After writing automotive content for the last 2 years, people have begun to comment asking if I could share some of my personal stories with them. I have briefly mentioned a few of the vehicles I've owned in a few of the articles on this site. For this article, i'm going to start at the beginning, my very first vehicle.
The Backstory
When I was 17 I really wanted a Honda. It seemed so interesting to me that those little 4-bangers could keep up with V8 cars so easily, at least on the internet. One day my good friend traded his old 1970 something Camaro for an XJ Cherokee with 4″ lift and 33″ tires.
I took a ride in his Jeep and immediately liked it.
About a month later somebody else I knew also got an XJ Cherokee, and I began to feel left out. So, started my craigslist search for my own XJ Cherokee. I only had $1,900 saved up from working at my local ice cream shop, but I was determined to get my own XJ Cherokee.
Below is a picture from the craigslist ad of the 1993 Jeep Cherokee I found.
Craigslist Ad picture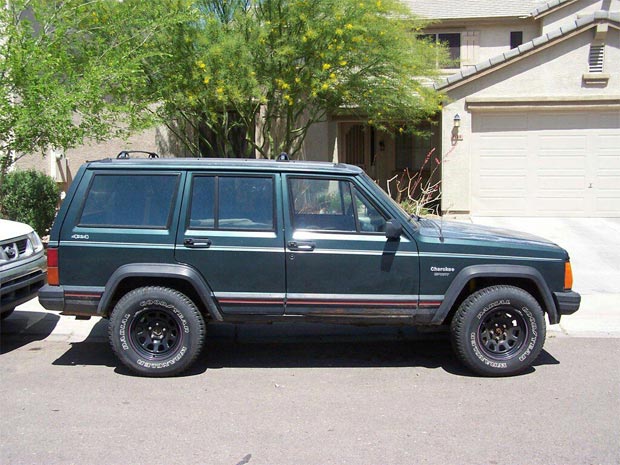 Going to Purchase the Jeep
I gave the owner a call, and said I would like to come buy it that weekend. The Jeep was located in Prescott, Arizona. Prescott is about 100 miles north of Phoenix, Arizona where I reside. So, that weekend we piled into my friend's Land Rover Discovery II and drove up to Prescott.
I test drove the Jeep and it felt pretty good to me, but I really didn't know much of anything technical about cars at the time. The previous owner was selling it because it didn't tow his boat very well and he wanted a truck.
Luckily that was actually the truth and the Jeep drove all the way back home perfectly fine. We even stopped and did a little bit of off-roading on the way back home.
The first day back home with my new Jeep!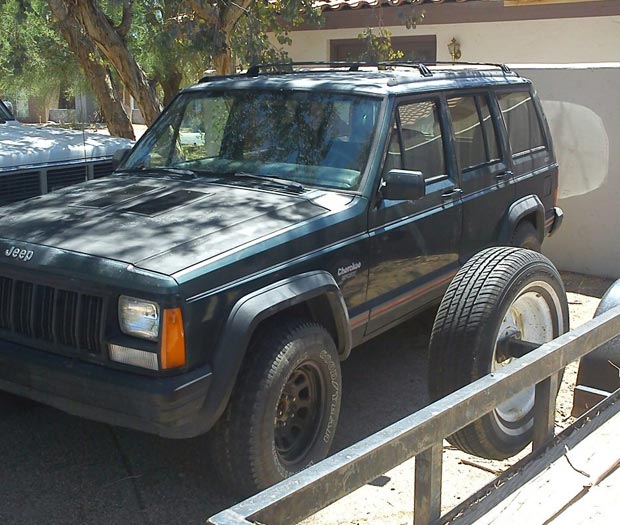 The Road Trips
This little Jeep Cherokee with 225k miles was so reliable, that we ended up taking it on multiple road trips. Both of which were in northern Arizona. One of the road trips the Jeep overheated while climbing a very long hill. Other than that, the road trips went flawlessly.
One of the trips was to Sedona, Arizona. Sedona is known for its world famous red rocks and beautiful scenery. It's also an excellent location for off-roading. We ended up doing the "broken arrow" trail which was rated 3/5 difficulty, and a stock XJ Cherokee is supposed to only do 1/5 difficulty trails.
My little Jeep Cherokee went through every single part of that trail, including the famous "devil's staircase".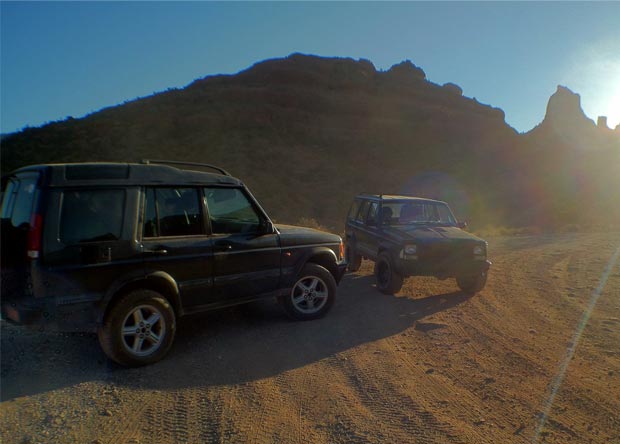 Modifications
No Jeep is complete without any mods! The Jeep came with a Flowmaster 40 series on it when I bought it, so the exhaust already sounded awesome. The very first mods I did were two 12″ subwoofers, and I can't remember what size what amplifier. Then came the suspension lift.
I was on a pretty tight budget, so I ended up piecing together a 3″ lift for it. The front springs came from my brother in law, who had a 3″ lift on his XJ Cherokee many years prior to me owning mine.
The front shocks were for a 4.5″ lift and came out of the junkyard. Rear springs were a 3″ add-a-leaf, with the cheapest 3″ lift shocks I could find on the internet.
The last modification was a train horn system from Horn Blasters. It was a couple hundred dollars, but it was insanely loud and awesome.
I had it wired to an on-off switch because I was too lazy to properly wire it to the actual horn button.
3″ lift installed plus mud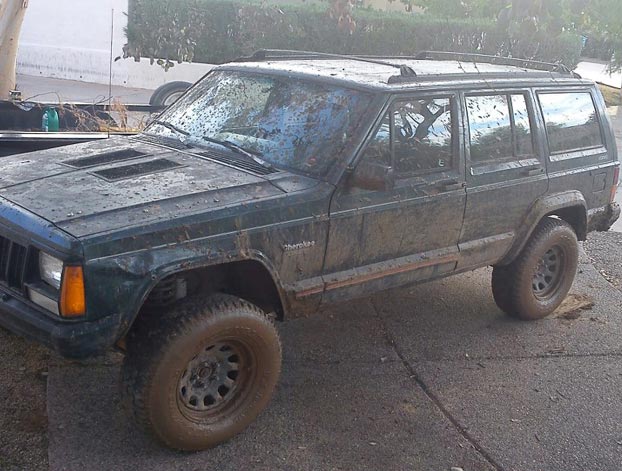 My Stupid Mistake
Like every other car person in the world, I deeply regret getting rid of my XJ Cherokee. I got rid of it because I took a ride in a Fox Body Mustang, and fell in love with the insane power it had. A few days later I traded my Cherokee for a 1991 Mustang with a built 5.0L.
Let me know if you have any questions or thoughts in the comments below!