Dropping a car's ride height is among the most loved modification a car enthusiast does.
Compared to other car modifications, you can instantly see the result when you reduce a car's ride height: that sweet lowered stance is enough to make you grin from ear to ear, especially if you own a Lexus IS300, a timeless classic JDM car that looks great on lowered stance.
You can reduce your car's ride height in two ways: By either installing a set of lowering springs or a coilover kit. Both can do the job pretty well, but they differ on the additional benefits they give.
Lowering springs don't offer adjustability settings like coilover; however, it's cheaper and a great choice if you just use your Lexus IS300 on the streets. But if you're a track-oriented car enthusiast, you should get coilovers.
The list below features the best lowering options that you can get for your Lexus IS300. Either you're a casual car enthusiast who just wants to have a lowered car, or you're a race-oriented adrenaline junkie and who requires superb handling and setting adjustability.
Whatever you prefer between the two, we got you covered. Check the list below to see the best lowering springs and coilovers for your Lexus IS300.
Best Lexus IS300 Lowering Springs
Do you want to reduce your Lexus IS300's ride height, lower its center of gravity, and eventually have a more controllable ride? Then check out the best Lexus IS30 lowering springs below!
#1 Tein S.Tech Lowering Spring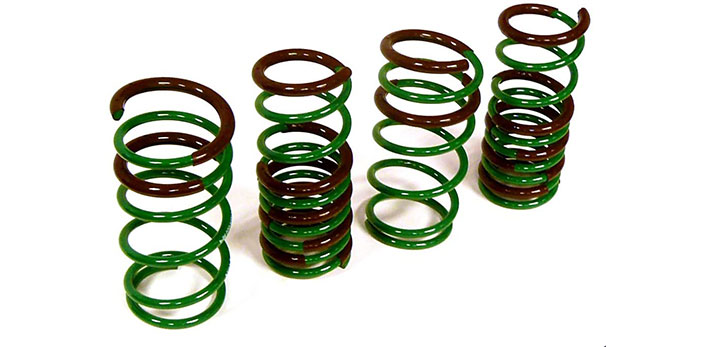 Manufacturer: Tein
Spring Type: Progressive
Height Reduction (Front/Rear): 274 | 274
Compatibility: Lexus IS300 (2001-2005)
First off, we have the S.Tech lowering springs from Tein, a famous Japanese performance parts manufacturer that produces all of their lowering springs in Yokohama, Japan.
There are many reasons why Tein is recognized worldwide, but the most prominent conclusion is their cost-to-quality ratio. The S-Tech is cheap yet reliable, and that's because of their very extensive R&Ds.
So what do you get from Tein's S.Tech lowering springs? The S.Tech springs are made from SAE9254V chrome vanadium, powder-coated with a green finish. It also includes silencer rubbers, just in case the sound of the coil slap annoys the heck out of you.
The Tein S.Tech can lower your car by 1.3" on the front and 1.5" on the rear. And also, you can use the S.Tech lowering springs together with the OEM dampers.
#2 H&R Sport Spring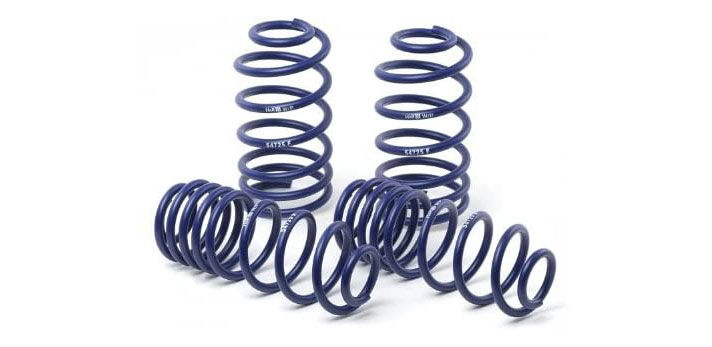 Manufacturer: H&R Springs
Spring Type: Progressive
Height Reduction (Front/Rear): 1.4 | 1.3
Compatibility: Lexus IS300 (2001-2005)
If you want a set of lowering springs that won't fail you anytime soon, then you should check out the Sport Springs from H&R. This lowering spring set is H&R's bestseller.
It is capable of making your Lexus IS300 look more stylish, thanks to its sporty design that reduces your car's fender-to-tire clearance pretty well. Designed with lower wind resistance, the Sport Springs can potentially make your Lexus IS300 more streamlined, thus improving its fuel economy.
H&R's Sports Springs is iconic for its sporty appearance. These lowering springs can lower your car's center of gravity, and at the same time, improve its handling capabilities.
The springs are also powder-coated, so you won't have to worry about corrosion anymore. On top of that, you can fit it in with your currently installed shocks, whether it's OE or aftermarket.
#3 Eibach Pro-Kit Performance Springs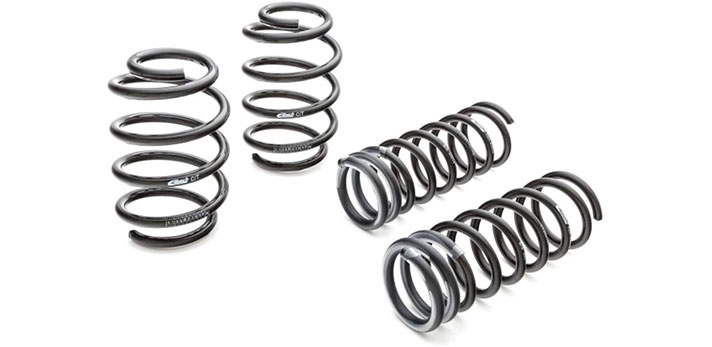 Manufacturer: Eibach
Spring Type: Progressive
Height Reduction (Front/Rear): 1.10 | 0.9
Compatibility: Lexus IS300 (2018-2020)
Now, if you want sportier lowering springs that are tried and tested on the streets, then the Eibach Pro-Kit Performance Springs is for you. Eibach has been one of the first choices of car enthusiasts when it comes to suspension upgrades, and there's no way that they'll disappoint you.
Each of these springs is tried individually, so you're guaranteed that your car will experience better handling and have more aggressive looks.
This set of lowering springs doesn't offer as much height reduction compared to the previous two lowering springs, but it lacks in height drop compromises in stunning looks and progressive design.
Eibach's springs, specifically the Sport Springs, are famous to car enthusiasts for three reasons:
Superb handling and performance.
Decent drop height.
Its ability to offer a comfortable ride – all of these benefits for a reasonable price.
There's nothing sportier than the Eibach lowering springs, that's for sure.
#4 Godspeed Project Traction-S Performance Lowering Springs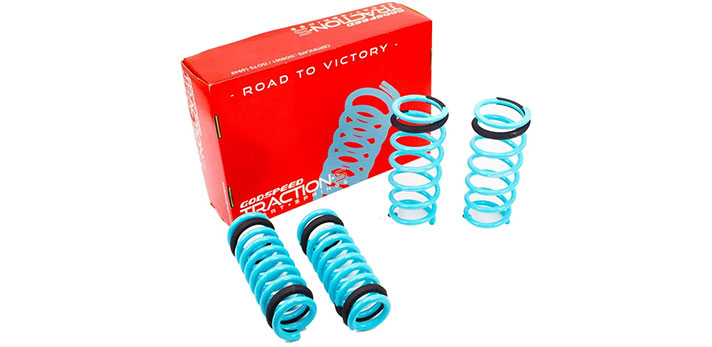 Manufacturer: Godspeed Project
Spring Type: Linear
Height Reduction (Front/Rear): 1.0" | 1.0"
Compatibility: Lexus IS300 (2014-2018)
Lastly, we have the Traction-S Performance Lowering Springs from Godspeed Project. This brand of lowering springs got included on this list of the best lowering springs for Lexus IS300 for one reason: competitiveness.
Godspeed Project's products got used by many competitive racers, and with that fact alone, you can be convinced that these lowering springs will open your Lexus IS300 into another world of handling and improvement in mpg.
What does the Traction-S have to offer? The wires used to create the springs are SAE 9254 wire, which went through multiple strengthening processes like heat treating and cold wounding to sag over time.
It's also powder-coated to keep corrosion at bay. As for compatibility, it's designed to work with both OEM and aftermarket shocks and can give you a drop in height while maintaining a comfortable ride.
Best Lexus IS300 Coilovers
Are lowering springs not your cup of tea? Do you drive your car with the objective of limit testing it? Then coilovers are for you! Coilovers are not just great for track racing and autocross duty; they also work great for daily street driving.
This suspension upgrade offers more fine-tuning and adjustability than lowering springs, perfect for gearheads who want nothing but the best handling and ride comfort.
#1 BC Racing BR Series Coilover Kit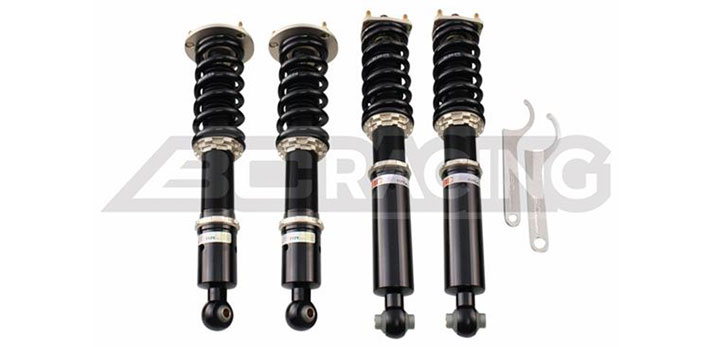 Manufacturer: BC Racing
Type of Construction: Monotube
Spring Rate (F/R, lb/in): 672 | 560
Compatibility: Lexus IS300 (1999-2005)
Spending too much money on coilovers can be concerning to some degree, and we understand that.
Fortunately, BC Racing has something that might pique your interest: a set of coilovers that are tried and tested to be of high-quality, provides fantastic performance, and offers different spring setups – all of these incredible benefits for such an affordable price.
Lo and behold, the BR Series from BC Racing.
The BR Series is the perfect coilovers for those who want to have a street-worthy and track-worthy car without spending a fortune.
With the BR Series installed on your Lexus IS300, you'd have the following: easily accessible adjustment knobs, no preset ride height (drop it like it's hot!), and applaudable responsiveness (thanks to its pillow ball mounts).
At a fairly reasonable price, you can make your Lexus IS300 look better and perform even better.
#2 HKS Hipermax IV GT Suspension Kit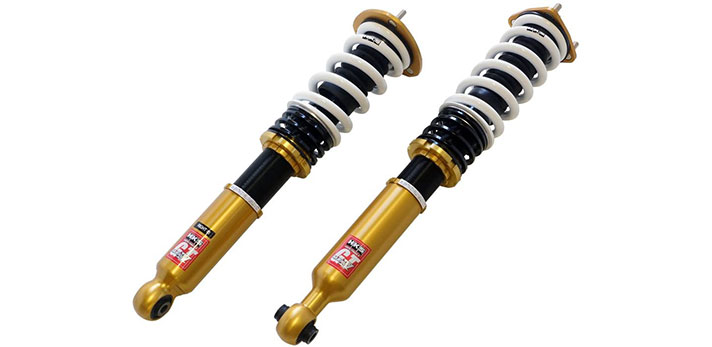 Manufacturer: HKS
Type of Construction: Monotube
Spring Rate (F/R, lb/in): 560 | 448
Compatibility: Lexus IS300 (2001-2005)
When the Joker said, "If you're good at something, never do it for free," HKS seemed to take that too seriously. Their Hipermax IV GT is a hands-down high-end coilovers made explicitly for the Lexus IS300.
This coilover kit fuses the typical premium quality parts with fantastic ride comfort and superb performance. Hey, these coilovers are from HKS, the fabled Japanese tuning company. What do you expect?
The Hipermax IV GT is one of the most popular choices among Lexus IS300 owners, mainly because it retains the car's JDM vibe.
This coilover kit is an excellent choice for everyday street driving because it delivers superior handling and a pretty comfortable ride, much more comfortable than what the other coilovers in the market can offer.
The Hipermax IV GT's premium quality ultimately justifies its expensive price tag.
#3 KW Coilover Kit V3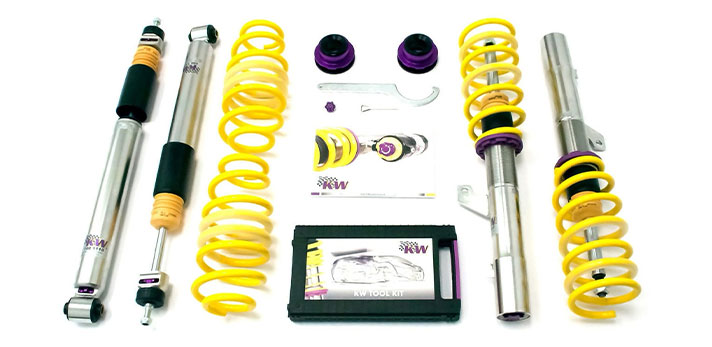 Manufacturer: KW Suspensions
Type of Construction: Monotube
Spring Rate (F/R, lb/in): 515 | 455
Compatibility: Lexus IS300 (2001-2005)
KW Coilover Kit V3 has shocked Lexus IS300 owners for quite some time now. Although it's as pricey as it can get, Variant 3 is a premium choice if you truly want the best option for your Lexus IS300.
It's the most expensive suspension upgrade on this list. However, its jaw-dropping price tag is completely justified once you got a glimpse of what this coilover kit has to offer.
Independently adjustable systems. An inox-line stainless steel technology. German-tested parameters. Unique and independent dampening power adjustments. These are just a peek of what the Variant 3 coilover kit can offer.
With over 14 levels of allowable compression damping adjustments and infinitely adjustable rebound dampening, you can fine-tune your Lexus IS300 to whatever setting you see fit.
When it comes to lowering your car's ride height, you'll eventually be left with two choices: lowering springs or coilovers. Both can do the job of reducing fender-to-tire clearance.
However, your choice will be influenced by what you prefer: a simple reduction in ride height or the ability to fine-tune your suspensions for more demanding activities? Your choice.