The Kawasaki Ninja ZX-10R has never failed to impress the motorcycle world. It's supreme power and performance has dominated seasons after seasons of Superbike World Championships since 2015.
The exhaust system attached to this beast produces one of the best sounds incomparable to any motorcycle. Riding a Kawasaki Ninja ZX-10R, for lack of a better word, is simply rewarding.
If you're looking to experience the Ninja Spirit, then this motorcycle is perfect for you. There's a variety of exhaust systems out there available for the ZX-10R model, so it wouldn't be too difficult for you to find the right exhaust that will fit your standards.
We've created this guide to help you out in your search for the best exhaust system for your Kawasaki Ninja ZX-10R.
#1 Hotbodies Racing Stinger Slip-On Exhaust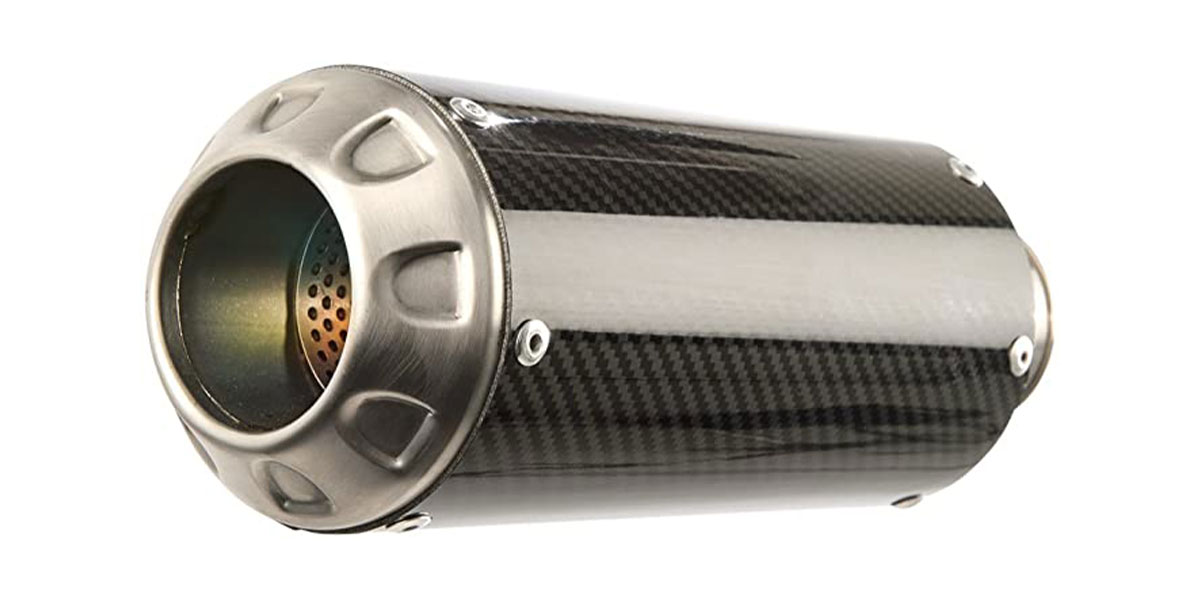 The first one on the list is the Hotbodies Racing Stinger Slip-On Exhaust, the European race-inspired exhaust that resembles the exhaust found in the MotoGP.
If you purchase one, you're guaranteed to have an affordable, easy to install slip-on exhaust that produces an awesome iconic sound. For such a reasonable price, the Hotbodies Racing Stinger is such a sight for sore eyes – and sore ears.
The Hotbodies Racing Stinger Slip-On Exhaust showcases a carbon fiber matte finish that gives off a stealthy look. Along with the stainless steel muffler attached to it, the end caps are also made of the same metal, but with a titanium finish.
Its laser-etched logo is neat and easy to look at.
What's unique about the Stinger is its MotoGP inspired aesthetics. Being made in Italy, it mirrors those racing bikes found in the premier racing competition. Some even claim that the noise that a Stinger Exhaust produces is similar to that of a MotoGP bike!

#2 Akrapovic Homologated Slip-On Exhaust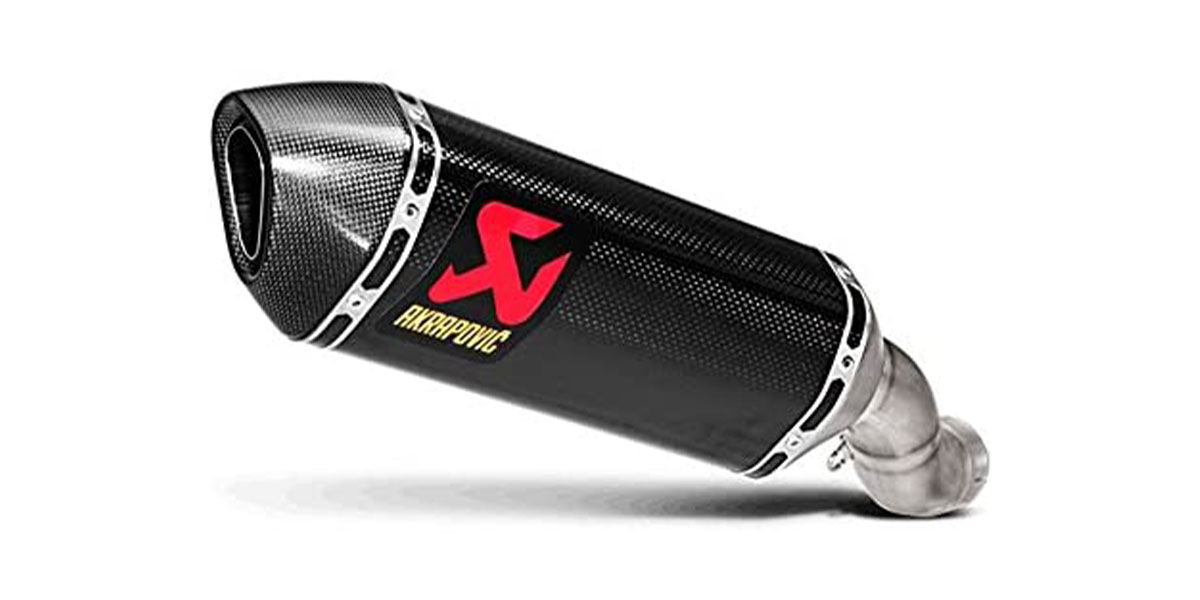 If you're looking for a high-quality exhaust and you've got the money, consider the Akrapovic Homologated Slip-On Exhaust. Akrapovic's reputation for producing top-quality exhaust systems is evident in their Homologated Slip-On Exhaust.
They might be a bit expensive, but the quality of the exhaust is surely top-tier.
All of the parts of the Akrapovic Homologated Slip-On Exhaust is made of carbon fiber, ensuring the durability of the product.
Akrapovic's air-tight quality production makes the exhaust close to perfection, and since they've included their very own hexagonal mufflers, your Kawasaki Ninja ZX-10R will surely have the best riding experience an exhaust system can offer.
You can also purchase a full exhaust system, although it doesn't comply with the emission compliance for road use.
The unique features about the Akrapovic Homologated Slip-On Exhaust are its minor parts. The exhaust springs are made of premier stainless steel coated with silicon, and the muffler clamp is made of carbon fiber that is resistant to high temperatures – all automated both manually and automatically.
The muffler inlet cap is fabricated using CNC, so precision is evident. This is truly a premium buy for your Kawasaki ZX-10R.

#3 Akrapovic Racing Exhaust System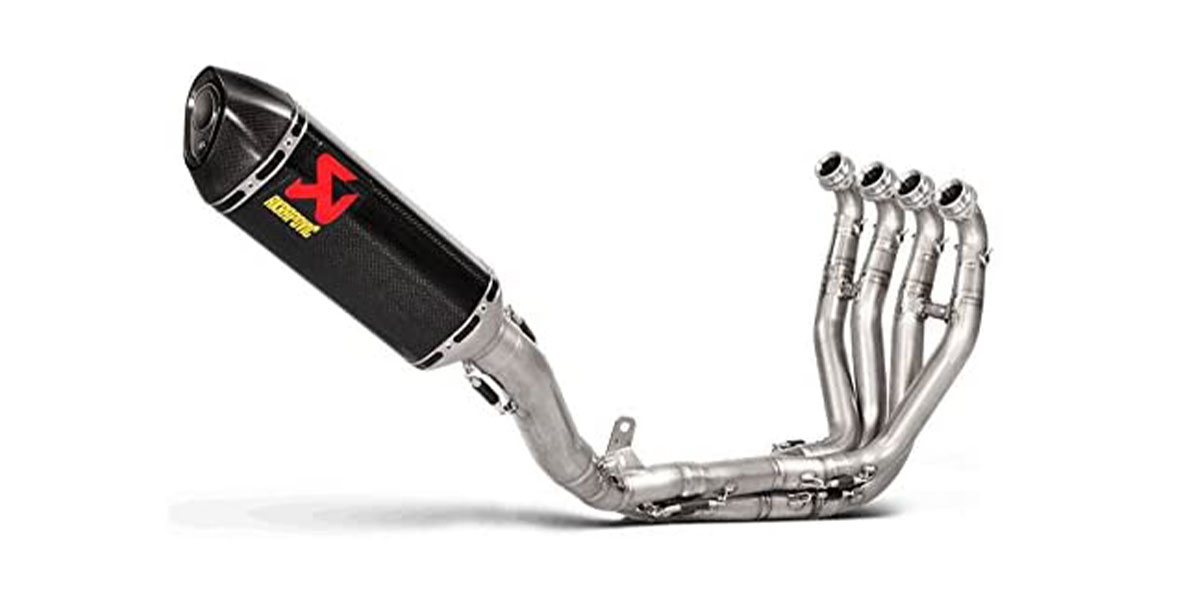 As mentioned above, the Akrapovic belongs to the line of premium quality exhaust systems that may come off a bit pricey. If you are a rider that thinks of price, quality, and performance hand-in-hand, then the Akrapovic Racing Exhaust System is for you.
This belongs to the Akrapovic Racing Line, a batch of exhaust systems similar to the Evolution Line exhaust systems, but the materials such as mid-pipes and headers are made of stainless steel instead of titanium.
It features an exhaust system that is dramatically lighter than the typical stock exhaust systems available in the market. Imagine a Kawasaki ZX-10R, a racing motorcycle designed to be fast, equipped with a lighter exhaust system.
You'll fly! The exhaust pipes are manufactured through a unique process called hydroforming. Highly pressurized water is used to mold the shape of the exhaust pipes without compromising the properties of the stainless steel.
What's unique about the Akrapovic Racing Exhaust System is that it is designed to enhance the performance of a specific motorcycle, in your case the Kawasaki ZX-10R.
The exhaust system is also made to maximize the lean angle, which lets you achieve higher corner speed.

#4 Two Brothers Storm Series Hurricane Slip-On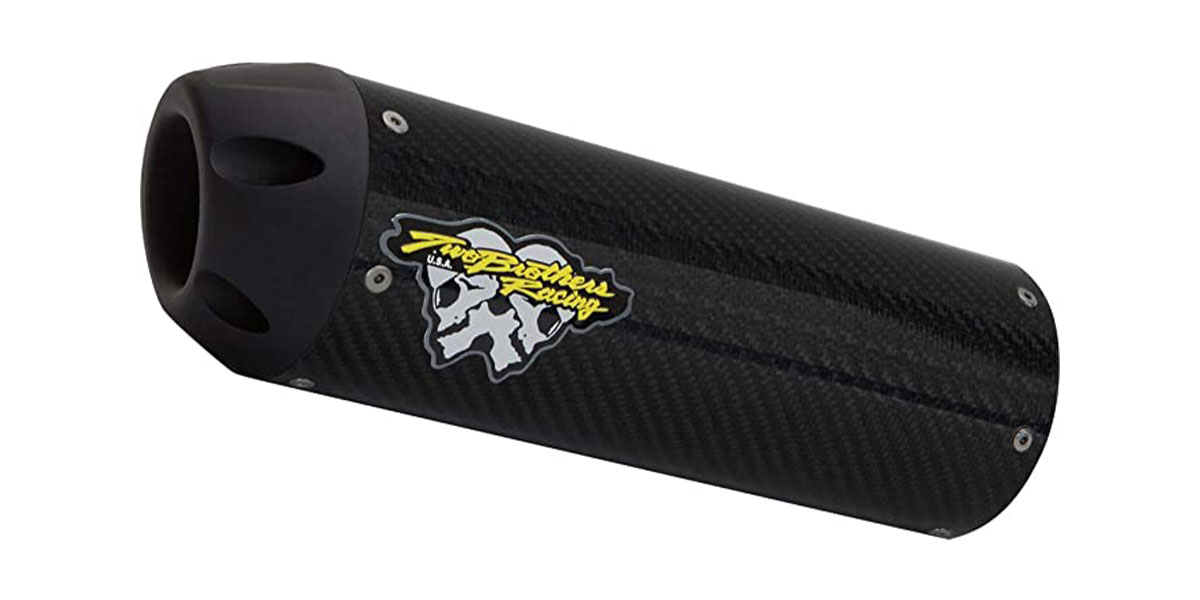 Two Brothers are well-known for their high-quality builds which showcase premium materials, created through top-tier craftsmanship. This means that the Two Brothers Slip-Ons may come off a little bit pricier compared to its peers – for a reason.
The Two Brothers Hurricane Slip-On is an exception though. This slip-on exhaust is an affordable alternative for riders who wants to enjoy the Two Brothers signature look while keeping their wallet from tearing up.
This exhaust is race-inspired, lightweight, and is more than worth your money.
The exterior is stamped with an old-school Two Brothers skull badge to give off that retro-vibe. It is super light, its inner core has 2.25″ perforations to let the airflow effectively, and it has a 3.75″ muffler made out of carbon fiber attached to it.
The noise reduction is sold separately, though, so keep that in mind.

#5 Yoshimura Alpha Signature Slip-On Exhaust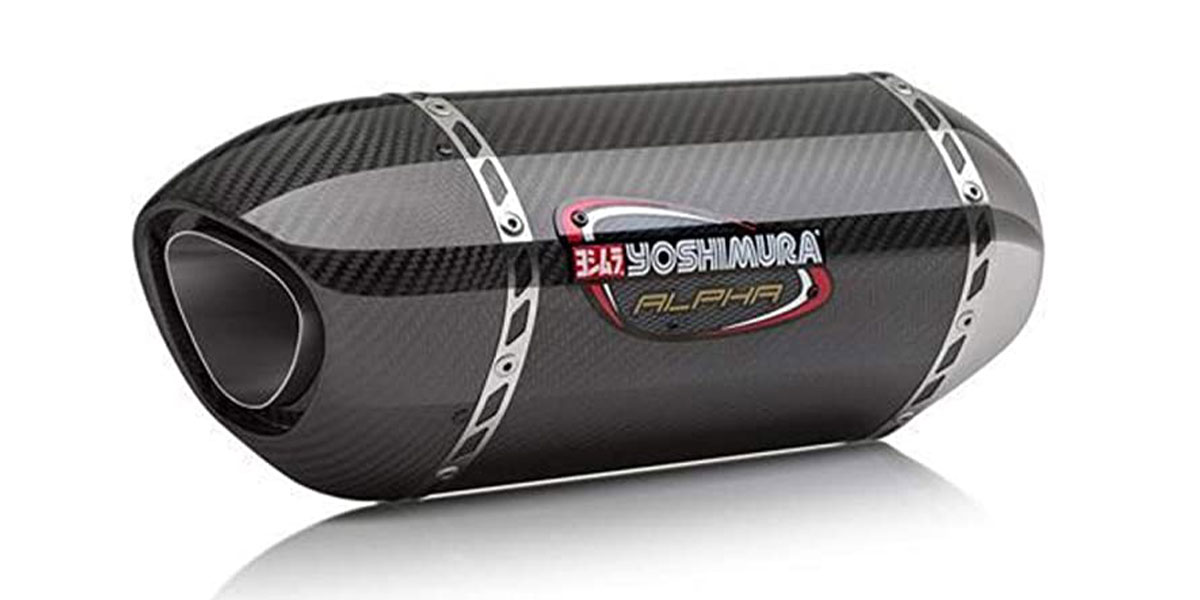 Last but not the least, we have the Yoshimura Alpha Signature Slip-On Exhaust. Buying a Yoshi Alpha means taking a break from the standard mild-steel factory-made exhaust to experience using a much lighter exhaust.
Available in either the mix of stainless steel and carbon fiber or pure carbon fiber, the Yoshimura Alpha is a great buy since it is fairly affordable. If you want to feel alpha without compromising your riding experience, then the Yoshimura Alpha is for you.
The Yoshi Alpha features a tri-oval design unique to the Yoshimura lineage. This brand is fairly known for its unique, deep, and mesmerizing sound. Yoshimura's R&D ensured quality design to let the bike experience maximum flow and enhanced ground clearance.
What's unique about the Yoshimura Alpha is its durability and how easy it is to be installed and used. Aside from the occasional back-fire pop when the ZX-10R is revving at low RPM, the Yoshimura Alpha is indeed a great buy for your Kawasaki Ninja ZX-10R.