Honda has released its first CBR1000RR back in 2004, but last year, they made their latest addition to their long lists of motorcycles. The Honda CBR1000RR 2020, also known as Fireblade, is a 998cc monster superbike that is liquid-cooled and uses an inline four-cylinder engine.
It has added electronic devices such as a traction control that is independent of the wheelie control, improved ride-by-wire throttle motor, and a modified ABS settings.
If you own a CBR1000RR, whether it's the latest model or an older one, then you've probably thought of upgrading some of your components, specifically the exhaust system.
The stock exhaust system is already good enough, but if you want an extra oomph in your ride, then it's time to check out the market for some exhaust replacements.
We've created a special guide for you, so you can find the best exhaust for your Honda CBR1000. Take a look.
#1 Yoshimura R-77 Slip-On Exhaust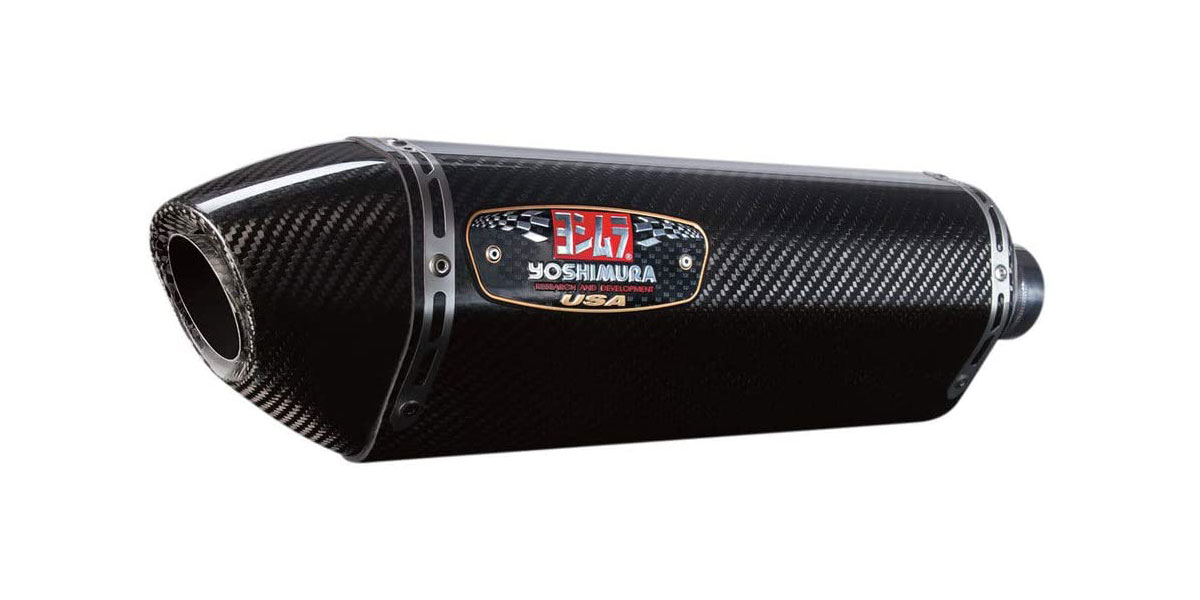 If you're focusing on upgrading the looks of your CBR1000RR, then you need to check this one out. Introducing the Yoshimura R-77 Slip-On Exhaust, available on Race or Carbon Fiber end cap.
This is slip-on exhaust is for the 2014 to 2016 models.
What's in the bag? Well, aside from the classic Japanese style, it has a canister shaped like a trapezoid. The large volume of this muffler houses a straight baffle that promotes the continuous flow of exhaust gas to produce more power.
It has an innovative style of an end cap, and it weighs 10.8lbs lighter than that of the Honda CBR1000RR stock.
Aside from these specifications, customer reviews are pretty solid. For the previous buyers, this is a great buy, considering that you don't have to use any fuel injection modules for complete installations.
If you're looking for an edge for your Honda CBR1000RR, then this is the right exhaust for you.
#2 TBR S1R Black Series Slip-On Exhaust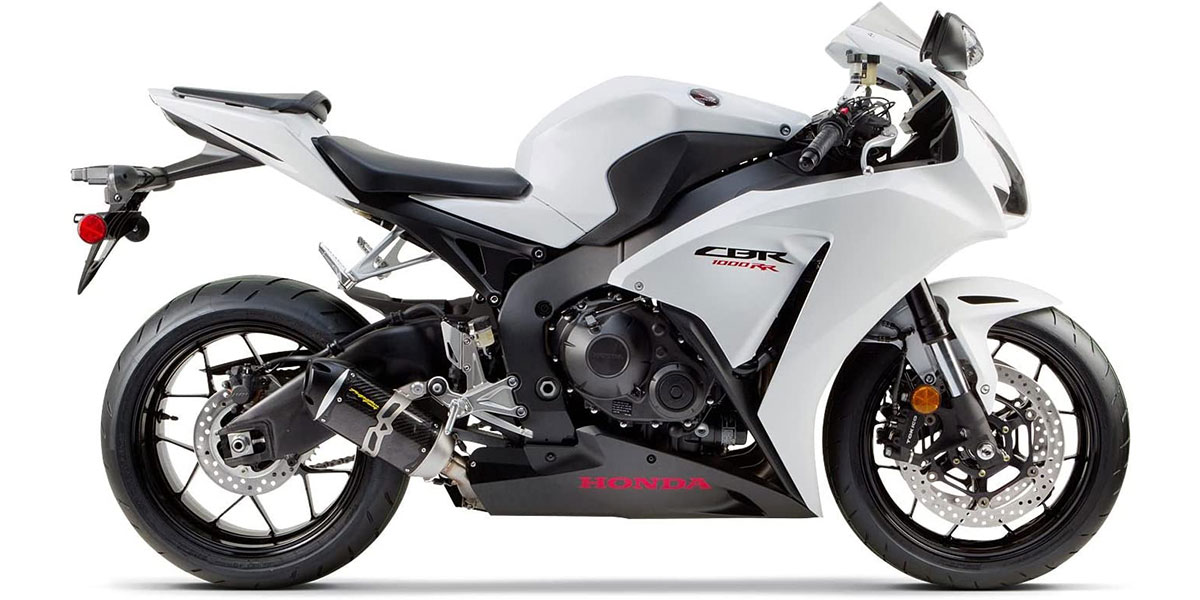 The Two Brothers are back at it again with their exhausts, and this time it's a slip-on. Meet the Two Brothers Racing S1R Slip-On Exhaust, made from aluminum, and available for Honda CBR1000RRs under the years 2012 and 2016.
The Black Series is the customer's favorite. They've used T6 aluminum for this one and highlighted it with an aluminum finish to give it a nice, flashy look. The inlet is stamped and spring-mounted for extreme durability.
If you're looking for a race performance exhaust, try this out. They're called Two Brothers Racing for a reason.
Since this particular slip-on is a customer favorite, there are a lot of pleasant reviews about it. For an aftermarket exhaust, this is a great buy, considering how far it goes for an affordable price.
#3 VooDoo Industries Black Exhaust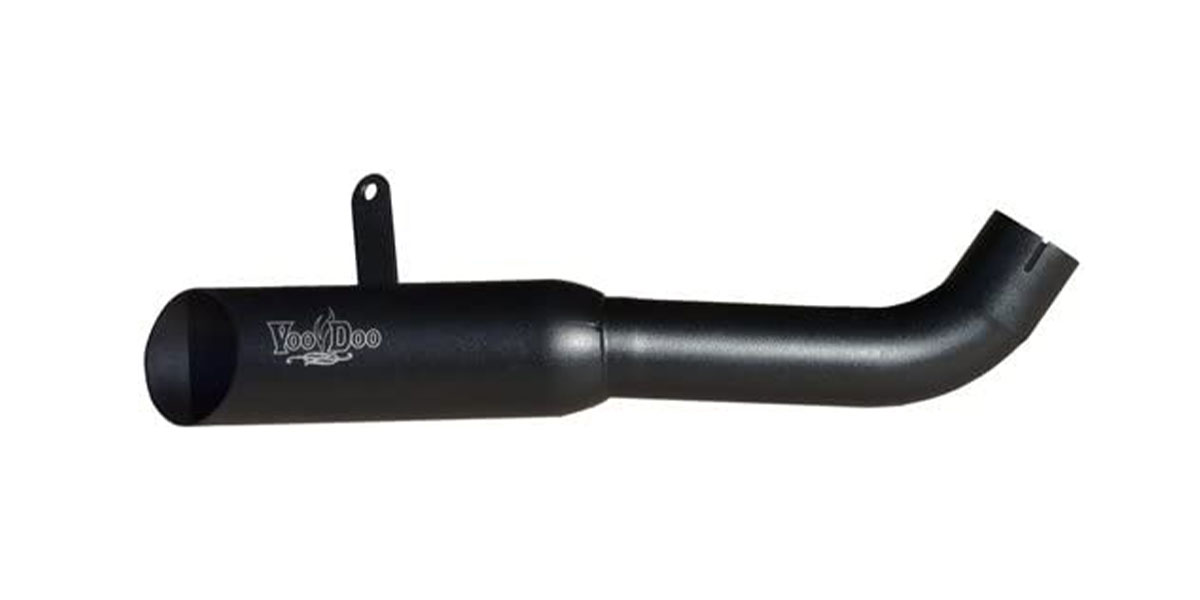 The third time's a charm. The number 3 spot goes to the Voodoo Industries Black Exhaust. Available for Honda CBR1000RR ranging from 2018 to 2016 models, this exhaust is a custom made exhaust for superbikes.
Voodoo Industries are known to produce exhausts that make the loudest sounds, so if you have a thing for loud bikes, then this one's for you.
The VooDoo Industries Black Exhaust is a mandrel bent CNC machined exhaust designed to have rebuildable and removable baffles. The logos are etched using laser so it's pretty neat.
Keep in mind that this is a straight pipe, so expect a very loud sound.
What's awesome about the Black Exhaust is that you can add a VooDoo Phantom Core baffle to lower the sound output that this exhaust emits; for up to 6dB. Reviews show that they live up to the price that they set, although there are claims that this exhaust is not as durable as it may seem.
#4 Leo Vince LV PRO Slip-On Exhaust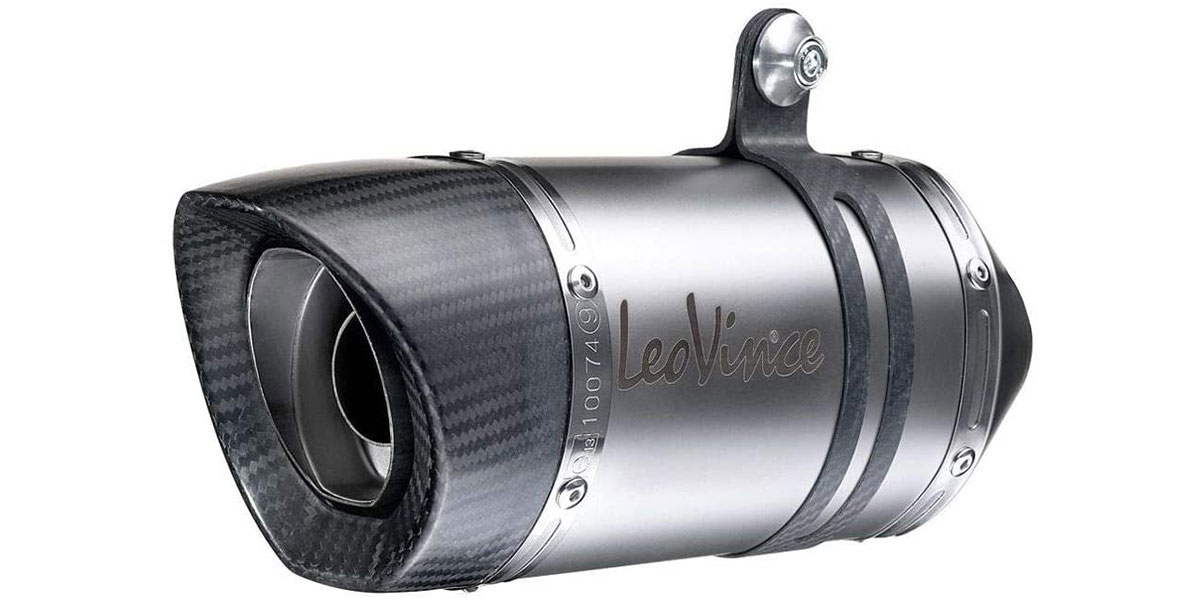 The Leo Vince LV PRO Slip-On Exhaust features a minimalist, shorty muffler combined with the shark fin-like end cap that allows this slip-on to perfectly compliment the design of many sport-focused machines.
This Leo Vince slip-on exhaust is available for Honda CBR1000RR from the year models 2017 to 2018.
The Leo Vince LV PRO Slip-On Exhaust is for minimalists who love shorties. The design involves a fin-like end cap called "Shark Cut" which gives additional points to the aggressive race look that it has.
The compactness and durability of this exhaust are due to the 304 stainless steel sleeves. Aside from that, the end cap is made from full carbon, which is resistant to high temperatures.
What's great about the Leo Vince exhaust is that it sounds great with lower tones. It also has great reviews from its previous customers, so you can be sure that Leo Vince is the real deal.
#5 M4 Street Slayer Slip-On Exhaust – Carbon Canister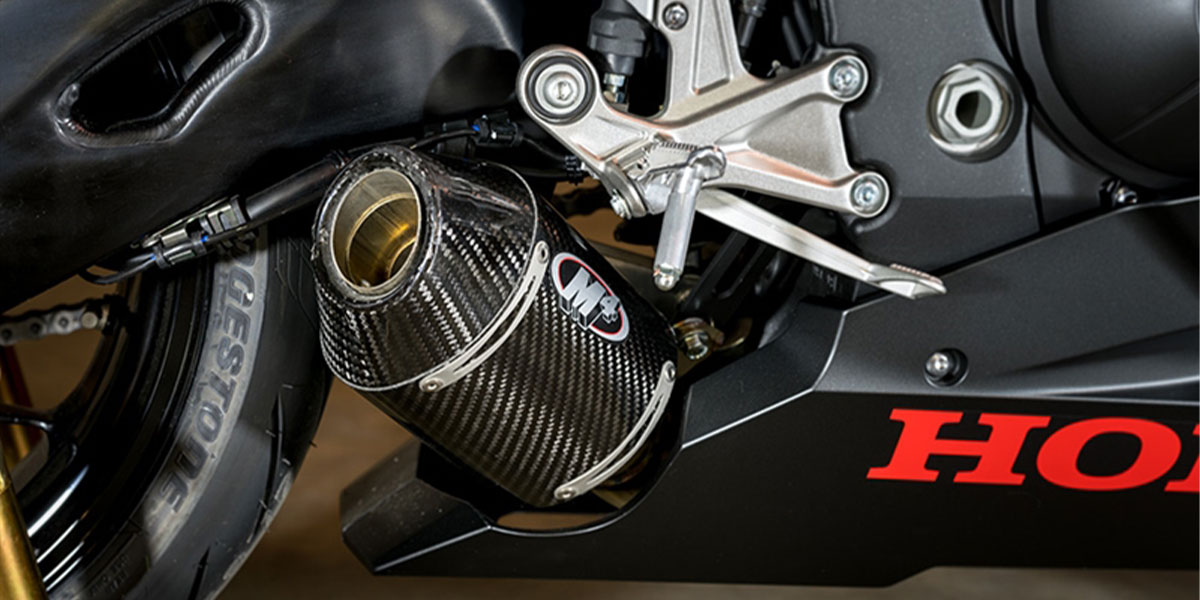 And now for the final exhaust in our list, we got the M4 Street Slayer Slip-On Exhaust with a canister made out of carbon fiber. This exhaust looks as badass as its name.
Once you have this exhaust, it's guaranteed that you'll have a more powerful bike with a rich, deep, and loud sound, without being too deafening.
What's with the M4 Street Slayer? Well, it defines weight reduction since this slip-on exhaust is 4lbs lighter than that of the stock exhaust system. There's also a significant difference between the stock sound (93dB @ 6,500RPM) and the Street Slayer's sound (103dB @ 6,500RPM).
It comes with a built-in baffle, but if the sound is still too much for you to handle, you have the option to buy a baffle (Q4 Stage 2 Quiet Insert)
What's awesome about this slip-on exhaust aside from its name is its sound. People will break their necks just to turn around see where that deep, loud growling sound is coming from.
Customer reviews are pretty great, but some are having too much from the sound it makes, that's why you should also consider buying the stage 2 baffle mentioned above.
The M4 Street Slayer Slip-On Exhaust is available for Honda CBR1000RR models under the years 2017 to 2019.