The Kawasaki Ninja 250r, as you probably know, is one of the most popular beginner motorcycles of all time. It's lightweight, has enough power to be fun, and provides excellent riding ergonomics.
One of the problems of the Ninja 250r (and every small CC bike for that matter) is the super quiet stock exhaust system.
When your bike is super quiet, you're more likely to become invisible to drivers on the road which puts you at big risk for a crash. With a loud exhaust, you are much more likely to be noticed which should improve riding safety.
On top of that, your bike will sound awesome and have more power. To help you find the best exhaust system for your Ninja 250r, we've created this guide.
#1 Radiant Cycles Shorty GP (08-14)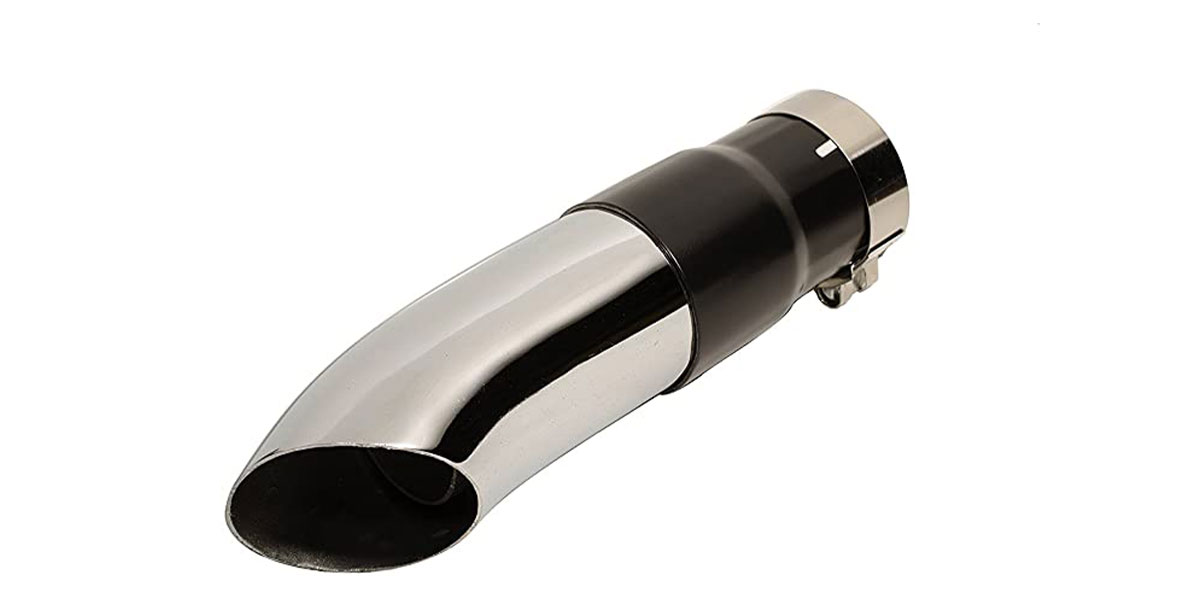 Right off the start, we wanted to feature something extremely affordable and extremely. This exhaust is for those who their 250r to be as loud as possible, so if you're something more moderate we've listed quieter systems below.
The reason for the extremely cheap price on the Radiant Cycles Shorty GP is because there is very little material used in the construction of this exhaust.
Available in Black or Chrome
Lightweight and Loud
Very Affordable
Fits 08-14 Models
It's really just a small pipe with a turned-down slash-cut pipe, and it all slides on to the OEM pipe and completely replaces the OEM muffler. The small size also makes this the lightest slip-on exhaust on the list.
Available in Black or Chrome, the Shorty GP is perfect for those who want something cheap and loud.

#2 Coffmans's Shorty (08-12)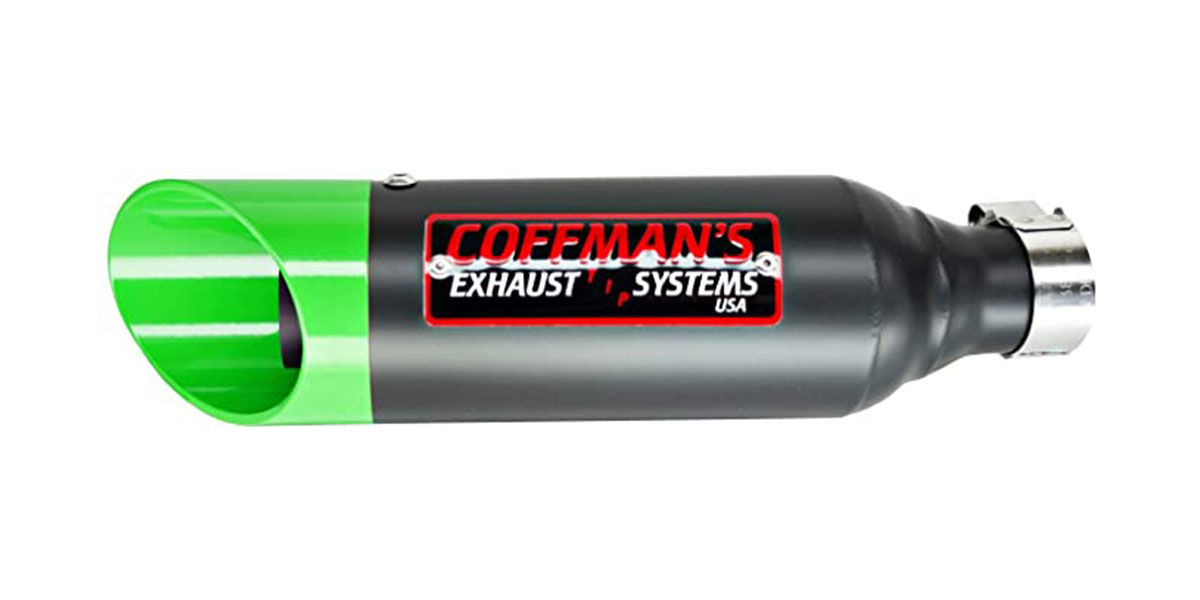 One of the biggest you're probably installing an aftermarket exhaust on your 250r is make it unique. There are a lot of these bikes out there and you want yours to be special/unique.
For that reason, we love the Coffman's exhaust because it features an exhaust tip that is available in six different color configurations. Available in Black, Blue, Gold, Green, Silver, and Red, you'll pick a tip option that best suits your style.
Available With 6-Color Options For The Tip
Lightweight
Affordable
Fits 13-17 Models
Aside from the colored tip options, this system uses a small black ceramic coated canister which is quite a bit bigger than Shorty GP exhaust, but it's still a very small canister compared to most exhaust systems.
Best of all, this exhaust is made in the USA and offers superb quality for the price.

#3 Kajimotor (12-17)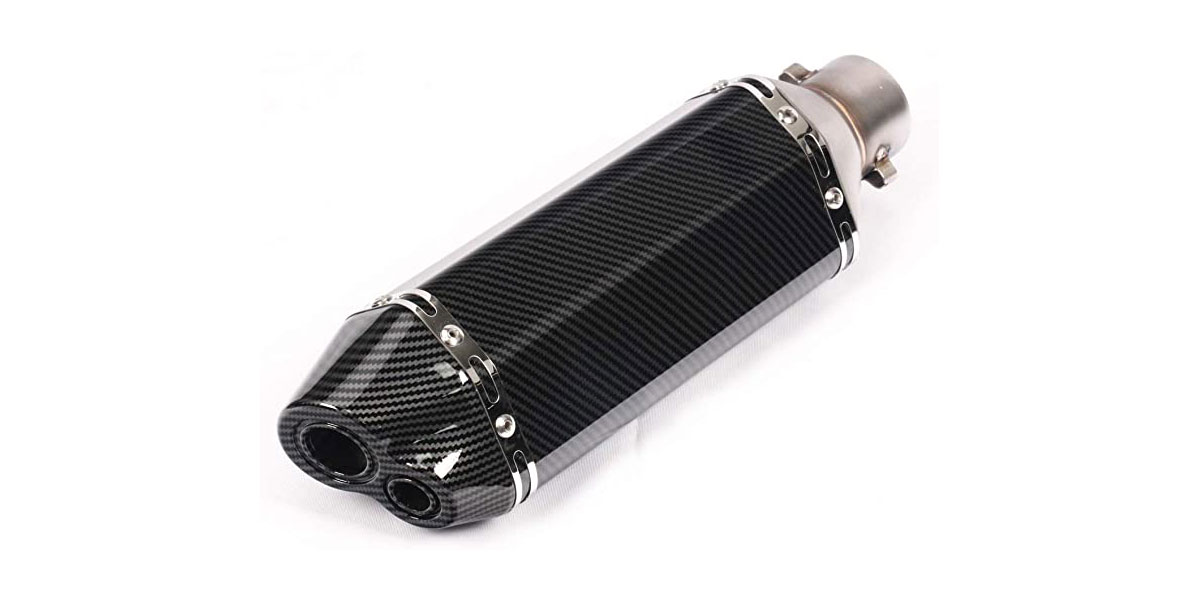 If you're not a fan of the ultra-small canisters offered in the two options above, but you still want something as cheap as possible, the Kajimotor 51mm slip-on is a great option.
This system uses a more traditional style and shape canister with a carbon fiber appearance to give your 250r a more premium look.
Carbon Fiber Appearance
Dual Exit Canister
Very Affordable
Fits 12-17 Models (and Ninja 300)
The system is constructed from high-quality stainless steel and features a unique dual exit design in the canister.
Kajimotor doesn't publicly claim the canister is true carbon fiber, so it's safe to assume it's a material that only "looks" like carbon but doesn't offer the same lightweight qualities.
As one of the cheapest options on this list, it's hard to go wrong with the Kajimotor slip-on.

#4 Soosee Slip-on (08-17)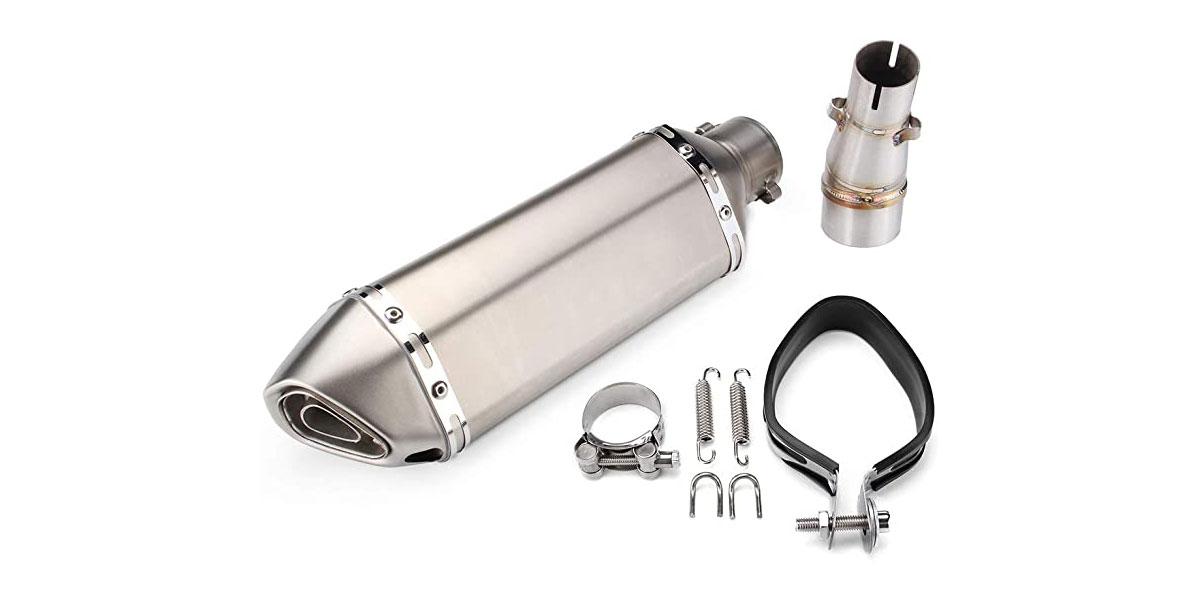 If fake carbon fiber isn't your thing, but you still want an affordable system with a traditional canister design, we recommend Soosee. It should be noted that this system is very similar to the Kajimotor system and is likely produced we the same manufacturer overseas.
The canister is nearly identical to the system above and it features the same mid-link-pipe.
Titanium Appearance
Stainless Steel Construction
Very Affordable
Fits 08-17 Models (and Ninja 300)
The biggest attraction to the Soosee system is the finish on the canister, which is a satin stainless steel that looks very similar to titanium. On top of that, this system is very affordable and priced nearly identical to the Kajimotor exhaust.
Unlike the Kajimotor system, the Soosee system features a removable baffle if you more exhaust sound.

#5 Delkevic Full 2-1 (11-13)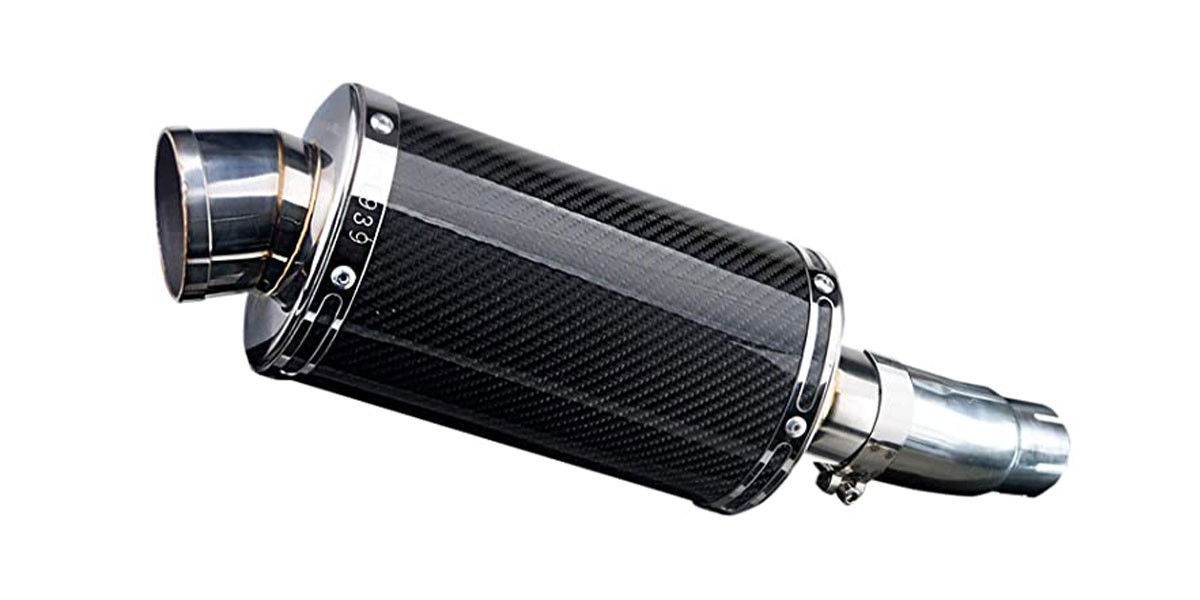 If you're willing to spend a bit more money and purchase something that's backed up with a warranty, Delkevic is a great option. This system is handcrafted from high-quality 304 stainless steel and features a preformed carbon composite sleeve for the canister.
As per Delkevic's power claims, you can expect an increase of over 1hp with this slip-on exhaust installed.
One Year Manufacturer Defect Warranty
9″ Carbon Fiber Oval Canister
Pre-formed Carbon Composite Sleeve and 304SS
Handcrafted From High-Quality Material

#6 Yoshimura TRC Full Exhaust (08-11)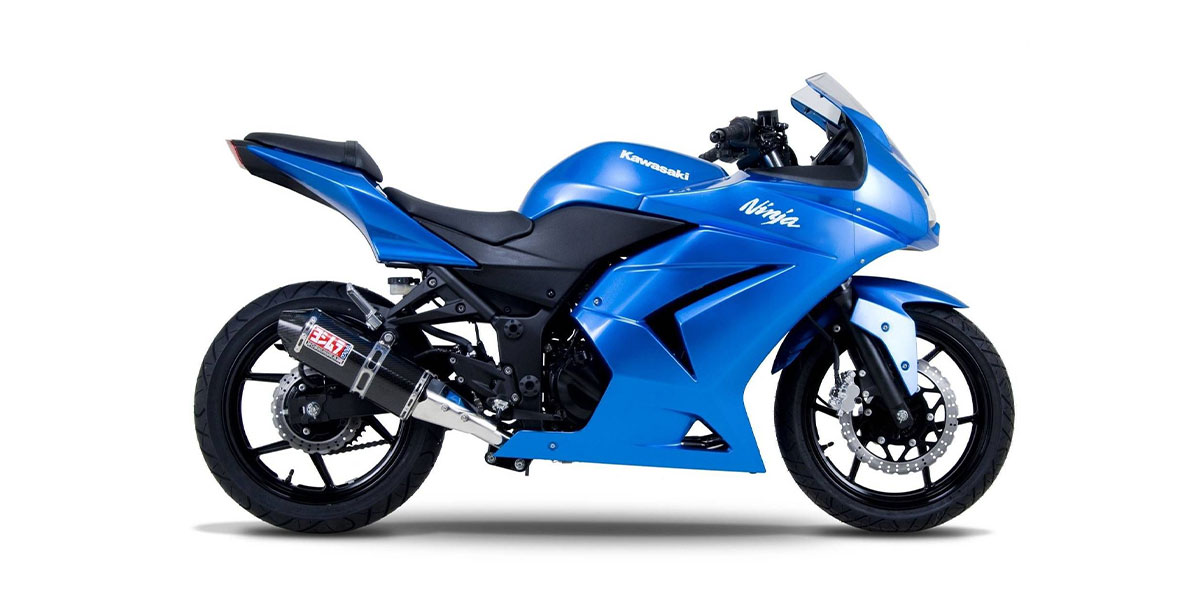 Last, but certainly not least, is the full TRC Exhaust from Yoshimura. This is for Ninja 250r owners who want more than just sound, they want the best performance possible from their bike.
Unlike most exhausts for the Ninja 250r which are just slip-on systems, the Yoshimura TRC is a full header-back exhaust. By replacing your entire exhaust, rather than just the muffler, you free up more power.
Available With Stainless or Carbon Canister
Full System, Includes Headers
Best Performance Possible
Laser Etched Heel Guard
Of course, with Yoshimura being a high-quality brand and this system being a full exhaust, the price tag is quite a bit higher than the other options on the list. For this system, the canister is available with a stainless steel or carbon fiber appearance, and the rest of the system is constructed from high-quality stainless steel.