The latest of the Ninjas have entered the battlefield. Kawasaki Ninja 650 2020 is one of the most recent models to give you the Ninja Spirit. There are previous versions of this motorcycle but none of them can compare to what the 2020 model of the Ninja 650 can offer.
Why is the Kawasaki Ninja 650 called that way anyway? Aside from the fact that it came from the Ninja Series, it features a 649cc liquid-cooled parallel-twin engine.
For a beginner-level bike, it might be a little intimidating, but it offers a lot of perks a beginner-level rider wants in a motorcycle: aggressive styling, maneuverability, ergonomic riding, and of course the aesthetics – just like a ninja.
One of the issues of the Kawasaki Ninja 650 is engine backfiring. This is due to a plethora of factors, but one of them includes having a short exhaust. If you look at the stock exhaust of a Kawasaki Ninja, it has a pretty short one.
If you're an owner of the Ninja 650, changing your exhaust system may have crossed your mind. Whether it is to fix the problem above or you just want an upgrade, here's the list of the best Kawasaki Ninja 650 exhausts out there.
#1 Delkevic Full 2-1 Exhaust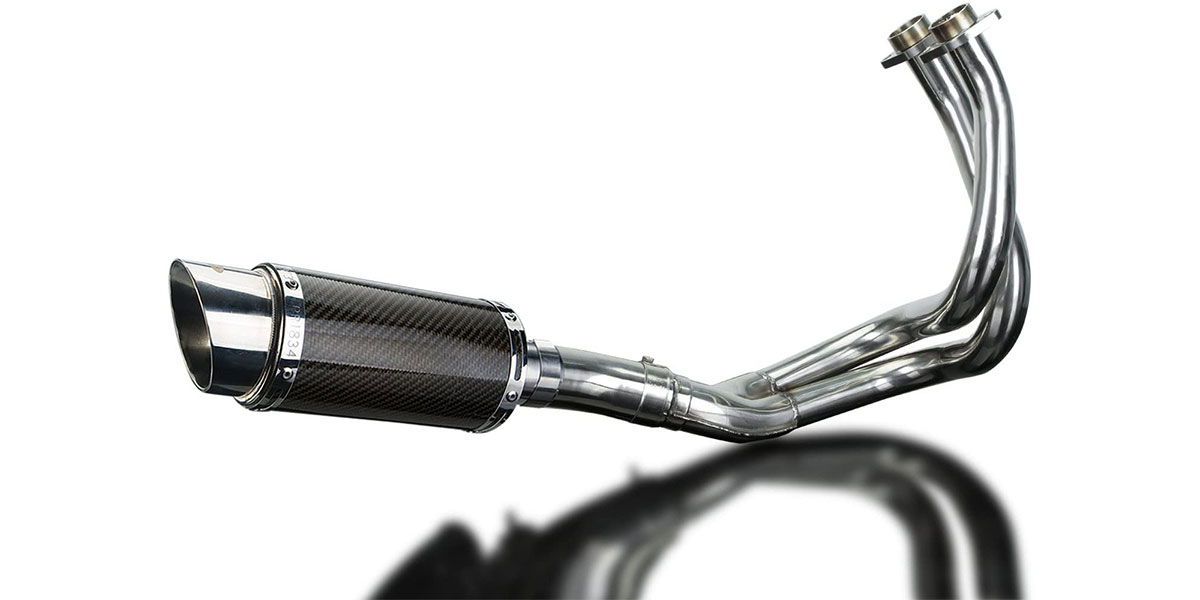 The first spot on our list goes to the Delkevic Full 2-1 Exhaust. Delkevic is known to have a vast array of brand new and aftermarket exhausts for various motorcycles. But as you see, this is different from the typical full system exhaust you can spot on motorbikes – it's a 2-into-1 full system exhaust.
In a nutshell, a 2-into-1 exhaust has two head pipes converging into one to eject exhaust gas more effectively. By doing so, your Kawasaki Ninja 650 will produce more power and will have improved scavenging.
What's with the Delkevic Full 2-1 Exhaust? This exhaust offers fit and performance at a fairly reasonable price. Weighing 3.1lbs, this set has every component needed, including gaskets, slip-on mufflers, downpipes, etc.
As for the performance, they guarantee that they put so much attention to the details of the exhaust to ensure that your Kawasaki Ninja will have improved performance.
What's cool about this is the cost-to-benefit ratio. Once you buy one, you'll have little to no regrets. For a fairly cheap exhaust system such as this with minimal complaints from the customers, it is a choice to consider.
#2 Delkevic Aftermarket Slip On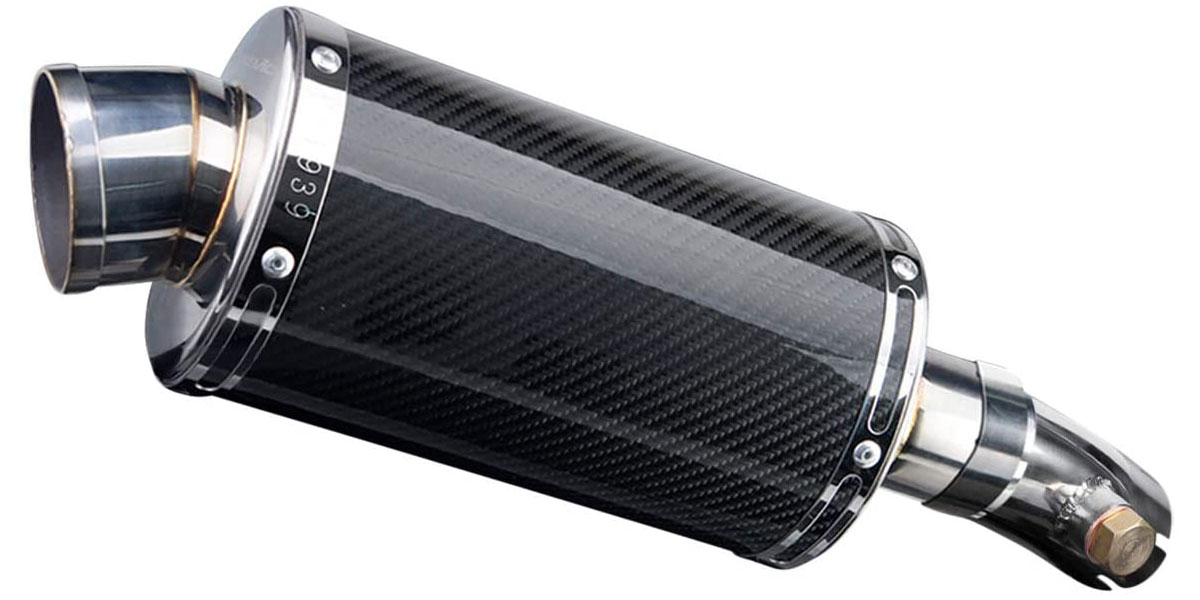 Another Delkevic exhaust has made it into the list, and this time it's a slip-on. Compatible for Kawasaki Ninja 650 under the years 2008 to 2011, this slip-on is a 9″ carbon fiber oval muffler exhaust that fits the old Ninjas.
Just like any Delkevic made exhausts, this slip-on is made from quality materials. Quality materials produce quality products. This slip-on has mufflers made from carbon fiber which produces a thunderous roar, even if the baffles are on or off.
This aftermarket slip-on is handcrafted to provide your Ninja with both looks and added performance.
What's great about this slip-on exhaust is that it's easy to install and produces a sound loud enough to satisfy previous customers. Although if you have an old version of Kawasaki Ninja, be sure to check if the exhaust systems are not welded in one piece.
If it is, then it's not compatible with a slip-on. What you can do is buy new headers to fit in the Delkovic Aftermarket Exhaust for your Kawasaki Ninja 650.
#3 Yoshimura Race Series Stainless Full System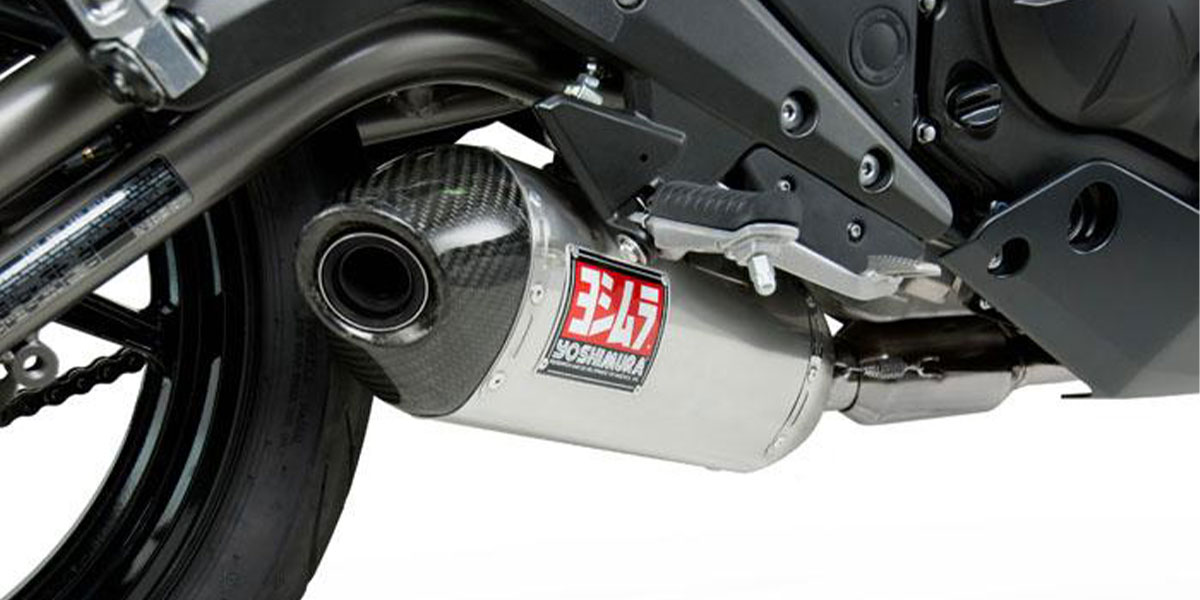 The Kawasaki Ninja 650 is already a head-turner due to its awesome sound and style, even with the stock exhaust system installed. What more can you do about it? Install a Yoshimura!
Allowing the Yoshimura Stainless Full System Exhaust to enter the playing field will put your Kawasaki Ninja 650 to a whole another level compared to the bikes around. And hey, more necks turned, right?
The Yoshimura Stainless Full System Exhaust showcases a front muffler cap that acts as a polyresonant chamber that reduces the loud noise of the exhaust. The muffler also has a pentagonal shaped sleeve by which the Yoshimura is known for.
The stepped baffle is two-staged, the turn-out end cap is made from carbon fiber, and the tail-pipe is made from stainless steel.
This exhaust is for race-course use only. But hey, if you're feeling a bit risky, you can use it for road use. Or you can just install a baffle so you can reduce the sound. Just don't blame us if you get fined!
#4 Coffman's Shorty Exhaust for Kawasaki Ninja 650 650R (2006-2011) Sportbike with Red Tip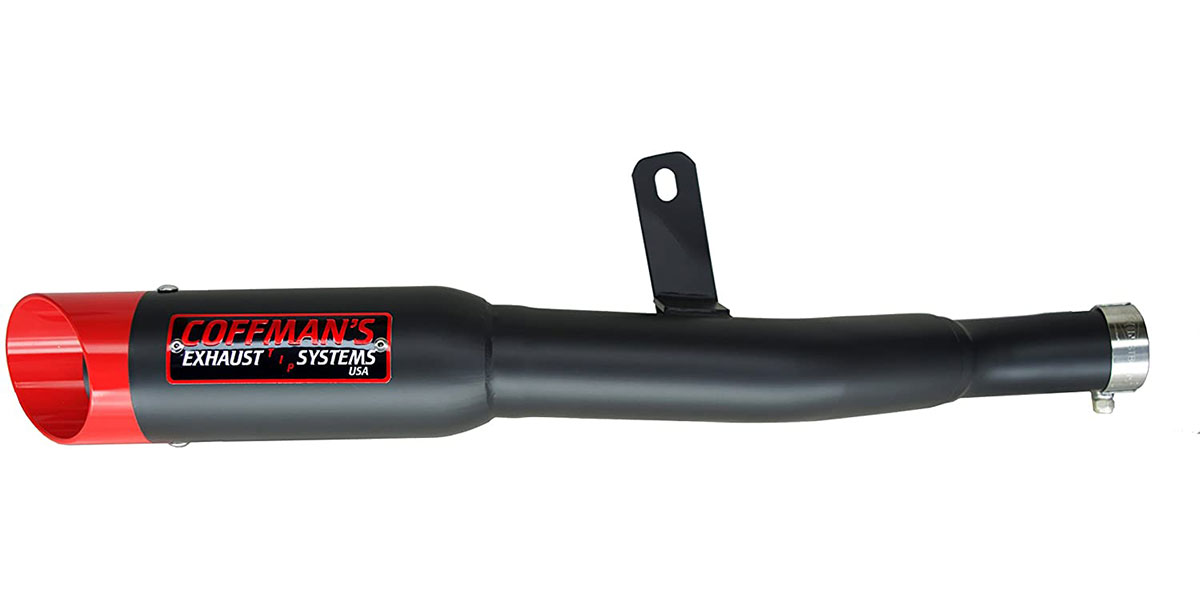 The last one on the list is the Coffman's Shorty Exhaust Sportsbike with Red Tip. One look at this shorty and you can envision how cool your Kawasaki Ninja 650 would be. The red and black fits perfectly.
They surely know what specific riders like for specific motorcycles. Whether it is a cruiser or a sports bike, the Coffman's Exhaust Systems know how to pimp your ride by adding the right type of exhaust system.
What's with the Coffman's Shorty Exhaust? Well, for starters, this short exhaust is made from a CNC machined .304 stainless steel tubing. The same stainless steel is mandrel-bent and combined using TIG welding.
After that, it undergoes a process wherein it is powder-coated with a black satin finish at a very high temp. The Coffman's Shorty also has an adjustable sound suppressor and exhaust guard.
It includes a billet aluminum tip that comes in an array of colors. It also includes a sound suppressor, an exhaust guard, and a 2-way core system that allows you to adjust to suit your needs.
What's nice about this exhaust is the loud sound it produces. When you decelerate, a gurgling or popping sound is produced which is pretty cool. If you're gonna use it on public roads, make sure to use a baffle to reduce the noise which can be obnoxious for others.