The Infiniti G35 was well received by everyone when it came out of the market. Because of its rear-wheel-drive style, its V6 engine, and many other attributes such as weight distribution has allowed it to grab everyone's attention.
It is has been one of the most loved Nissan cars released in the early 2000s.
What made car enthusiasts love the Nissan Infiniti G35 so much are the possible modifications that anyone can get in this car. A variety of cosmetic and performance mods for the Infiniti G35 have made the aftermarket scene so exciting.
Personalizing this ride made people feel as if the car is an extension of themselves: stylish, fast, and most of all, subtly aggressive.
If you're eyeing aftermarket modifications that can potentially improve your car, look no further. Check out the list below to see the best aftermarket mods for your Nissan Infiniti G35.
#1 Suspension System Upgrades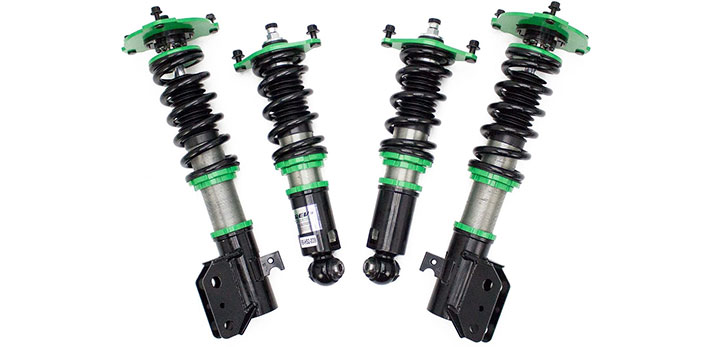 Suspension system upgrades are some of the key components when trying to modify a car like the Nissan Infiniti G35. By prioritizing suspension upgrades, you get a car that is much easier to handle, corner, and maneuver.
And oh, don't forget about your car being lowered!
Having a lowered car gives its owner some sort of prestige among their peers. Not only that it looks sick, but it also shows that you're mindful of your car's ability to go through tight corners with ease.
Not mentioning how awesome your car would look like being lowered!
There are two main options when it comes to lowering your Nissan Infiniti G35: lowering springs and coilovers. Both of them have their unique capabilities, so let's discuss both of them.
Lowering springs, in a nutshell, are springs that can lower your car. That's it. It's simple, cheap, and most of all, very accessible. If you're looking to just lower your Infiniti G35, then you should buy yourself some high quality lowering springs.
They are very budget-friendly and can add that sick lowered stance on your car.
On the other hand, coilovers are the more "versatile" option. Coilover means "coil-over shocks". It's simpler right? Coilovers, however, offer a more complicated approach when it comes to upgrading your suspension systems.
They give you the freedom to adjust different aspects of the mod such as compression, damping, and height.
If you're on the hunt for lowering springs, we suggest some Eibach Pro-Kit Springs or some Tanabe Lowering Springs. If it's coilovers that you want, then you should opt for KW Variant 1.
#2 Brake Rotors and Pads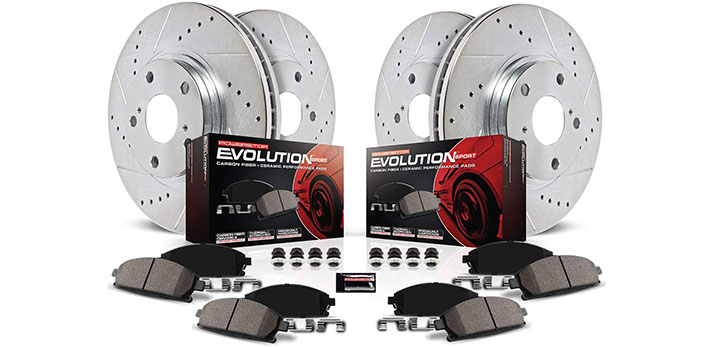 Brake rotors and pads are one of the most overlooked aftermarket mods for an Infiniti G35. They tend to be used up, especially if you always use your car, whether it's for racing or everyday driving.
And since the Infiniti G35 is an old model, replacing your rotors and brake pads is a very bright idea.
Why do you need to replace your OEM brake rotors?
Imagine this: you're driving around and you're suspecting that your brakes are faulty. However, you still take a chance and you decide to still use your car. By doing so, you put your in a potentially fatal situation, since driving with damaged brake rotors can lead to brake system failure.
This catastrophic event can lead to an accident and possible injury to you and those around you.
The same goes for brake pads. Brakes pads tend to be used up, especially if you're driving consistently. Depending on the road condition and driving style, the typical brake pads get used up within 40,000 to 50,000 miles.
Replacing bad brake pads is vital for you to want a ride that safer and worry-free.
If it is rotors that you want, check out PowerSport brake rotors. For the brake pads, we suggest the Bosch ceramic brake pads.
#3 Intake Systems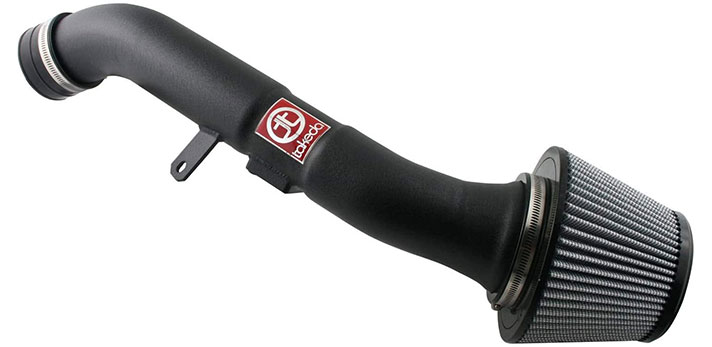 And now we go to under the hood, where most of the magic happens. The engine is like the human lungs: it requires fresh air to make the body function better and deliver enough oxygen throughout the system.
What the intake system does is it forces down cold and filtered oxygen-rich air down to your engine. Cold air optimized the combustion that happens inside the cylinder, resulting in better acceleration and a significant increase in horsepower and torque.
Cold-air intakes such as the K&N intakes feature oversized conical filters that sift particles from the air before forcing down the air down to the engine. These intake system usually comes into two variants: the cold-air intake systems and the short ram intakes.
When choosing the right type of intake system for your Infiniti G35, you must take into account the type of vehicle that you own and if will fit the intake system that you chose.
And also, if you're not quite sure as to how to install it, you better ask the help of a professional mechanic.
#4 Exhaust Systems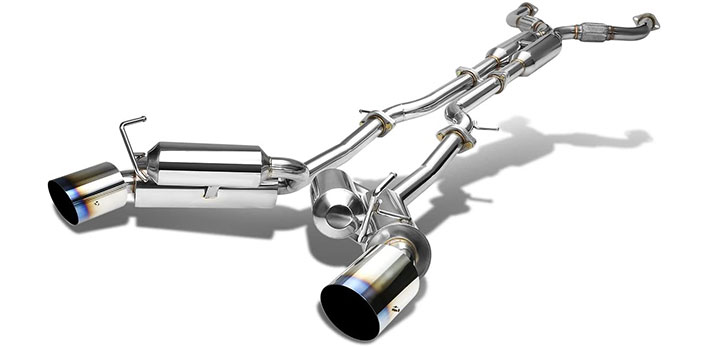 If you know how to inhale, then you better know how to exhale. Intake systems work closely with exhaust systems as they work with the intake and exhaust gas flows. By replacing your OEM exhaust system and replacing it with an aftermarket exhaust system, you get the best in terms of power output and sound.
So what do you get from getting an aftermarket exhaust system?
First, a significant increase in horsepower. The power output you will receive after getting outfitted with an aftermarket exhaust may not be as huge compared to what you'll get from a turbocharger or a supercharger, but it'll be enough to make your Infiniti G35 run a little faster.
The second is sound. The exhaust system is primarily responsible for that sweet and guttural sound that we all hear from fast cars. There's a whole lot of science behind it, but in the end, the exhaust system produces that growl, making your car more aggressive as it complements the looks of your car.
Third, better fuel economy. Just like the power output, it won't be much but it will help your Infiniti G35 experience better fuel economy. That's handy!
#5 Wheels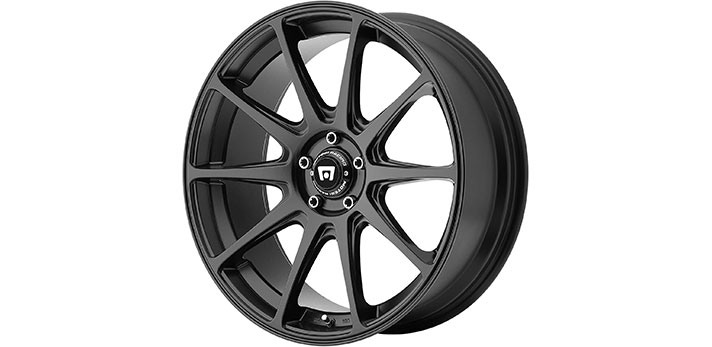 Now, of course, the Infiniti G35 would look complete without the proper wheels set right? The suspension systems upgrade mentioned above lowers the ride height of your car, thus giving way to smaller and more sophisticated looking tires.
Most modded Infiniti G35s run on 16" to 20" wheels. These wheels are usually 7" to 11" thick. Just by looking at it, you'll see that the range is pretty much broad, so identifying the right wheel size for your car can be a bit difficult unless you do your homework.
Usually, modded G35 owners have 17" to 18" wheels installed. You can go for a 19" too, although the price may rise along the way. If the road condition in your area isn't that conducive for your car, you might need to think twice about buying new wheels since it may affect your ride quality.
If you're all set on purchasing a new batch of wheels for your beloved Nissan Infiniti G35, we suggest some Niche or some TSW wheels.
#6 Tuning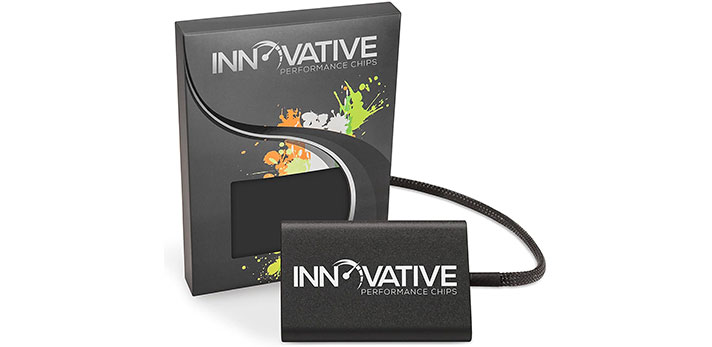 Remap power gains usually just comes when the other modifications to the Infiniti G35 have been made, such as exhausts, intakes, fuel injectors, or by introducing forced induction systems like turbochargers or superchargers.
Some engine control unit (ECU) will even allow your car to have the speed and rev limiters removed. This decision will be solely based on what the car owners want, especially if he/she wants to have a more versatile and capable car.
Other ECU upgrades include certain advanced features like anti-lag, turbo conversions, launch control, EGR removal, etc.
#7 Aesthetic Mods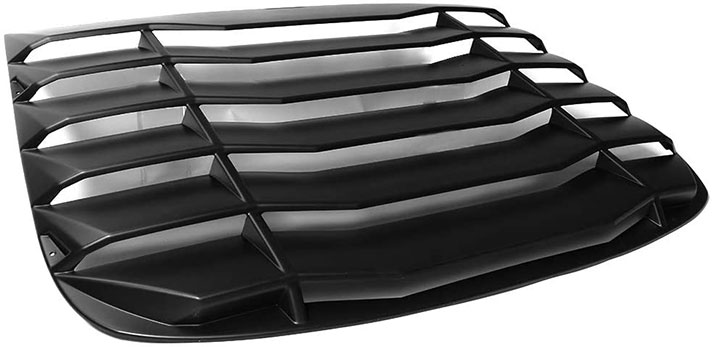 Let's admit it: the biggest reason that car enthusiasts want to modify their car is for it to look cooler and more awesome. And there's nothing wrong with it! The appearance of a car says a lot about the owner because the car becomes the extension of the driver who owns it.
There are a lot of cosmetic mods for the Infiniti G35. The aftermarket scene made sure that there will be tons of various aftermarket mods available for every G35 lover out there
For the interior modifications, you'd want to get your hands on some car seat covers, steering wheel covers, dash covers, floor mats, etc. Keeping the interior crisp, clean, and stylish will make your passengers have an amazing ride experience with you.
Now, for the exterior modifications, you can experiment on body kits, tinted windows, headlamp and taillights, wind deflectors, decals, etc. There is a plethora of them on the market and they're just waiting for you to be discovered.
Modifying a car can bring great joy and excitement for those who own it. By doing so, it raises its value, and can even bring great prestige. If you want to stand out among your peers and be under the spotlight, you have to get these modifications on your Infiniti G35.