The FR-S Scion is among the best JDM cars that car enthusiasts should get.
Its streamlined body is guaranteed to make you zoom on the streets like a bullet, its sleek design is too attractive, and its openness to modification is tremendously outrageous.
The FR-S Scion was created under the joint partnership of Toyota and Subaru and is named differently, depending on the marketer and where it was marketed.
For Subaru, it was BRZ. For Toyota, it was 86 (Asia, Australia, North America, New Zealand), GT86 (Europe, New Zealand), FT86 (Nicaragua, Jamaica), and FR-S Scion (the United States and Canada).
The car may have many names, but the FR-S Scion stood out as its unique model. It looked so similar to the Subaru BRZ, but the FR-S Scion has a stiffer suspension and can feel the bumps on the road more than a Subaru BRZ.
The FR-S Scion is popular to mostly young car enthusiasts who like a low-profile stylish looking lego car.
The main reason why many car lovers are infatuated with the FR-S Scion is that it's a great project car, and it can wear any modification you put on it like it was meant for that mod.
The types of aftermarket mods you can get for an FR-S Scion varies, but they all offer the car unique benefits that will make your driving experience better.
The list below features the best mods that you can find for an FR-S Scion. Check them out to see what'll fit great on your car!
#1 Exhaust Systems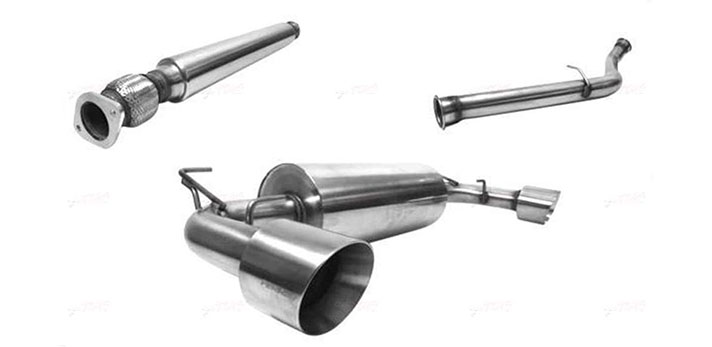 A great sounding exhaust is a key element in upgrading your FR-S Scion. The stock exhaust system is great and all, but getting an aftermarket exhaust system will make your car growl like an unchained beast.
And besides, a JDM car that sounds great and looks great, isn't that a impressive combination?
Aftermarket exhaust system doesn't just make your car sound awesome; it upgrades your car's performance too. Most aftermarket mod manufacturers offer exhaust systems that have great features like sound, style, and an increase in power output.
It depends on the exhaust system, but getting one would usually give you a surplus of about 10% additional horsepower output. Not only that, but aftermarket exhaust systems prioritize weight reduction too, so that's a plus.
If you're looking for a great exhaust for the FR-S Scion, you should get your hands on some Perrin Performance exhaust system. This is an all-around exhaust – it has a great look, great quality, and a nice sexy tone.
Overall, it has everything you want in an exhaust system.

#2 Intake Systems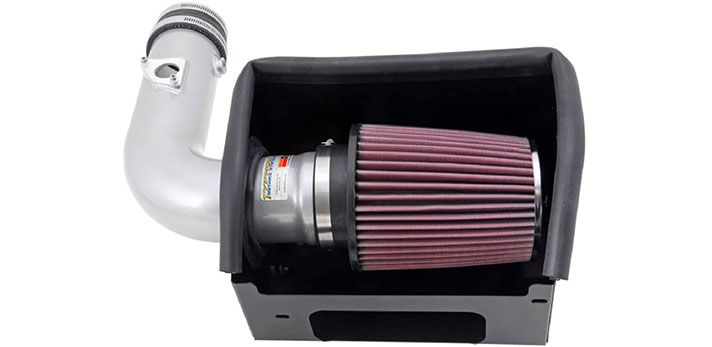 An aftermarket intake system is another performance mod that can amplify your FR-S Scion's ability to be more powerful. Being naturally-aspirated and all, the FR-S Scion doesn't have an intake system, and the car will perform better with an aftermarket intake system attached to it.
It can bring you additional horsepower and torque, and just like an exhaust system, it can improve your fuel economy too.
Not mentioning the sound that it can add to your car. Most aftermarket intake systems can make your car sound like a real race car while eliminating most of the annoying drones you hear while driving.
On top of that, the available intakes in the market today have unique features of their own that can ultimately add value to your car and to your driving experience. Such an example are innovative air filters that can filter microscopic contaminants in the air that may damage your engine.
The need for quality intake systems to get for your FR-S Scion can sometimes be challenging, that's why if you want a headstart and get a dependable and reliable air intake system, get your hands on a K&N cold air intake kit.
K&N Engineering is known to manufacture reliable intake systems and is great for beginner modders.

#3 Suspension Upgrades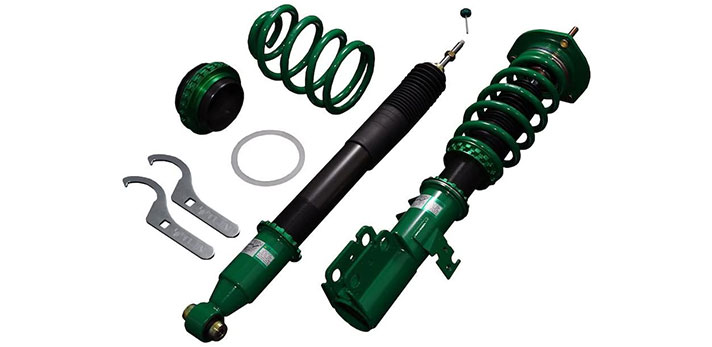 Lowering the ride height of your FR-S Scion should be among your primary objectives. Nothing looks fancier than an FR-S Scion with a lower ride height, and you'll be surprised as to how many benefits you can get by doing so.
With a lower ride height, you can maneuver tight and sharp corners easier, and your car will less likely to roll once you corner. Upgrading your suspension system will open you an opportunity to choose two options: a set of lowering springs or a coilover kit.
Lowering springs are great if you're not intending to do some serious racing or impress the ladies with some sick drifting. These mods are intended for those who just want to lower their car's ride height while getting that cornering benefit mentioned above.
Most manufacturers offer lowering springs with different spring rates, so keep that in mind when shopping for some. And also, lowering springs have preset ride height; you can't adjust to your preference.
A coilover kit, on the other hand, is a suspension upgrade that offers more than what a set of lowering springs can. Coilover kits are a combination of springs and shocks, working together as a team to make the car maneuver better.
They support each of the wheels that the car has and keeps the car chassis from bottoming out. It's also responsible for reducing the body roll of a car, especially at higher speeds.
If you want some idea on what lowering springs and/or coilovers to get, here are some quality finds for you: Eibach Sportline Lowering Spring Kit and Tein Flex Z Coilover Kit.

#4 Turbocharger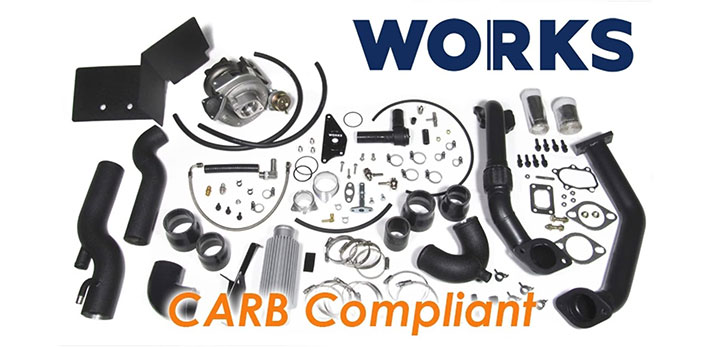 Now, to get your FR-S Scion up to speed, you need to bring out the big guns. A turbocharger is among the first choices you have if you need some serious extra horses to amplify your FR-S Scion's power and make it faster.
Turbochargers a great way to create a surplus of horsepower for any car, and for the case of the FR-S Scion which is a naturally aspirated engine, it'll put it on top of a pedestal, power-wise.
A turbocharger, just like the exhaust and intake system can help the engine produce more power. If you're looking for a great car-horsepower-producer on steroids, then check out Works Stage 1 Turbo Kit.
It's CARB compliant, so you won't have to worry about having any undeclared components under your car's hood.

#5 ECU Tuning
Almost all cars have ECU. If you want to tune yours into something more capable, then you need to remap your ECU first. Car manufacturers usually create a one-size-fits-all ECU for their cars, and it's usually on some sort of a default mode.
Luckily, you can adjust that and tune it with the right ECU Tuning Kit. By remapping your stock FR-S Scion's ECU, you can get the most out of what your engine can give.
You should try checking out the AVO EcuTek Pro-ECU Kit Cable. It's a neat ECU remapper for the FR-S Scion because helps reduce the backpressure of the car and removes the horrendous drop in the torque curve of your car.

#6 All-New Brake Pads and Rotors
300,000 crashes every year in the United States are caused by brake failure accidents. If you're not planning and being part of that statistic, then you better check your brakes and see if they're still fit for driving.
However, if they're not, you MUST invest in some quality brake pads and rotors. This mod is available not just to make your car perform better, but also dramatically increases your chances of survival.
Luckily for you, high-quality brake pads and rotors are available in the market today, and they come as a kit. The usual type of brake pads for FR-S Scion and any other people driving a performance car is ceramic brake pads.
These pads are capable of braking excellently and can absorb heat when powerful stops suddenly occur.
Check out this brake kit from R1 Concepts Store. They're a great purchase, especially if you need to replace your brakes asap.

#7 Cosmetic Mods
And now that most of the necessary performance mods an FR-S Scion needs are already mentioned above, it's time to put all of your attention on the most influencing mod that you can get for your FR-S Scion: cosmetic mods.
Making your car look sleek, stylish, and aggressive is key when it comes to making a car more aesthetically pleasing. But before you do that, you should consider what cosmetic mods you should get first.
For the interior, you can get some fancy looking car seats to emphasize your taste for style and make your ride as comfortable as possible. You can also get a new steering wheel that has more grip on it.
For the exterior, you can change your tail lights into something that looks more assertive, and of course, produce better lighting. The other mods that you can get for the exterior are front bumpers, spoilers, some decals, etc.

Owning an FR-S Scion is indeed a noteworthy experience, but modding it is a guilty pleasure.
By getting this car installed with aftermarket mods, you're not only boosting the car's performance, but you also allow yourself to complete your project car – step-by-step. You'll get there!