The Dodge Charger is arguably one of America's most popular muscle cars. Known to be the only four-door muscle car in the United States, the Dodge Charger charged into many car enthusiast's hearts with its all-powerful HEMIs and its capacity for an enjoyable driving experience.
Dodge initially created this car to compete with the Mustangs of the olden days, but after they've fulfilled their mission, they've unknowingly cemented the name Charger into the hearts and minds of muscle car enthusiasts who seek to modify powerful cars.
Speaking of modifications, the Dodge Charger was also famous for being a platform for upgrades.
A lot of modern chargers initially released in 2011 seem to be an excellent springboard for aftermarket modifications such as intakes, exhausts, and many other performance mods capable of improving the Dodge Charger in many possible ways.
If you own a Dodge Charger and you're a car enthusiast, then you can consider yourself lucky.
Aftermarket modifications available for the Dodge Charger varies depending on what you want to improve on the car. Do you want some upgrades for more aesthetic appeal? How about some performance mods to amplify your car's performance outputs?
If you're seeking for the best mods to get for your Dodge Charger, we're here to help. Check out the list of the best Dodge Charger mods we've created below!
1. Let the HEMI Breathe Easier With Cold-Air Intakes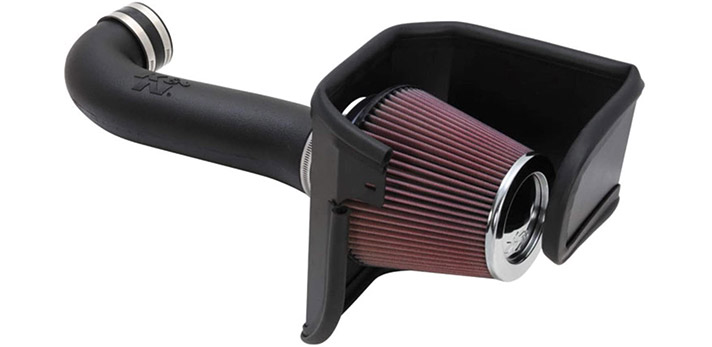 Increase in horsepower and torque
Improved acceleration
Better MPGs
Low-maintenance (high-quality, innovative air filters)
Great under-the-hood sound
Like any performance car, Dodge Chargers need as much fresh air as they can get, preferably cold air. Cold air carries so much oxygen that it effectively aids in the fuel combustion that occurs in the engine, hence, cold-air intake systems.
It's one of the best Dodge Charger upgrades because it removes many air restrictions present in the existing stock intake. K&N's Cold-Air Intake Kit is a surefire way to keep your Charger supplied with as much cold air as it can.
2. Hear the Charger Roar with Performance Exhaust Systems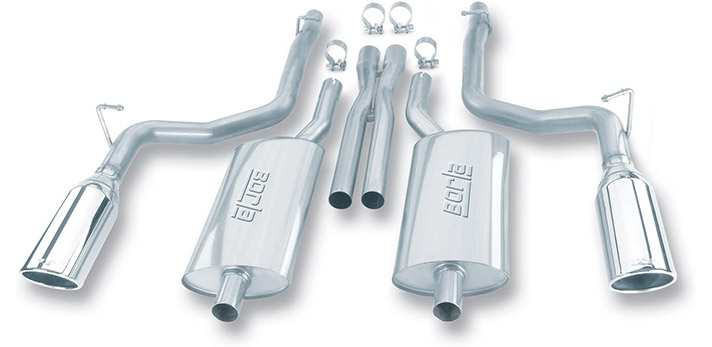 Extra power
Aggressive exhaust tone
Improved fuel economy
Aesthetic appeal (various exhaust tips, polishes, etc.)
Exhaust systems are among the first mods that come to mind when modifying a car. Most manufacturers have found a way to make performance exhaust systems that emanate aggressive, deep, and sometimes guttural tones.
A feature like these will fit great on a bold and dominant car like the Dodge Charger. An exhaust system like Borla's Cat-Cack Exhaust Systems made for the Dodge Charger R/T is an excellent example of what an incredible sounding exhaust looks like.
3. Get a Lowered Stance Lowering Springs/Coilovers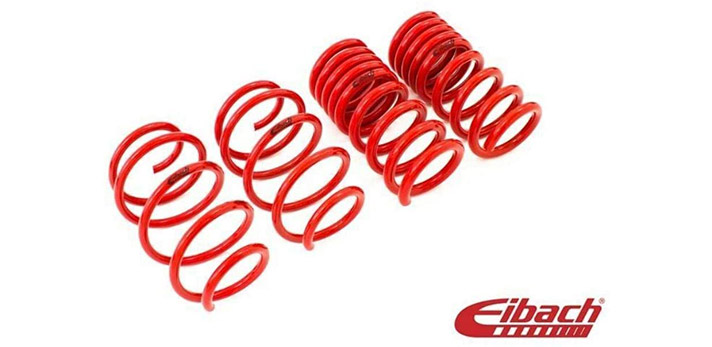 Lowered center of gravity
More ground traction
Height and damper settings adjustments (coilovers)
Improved handling
Aesthetic appeal
Better aerodynamic properties
Better mileage
There's nothing more aesthetically pleasing than a lowered car. Lowering a car means that you'll be reducing the gap between the fender and the tire, which will look really impressive once done.
A lowered car comes with other benefits, too, like better traction, better aerodynamic properties that eventually lead to better mileage, and etc. If you're planning to lower your car, you'll inevitably lead to two options: a set of lowering springs or a coilover kit.
What's the difference between the two? Lowering springs are suspension upgrades that can reduce your car's ride height in a preset measurement. This suspension mod can lower your car and lower its center of gravity enough to make the car's handling better.
With this mod on, you can do quick turns with ease and can even eliminate your car's tendency to do body rolls. A nice set of springs like the Eibach Sportline lowering springs are enough to bring all of the benefits mentioned above to your Dodge Charger.
A coilover kit, on the other hand, is a shock absorber that comes along with springs. In general, coilovers both lower a car's ride height and gives the driver the freedom to adjust its damper settings.
This adjustment system is a vital feature for car enthusiasts who use their vehicles in demanding driving conditions like track racing. A perfect example of a high-quality coilover is the ST Suspension coilover kit, made specifically for the Dodge Charger.
4. Change Your Car's Settings With Some Good Ol' Tuning
Increased horsepower and torque output
Improved fuel economy
Cleaner fuel burn
Increased engine response (across the power range)
Better overall ride
A more responsive and powerful engine
An ECU Programmer is one of the best mods for a Dodge Charger, considering how many impressive benefits you can get for such a small device. What is an ECU programmer, you ask?
It's a device that reprograms a car's brain, originally called the Electronic Control Unit. A good ol' tuning can help you alter several areas of your vehicle's settings, and improve its performance, emissions, and can even modify its air/fuel ratio.
If you're planning to tune your car, get your hands on some trusted ECU reprogrammer manufacturer and make sure that it's installed by a competent and trusted professional.
5. Get More Comfortable With Racing Seats
Holds the driver/passenger tighter
Weight reduction
Prestige over car enthusiasts
Designed with safety in mind
Better upholstery than the stock
Have you seen the stock seats of the latest Dodge Charger? It's pretty cool, right? Most Dodge Chargers have default car seats that look amazing, in whatever angle you want to look.
However, these stock seats are nothing compared to racing seats, especially if you're a daredevil who likes to step on the gas as hard as you can and zoom past every car on the road.
Racing seats exist for daring drivers who live to satisfy their need for speed. There's a lot of stores online that sell high-quality racing seats; some even come with harnesses!
6. Transform Your Car With the Right Paint Job
Potential increase in resale value
Rust prevention
Repairs scratches and marks
Dramatically changes the car's overall appearance
It makes the car look brand new
Admit it or not, a good paint job dramatically changes how you look at a car. And for the case of our beloved four-door muscle car, a good paint job is an excellent investment.
When done right, a paint job can massively change a vehicle's appearance, especially if it's a Dodge Charger. Whether it's a combination of green and black, a classic pair of racing stripes, or pure metallic black: whatever floats your boat.
Few consider paint jobs as among the best Dodge Charger upgrades to have.
7. Fetch Some Aftermarket Wheels to Make Your Car Look Cooler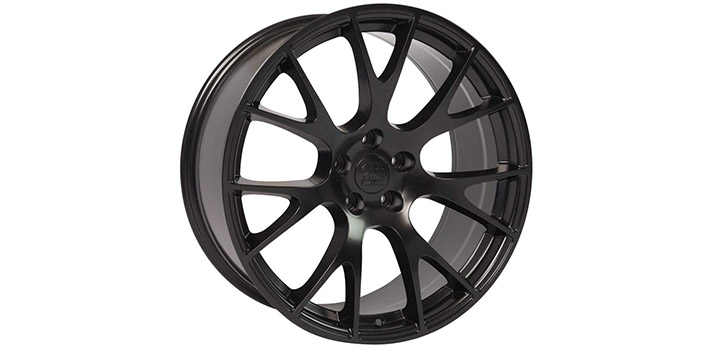 Aesthetic appeal
Cheap upgrade
Improved maneuverability
Increase in resale value
Cars are just like humans: if you want to receive a great first impression, you better have clean and neat looking shoes. The same principle applies to vehicles too. Wheels aren't just there to make a car look better; it also has some useful attributes (depending on the wheel's size).
Larger wheels are better for traction, grip, and cornering. However, the Charger's ride quality when fitted with larger wheels are massively affected, so opt for smaller yet better-looking wheels like these 20″ wheels from OE Wheels.
8. Make Your Windows Dimmer With Tinted Films
Privacy
Shielding against UV rays
Protects your upholstery from fading
Aesthetic appeal
If there's an underrated upgrade for any car, that has to be tinted windows. Darker windows offer many gains, but the main benefit you should look out for is the privacy and security it provides.
Most cars (Dodge Chargers included) have a pretty transparent window. Aside from protection, tinted windows can add some appeal to your Dodge Charger. Mkbrother's window tints are perfect for muscle cars like the Dodge Charger because of its thickness and 99% rate of UV rejection.
9. Illuminate the Fast Lane With LED Headlights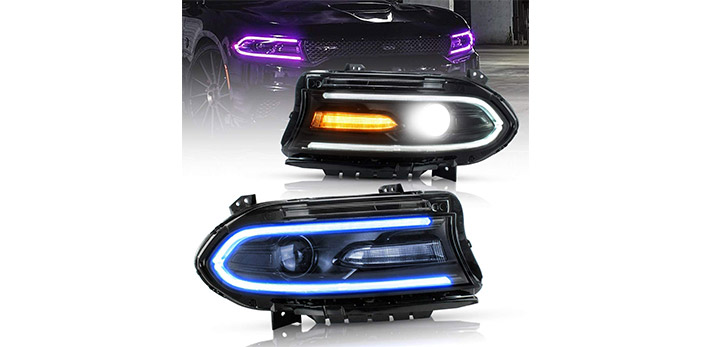 Efficiency
Longevity
Various excellent colors that fit the Dodge Charger
Works well in multiple temperatures
Aesthetic appeal
Lastly, we have LED headlights. Changing your Dodge Charger's headlights can change your driving experience up to some degree. Most states only allow the following LED headlight colors: white, yellow, and amber.
If you want to do something to compensate for that lackluster feature, you can pick some sick looking RGB LED headlights from Vland.
There are tons of Dodge Charger aftermarket parts out there waiting to be bought and installed. If you're aiming to improve your car's performance in terms of horsepower and torque output, handling, or both, you can get your hands on some mods like intakes, exhausts, suspension upgrades, and some proper ECU tuning.
However, if you'd like to make your Dodge Charger look cooler, there are also some aesthetic mods out there that can drastically upgrade your car's appearance, like a good paint job, LED headlights, a good-looking set of wheels, and many more.