Modifying your beloved car is one of the most satisfying things a car person can do. Driving around with an awesome sounding car wrapped with cosmetic and performance mods is incredibly rewarding.
Whether you have a new aftermarket exhaust, new tires; whatever it is, you're guaranteed to have more gratifying driving experience.
We all know that JDM cars are one of the best vehicles to modify. One of such examples is the Nissan 350z. This car wears every mod with pride and style, and it affects every aspect of the car depending on the type of mods you have installed.
You may have been wondering: what are the best mods that you should install in your Nissan 350z?
The list down below features the best mods that need to be installed in your Nissan 350z fast. If you want to crank up your 350z's style, handling, and performance, you should install these mods on your car. Check them out!
#1 Suspensions (Lowering Springs vs. Coilovers)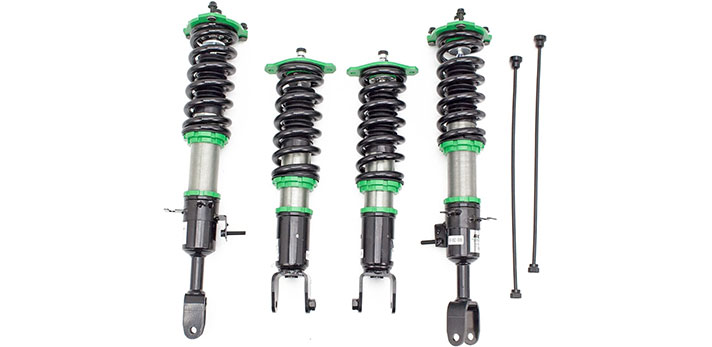 Suspension modification is one of the first ones you should apply in your JDM car. Datsun (Currently Nissan) designed the Z-cars to be a line of sports cars, but the recent generations are infused with street spirit.
To reach your Nissan 350z's full potential when it comes to handling and cornering, then you ought to choose the best 350z suspension mods for you.
You have two choices: buy a set of lowering springs, or a set of coilovers. What is the difference between the two?
Lowering springs is the easiest and the cheapest way to decrease the fender-to-tire clearance. With the car's center of gravity now lowered, you now handle it easier. The varying spring rates are available, depending on your standards.
Coilovers are the more expensive way of altering your suspensions to experience better handling. They work by combining the functions of the lowering springs and a damper all in one package.
Some coilovers are made for street use, while some are specifically designed for racetrack use.
There's a lot of aftermarket coilovers and lowering springs available out there. Japan made, the USA made – the variety is exciting enough to explore!

#2 Cold-air Intake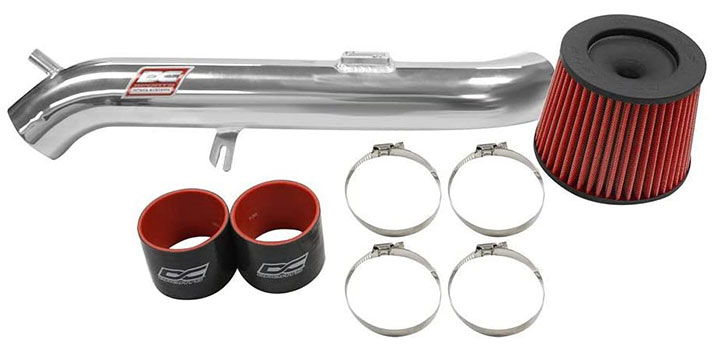 If you know your vehicle dynamics and know-about, then you most likely know how an engine works. In a nutshell, an engine needs to breathe effectively before it can give your car power.
By providing excess air into your engine, you allow the engine to breathe, thus make it function more efficiently. And luckily, a cold-air intake mode is just the mod for that.
Cold-air intakes belong to the best mods you can prioritize for your Nissan 350z to increase its horsepower. The Nissan 350z's OEM airbox is notorious for restricting airflow – the same airflow that could've been used to provide more power for your engine.
This modification may seem like a little upgrade on your JDM, but zoom out and try to see the bigger picture. Performance mods like cold-air intakes work behind the curtain to boost your engine's performance.
If you're interested in some cold-air intakes for your Nissan 350z, then you should check out products like aFe Power intakes, Mishimoto intakes, and K&N intakes.

#3 Exhaust Systems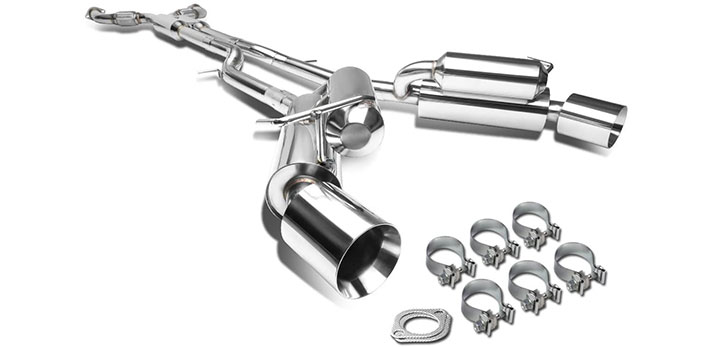 Exhaust systems work hand-in-hand with cold-air intakes. Simply put it this way: cold-air intakes supply cold excess air into your engine to help it pump more power. The exhaust system, on the other hand, helps the exhaust gasses to exit the system as fast as possible.
Aside from that, exhaust systems are made to emit that deep and growling sound that we all love.
Installing a cat-back exhaust on your Nissan 350z will mean X things. First, a significant power increase. Second, a noteworthy weight reduction. Third, aggressive and low growling sound. And fourth, aesthetics. Exhaust systems are engineered to be power boosters.
This is Nissan 350z's one of the best mod when it comes to increasing horsepower. Sadly, they are not the cheapest ones too. But this mod is one of the factors that keep heads turned and attention grabbed.

#4 Wheels and Tires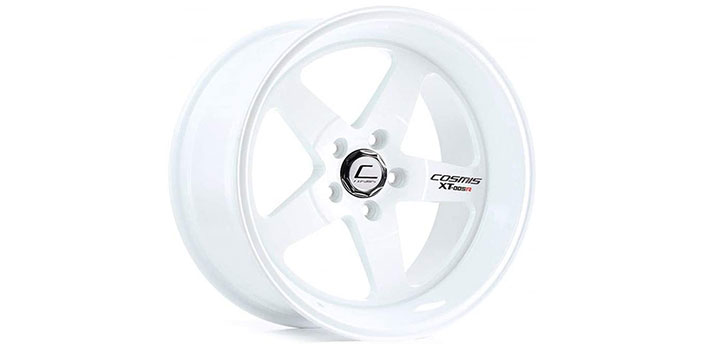 The wheels and the tires are the most underrated parts in your car. They get used up the most, yet they receive lesser love compared to the other components. That's why considering the wheels and the tires are subtly one of the best ways to modify your Nissan 350z.
Think of it this way. The wheels are your feet, and the tires are your shoes. If you want to look better as a person, taking care of your feet and buying great shoes will give you a lot of benefits.
When looking for new wheels and tires, you must consider the product's anatomy, toughness, size, and of course, price. Installing a set of gripping tires will considerably improve your car's acceleration, stability, handling, and braking dynamics.
Since the Nissan 350z are made for the track, then you ought to purchase performance tires for it. Give your Nissan 350z a treat!

#5 Aftermarket Tail Lights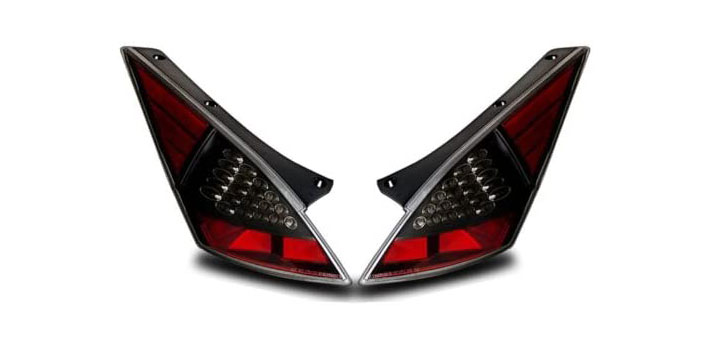 Nissan 350z owners often complain about tail lights getting moist and covered with mist inside. This phenomenon is called tail light condensation. When tail lights have cracks or holes, water (whether in liquid or gas phase), will eventually enter the innards of your tail light.
This results in mists forming inside the tail light.
We can fix this problem by resealing them. But frankly, who has the time for such a slow and tedious process? Another solution that you can rely on is buying aftermarket lights. A lot of companies made sure that the LED lights are not just for functionality, but also the overall aesthetics as well.

#6 Cosmetic Mods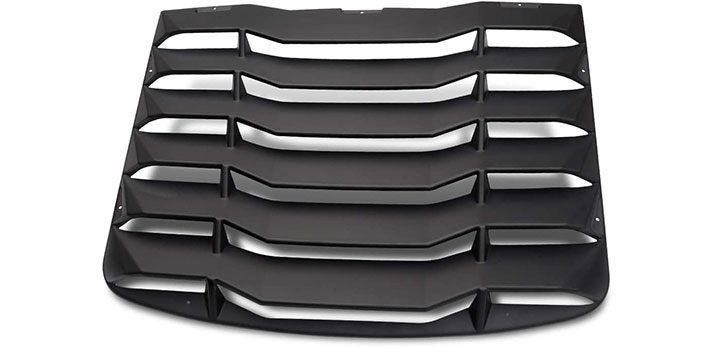 And lastly, cosmetics. Beauty may lie in the eyes of the beholder, but we're pretty sure that with the right cosmetic mods attached to your Nissan 350z, all who will look upon it with their jaws dropped. Looks do matter!
Aesthetic mods like window tints, spoilers, decals, and many more are a surefire way to attract more attention to your Nissan 350z. Some mods also improve your car's aerodynamic properties too!
If you're on a tight budget, you might as well go for each aesthetic mods one at a time. But if you have the cash, consider buying a full body kit.
The Nissan 350z is innately gorgeous. But, by adding a few modifications here and there will truly unlock the car's potential. Whether you're planning to purchase performance or aesthetic mods, do take note that with the proper tuning and mod combinations of your choice, your Nissan 350z will look awesome in no time.