The Ford Mustang can be considered the poster boy of American pony cars. All throughout history, the Mustangs have always been received with much-deserved love and adoration.
The first generation released back in 1965 down to the sixth generation unveiled in the Ford Mustang never failed to impress the car consumer market.
But what really made the modern car enthusiasts squeal with delight is the sixth generation of these pony cars, specifically the Ford Mustang S550.
The car community was already saturated by modifiable JDM cars, so it was a surprise when Ford released a domestic vehicle that's an excellent platform for modification. Whence it came from the subpar platform, it now equal in status with the other prominent JDM tuner cars that you can see on the streets today.
What makes the modifiable Mustang S550 a sought-after freedom car is the fact that it's domestic. It's reliable, sleek, streamlined, and looks like an excellent domestic pony car.
Are you a performance-oriented car enthusiast who wants to improve the performance capabilities of your Mustang S550? Or maybe you're a beginner tuner who wants to have an idea of what to get for your car – either way, the list below was created especially for you.
We're going to show you the best performance mods you can get for your Ford Mustang S550. Check them out!
#1 Exhaust Systems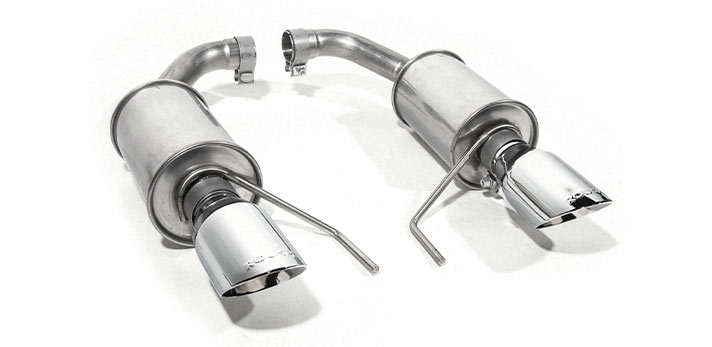 There is no doubt that cars like the Ford Mustang S550 sound exhilarating. And although it sounds like a good pony car, we can all agree that it deserves an improvement.
Of course, exhaust tones are subject to the owner's preference, but if you want your car to sound more profound and raspier, then you'd better check out some of the best-sounding S550 Mustang exhaust.
There are a plethora of aftermarket exhaust systems available for the Ford Mustang S550, and they're all guaranteed to provide that extra horsepower boost you need, and as well as a calmer and more assertive exhaust note.
Recommendations:
Roush Performance V8 Exhaust Kit
Ford Racing Sport Axle-Back Exhaust System
#2 Intake Systems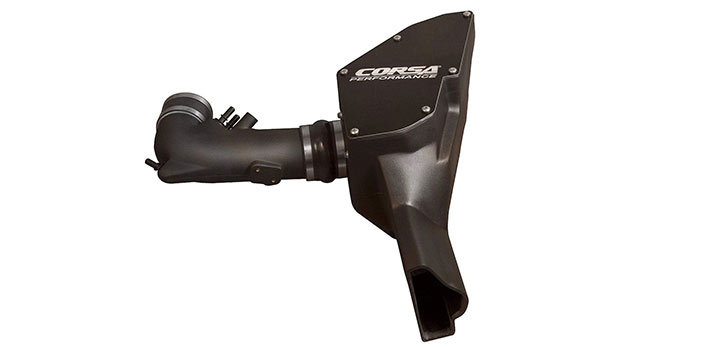 Another mod you should get to further improve your vehicle's performance is an intake system. It works hand in hand with exhaust systems: intakes inhale air in, exhaust systems exhales exhaust gas out.
Whether you've got an Ecoboost, a V6, or even a GT, once you've got a Ford Mustang S550 intake installed, you'll obviously feel the benefits. These newly added benefits are usually increased in throttle response, horsepower, and torque.
Not to mention a sweet under-the-hood sound that many car enthusiasts fall head over heels for. And also, by replacing the restrictive stock airbox with an aftermarket cold air intake, you'll have a better supply of oxygen-rich air that's potent in creating more horses for your Ford Mustang S550.
Recommendations:
Injen PF Cold Air Intake System
Corsa Performance Closed Box Air Intake
#3 Headers/Downpipes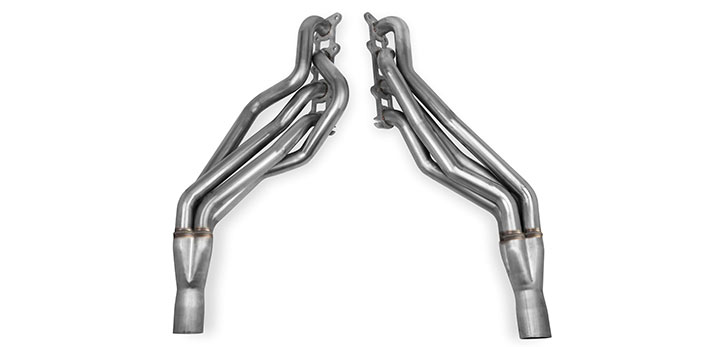 Those who own a sixth-generation Ford Mustang have tasted power beyond reckoning, and they'll inevitably crave for more. We've already discussed that exhaust and intake systems can increase your car's horsepower output, but the fun doesn't stop there.
You can actually change your headers and downpipes to optimally increase your car's horsepower yield by up to 10hp-20hp. You can even get an increase in mileage! For those who own a V6 or a GT, you can remove the car's catalytic converters and replace them with headers for Mustang S550, depending on the application.
If you want to use your vehicle exclusively for the track, then go for off-road headers. If not, then opt for road-legal headers.
Recommendations:
Hookers Blackheart Long Tube Headers
BBK Performance Long Tube Headers
#4 ECU Tuning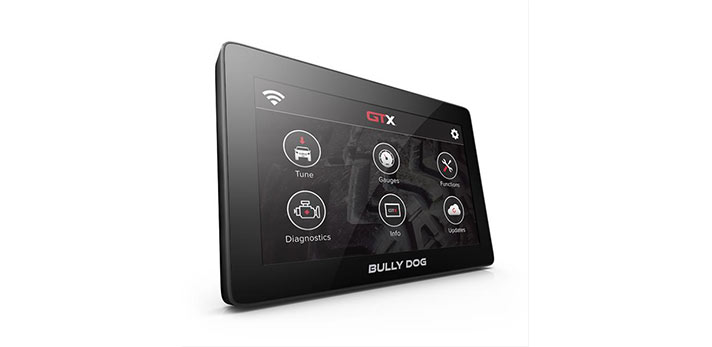 Oftentimes, you won't be needing an ECU tuning if you've just recently installed an aftermarket intake or exhaust system. However, if you wish to unshackle your car from the reigns built by Ford, then you'd be needing an ECU tune.
Vehicles that come straight out of the dealership are programmed to comply with specific standards, and these said guidelines usually prevent your car from realizing its full potential. Getting a Mustang S550 tune will inevitably increase your car's torque, throttle response, and ultimately, fuel economy.
ECU tuning is also the easiest and fastest way to achieve noticeable benefits by reconfiguring the air-fuel-mixture, adding turbo pressure, increasing the rev-limiter, and many more.
Recommendations:
Bully Dog GTX Performance Tuner & Monitor
#5 Lowering Springs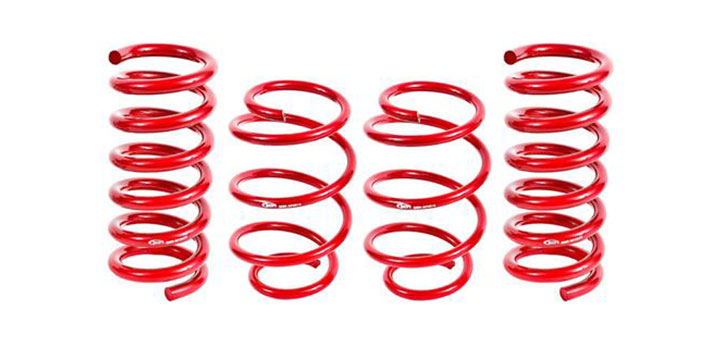 Now, if you're looking forward to lowering your vehicle in the cheapest yet most effective way possible, then you should probably check out some lowering springs for the Ford Mustang S550.
As the name suggests, lowering springs are springs that are used to directly lower your vehicle. They're simple, straightforward, and very easy to get. Lowering springs are an effective way to reduce your car's center of gravity and prevent blood-curdling scenarios like uncontrolled body roll, etc.
The only downside to lowering springs is the fact that they can't be adjusted. As the meme says, "It is what it is."
Recommendations:
BMR Suspensions Lowering Springs
#6 Coilovers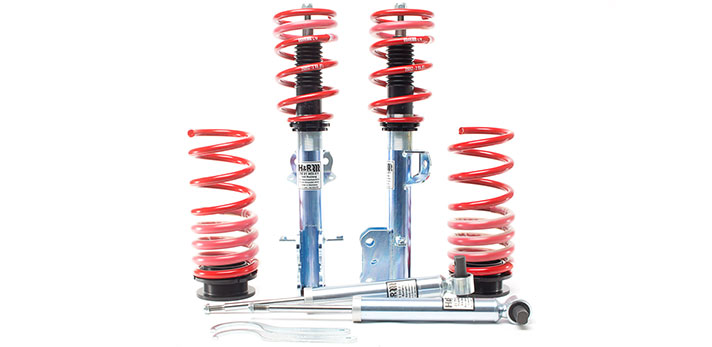 If you fancy some suspension upgrade that can lower your vehicle and at the same time offer adjustability, then look no further. Coilovers are a great addition to your car because it offers what lowering springs can't: adjustability.
These mods give you the freedom to adjust whatever damper setting you prefer and the height of your choosing. Coilovers, however, are not cheap. You should buy these mods only if you are serious about bringing improved handling and performance to an already impressive street/track car like the Ford Mustang S550.
Recommendations:
Ohlins Road and Track Coilovers
H&R Street Performance Coilover
#7 Wheels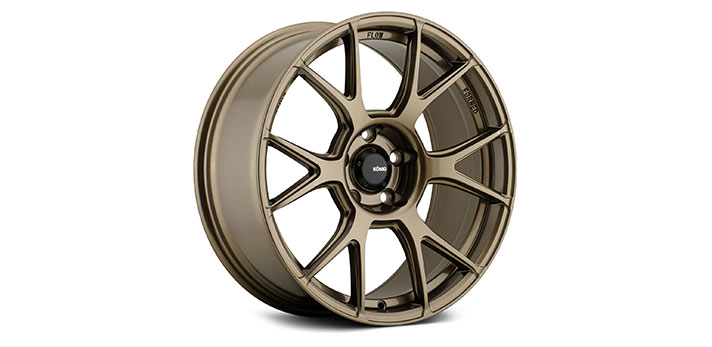 The best mods to get after lowering your Ford Mustang S550 are the wheels. Some call it rims, some call it wheels (spoiler alert: it's called wheels), but whatever you wanna call it, aftermarket wheels are one of the most common upgrades Mustang owners get for their cars.
Why is this? Well, aftermarket wheels offer a brand new look to the vehicle, giving it a customized look. Aside from that, new wheels can also improve your car's maneuverability.
It's essential to keep in mind that the recommended aftermarket wheel fitment for the Ford Mustang plays around some crucial parameters like diameter (18″-22″), width (8″-12″), and offset (-15-+15).
Recommendations:
Aodhan DS08 Custom Wheel – 19×11, +15
#8 Tires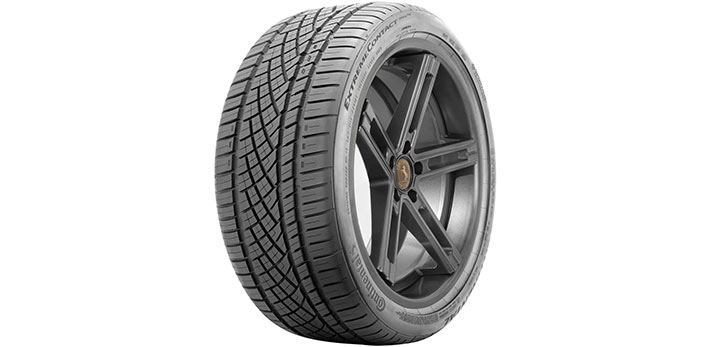 Since we've talked about getting new wheels, why not get some brand new tires too? Obviously, wheels and tires go hand in hand, and if you've got the budget, then you should go look for new tire sets as well.
Aftermarket tires provide more road grip, which is essential if you want to drive something as powerful as the Ford Mustang S550. What's more, new tires can also act as a safety cushion for the next hundred thousand miles of your vehicle's life.
They can give your car a newfound aesthetic appeal, too, just like when you buy a new pair of kicks and wear them for the first time in public.
Recommendations:
Nitto NEO GEN Racing Tire 245/35ZR19
Continental Extreme Contact DWS06 – 255/40ZR18
#9 Big Brake Kits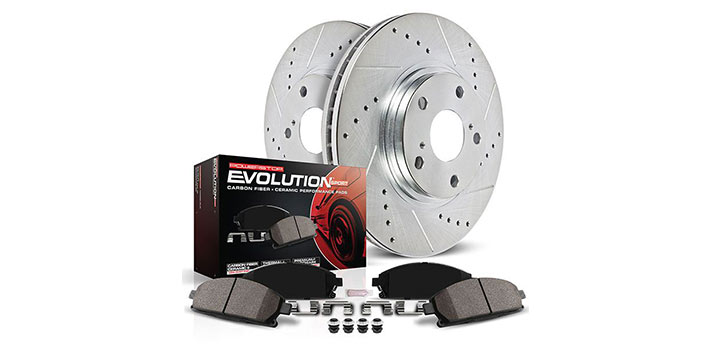 Putting a pony car like the Ford Mustang S550 in a complete halt can be a complete disaster if you've got bald brake pads. Ford certainly did an excellent job in creating those stock brakes, but if you drive like a madman and require more stopping power, then you should opt for big brake kits.
This upgrade can literally be classified as a life-saver because big brake kits are significantly better than OEM brakes. They are grippier; they have larger disc areas – enough to stop a speeding horsepower monster into a complete halt in just seconds.
Once you've experienced how satisfying it is to use big brakes with braided brake cables, you can never go back.
Recommendation:
Power Stop Autospecialty Rear Replacement Brake Kit
Power Stop Track Day Front and Rear Brake Kit
#10 Short Throw Shifters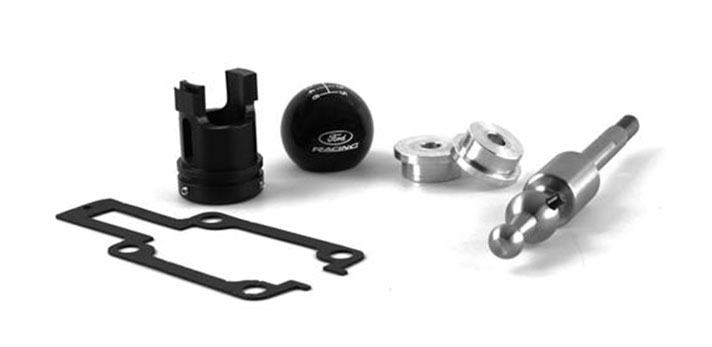 Ford indeed owned up to their previous shortcomings and upgraded some components like very sloppy shifters in their older models of Mustangs. For the S550, they've finally stepped it up and created more considerable shifters to make the drivers more confident when going through their favorite track.
But of course, innovation always offers more room for improvement. Some aftermarket auto part manufacturers offer even more satisfying use shifters. Short throw shifters provide a sense of confidence to adamant drivers when they're to grab any gear in a blink of an eye.
Recommendations:
Steeda Tri-Ax Short Throw Shifter
Ford Racing Short Throw Shifter Kit
Overall, the sixth generation of the Ford Mustang is indeed a great platform for modification. There's a plethora of trims and models to choose from, and each of them offers an excellent framework for any kind of lego-car alteration that you decide to get.
The car has indeed bridged the gap between JDMs and domestics cars, thus creating an opportunity for domestic pony car lovers to have a reliable American-made vehicle that's very fun to drive and modify.