The Chevrolet Camaro was born shortly after the initial success of the Ford Mustang and has been one of the leaders of high performance-low cost cars. Many performance editions of the Camaro have come about over the years; SS, Yenko, Copo, Z28, and a few others.
In 1988 Chevy dropped the Z28 and replaced it with the Camaro IROC Z28. Here are seven good reasons to get your hands on one today.
7. Small Block Chevy
The IROC Z came equipped with either a 305cid or 350cid engine depending on the model. The 305cid only made a measly 210 horsepower or 230 horsepower with the optional G92 performance package.
The 350cid made 245 horsepower, which is still very lacking by today's standards, but very respectable for the time period. The IROC Z is choked up mostly by emissions equipment that kills power output.
Once all the emissions equipment is deleted (illegal), it can make as much as 280 horsepower for the 350cid engine.
Check out: Heres What Makes the Chevy LS So Good
This is probably the best thing about any Chevy muscle car. It comes with one of the most modified engines in the world, the small-block Chevy. Why is this good for you?
You can build it however you want, and on any budget.
Chances are that someone has already done a build in your budget range, and heavily documented it so it's easier for you to make your decision. Even weird things like 350cid rotating assembly inside of a 400cid block have been heavily documented by hundreds of people.
Besides the aftermarket, the small-block Chevy is pretty bullet proof in near stock form. Chevy built it for nearly 50 years, and they ironed out all the little kinks with the small-block a long time ago. Want more power but don't want to stray from the factory reliability?
Stick a set of ported Vortec heads on it and make 350 horsepower on factory Chevy parts.
6. They're Sexy!
Whether you love or hate the styling of the IROC Z, you'll probably agree that it's an interesting design. It represents the Camaros before it but doesn't really represent Camaros after it. It's the weird middle child in the Camaro family.T
he body lines and shape strongly represent the original Camaro, and that's a great thing considering how good the original Camaro looked. However it's not a perfect design, the "4-eyed" head lights aren't that good looking, and the rear wing is a little too small in my opinion.
Also Read: 5 Things That Make the Cavalier Z24 the Ultimate Daily Driver
The IROC Z also represents styling of 1980s cars. Both the Fox Body and the IROC Z came out of the factory with a body kit on them, on the IROC Z it's definitely less noticeable but it's still there.
Is this a bad thing?
No not at all, if you ask me, the body kit fits it very well, and the IROC overall is an excellent looking car overall.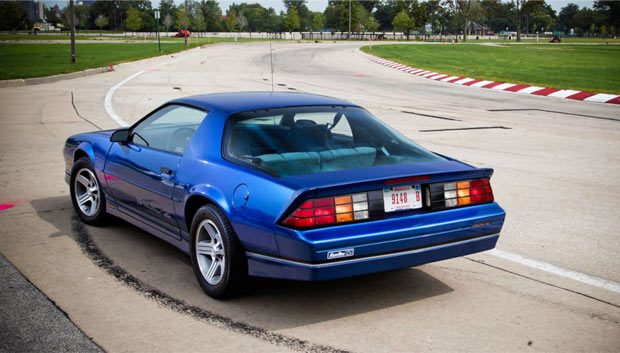 What's kind of weird is how similar the older Fox Body looks to the IROC Z. They both used 4-eyed headlights that were placed in a nearly identical manner, they both use long, horizontal taillights, and they both have obvious fender bulges.
However, the Fox Body is quite a bit more rounded than the IROC, the IROC has a lot of sharp lines that could've been rounded off.
5. IROC Z Aftermarket
Since the IROC Z is based the IROC racing machines of the 80s, the aftermarket backing for them is pretty sizable. Much like Spec E30, when a racing class is based on one specific vehicle, aftermarket parts and support becoming plentiful.
Plus the fact that it's a car that came with a small-block Chevy, which already has an insanely large aftermarket.
Check out: Ford Coyote vs Chevy LS: Which One is Better and Why?
The IROC Z has one of the most modified and popular engines in the world, the small-block Chevy. Although IROC Zs have Chevrolet's somewhat crappy electronic fuel injection system, its still on a small-block Chevy.
Which means that it can easily, and cheaply be hopped up with aftermarket parts.
The options for a small-block are nearly endless; you can build a stroker motor, a race ready motor, or just a beast of a street motor. Building a 350 horsepower small-block is as simple as bolting on better heads, such as Vortec heads, stuffing a bigger camshaft in it, and sticking a 750cfm carb on top of it all.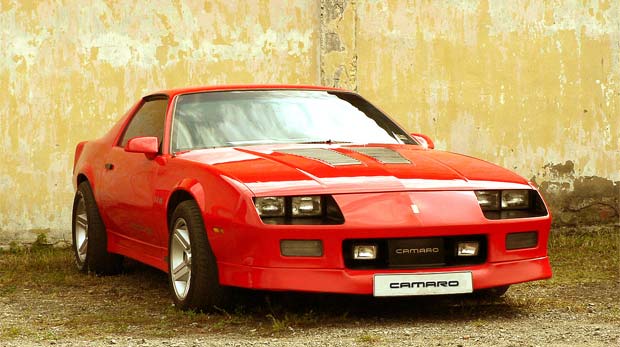 The IROC Z also has a leg up on the Foxbody in terms of factory performance; rear disc brakes, and a pan hard bar are standard for an IROC. The pan hard bar makes the rear end much more predictable and ultimately easier to control at the limit.
Disc brakes in the rear give the IROC Z a pretty good stopping advantage over the Fox. The IROC Z is also 5 lug, which means it has a ton of choices when it comes to after market wheels, especially when compared to the 4-lug Fox Body's.
4. They're Unique
In the late 80s, IROC Z Camaros and Foxbody Mustangs were just around every corner, street racing from stop light to stop light and cruising around. But today in 2016, its almost exciting to see an IROC Z rolling through town.
Why is this? Well, American cars of the 80s and 90s aren't role-models for high quality components. Because of this most of them have fallen into what most would consider an "unrepairable" state, forcing them closer to extinction.
Not only that, but smart collectors are picking these up left and right.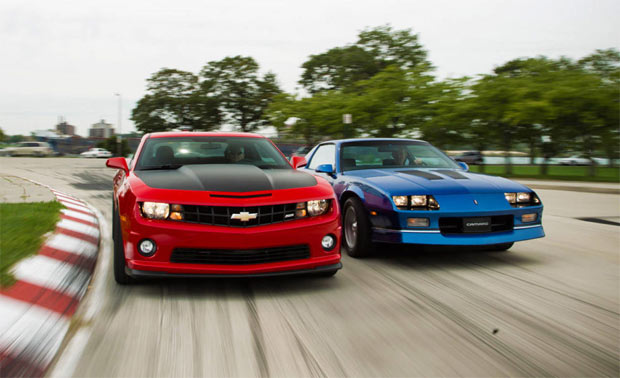 What does this mean to an automotive enthusiast? It means that most Camaro IROC Zs have gotten ridiculously cheap, sometimes ridiculously broken, and rare! They are quickly going up in price, so now is the time to get your hands on one before it's to late.
Even if you hate Camaros, pick one up and take good care of it for ten years and you'll make bank when its time to sell it.
Think about how much a 1969 Camaro can sell for at an auction like Barrett-Jackson, now imagine that Camaro is yours and you just made $100k in profit? That could be you if you buy cars like the IROC Z and hold onto them.
Also Read: 7 Reasons the Fox Body Mustang the Ultimate Muscle Car
As time goes on, the 80s muscle cars are becoming classics, and are rising in popularity with young hot rodders. It seems as though the IROC Z is stuck in the Foxbody Mustangs's shadow, and doesn't have a cult following or aftermarket backing like the Foxbody does.
Most of the time it is an underdog when it comes to stock straight line performance, but what about when the road becomes curvy?
Well, the IROC has a much more advanced suspension system than the Fox Body, and also has a much better braking system as I mentioned before. Although is has a few hundred pounds more weight to lug around, the IROC Z is a better handling platform than the Fox Body.
3. Underdog
It's not that big of a secret that the IROC Z was pretty lacking in power, same goes for the Foxbody Mustang. Emissions regulations basically killed American cars of this era.
The Mustang and the IROC Z made nearly identical power and torque, but the Camaro was a significant amount heavier.
Good Read: 7 Weird Things You Never Knew About the Ford Mustang
Stock vs. stock the IROC Z is definitely an underdog, but i'd argue that the small-block Chevy has a better aftermarket, cheaper aftermarket, and is better at making power than the small-block Ford.
It's not that the small-block Chevy is a better motor, it just generally has more cubic inches than a small-block Ford. The IROC Z, depending on your model will have up to .7 liters of a bigger engine than a Fox Body Mustang, making the potential to make more power much greater.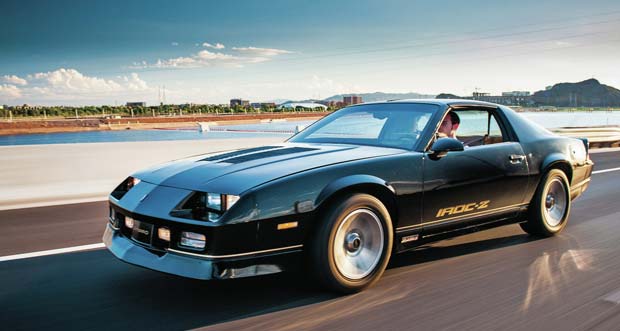 Since the Foxbody had such a weight advantage, it ultimately was the faster of the two. Especially when it came to streetlight drag racing. But who doesn't love an underdog that never gives up?
If you're good with your hands you can pretty easily turn an IROC Z28 into a Mustang killing machine.
2. Chevy LS Power!
Like I mentioned before, muscle cars of the 80s were majorly lacking power. The cut in horsepower is mostly due to much stricter emissions. Muscle cars before the 80's had as much as 450 horsepower out of the factory.
Out of the factory the IROC Z put out anywhere from 145 to 230 horsepower depending on the year and engine.
You can just build the small-block that the IROC Z came with, but what if you want a modern engine? This is where the engine swap comes in.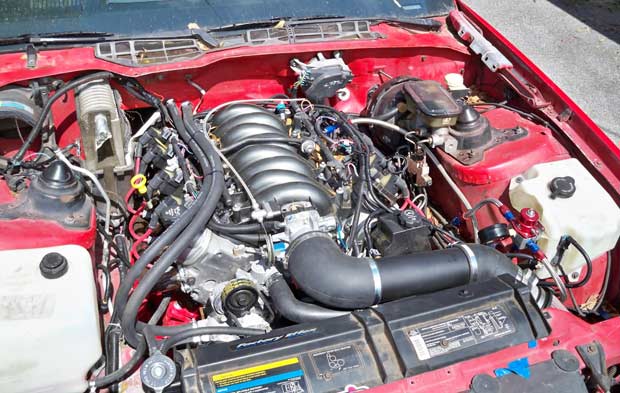 Ditching the weak engine in favor of a Chevy LS is something I would recommend to almost every IROC Z owner. There are a bunch of companies making swap kits, making it a nearly bolt-in process.
You can easily go from a measly 230 horsepower to 350+ easily, and also gain a lot of reliability and drivability in the process.
Even if you are one of those weird people who prefers carburetors over fuel injection. You could still carb swap an LS and be making way more power than a 350 and especially a 305.
Also Read: 6 Reasons why Chevy LS Engines are Awesome
Even a junkyard 5.3 LS out of a Tahoe with a few modifications will easily make 420whp+, something thats not easily said about the small-block that comes in the IROC Z from the factory.
If you really don't like modern engines or swapping engines in general, than a standard 305/350 build is always an option, but will likely never achieve the reliability, power output, and drivability that LS swapped IROC Zs have.
1. Camaro IROC Z28 History
IROC stands for International Race Of Champions, which was a racing series that takes top notch drivers from multiple racing series, and puts them all in identical cars, making it a race of pure skill.
From 1975 to 1990 the Chevrolet Camaro was the official car for the IROC racing series. That means both the 2nd gen Camaro, and the 3rd gen Camaro are IROC cars. But Chevy of course never made the IROC Z when the 2nd generation Camaro was around.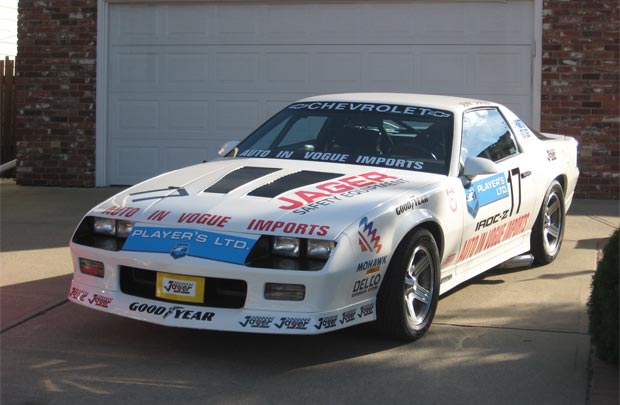 In 1980, IROC racing ended, it wasn't brought back until 1984. From 1984 to 1989, IROC chose the "newly" designed Camaro Z/28 as the official race car of the series. Chevrolet decided the celebrate the rebirth of the IROC series by making a commemorative Camaro model inspired by the IROC race cars.
This is how the Chevy Camaro IROC Z/28 was born. I mean how cool is that, IROC Z owners get to brag that their car is based of off a race car.
Like I said before, having a racing heritage does wonders for the aftermarket of said car. IROC Zs have also been an unofficial standard for Auto Cross racing, and really are excellent handling cars.
Many instructional videos of Autocross included the IROC Z, as it was a good standard to teach on. Plus its just cool to know you're driving nearly the same car as top level racers were in the 80's.
Is The IROC Z For You?
Ask yourself, have you ever wanted to go do donuts just for the fun of it? Have you ever wanted to go street racing just for the thrill? Have you ever been jealous of that one guy in your neighborhood with a classic car?
If you answered yes to any of those questions, you should look into getting an IROC Z.
As time goes on the Camaro IROC Z28 gets rarer and rarer due to poor maintenance, and they don't have a large following like its main competitor the Foxbody Mustang, making it the "hipster" choice.
The IROC Z also has a pretty cool racing heritage, and the ability to swap in an LS motor, making it a really fast, and sort-of race bred car! Get your hands on one today before they're all gone.