A 2,500 horsepower Camaro SS, built by Late Model Racecraft (LMR), set the world record at 244 mph for the worlds fastest standing mile Camaro. But during one of their runs the blew a tire right as they crosses the finish line at 244mph.
Sending the car sideways, luckily the driver Josh Ledford was able to keep the car under control and straighten it out.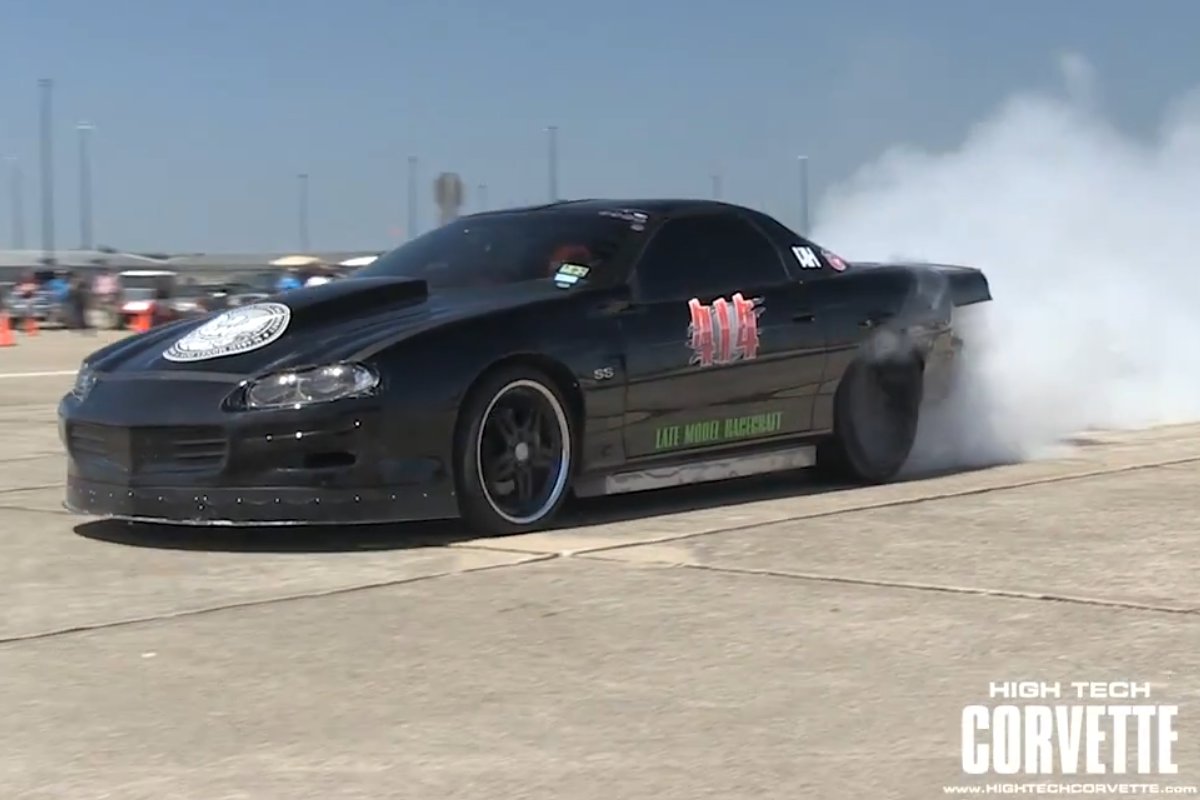 The day before this run the car caught on fire at 243mph and at the last Texas Mile event the car had both rear tires go flat at 220mph.