You're interested in purchasing a 3-series BMW, but you don't know which one to buy. Maybe you're just interested in learning more about them but don't actually want to own one.
Either way, the 3-series is a great little car, especially if you buy it from the right owner. The all new F30 3-series is incredibly good looking and is better than any other 3-series before it.
Due to financial reasons, the F30 is somewhat of a bad idea for most of us. Many of us will begin to look at the E90 generation 3-series because of its much lower price.
You could go older than that, the E46 and E36 are great little cars, but most of us want something a little newer. Your main options are the E90 and the F30, so let's dive in and compare BMW E90 vs F30.
E90
Much like the E46 before it, the E90 had some pretty big shoes to fill in. Once again BMW delivered a killer product, but he market changed. The demand for more luxury features and less sporty features had increased. BMW met this demand by making the E90 larger, and more luxurious than any 3-series before it.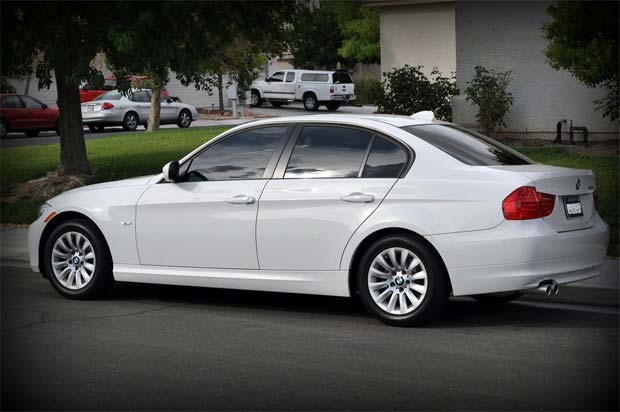 BMW actually did so well with the E90 that it was the best selling luxury car from 2006 to 2010 in the US and Canada. The E90 was available in a coupe, sedan, and convertible. They all have different "chassis codes", so the platform is commonly referred to as the E9X chassis.
This generation 3-series was the first to receive a V8 in the M3 model. All models before it had BMW's famous inline-6 engine.
More E90 information on Wikipedia
F30
Once again BMW had big shoes to fill in. The E90 was the best selling luxury car in the US for 4+ years in a row. BMW unveiled the F30 in 2012, and released it in late 2012. Once again there was a demand for more luxury features, and a larger car. BMW delivered, making the F30 the fastest, and most luxurious 3-series to ever come out.
BMW brought back the inline-6 in the F30's M3 model. But it was very different than any other M3 engine, including the E90's V8. This time BMW strapped a pair of turbos to the M3's inline-6. Many journalists initially complained that it will take away from the true M3 experience, but after driving it they retracted their statements.
More F30 information on Wikipedia
E90 vs F30: Which One is Prettier?
Before I start this portion of the article, I want you to know that part of this is subjective. You might completely disagree with what I say and that's completely fine.
The E90 was bigger than any other 3-series before it. This was done to meet the market desire, which was to increase luxury. The F30 is slightly larger in every single dimension than the E90. They are both relatively small sedans, especially when compared to other sedans in the US market.

RELATED: BMW E46 vs E90: Which One is Actually Better?
The E90 was also one of the prettiest 3-series to ever come out, but it felt like it wasn't true BMW. The E90 looks like its missing some of that BMW sharpness. Luckily BMW brought back this "sharpness" with the F30.
The F30 is also more aggressive front and rear. It just looks more pissed off than the E90.Overall they are both very pretty sedans, but the F30 takes the crown when it comes to the looks.
E90 vs F30: Reliability/Strength
As time goes on it seems like BMWs are getting less and less reliable. The E30 and E36 were built like tanks. The E90 brought forth a bunch of electronic issues. This is because the E90 was much more complex than any 3-series before it.
The electronic issues were sort out with the F30, but there are still issues. The "N" series engine is said to have problems in the E90 model, which was mostly sorted out for the F30 model.
RELATED: BMW E30 vs E36: Which One is Better and Why?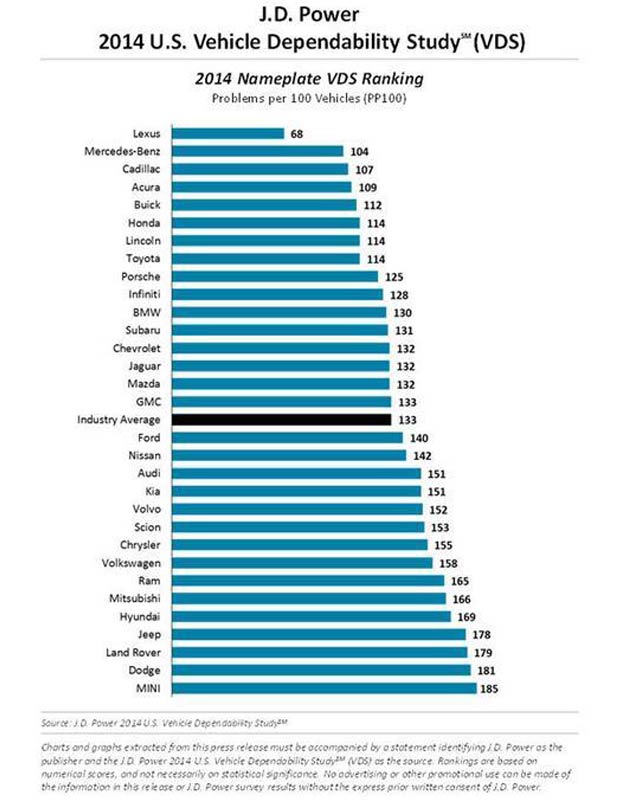 Many of the smaller E90 model's "N" series engines were replaced by more efficient 4-cylinder in the F30. This helped increased reliability for the lower model F30s. Over all the BMW brand is actually much more reliable than most people realize. They're expensive to fix though.
E90 vs F30: Luxury
As time has gone on, BMWs have become more and more luxurious. The average consumer wants more luxury features per dollar than ever. The era of the sports car has died down a huge amount.
Like I said before, the E90 was the best selling luxury car in the US from 2006 to 2010. It was way more luxurious than any 3-series before it. Consumers still wanted more luxury features, so BMW delivered with the F30.
RELATED: BMW E36 vs E46: Which One is Actually Better?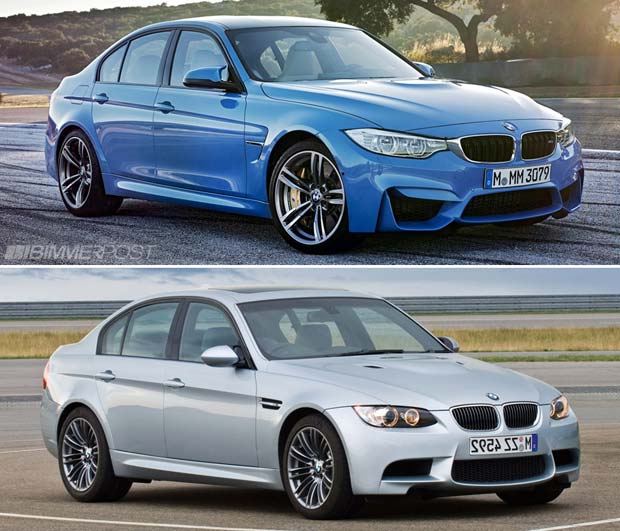 The F30 is without a doubt way more luxurious than any other 3-series. It rides better and quieter. It also has a better sound system, a nicer interior, and more ridiculous features.
This really shouldn't surprise you to much that the F30 is more luxurious than the E90. I won't go into detail about features, but both have a plethora of features that you probably won't even use.
E90 vs F30: Price
If you've read our E36 vs E46 article, then you know that BMW prices can vary a huge amount. Especially if the vehicle is modified for track use such as Spec E36. From what i've found in my local market (Phoenix, AZ), E90 prices range from $8k all the way up to $20k for a 335i.
If the lower models are what you're interested in than don't be worried they range from $7k to $10k.
RELATED: 335i vs M3: Is The M3 Really Worth The Money?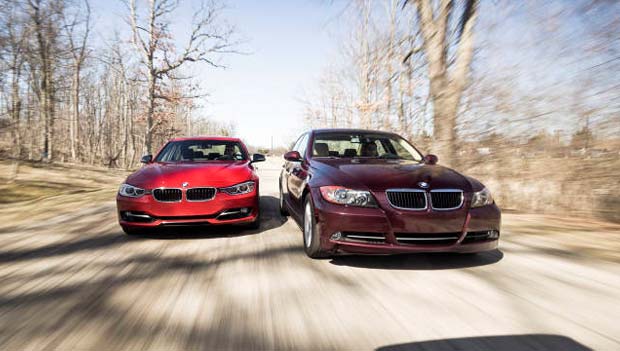 Used prices for the F30 seem to be around $15k to $35k. Since its a fairly new vehicle it's still in its major devaluation stage. This causes used prices to be very unpredictable. Brand new you can get a 328i F30 from about $40k.
A 340i can be had from around $50k. The F30 is rather obviously way more expensive than the E90.
E90 vs F30: M3
Like I mentioned earlier, the E90 and the F30 are both very different from the normal M3. One has a V8 and the other has twin turbos. But the M3 is much more than just its engine. M3s are supposed to be track ready machines that can out perform anything else in their segment.
For a long time the M3 has been the golden standard for sports cars. If you're interested in more M3 content check out our 335i vs M3 article.
Let's look at the E90 M3's performance numbers:
Horsepower: 414 horsepower @ 8,300 rpm
Torque: 295 lb-ft @ 3,900 rpm
0 to 60: 4.5 seconds
60 to 0: 110 feet
1/4 mile: 12.4 seconds @ 114 mph
Curb weight: 3,629 lbs
As you might be able to tell from these numbers, the M3 is a very fast car. The one drawback of the E90 M3 is lack of torque down low in the rev range. This is the opposite of most V8s, which produce tons of torque.
The torque is all in the engine tuning (camshaft, intake runner length, stroke, ignition timing, etc).
Let's look at the F30 (F80 technically) M3's performance numbers:
Horsepower: 425 horsepower @ 7,300 rpm
Torque: 406 lb-ft @ 5,500 rpm
0 to 60: 4 seconds
60 to 0: 99 feet
1/4 mile: 12.0 seconds @ 119.3 mph
Curb weight: 3,351 lbs
RELATED: Is Mercedes Benz Still Beating BMW?
The first number you see might surprise you. Both these M3s have around 420 horsepower. The real story is the torque. The F80 M3 puts down 110 lb-ft more than the E90.
That makes the F80 way faster off of the line, which ultimately gives it a way better 0-60 and 1/4 time. The F80 is also 300 lbs lighter than the E90, which is pretty impressive considering it's physically larger and more luxurious.
Source: fastestlaps.com
Which One is Better?
The F30 is more comfortable, more luxurious, more reliable and faster than the E90. But due to financial reasons most of us will have have to settle with the E90. If money wasn't an object than the F30 would be the obvious winner.
Even when money is an object the F30 is still the winner. Let me know which one you think is better in the comments below!