Jeep was one of the first great military vehicles used in America. Jeep has transformed from a military vehicle to your everyday 4×4. But, what about the later military vehicles that also turned into civilian vehicles? Well, that's where the Hummer comes.
Hummer and Jeep have both been used in the US military, as well civilian vehicles. They're both some of the most praised 4×4's in the world. But, which one is actually better? Before we compare Hummer vs Jeep, let's take a quick look at the history of both.
Hummer
Remember way back when Arnold Schwarzenegger got his hands on a military vehicle? Those were odd times, American was at war, and some famous actor/former body builder wanted one of the vehicles used in war.S
o he got a street legal one built for him. After he got that one built for him it was all down hill. Other famous people began wanting one too, and then average Joe's wanted them as well. That's where the whole Hummer brand starts.
Jeep
The Jeep Wrangler is hands down, the most known 4×4 in the world. Most people think its also the best 4×4 in the world, but we discovered that's not exactly the case in our Wrangler vs Cherokee comparison. None the less, the Jeep brand is forever engraved into the off-road lifestyle. I personally have a Jeep XJ Cherokee and love it to death.
Hummer vs Jeep: Military Usage
Interestingly enough, it seems as though many people don't even realize that Jeep was once a military vehicle. Well, not Jeep exactly, but Willys. Either way, over the years of talking to people about Jeeps (because that's all I talk about), I've talked to quite a few who were surprised to find out that it was once a military vehicle.
Funny how decades of advertising can completely fail to inform people about something as simple as military usage.
RELATED: Hummer H2 vs H3: Which One is Actually Better?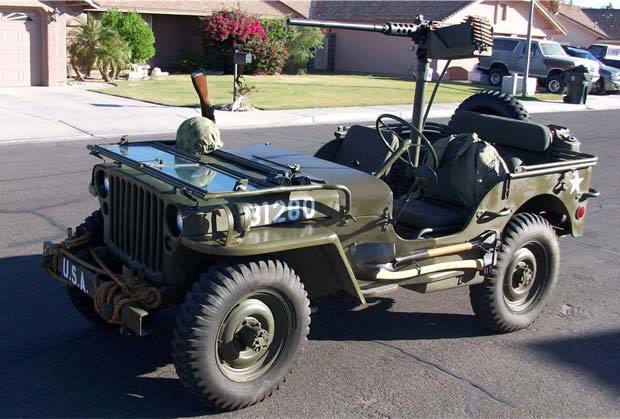 On the other hand of this debate, is the Hummer. I'm pretty sure nearly everybody knows that the original Hummer, or H1, was based on the military Humvee. It was a more comfortable, less armored version of one of the most popular and successful military vehicles of all time.
Things like a radio and air conditioning are what helped transform the military Humvee into the civilian Hummer.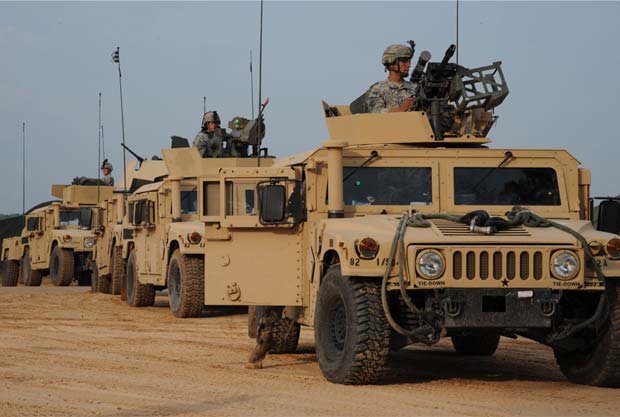 RELATED: Jeep Wrangler vs Cherokee: Which Jeep is Actually Better?
Both Hummer and Jeep share something in common. They were both used for a variety of things in the military. From transportation to mobile radio. The Hummer and the Jeep were also key factors in determining who won the wars that these vehicles were in.
Hummer vs Jeep: Suspension
Depending on which Hummer you're talking about, the suspension could either be fully independent or just front independent. The original Hummer, and the military Humvee both came with a unique suspension system.
Most heavy duty vehicles at the time were solid axle rear, and possibly solid axle front. The Hummer was completely opposite of this, it was independent front and rear. This fully independent suspension design gave it more ground clearance than any other production 4×4 ever.
To this day I'm pretty sure it still holds that record.
RELATED: Jeep vs Toyota: Which One is Actually Better?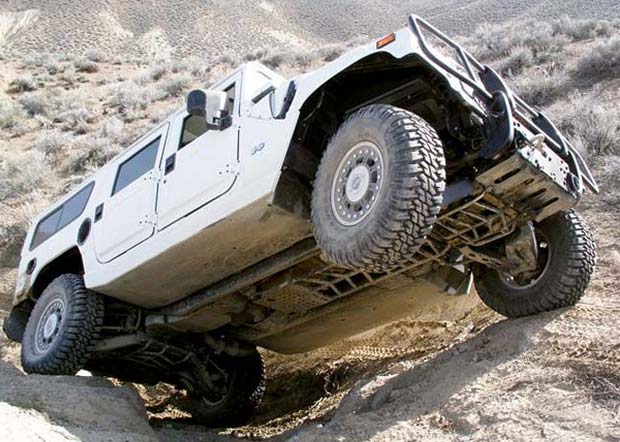 The Jeep, on the other hand, has been solid axle front, and solid axle rear from the beginning. Yes, I know that most Jeep models are now fully independent, but the Wrangler is still solid axle front and rear.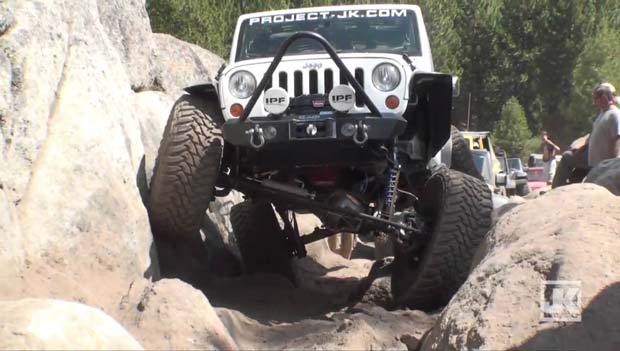 RELATED: Toyota Tacoma vs 4Runner: Which One is Better?
Like I said before, the independent suspension design on the Hummer gives it incredible ground clearance. Unfortunately, the fully independent design severely limits articulation. The solid axle suspension design on the Jeep has tons of articulation but at the cost of limited ground clearance. Its a pick and choose situation.
Hummer vs Jeep: Power Plant
This is where it can get a little confusing because, throughout the years of a vehicle, it typically changes its power plant. This is the case with both the Hummer and Jeep.
Jeep engines range from inline-4 to inline 6, to V8. The most current Wrangler is equipped with a V6, and the next generation Wrangler is rumored to have a turbo 4 banger. The most notable, and well-known Jeep engine is the 4.0L.
Time and time again the 4.0L is said to be one of the single most reliable production engines ever. I can tell you first hand, the 4.0L is ridiculously strong. It's basically a tractor motor, so no matter what you put it through, it'll just keep chugging along.
RELATED: Dana 44 vs Dana 60: What's The Difference?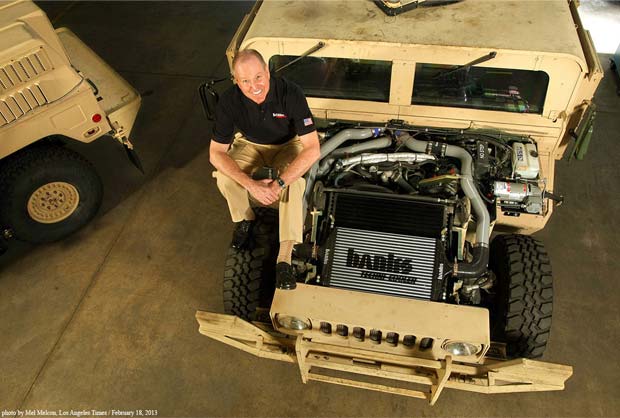 Just like the Jeep, Hummer's have come with a variety of engines. The military Humvee came with a diesel engine. The civilian Hummer could be had with a diesel or a gas engine. But, it seems like most of them ended up as a diesel.
The H2 came with a 6.0L gas V8 LS-based truck engine from GM. The H3 came with an inline-5, and an optional V8 from 2008-2010, also from GM.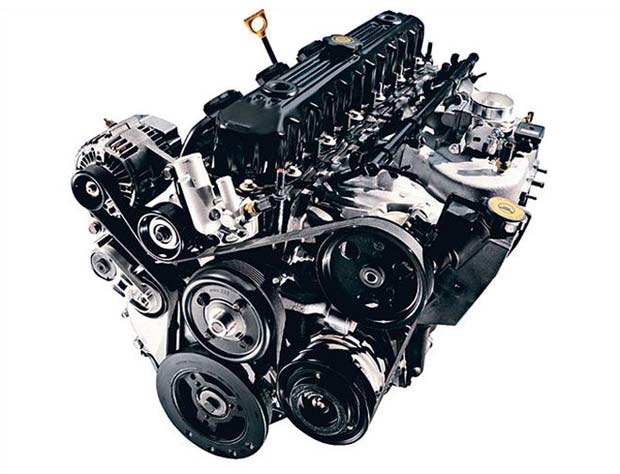 To put this in simpler terms, most Hummers have either a diesel or a gas V8. Jeeps, on the other hand, come with relatively small gas engines, from an inline-4 to a V8.
Hummer vs Jeep: Off Road
This is probably the most important, and discussed part of this entire debate. After all, these are both off-road oriented vehicles, so it would make sense to compare them based on their off-road performance. Here's the main flaw of most comparisons.
In the land of the internet, where everything is more extreme than it needs to be, people compare these off of their rock-crawling performance. But the harsh reality is that most people who buy these vehicles just go out on simple trails.
RELATED: Jeep vs Land Rover: Which One is Better and Why?
Like I mentioned before, the Hummer has fully independent suspension. That fully independent suspension gives exceptionally good ground clearance. This allows you drive straight over big rocks. But what happens when you can't drive straight over an obstacle?
You'll probably need articulation to climb on top of it. Since the Hummer's articulation is severely limited, this can occasionally create a problem.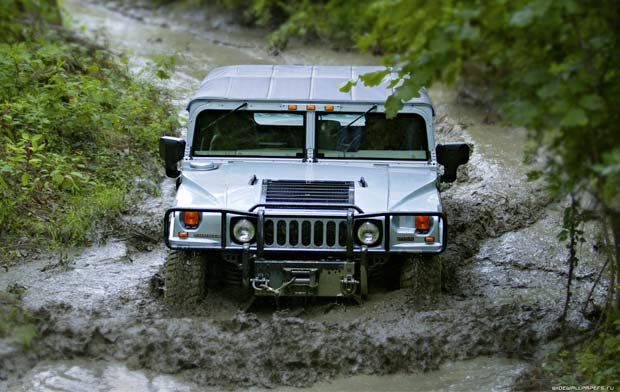 The Jeep, on the other hand, is somewhat opposite of the Hummer. Its solid axles make it have relatively low ground clearance. This means that instead of driving directly over a rock, you might have to drive on top of it. This is completely okay since the solid axle suspension design gives it excellent articulation.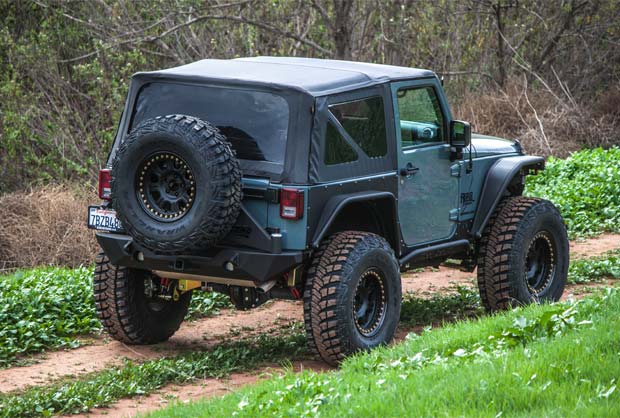 Since the Hummer is based on a modern military vehicle, it is pretty heavy. Its track is as wide as tank tracks, and its overall a pretty large vehicle. Its weight and sheer size can also hold it back from getting over certain obstacles.
The Jeep, on the other hand, is relatively small and lightweight, which gives it an upper hand when confronted with certain obstacles.
RELATED: Ford F250 vs F350: What's The Real Difference?
Like I said, the harsh reality of this off-road debate is that most people don't go all that hard. Most people just want to drive around some pretty simple trails. If that's all you want to do than the Hummer will work just fine.
But, if you want to go places where light to medium rock crawling is involved, than you'll need the extra articulation of a Jeep.
Humer vs Jeep: Which One is Better?
When deciding which one of these is better, it really comes down to what you're doing with it. If you need something ridiculously heavy duty, then the Hummer will suit you better with its big V8, and strong components. The Jeep is much smaller, and more nimble, making it better at hard off-roading.
For me, a Jeep is a better choice, simply because I personally don't have a need for anything as heavy duty as a Hummer. Which one do you think is better? Let me know down in the comments!