We've all had that fantasy before: cruising around the streets in a right-hand drive import, with everyone around breaking their necks to get a second look at what they just say. Unfortunately getting an import car is time-consuming and costly.
There are also some things you need to know before importing a car to the US.
Before you go off and attempt to purchase an import understand your local laws first. Every state has different laws, and that can make or break your import dreams.
25 Years and Younger
There are a few ways to legally import a car that's under 25 years old. In a nutshell, all vehicles under 25 years old MUST meet DOT and EPA standards for that specific year that the vehicle was made in.
This creates a big problem, since vehicles outside the US obviously may not meet US standards.
It's not even that other countries may have better safety standards or regulations. It's just that each country has different ideas of what makes a car safe or not.
Method 1 (US Spec)
If the vehicle you are trying to import originally met US Department of Transportation and EPA standards when it was manufactured then the vehicle can be imported without any import restrictions. These kinds of vehicles are almost always are already sold in the US.
These vehicles have pretty much no added value from being imported since they are already US spec. Vehicles such as the Corvette, and various USDM cars, as well as European exotics, and many others.
Method 2 (Non-US Spec)
Modifying the vehicle you are trying to import to meet DOT and EPA standards, (Non-US spec) this is usually a very long and costly ordeal.
Things like bumper supports, headlights, and door structures must be modified to meet US standards. It's generally between $10k and $20k to bring a vehicle up to US spec.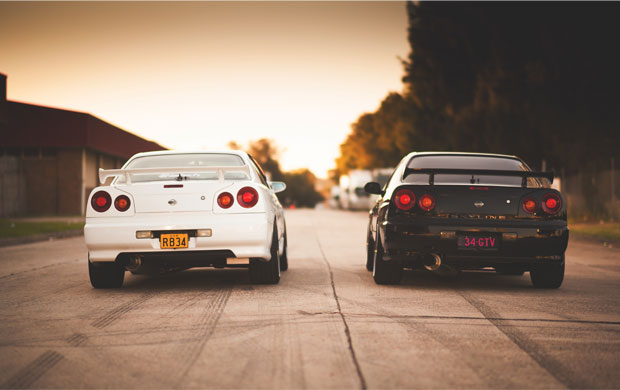 Not only must a massive amount of things be modified to be compliant with US standards, all the work must be done by a DOT-registered importer before the vehicle is even imported! To my knowledge, this still does not guarantee it'll be imported.
This is because passing emissions can be very complex for a non-OBDII imported car.
Method 3 (Show car)
There is a secret method that is nearly impossible to do but has been done by others. The DOT has a "show and/or display" exemption, but this limits driving to 2,500 miles per year, and you have to apply and be approved far before the importing process even begins.
To have a vehicle accepted as a "show" vehicle, it basically needs to be previously owned by someone famous, have a historical significance, technological significance, or be worth a huge amount of money. Not only that but its next to impossible to have a vehicle accepted as a "show" car.
Did you know:
The Nissan Skyline R34 once was given approval for mass importation through one specific importer, until the DOT questioned if it actually met safety requirements, and then no longer allowed importation of the R34 Skyline.
25 Years and Older
In the US, cars that are 25 years old are considered classics and may be exempt from safety and emissions standards if the owner wishes to apply for classic vehicle registration. This law applies to imported cars as well.
However, not all states are the same. Arizona, for example, will require that you have classic car insurance to be exempt from emissions testing.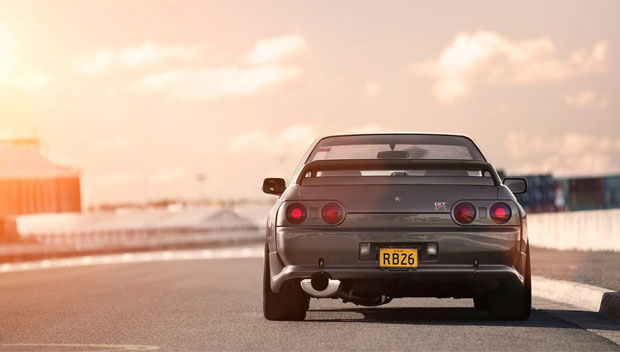 What this means, is that if the car you are interested in importing is over 25 years old, it may be exempt from all safety and emissions regulations. For example, if you wanted to import a 1990 R32 skyline, it's exempt from the regulations that didn't allow it to be sold in the US!
This not only makes it loads easier to import, it also makes it way cheaper.
As long as the car isn't a pile of garbage, and is deemed roadworthy, then it can legally be titled, registered, and insured in the US.
Buying Already Imported Cars
If you truly want a Japanese car that is imported to the US, then buy one that's already here! I didn't really realize how many cars are already imported to the US and are for sale.
For example, I just went on Craigslist for Phoenix, Arizona and found four R32 GTRs for sale. Four of one of the coolest imports available, right here in my city.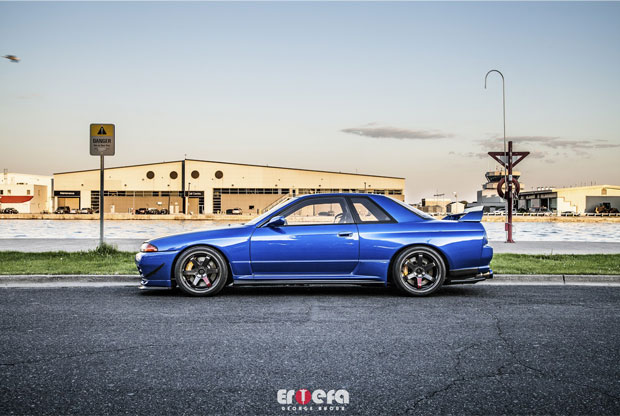 Seriously, if the car you want to import is 25 years or older, just check Craigslist. Of course, if you live in a smaller city, you may have to resort to eBay to find national listings. Either way, if you can buy locally then you'll save yourself from headaches, and you'll probably save some money in the process.
Summary
Unfortunately for import lovers, legally importing a car to the US is a real pain. There are many things that can stop you dead in your tracks from importing a car here that I didn't cover.
I would recommend an importer such as Japan-Partner. They are simply reputable and very helpful with the entire importing process. I plan on one day importing an R32 GTR through Japan-Partner or some other reputable importer.
Before you purchase anything to be imported here, speak with the importer and make sure 100% that your car will be legal in the states.
I wouldn't ever import a car under 25 years old simply because it costs a lot of money and you have to jump through a lot of hoops to get it legal.