If you're just getting into off-roading then chances are you've heard something about the Jeep vs Land Rover debate. Both are designed with off-roading in mind, and both are exceptionally good at it
One is built in America, the other is built in the UK, but which is actually better? Well, there's a lot of different aspects to cover, as well as different generations of the Jeep vs Land Rover debate. So, let's dive in, and compare Jeep vs Land Rover.
Jeep vs Land Rover: Interior
Assuming you don't live under a rock then you should know that the Land Rover brand is known for its luxury. When you think of high-end vehicles, most people will think of a Range Rover, and that's exactly what I'm talking about.
The luxury of a Range Rover transfers over into other Land Rover models. For this example, let's look at the Discovery II.
Discovery II Interior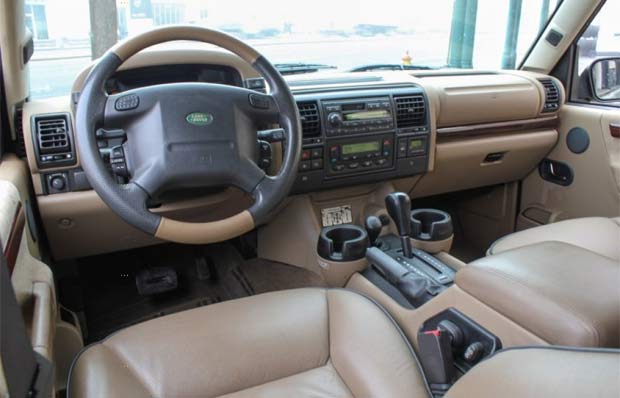 The Land Rover Discovery II was an impressive new version of the loved Discovery. With this new model, Land Rover upgraded nearly everything, including the interior. All Discovery II's came standard with dual power sunroofs, power windows, power locks, power mirrors, power seats, heated seats, Home-Link system, all leather everything, dual-zone climate control, and more.
So, as you can see from that quick list of features, Land Rover's are really luxurious. Even by modern standards, the Discovery II is a really nice vehicle.
RELATED: Is The Discovery II The Last Real Land Rover?
Jeep's, on the other hand, are a little lacking in the luxury department. For this comparison, let's look at the XJ Cherokee. The XJ came standard with cloth interior, manual windows, manual locks, manual seats, a standard climate control system, and nothing else fancy.
Yes, you could get higher up XJ models like the Laredo, which came with power everything, leather seats, and an upgraded sound system. But, standard vs standard, Land Rover blows Jeep out of the water.
XJ Cherokee Interior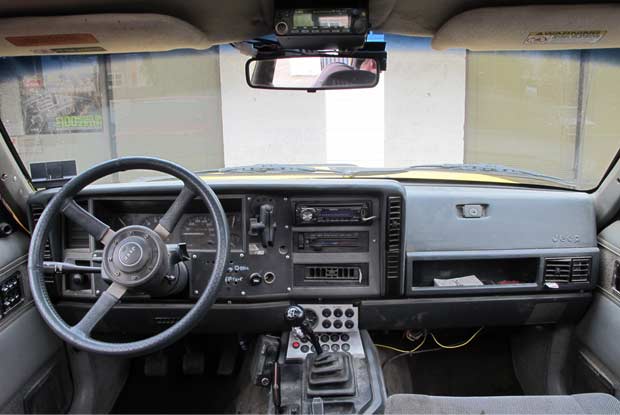 Newer models, on the other hand, are much nicer for both Land Rover and Jeep, but Land Rover's still have much nicer interior's in 2016. At this point, Land Rover has become a standard for luxury vehicles.
Jeep vs Land Rover: Reliability
Okay, so when it comes to reliability, what do you think would be more reliable? If you said to yourself "Land Rover's and Range Rover's are super unreliable, so of course the Jeep must be the more reliable one!", then you wouldn't be alone.
I too thought that since Jeep was American made, it would be way more reliable than anything European, but man was I wrong. Don't believe me? Here's reliability articles for both Jeep and Land Rover.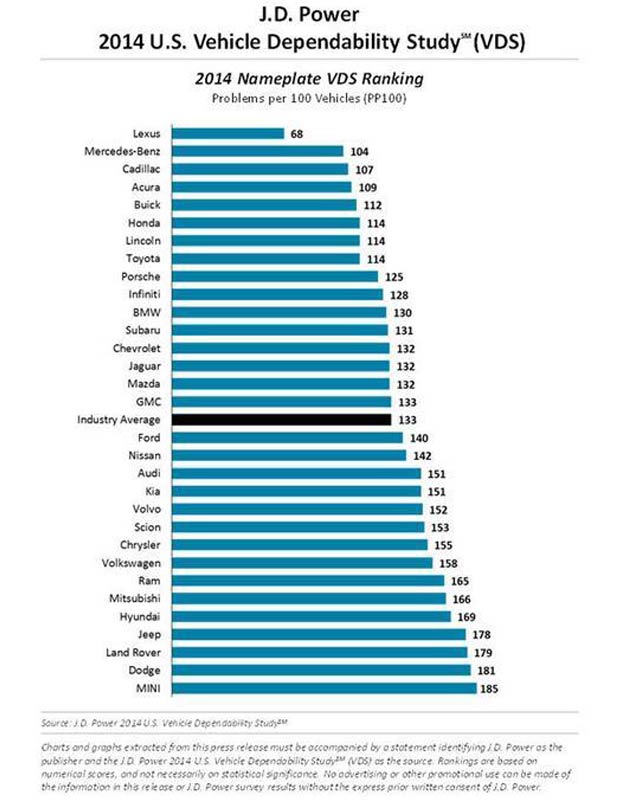 Unfortunately, the numbers don't lie. As a big Jeep fan, it pains me to see this chart. This chart is a list of reported problems/repairs per 100 vehicles. The vehicles are all 2014 models. As you can see, Jeep and Land Rover, are nearly tied. Quite honestly, they're both absolutely terrible when it comes to reliability.
Jeep 4.0L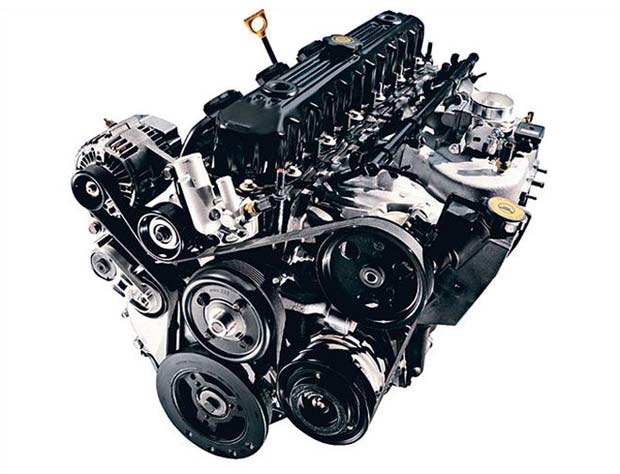 What about the good ole' 4.0L Jeep engine? Yes, the 4.0L Jeep engine is one of the most reliable production engines ever, but the 4.0L Land Rover engine is also pretty good. While both have their Achilles heel, they're both incredible durable engines.
Jeep vs Land Rover: Off-Road
These are both off-road oriented vehicles, so it would make sense to compare how they do off-road. As much as I would love to give you a good off-road comparison, it's not that easy. "Why?" you might ask, its because off-roading is just more than ground clearance.
Its articulation, wheel base, approach and departure angles, chassis strength, axles, and most importantly, the driver. I've seen Mazda 3's go where some Jeep's couldn't because the driver knew what he was doing.
RELATED: Jeep vs Toyota: Which One is Actually Better?
Before I tell you which is better off-road and why to let me tell you this. I am a big Jeep fan, and the other writer (Kristoffer) for this website is a big Land Rover fan. We've both taken our vehicles off-road tons of times, so I have a lot of real world experience with both of these vehicles.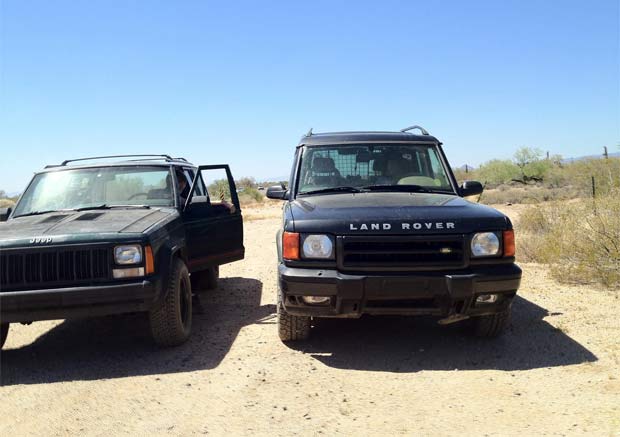 One big difference between the Discovery II and the XJ Cherokee is how the 4WD system works. In the Land Rover, its actually AWD, which means that there is a differential in the transfer case. The Jeep, on the other hand, is 4WD, because when 4WD is engaged power is locked 50/50 between the front and rear axle.
Why does this matter? Because it greatly changes the characteristics of how it handles off-road. See, the Land Rover is always in AWD, which means if you're going down the road, and hit a sudden patch of ice you'll be fine, but the Jeep has to be in 2WD on the road, which can cause that same patch of ice to send you flying off of the road.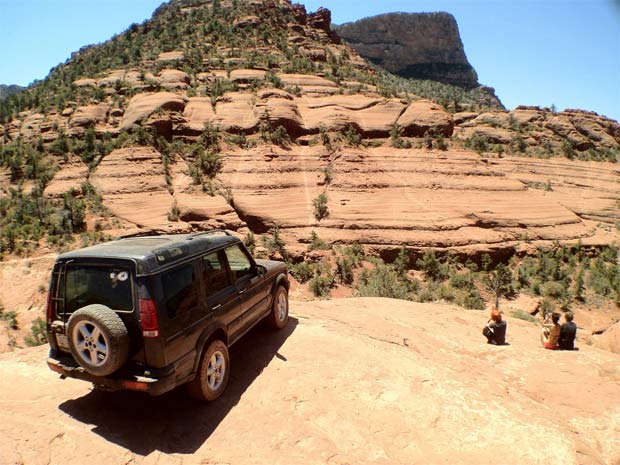 RELATED: Land Rover vs Range Rover: What's the Difference?
Another big difference between these two is the traction management. While some Jeep XJ's came with a rear LSD, most didn't. If you know how open differentials work then you know they're not that great for off-roading. The Land Rover also came with open differentials.
The difference here is that Land Rover's come with a pretty advanced 4-wheel traction control system, whilst Jeep's don't. This traction control system is basically the equivalent of having lockers front and rear.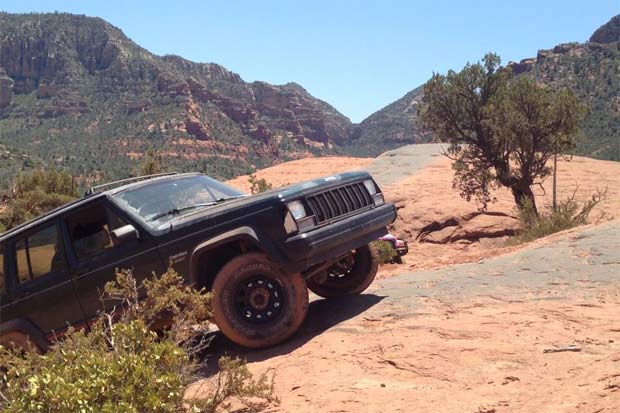 There is so much more I could go into regarding the off-road performance of these two but it would take all day long. Bottom line, my Jeep(s) have gone places that Kristoffer's Land Rover couldn't, and his Land Rover has gone places my Jeep(s) couldn't.
We've both gotten stuck countless amounts of times over the years.
Jeep vs Land Rover: Old
Thus far we've focused on mainly the older Jeeps and the older Land Rover's. The Discovery II has a way nicer interior, and overall is a way nicer vehicle to drive every single day. The XJ Cherokee is more reliable than the Discovery II, but not by much.
When it comes to off-roading its more about the driver than the vehicle, and both Jeep's and Land Rover's are incredibly capable off-road machines. So when comparing older Jeep's vs older Land Rover's, you'll find that quite honestly, the Land Rover's are nicer to drive every single day.
But the Jeep's might be a better choice for reliability. It honestly comes down to personal preference.
I've owned both and I can tell you right now that I would rather drive a Land Rover Discovery II every single day, and rather have a Jeep XJ Cherokee for an off-road rig.
Jeep vs Land Rover: New
If you're not a car/truck enthusiast, and just want to know which one is the better option for you, then this is the part you've been waiting for. When it comes to newer Jeep's vs Land Rover's things like off-road ability aren't that important. Why is this? Because over time Land Rover has become less about off-roading and more about luxury.
One big difference with both Jeep and Land Rover is that now in 2016 they all comes with fully independent suspension, other than the Wrangler.
The solid axle suspension design is quite ancient and can only handle so well on the road. The independent suspension might be loads better on the road, but it's not so good off-road. Both now come with pretty advanced traction management systems, as well as a ton of other driver assists.
RELATED: 8 Reasons to Buy a Land Rover Discovery II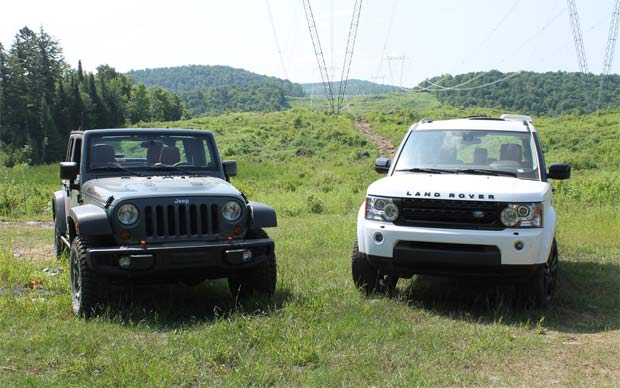 One thing that hasn't changed is the interior comparison. While new Jeeps are much nicer than old Jeeps, they still don't compare to Land Rover's. Like I mentioned earlier, the Land Rover brand has become the pinnacle of luxury suvs and luxury vehicles in general for that matter.
In all reality, modern Land Rover's are way better than modern Jeeps. But, as a die-hard Jeep person, I would still rather have a new Wrangler than a new Land Rover.
Jeep vs Land Rover: Summary
So, when it comes to the Jeep vs Land Rover debate, the winner really depends on the age. Older Jeep's aren't that nice to drive on the road but are slightly better than Land Rover's off-road. Older Land Rover's are arguably better than Jeep's off-road and are way nicer to drive on the street daily.
Newer Jeeps and newer Land Rover's are both much nicer than their older models, but the Land Rover brand has gone in a different direction. Newer Jeep's are unquestionably better off-road but are still lacking when it comes to interior comfort, especially when compared to the Land Rover.
So basically it boils down to this. If you drive off-road a lot, get a Jeep. If you drive on the road and off-road a lot, get a Land Rover. Or just pick your personal preference. I prefer Jeep's, but that's just me.