In 1985, a bond trader named Warren Mosler started a company called Consulier Industries. Consulier Industries introduced a lightweight, mid-engined car named "Consulier GTP".
The main idea behind Consulier was to create a performance car, the relied on being lightweight, rather than high power, much like Lotus.
Fast forwards to the modern-day in age and Consulier Industries is no longer around, nor is Mosler Automotive. However, what Warren Mosler was able to achieve with his supercars left a mark on the automotive world.
Consulier GTP
The Consulier GTP is what started it all, the world's production car with no structural metal. It used a fiberglass monocoque chassis, and the series 2 used a carbon fiber / kevlar body.
This made the Consulier extremely lightweight, the Series 1 weighed in around 2,200 lbs (998 kg). To help keep the weight down the Series 1 Consulier GTP was equipped with a Chrysler Turbo 2.2L, which was sourced from the Dodge Daytona.
The GTP was criticized for being so hideous, but regardless of looks, it would prove to be highly successful at the race track. The Consulier won many races until it was banned by the sanctioning body IMSA in 1991.
0 – 60: 5 seconds
1/4 mile: 13.9 seconds
60 -0: 100 feet
MPG: 30+ mpg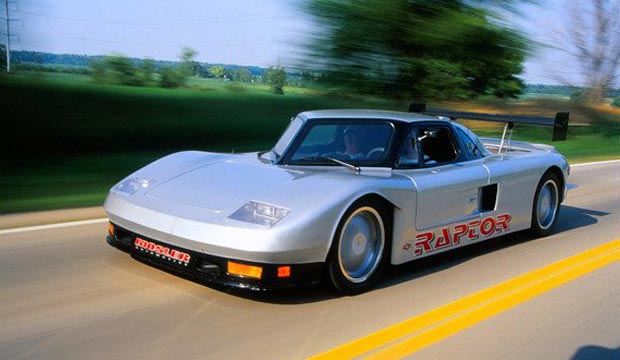 The thing to remember is that those performance numbers were tested in 1987, the Consulier GTP far exceeded any other cars of the time.
This car was so fast that Mosler Automotive (formerly Consulier Industries), set a $100,000 prize to anyone who could race a street-legal production car around any racetrack in America and beat the Consulier, no one was able to get the cash.
MT900
The MT900 was released in 2001 and was built from the ground up to be a lightweight race machine much like the Consulier. It came about from a man named Rod Trenne who worked at Unigraphics, who had designed a car, and wanted Mosler Automotive to build it for him.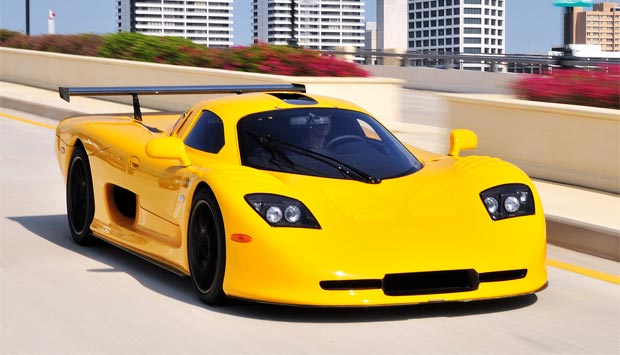 Rod Trenne mentioned that he wanted to take it racing, and that's where the development of the MT900 began. The major thing that set the MT900 apart from the Consulier is the engine, gone was the turbo 4-banger in favor of an LS1 V8.
0 – 60: 3.5 seconds
1/4 mile: 12 seconds
Top speed: 150mph
MPG: 19/28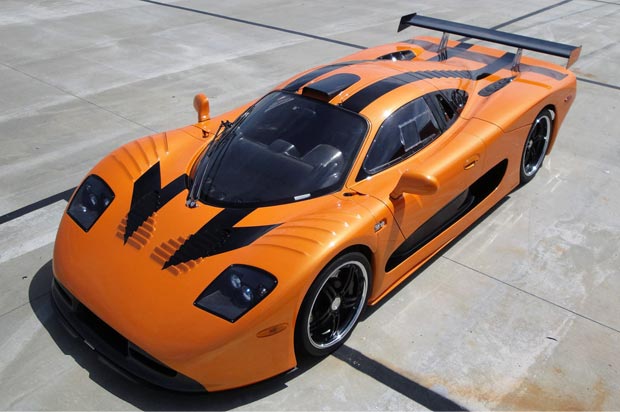 Mosler had taken the first MT900 Photon to Motortrend, where they tested it and set 9 performance records with it. In Europe, it has been banned from FIA international racing because the competition had no chance.
Going Out of Business
Throughout Mosler Automotive's 25 year history, they barely sold 200 cars. This was super unfortunate considering the had proven how fast their cars were time and time again at the race track.
I'm not really sure how much revenue Mosler Automotive was able to generate but I'm fairly certain that in their final years they didn't turn a profit. But, in the company's best years they sold around 12 cars per year.
A huge amount of drama has come up between Warren Mosler and Mosler's former chief engineer James Wagner. They basically started blaming each other for things from failure to sell the company, to the poor suspension setup of the MT900S Photon.
Eventually, Warren Mosler got sick of it all and decided the company, as well as all of its assets.
Another small sports car company known as Rossion Automotive eventually bought Mosler Automotive. Rossion plans to use the expertise of using composites materials that Mosler had. It's sad that Warren Mosler got burnt out on the automotive industry, but I applaud him for what he was able to create.
Summary
Mosler Automotive was never very successful at selling their cars. But, they proved a point: going light weight is the key to making a car better. The Consulier out-handled every car on the road and even by today's standards is a fast car.
The MT900 is just ridiculous: big power, low weight, and good aero. Although their cars look a little weird, we think it's perfectly okay.
When you're trying to do something way outside of the box, such as the world's first composite car, the function is far more important than the form.