Disaster has come, an apocalyptic tragedy has struck the world, what are you going to do? Where are you going to go? How are you going to get there? This is where the "bug-out vehicle" comes in.
A bug-out vehicle, is a vehicle designed to get you to a safe location, or to keep you mobile indefinitely.
The most commonly used scenarios are a "zombie" apocalypse, civil war, economic collapse, and general civil unrest.
What are the necessary items to have in/on your bug out vehicle?
CB Radio – When all forms of mass communication fail (cell phone, internet, etc.), you may need to be able to contact other survivors. CB Radios offer a way to keep in contact with others, when all other communications fail.
We've covered CB radio information in our CB radio install guide
Tools – What good is a bug out vehicle if it breaks down? You need to have plenty of tools on board your vehicle as well as a repair manual if you're not mechanically inclined.
Gear – This goes hand-in-hand with having tools, you need to have gear such as: tent, clothing, compass, flash light, portable stove, binoculars, first aid kit, etc.
Weapons – Hopefully you'll never have to need weapons in an apocalyptic scenario, but when resources become scarce, other survivors may use weapons against you, if you want to survive than you need to have weapons to protect yourself.
4×4 – You never know when you'll get into a sticky situation, having 4×4 can be the difference between life or death in a zombie apocalypse.

Food

– You might be on the road much longer than expected, remember to keep a good amount of dry food stocked in your bug out vehicle
As you might be able to tell from this list, cargo space is going to be incredibly important. You basically need to be able to live out of your vehicle for an extended period of time, without dying.
Now that we know the bare necessities of a bug out vehicle, lets look at a few different vehicles.
Honda Civic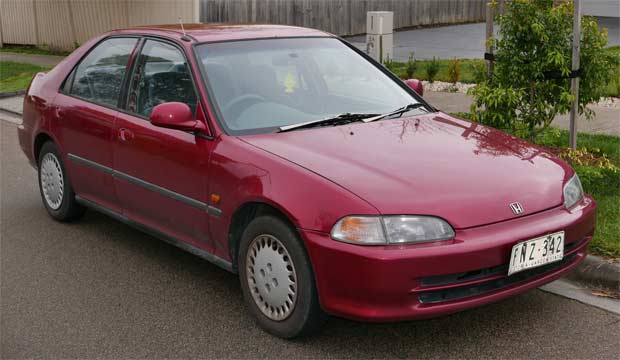 Chances are that you or somebody you know has a Civic, or a 4-door sedan like a Civic. They have decent cargo storage capabilities, and they are decently fast. But they lack 4WD, which may be absolutely necessary in a disaster situation.
Pros:
Very reliable
Great gas mileage
Decent room for people
Decently fast
Cons:
Not 4×4
Little space for gear and supplies
Not heavy duty
Jeep Wrangler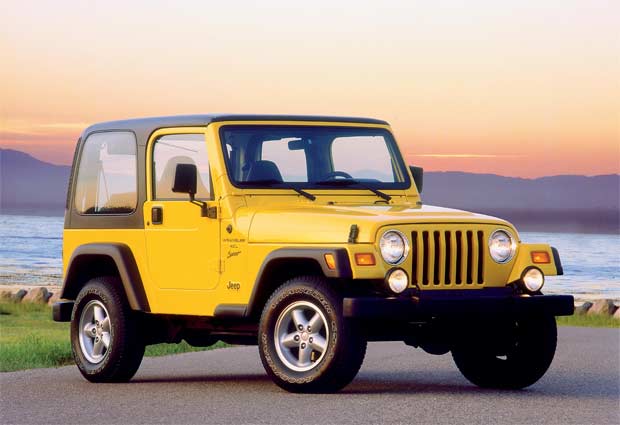 The most known 4×4 in the world, it'll take you nearly anywhere you need to go. It's very reliable, and has somewhat decent gas mileage (15-20 mpg). But it doesn't have much cargo storage and very little room for more than 2 people.
Pros:
Great 4×4, it'll take you far away from civilization if need be.
Reliable, the Jeep 4.0L is a bullet proof engine.
Decent gas mileage, when fuel is scarce this is extremely important.
Cons:
Very little space for gear, weapons, tools, and other survivors.
Removable top makes it more susceptible to attacks from others.
Not heavy duty
Chevy Suburban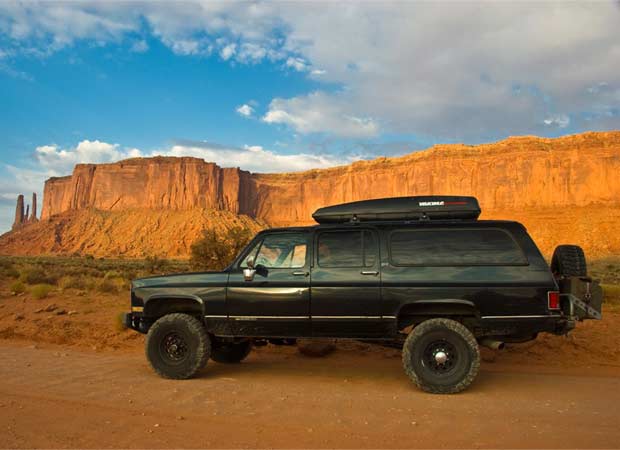 The Suburban can be found nearly anywhere in suburban areas of any city (I wonder why its named the Suburban). It has a massive amount of storage capabilities, and a massive amount of room for other people.
Its very heavy duty and strong. But its fairly slow, and sucks up fuel quickly.
Pros:
Decent 4×4 ability
Reliable (especially the older ones)
Great space for gear.
Massive space for people
All steel body, very good protection
Heavy duty
Cons:
Really slow and hard to maneuver
Awful fuel economy
Chevy Pick-Up Truck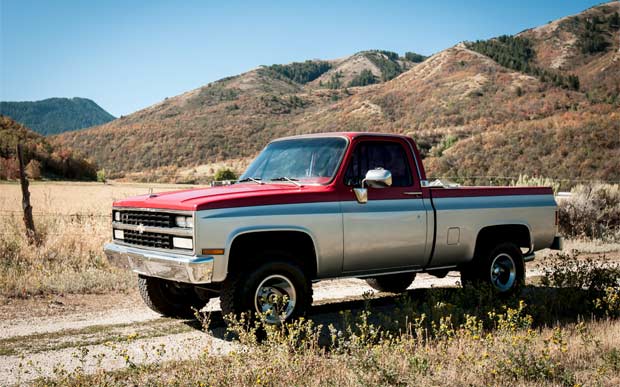 If you live in America you can find a pickup basically anywhere. Has massive amount of cargo space in the bed, but it's outside of the cab in the open. It lacks space for other people, and is bad on fuel economy.
Pros:
Decent 4×4
Massive space for gear
All steel body
Heavy Duty
Reliable
Cons:
Little room for people
Slow and hard to maneuver
Awful fuel economy
Jeep XJ Cherokee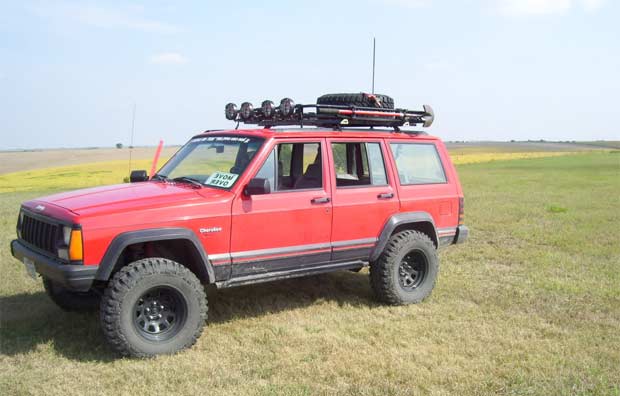 Last but not least, our favorite 4×4. XJ Cherokee has room for 4 people and plenty of gear. Its not very heavy duty, and doesn't get the best fuel mileage (mine gets around 15 mpg). Overall its very well rounded at doing nearly anything you need it to.
Pros:
Great 4×4
Decent space for gear
Decent space for people
Extremely reliable
Cons:
Unibody construction, not heavy duty
Bad fuel economy
M35A2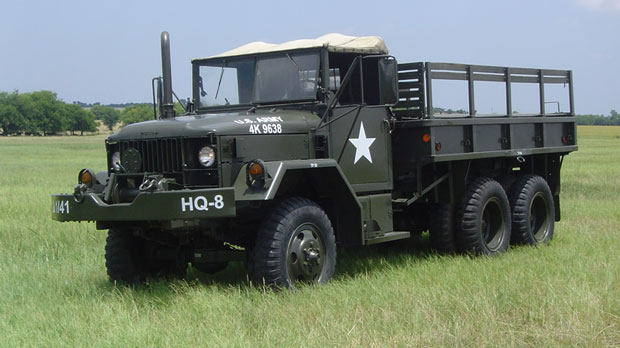 You're probably not going to find one of these laying around in the city somewhere. Basically the only way you could use one of these in a disaster situation is if you already owned it.
The M35A2 is going to get pretty abysmal fuel economy, but you can basically drive through whatever you want.
Pros:
Great 6×6
Massive space for people
Massive space for gear
Extremely heavy duty
Very reliable
Cons:
Extremely slow
Horrible fuel economy
Mentally hard (cabin noise)
Summary
We've given you a list of typical vehicles that could be used to make a bug out vehicle. But any vehicle can be a bug out vehicle, we just recommend that you could with something heavy-duty and 4×4, which will allow you to combat ANY task at hand. The key things to look for are:
Interior space for gear
Interior space for people
Reliability
Toughness
Gas mileage
Offroad ability
Our choice would be the Chevy Suburban, simply because of its space for gear and people, 4×4, and heavy duty. If the disaster situation requires good fuel economy, than something like a Honda Civic would be our choice.
If the disaster isn't super fuel constricting, than the Chevy Suburban is the perfect bug out vehicle for almost anyone.