Your smartphone is probably already equipped with a navigation app. However, it's still not as convenient as driving about with a dedicated GPS navigation system.
Most cars today come with an integrated navigation system as a standard or an option. There are still a lot of older or entry-level models on the road that lack the luxury. Since the majority of these units are now quite reasonably priced, all that's left to do is pick the best one that suits your budget. Check out below the top 10 best handheld GPS Systems for cars.
#1 Garmin Nuvi 2589LMT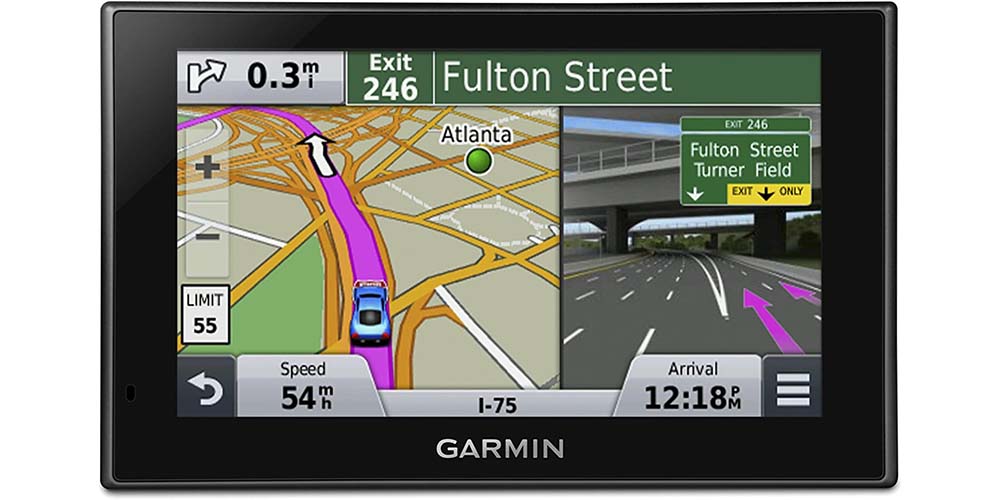 Brand: Garmin
The Garmin Nuvi 2589LMT comes in 5-, 6-, and 7-inch displays; it is more expensive but provides Bluetooth for hands-free calling. Up to 2 hours of use can be made of its rechargeable battery without a charger.
The capacitive touchscreen on the 5-inch model has a resolution of 480 x 272. This voice-activated navigation system has a built-in speaker and microphone for hands-free calling. It has the ability to pair with the BC 30 wireless backup camera, just like previous Garmin Nuvi units.

#2 Garmin Nuvi 2639LMT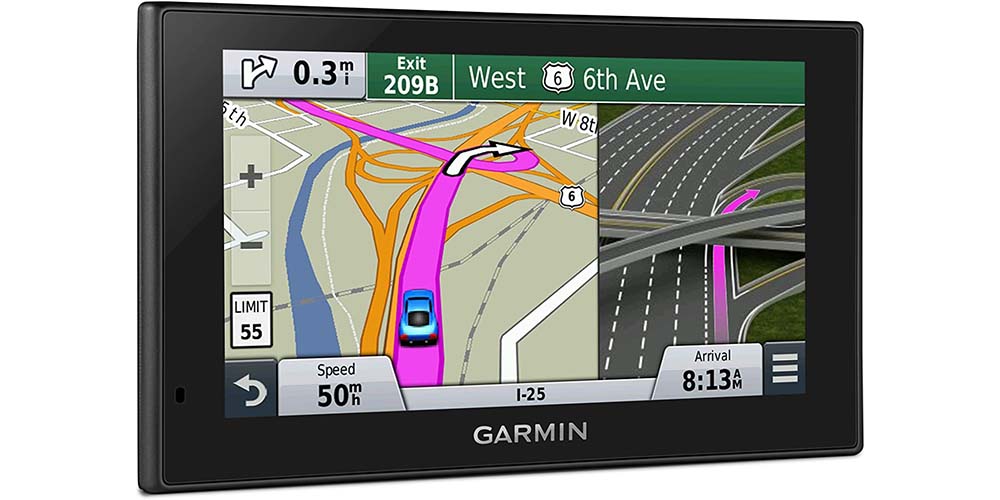 Brand: Garmin
The Garmin Nuvi 2639LMT has a vivid 6-inch capacitive high-resolution (800 x 480 pixels) display with pinch-to-zoom functionality, allowing you to easily zoom in on any onscreen information.
It has Direct Access, Active Lane Guidance, and wireless backup camera pairing capability for the BC 30. When not plugged in, the built-in rechargeable battery can last up to an hour. Each box includes the GPS unit, a car suction cup attachment, an antenna/vehicle power cord, a USB cable, plus a quick start guide.

#3 Garmin Nuvi 57LMT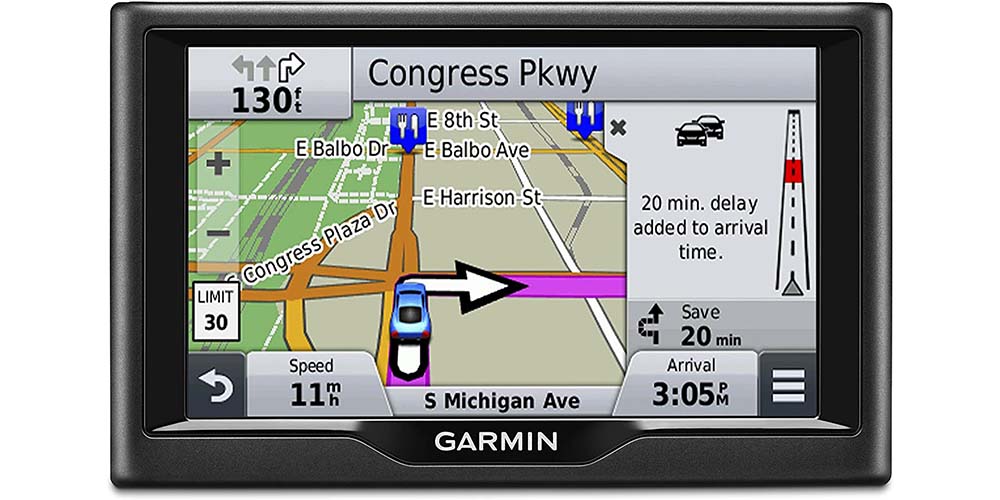 Brand: Garmin
The 57LMT also benefits from integration with Foursquare, giving Access to millions of new points of interest (POIs), including establishments, shops, restaurants, and other destinations. It is a simple-to-use GPS navigator with a dual-orientation display and is preloaded with comprehensive maps of the lower 49 states. Also, there is the "Direct Access" option, which makes it easier to navigate to difficult locations.
It contains an inbuilt, two-hour lithium-ion rechargeable battery, so you are not required to have it plugged in in order to use it.

#4 TomTom VIA 1535TM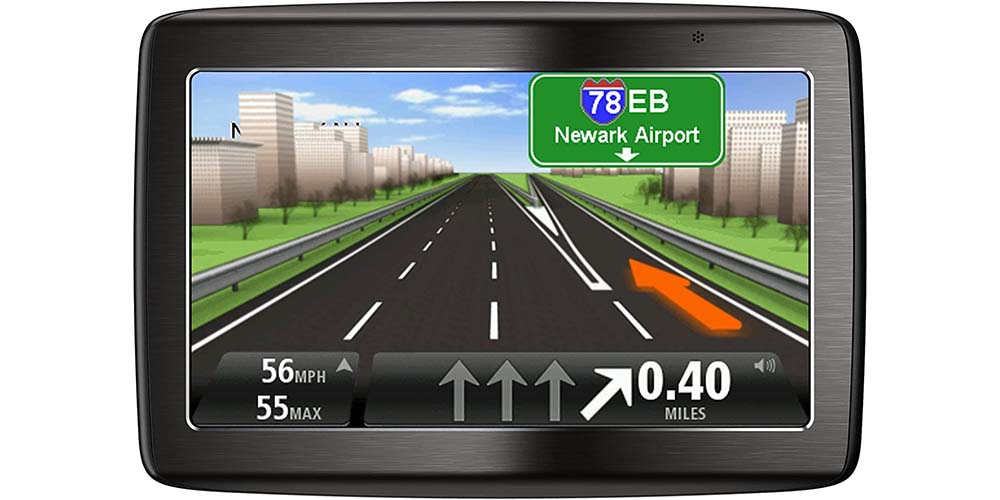 Brand: TomTom 
The TomTom VIA 1535TM, a more cheap tool unit, has a resistive screen with a resolution of 480 x 272, which is lower than that of the TomTom VIA 1525TM. The 1535TM has voice recognition, making it convenient and simple to use. Tell the device to "drive to an address" or "navigate to an address," and it will take care of the rest.
Every three months, maps are updated. Thus it is necessary to download the most recent versions to the smartphone. The GPS gadget, a USB cable, a car charger with an integrated traffic receiver, an adhesive disk, an integrated mount, and instructions are all included in each box.

#5 Garmin Drive 50 LM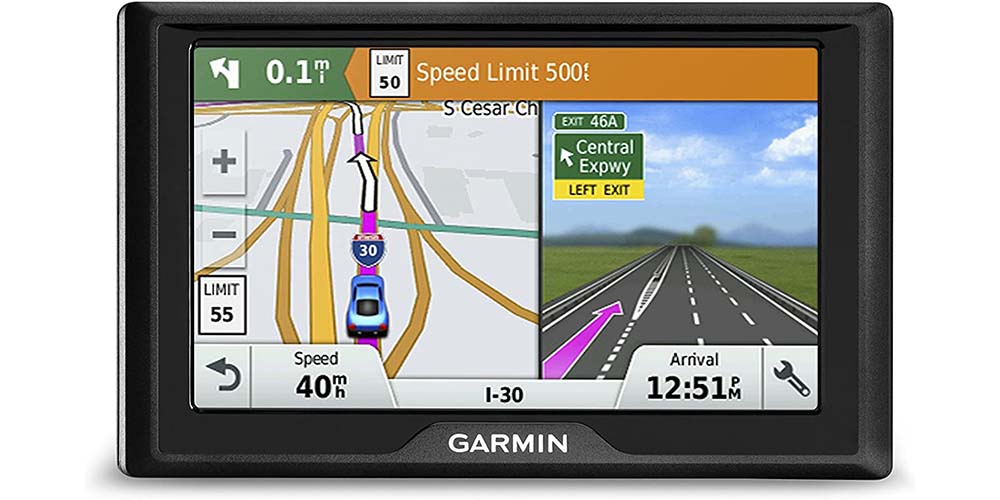 Brand: Garmin 
The Garmin Drive 50 LM, which has a 5-inch resistive display with a resolution of 480 x 272, is one of the more affordable options. Also, it has Garmin Real Directions, which are clearly driving instructions that act as a friend.
Like previous Garmin devices, this one makes use of Foursquare for millions of POIs, using identifiable landmarks, buildings, and traffic signals, such as "Turn right after the red building." Direct Access and the option to pair the BC 30 wireless backup camera are additional features of the Garmin Drive 50 LM.

#6 TomTom VIA 1525TM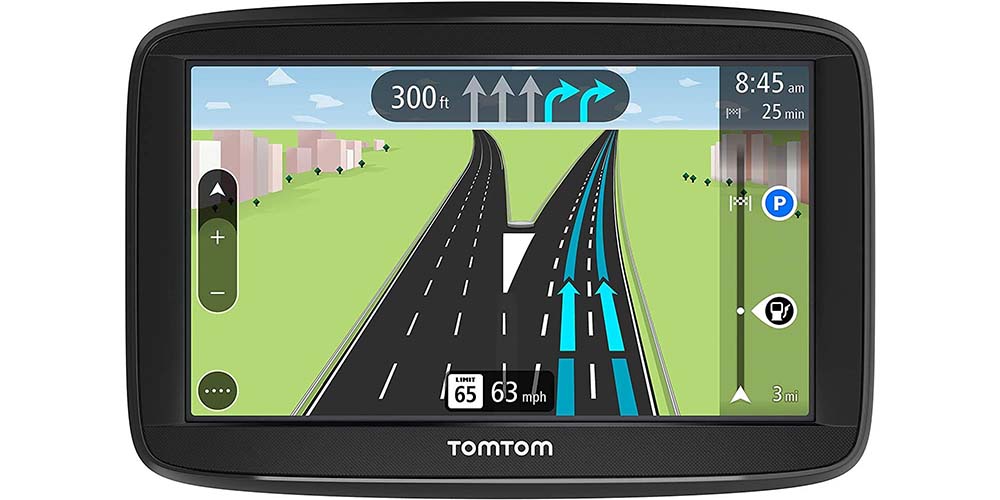 Brand: TomTom
A 5-inch touchscreen device, it provides necessary navigation, free lifetime traffic, and free lifetime map updates. Also, the screen includes a great, high-resolution 800 x 480-pixel display, which produces a better, sharper image. But it is a resistive touchscreen, like other items in this price range.
Additionally, the TomTom VIA 1525TM features a built-in battery that provides up to an hour of use without the need for a plug.

#7 TomTom GO 620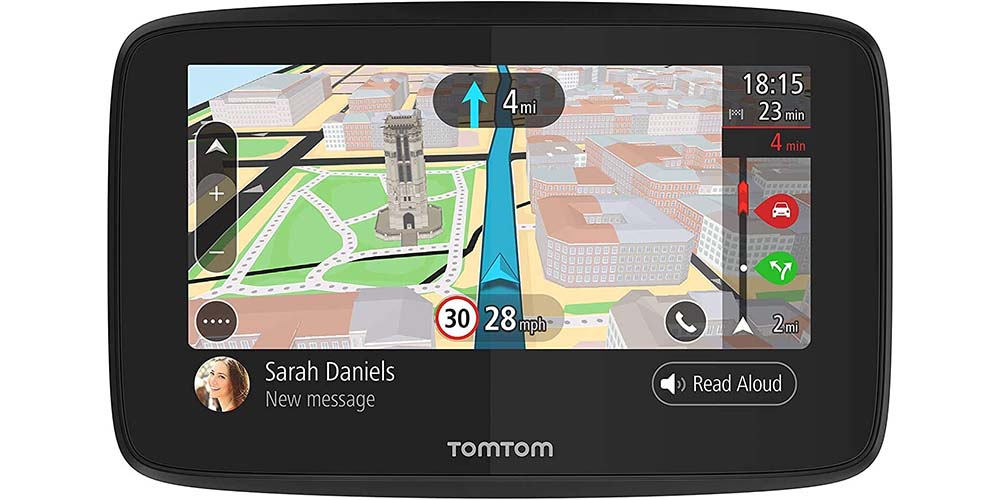 Brand: TomTom
It includes lifetime speed cameras, lifetime maps, updates through Wi-Fi, lifetime traffic, road trips, MyDrive, smartphone messages, hands-free calling, and Speak & Go, and it is also Google Now and Siri compatible.
All of this is contained on a 6-inch capacitive screen with great resolution (800 x 480 pixels) and up to an hour of battery life when unplugged. Also, you can use the built-in microphone and the TomTom GO button to make hands-free calls or converse with Siri or Google Now.

#8 Magellan RM6220-LM DashCam Navigator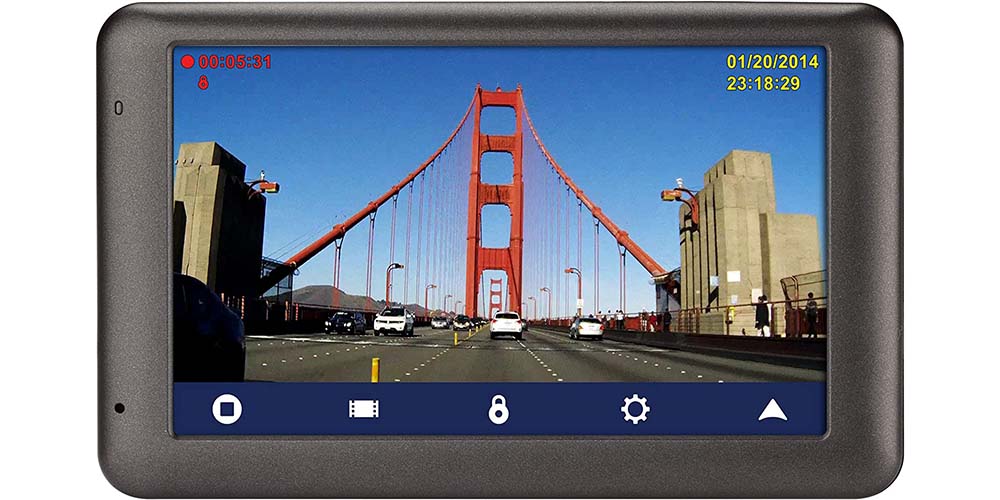 Brand: Magellan
An integrated GPS navigator and full HD 1080p dash camera are the Magellan RoadMate 6620-LM. The 5-inch device has a capacitive touchscreen with an 800 x 480 resolution and a built-in rechargeable battery that features up to two hours of use.
It features maps of the United States, Canada, and Puerto Rico preloaded and offers free lifetime map upgrades that can occur up to four times each year. Also, it has fixed red light and speed cameras along a route that are alerted by auditory and visual signals via traffic camera alerts.

#9 Magellan RoadMate 9412T-LM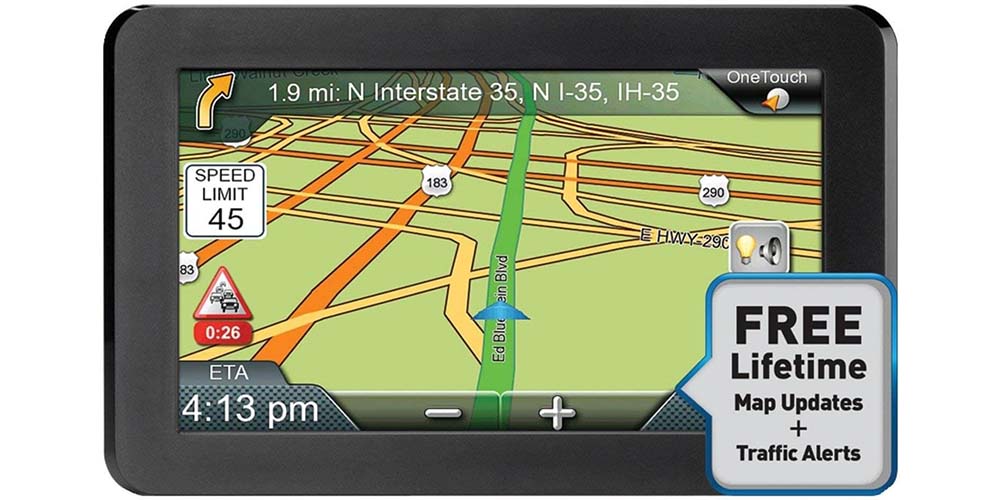 Brand: Magellan
The 9412T-LM is a 7-inch GPS gadget from Magellan's RoadMate series with a large, vibrant display. Along with traffic camera notifications from PhantomALERT, it includes free lifetime maps and traffic alerts.
With the OneTouch Favorites Menu, users may add icons of their preferred locations and searches, such as a coffee shop, restaurant, gas station, or bank, to personalize their travels. While inside any city, the GPS gadget will find the closest locations by tapping the personalized symbols.

#10 Garmin DriveSmart 61 LMT-S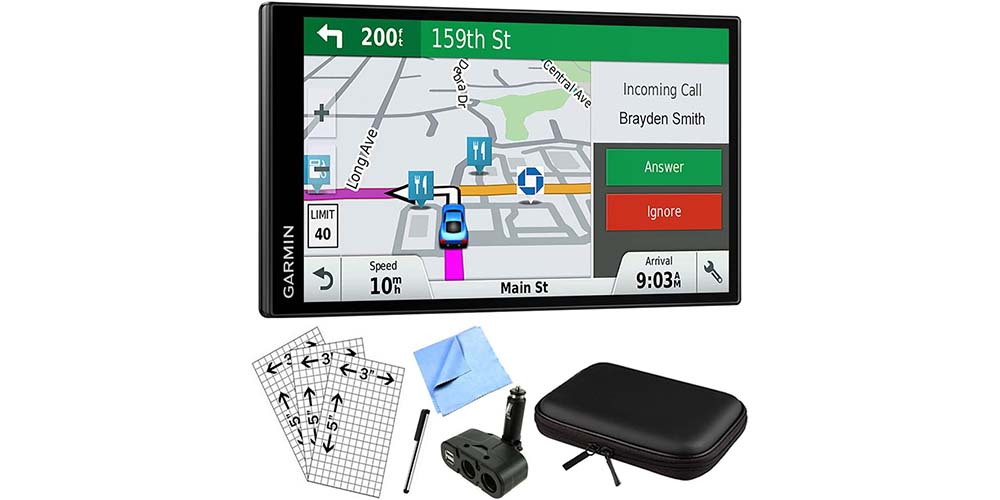 Brand: Garmin
The Garmin DriveSmart 61 LMT-S is a high-end GPS gadget with a 6.95-inch capacitive, high-resolution 1024 x 600-pixel edge-to-edge display, boasting one of the clearest displays yet. Using it is similar to using your smartphone because it supports multi-touch and pinch-to-zoom.
The cutting-edge GPS unit offers real-time services like Bluetooth calling, smart notifications, live traffic and parking, and voice-activated navigation. Built-in Wi-Fi makes it simple to transfer maps and software updates.