If you live in a region that usually experiences freezing or below-zero temperatures, you're probably already familiar with the terms "ice scraper" or "snow brush."There is equipment available that combines an ice scraper and a snow brush, depending on your budget, but these tend to be longer and bulkier. Ice scrapers are one of the few items that may be stored in your glovebox and carried with you at all times. While snow brushes are more versatile, they take up more trunk room and are less handy to keep on hand.
#1 Snow Joe SJBLZD Telescoping Snow Broom and Ice Scraper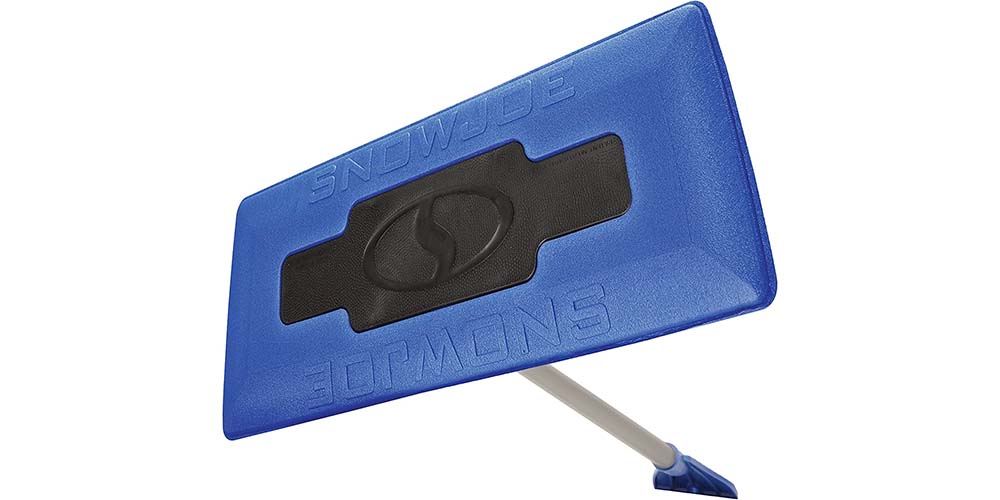 Brand: Snow Joe
This telescoping snow broom's head is composed of strong, non-abrasive foam and measures 18 inches wide, making it suitable for usage on a car. It's designed to push away thick snow quickly and weighs only 1.2 pounds, so you won't grow weary of using it. This device contains an auto-locking extension pole that can be adjusted from 30 to 49 inches in length and a built-in ice scraper to clean any ice buildup on your windshield.

#2 Sno Brum Snow Removal Tool with Compact Telescoping Handle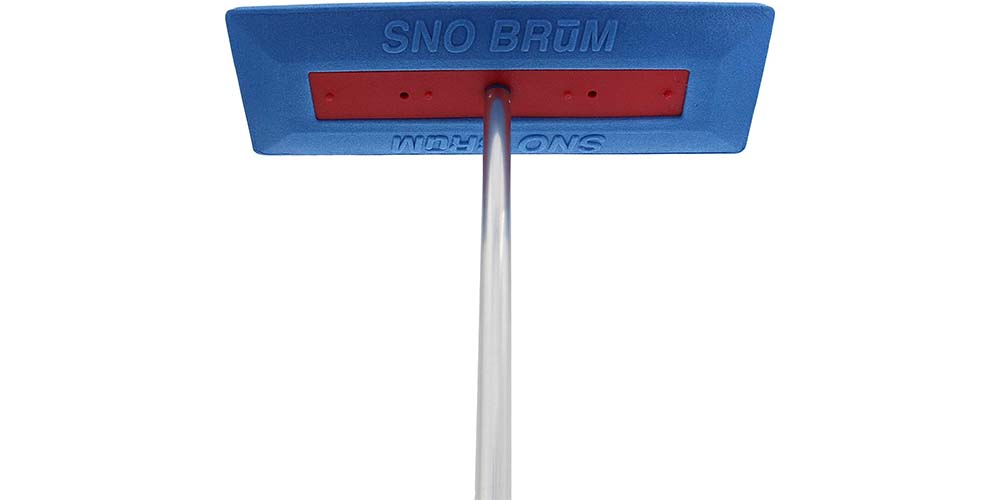 Brand: Sno Brum
The Sno Brum's head is made of high-quality, robust foam and cross-linked polyethylene and is not intended to harm or blemish your car's paint. This item is available in three sizes (Junior, Standard, and Large) and in several colors. The Large model includes a telescoping handle that extends from 27 to 46 inches with a 17 by 6-inch foam head. The Standard model's telescoping handle stretches from 17 to
Sno Brum's products are all designed and assembled in the United States with high-quality, long-lasting materials. Telescopic handle models can collapse for easy compact storage.

#3 Subzero Super Extender Snow Broom with Integrated Squeegee Head and Ice Scraper (2610XM)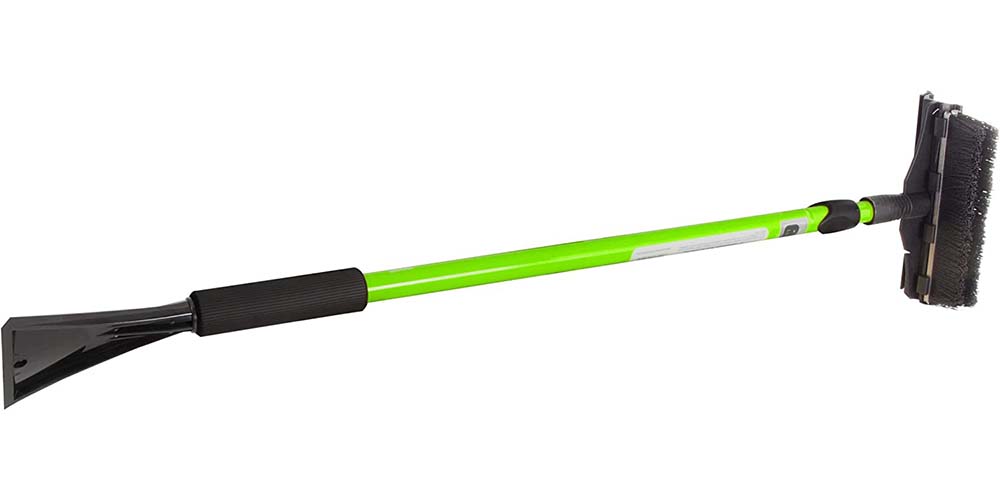 Brand:   Subzero 
The Subzero Super Extended Snow Broom boasts a telescopic handle that stretches from 26 to 52 inches, a large squeegee blade to assist quickly removing snow and frost, and an aggressive scraper blade to cut through thick ice. The ice scraper's wiping blades are designed to remove frost with fewer strokes and less effort, whereas the broom can push the wettest, thickest snow from your entire vehicle.
The Subzero Super Extended Snow Broom is easy to extend and operate, according to owners, and the broom size aids in snow removal.

#4 Mallory Cool Tool Snow Brush and Integrated Scraper and Foam Grip Handle (532)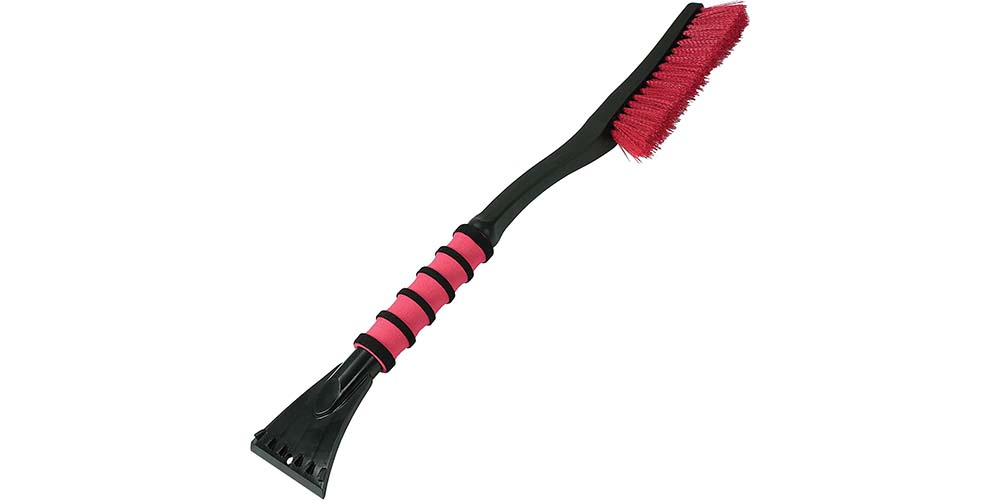 Brand:   Mallory Cool Tool 
This snow brush, 26 inches long, provides ample reach while remaining compact for simple storage. It has four rows of strong plush bristles for removing snow and a 4-inch wide scraper blade with robust ice chippers for breaking through and clearing thick ice. A contoured soft foam grip adds comfort and control to the product.

#5 CJ Industries Fantastic Ice Scraper with Brass Blade (F101)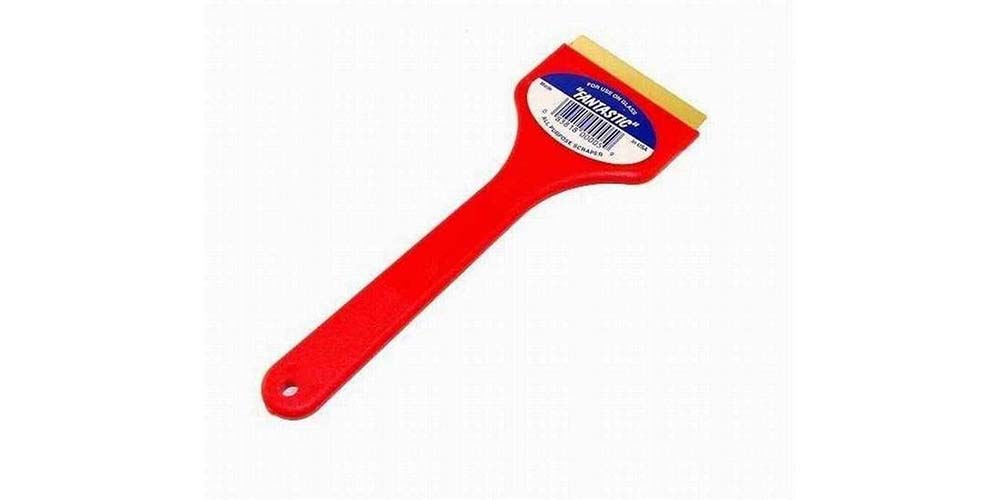 Brand: CJ Industries
CJ Industries makes another basic and inexpensive ice scraper. Because it has a brass blade, this scraper will never harm your glass while cutting through ice with less effort than standard plastic scrapers. It's small enough to fit anywhere within your vehicle. Overall, this device lacks exceptional features, but sometimes simpler is better, especially when it comes to saving money.

#6 Subzero Hopkins Ice Crusher Ice Scraper (16621)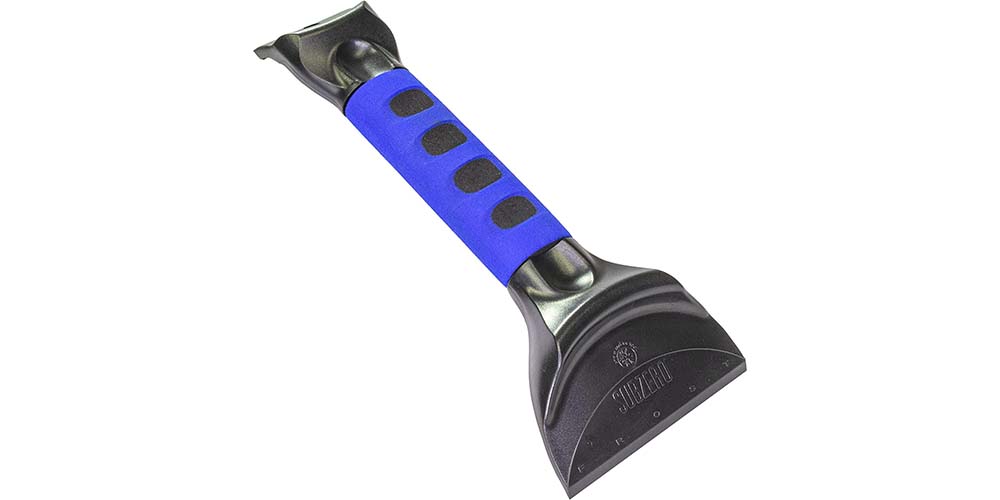 Brand: Subzero
Hopkins, which also makes the Subzero Super Extender Snow Broom, sells a basic ice scraper. These strong ice chippers are built to cut through thick ice, and a large scraper blade ensures maximum coverage for ice and frost removal. It's a tiny, low-cost tool that is 11 inches long and has a 4.5-inch wide blade. This ice scraper has a contoured soft foam handle that makes it easy to use, as well as leverage spots for the thumb and palm that allow you to apply more pressure while removing tough ice.
Despite its simplicity, this ice scraper is chosen above others due to its more comfortable handle.

#7 Snow Moover Extendable Snow Brush with Squeegee and Ice Scraper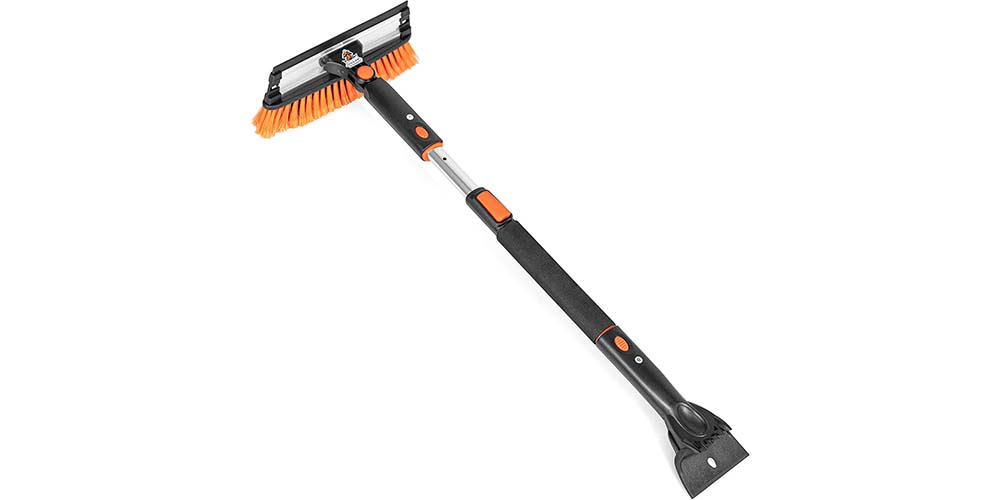 Brand: Snow Moover
The Snow Moover Extendable Snow Brush is intended to remove snow from your vehicle's windshield and windows easily. It has a multi-functional design with a squeegee opposite the brush head and a separate ice scraper for faster and easier use. The ice scraper has robust, non-scratch jaws that quickly break through the ice surface before the flat head reaches underneath to scrape away the remainder. This product has a maximum extension of 39 inches, letting you reach hard-to-reach pockets of snow. It does weigh roughly 2 pounds.

#8 Desired Tools Premium Ice Scraper (2 Pack)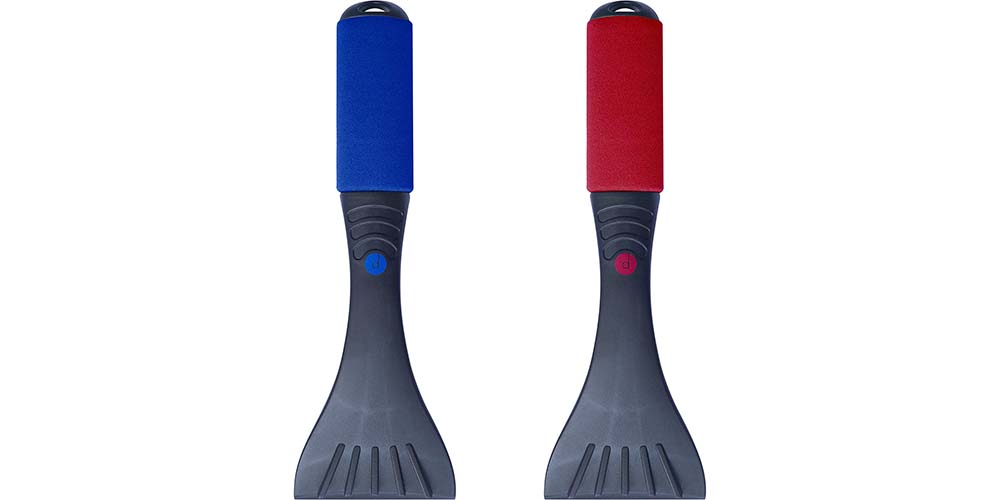 Brand: Desired Tools
It's longer than most standard one-handed ice scrapers while remaining small enough to fit in your glove compartment.
This two-pack is reasonably priced, especially considering you get two scrapers, plus they're solid, resilient, frostproof, and lightweight. More importantly, they are covered by a one-year warranty.

#9 True Temper Scratch-Free Snow Brush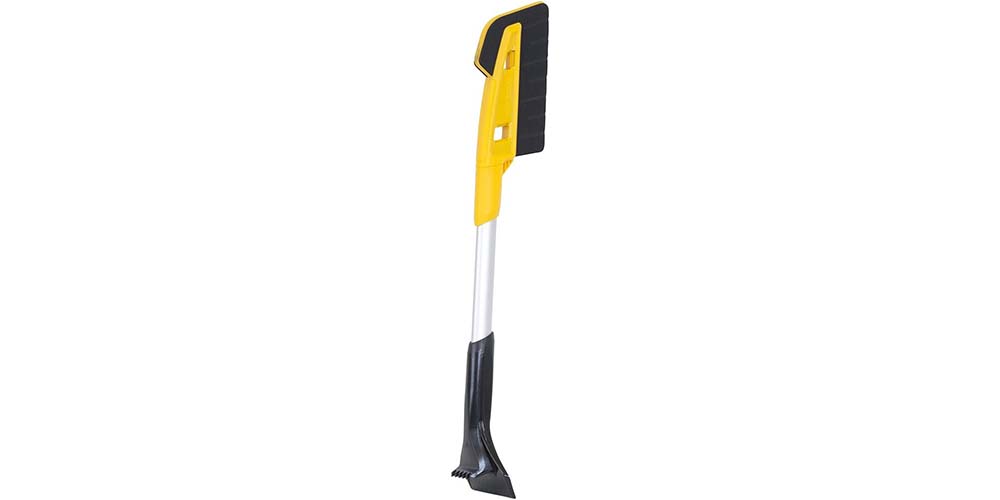 Brand: True Temper
This is a unique EVA foam brush that will not scratch your vehicle and is designed to quickly remove snow from tight spots like your mirrors and wiper wells. Except for the 26-inch variant, each version includes an ergonomically curved, metal telescoping handle with a cushion for enhanced comfort. The 26-inch snow brush is not adjustable and is best suited for small autos. The telescoping roof rake variant has a lightweight 24-inch poly blade reinforced with a wear strip for enhanced durability. It has a 17-foot telescoping aluminum handle.

#10 Snow Joe Edge Ice Scraper with Brass Blade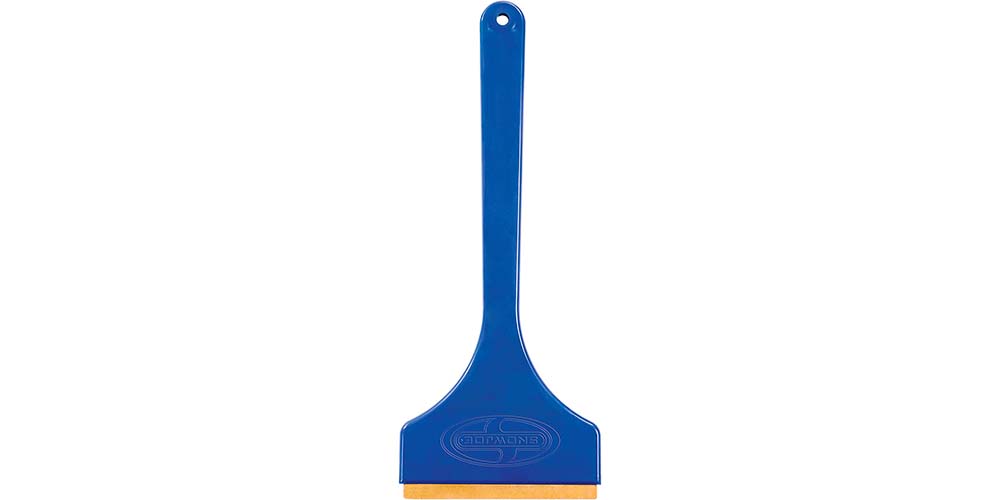 Brand: Snow Joe Edge
Snow Joe also sells ice scrapers with brass blades. It's one of the most inexpensive tools on the list, but it's still capable of properly removing frost and ice from automobile windshields and windows. The tough brass blade won't scratch your glass, and the easy-grip handle makes the task easier. This ice scraper is small and light enough to fit in your glove compartment.