The Hyundai Genesis series combines a base and a portion of the engine with the most upscale KIA to date (KIA Stringer), which puts a focus on sporting intensity and Gran Tourismo's level of comfort. With a convenient hatchback trunk, the Stinger outperforms its business cousin, the Genesis G70 luxury performance sedan.
The interior and exterior of the Kia Stinger is designed to turn heads, and an available turbocharged V6 engine can really turn heads when hearing it. However, due to its close price proximity to some of the industry leaders, the Korean manufacturer's ambitious strategy pushes this vehicle against some of the leaders in the field.
The concept led by Albert Biermann, a former vice president of the BMW M division, and the design by Peter Schreyer should tell you a lot about this vehicle. It was made to be luxurious, especially the newer models.
One amazing thing about every car is its ability to be modified and adjusted to everyone's liking. Spanning from performance adjustments to simply focusing on aesthetic and accessory add-ons, you can make your vehicle a head-turner. When modified, the Kia is a strong competitor to any premium factory vehicle.
The best performance modifications for the Kia Stinger, in general, will be the main topic of this article. All Stingers have turbocharged engines, so these modifications apply to all of them.
Innovative Performance Chip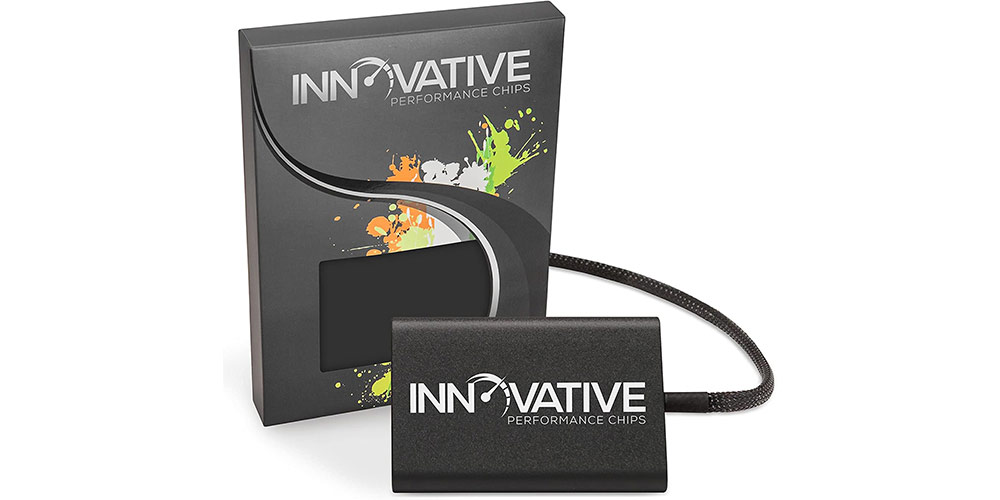 This performance mod allows you to increase your horsepower, torque, throttle responsiveness, and fuel efficiency. Without the slightest mechanical expertise, the gadget installs quickly in under 15 minutes. Every Kia Stinger performance chip is packaged with an installation kit that includes thorough installation guidelines and simple-to-follow step-by-step illustrations. By securely tweaking your air/fuel ratio and timing curve for greater efficiency, adding this component can provide your car with up to +35hp and up to +5mpg more in fuel efficiency. 
Most importantly, the computer in your car is NOT by any means altered by this item. It does not change any emissions systems and will not affect your factory warranty. The 2.0L and 3.3L engines, as well as all trim levels, are compatible with this Innovative Performance Chip/Power Programmer performance chip.
K&N Cold Air Intake Kit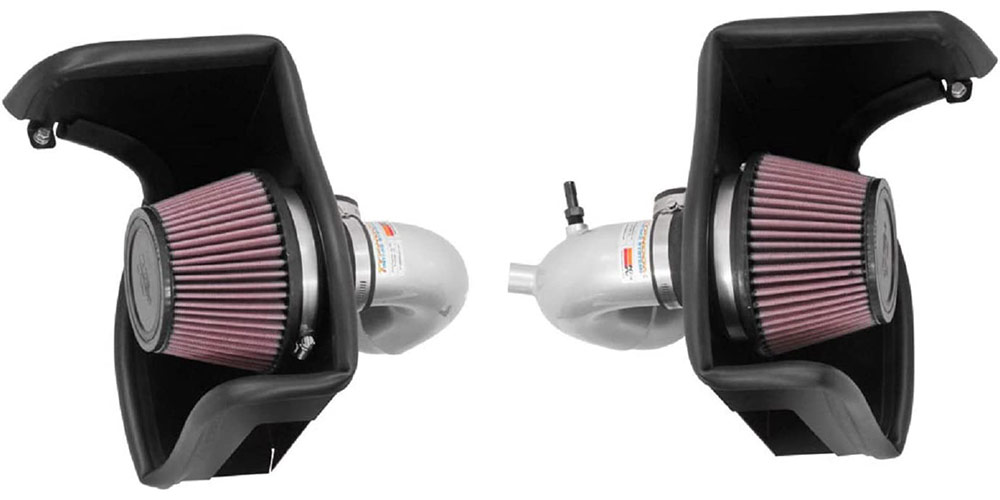 With a full cold air intake, you can boost your performance without any problem. The continuous flow of air shouldn't have any problems in order for you to have a healthy car.
Increased performance, exceptional durability, and elegant looks under the hood are all features of K&N Air Intake Systems. There's really no doubt that adding a K&N Performance Air Intake System will boost your car's horsepower and torque. When compared to OEM intake systems, air intakes can move close to 50% more air according to dyno testing.
Simple hand tools are all that is needed to install an air intake in under an hour. Each air intake kit comes with clear, step-by-step instructions. Intake kits are made to fit precisely in the engine compartment so they'll fit without any further modifications to the car.
Adding this car part can surely upgrade your KIA not only to perform better but to sound better too.
Mishimoto Oil Catch Can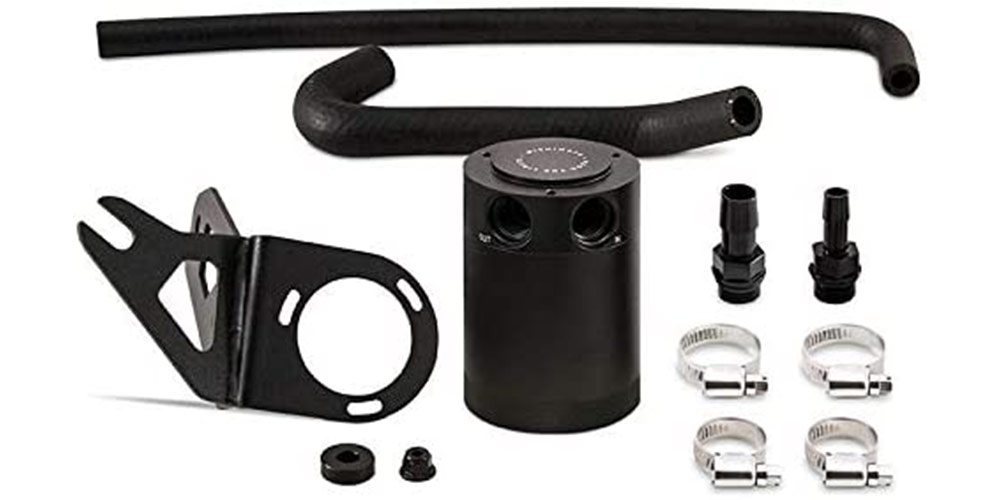 The catch can is a direct fit for the 2018+ Kia Stinger GT. A sturdy, application-specific mount is used to attach the Kia Stinger catch can kit, and Mishimoto's compact 2-port catch can is put together with the original PCV system to keep oil and fuel vapors from becoming mixed up with the crankcase pressure relief. That single container of catch can is mounted in line with the PCV system, as we already said, and uses a 50-micron bronze filter to filter the oil from the air. O-rings from Viton are used to seal a billet of 6061 aluminum with a patent.
The catch cans made by Mishimoto aren't heated. This implies that all gusts of blow-by, including vapors from tainted oil and low-octane oil, can condensate in the can.
Fancy words aside, this catch can help reduce carbon buildup on intake valves, which greatly helps with your vehicle's and engine's health. This is one of the most useful adjustments to a car, but also often overlooked because not many know about it. Hopefully, this article will raise awareness of it.
Mishimoto Intercooler Kit
Mishimoto strikes again! This Mishimoto MMINT-STNGR-18BK Performance Intercooler Kit provides your car with very needed extra cooling power. 
The complete cooling system is changed because of this innovative item which makes it easier for further maintenance. The tube-and-fin core connected to plastic end tanks is swapped out for a sturdy bar-and-plate core that is TIG forged to two cast aluminum end tanks. This significantly enhances heat transfer and circulation through the core in the Mishimoto Performance Intercooler.
This product's external fin surface area has increased by 74%, while its core volume has increased by 94%. Although the original piping was made of sturdy aluminum, when the power increased, the diameter might become a problem. The inner diameter of the intercooler kit was extended to 3″ while maintaining its aluminum construction to improve flow through the system with less pressure loss. To achieve a 51% increase in flow directly from the turbos, the piping merger manifold was overhauled, raising the inlets to 2″ and the exit to 3″, while maintaining compatibility with the standard recirculation valves.
Aesthetic Mods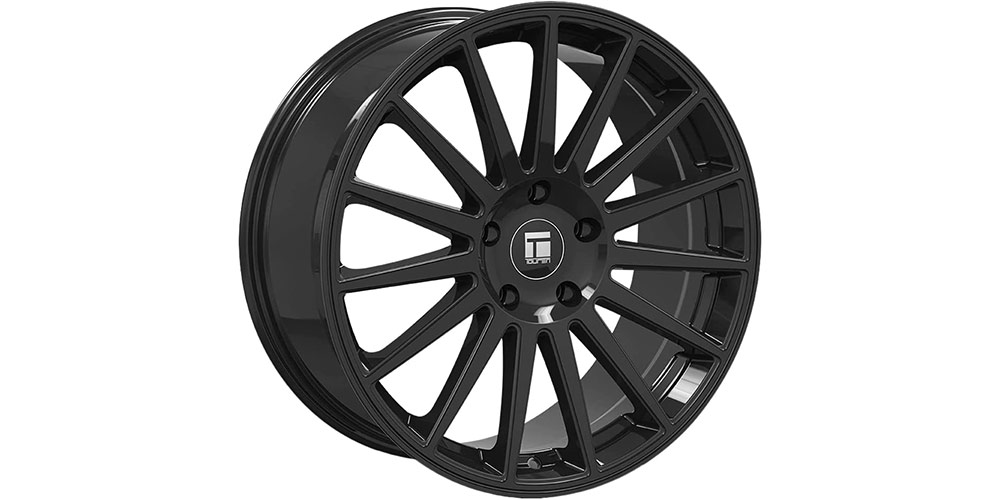 Even though we can talk about performance add-ons for ages, we should also include some interesting gadgets and mods that have nothing to do with adding any power to your vehicle.
True Line Window Tint – window tints are a very easy mod that can give your vehicle that luxurious feel. Besides its coolness, this non-reflective window tint for vehicles filters 99% of UV radiation while also providing a cooling effect from outside factors.
Touren Gloss Black Wheel Rim – we advise getting a set of Touren wheels if you want to drastically affect the appearance of your car. Touren wheels not only have an unmatched attractive appearance but they are also made to be sturdy and last a long time. You can choose the style that suits your car the best among the many styles and finishes that Touren wheels provide.
There are also a lot of other aesthetic mods you can put on your Kia Stinger, including bumpers, carbon fiber components, aftermarket headlights, tail lights, and much more.