Investing in a car wash soap is crucial if you want to practice proper car care routine. Using a car wash soap that offers multiple benefits can produce the proper results that your car truly needs. Never use household soaps or dish detergents because they are developed to remove grease, and that will endanger your car's wax or protective coating. You have to understand that car wash soaps are designed to interact properly with clear coat and paint surfaces. It contains added lubrication that helps fight off dust and grime.
With a quick search online, you can find hundreds of car wash soaps, and you might get confused about what's best for your car. Check out our list of the top 5 best car wash soaps available in the market today!
#1 Chemical Guys Mr. Pink Super Suds Car Wash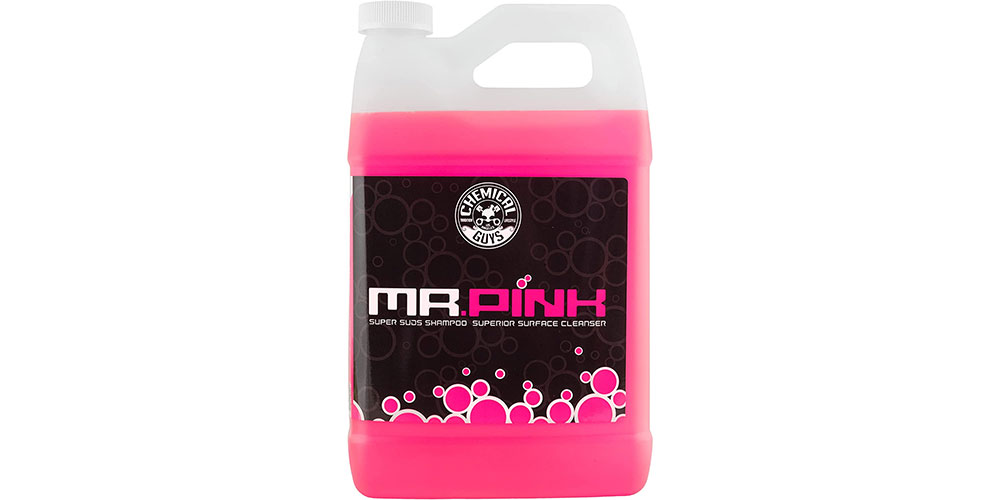 Brand: Chemical Guys
Among all the car wash soaps, we picked the Chemical Guys Mr. Pink Super Suds Car Wash as the number one on the list. It offers so many benefits, and car owners will definitely enjoy using this product. This is the perfect car wash soap for weekly use. Being pH balanced helps it function properly without damaging materials such as glass, polished metals, rubber, plastic trim pieces, and vinyl. You can expect that it does not leave swirl marks on your car while you wash. It rinses clean and doesn't leave any water spots or residue.
The Chemical Guys Mr. Pink Super Suds Car Wash has a great candy-scented smell. It also works well with a foam gun and can produce lots of foam if you mix it properly. With the smell and the foam that it can produce, make sure that you keep your children away from this product. Keep the little ones away when you clean your car so that you won't have to worry.
The Chemical Guys Mr. Pink Super Suds Car Wash is definitely top-notch car wash soap. The only reason that some car owners might not choose it is its price. Nevertheless, if you want to invest in premium quality car wash soap, we highly recommend getting this one.

#2 Meguiar's Gold Class Car Wash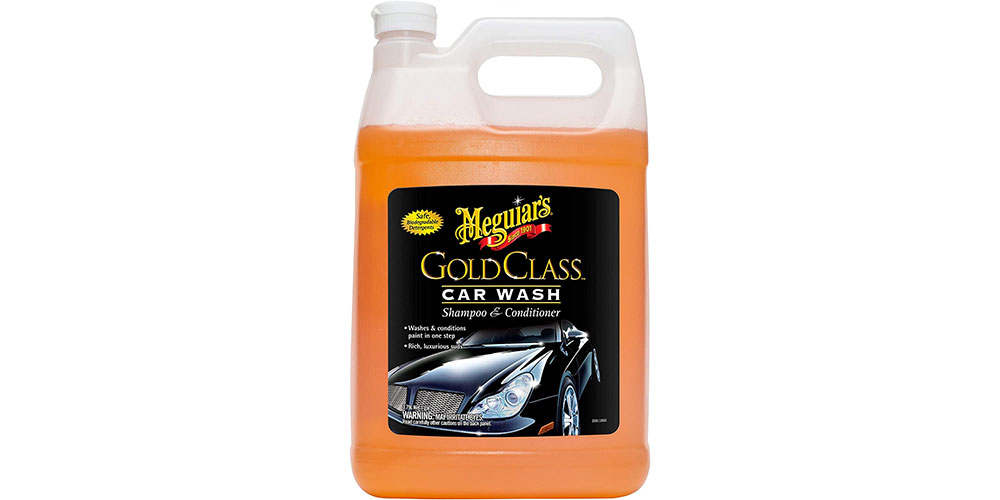 Brand: Meguiar's
Meguiar's is an extremely popular brand when it comes to car care. That means they also have one of the premier car wash soaps available today. The Meguiar's Gold Class Car Wash is not just a popular product but highly-rated as well. It has an ultra-rich conditioner that can enhance your car's looks without endangering any wax protection.
All car washes from Meguiar's brand are non-detergent. They all help lubricate the surface and remove contaminants, debris, and dirt from your car's paintwork. You can get lots of foam when you use a foam gun with this car wash soap. When you apply this to your car, make sure that you use microfiber towels or a wash mitt. When it comes to the smell, it offers a pleasant one.
Some people find this car wash soap too sudsy. Some have claimed that its price point is quite higher than some of the other options.

#3 Turtle Wax Hybrid Solutions Ceramic Wash and Wax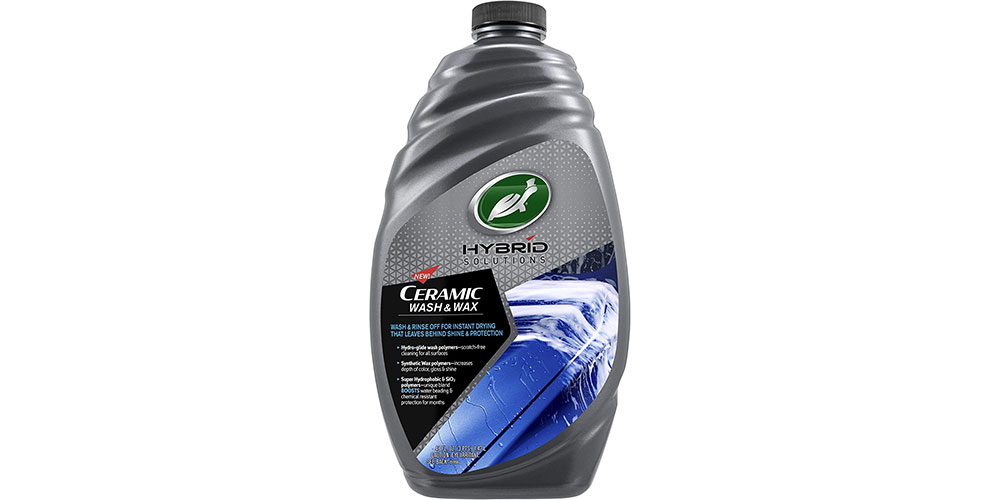 Brand: Turtle Wax
If you are aware of detailing trends, you might have heard of ceramic coating. This is a premium protectant that was exclusively offered by professional detailers. Nowadays, you can buy products that offer some benefits that a ceramic coating provides. The Turtle Wax Hybrid Solutions Ceramic Wash and Wax is one of the best that offers these benefits. It comes with SiO2 polymers that help form a strong barrier for uncoated and coated cars. It makes your car's surface highly hydrophobic. This is one of the best car wash soaps because it's designed to perform scratch-free cleaning and adds a chemical-resistant layer that protects your car for months.
A foam cannon can be used with this car wash soap. The Turtle Wax Hybrid Solutions Ceramic Wash and Wax has a fruity fragrance. The soap's scent might not be for everyone, though. One thing that we noticed from this product is that it's not very sudsy. Nevertheless, this product is still one of the best car wash soaps today, and we highly recommend it for your car washing needs. In addition, Turtle Wax is a trusted and reliable brand that has been a leader in the car care industry.

#4 Adam's Car Wash Shampoo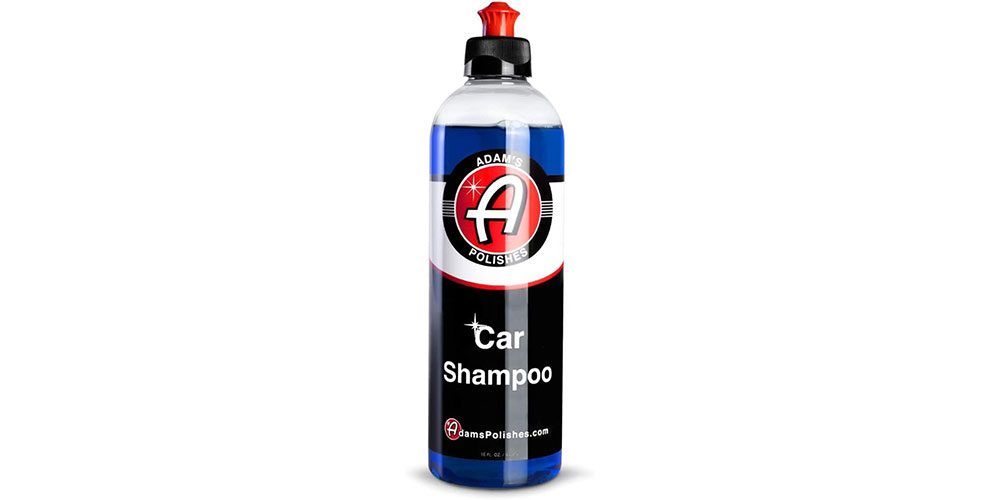 Brand: Adam's Polishes
Another car wash soap that is quite pricey but effective is Adam's Car Wash Shampoo. It offers a blend of polymers and advanced cleaners. You can expect a thick lather when you use this car wash soap. Rest assured that you won't be stripping any car wax or sealant when you use this for your car cleaning routine. Being pH neutral, this product functions well on all types of materials. It offers a gentle quality that will not dry out plastic components or rubber trim.
As you may have noticed, lots of car detailing products offer a scented fruit smell. This product comes with a wild berry scent. We were impressed with all the traits that Adam's Car Wash Shampoo offers. The price point is the only reason that it may not be for everyone. However, if you have the budget for your car care routine, this is one of the best car wash soaps to get.

#5 Optimum No Rinse Wash and Wax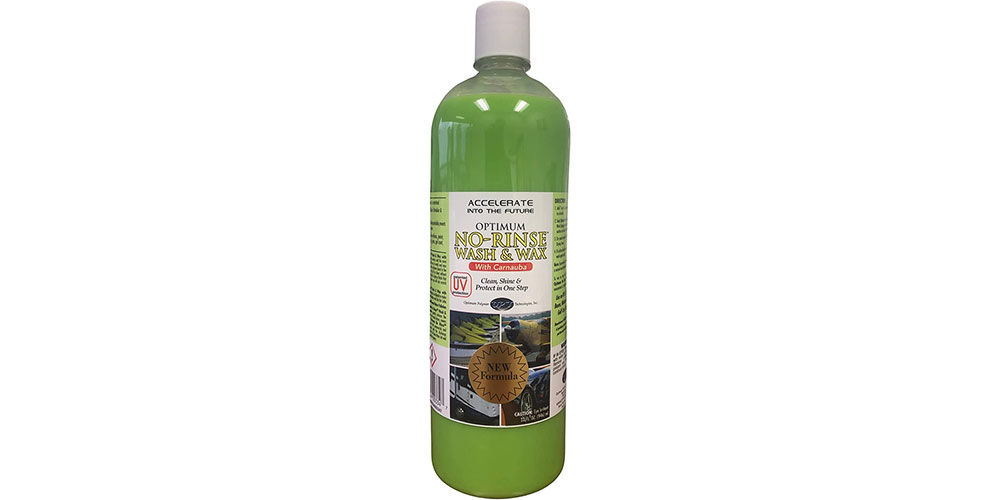 Brand: Optimum
If you're in search for a reliable car wash soap that won't require the use of water, Optimum's No Rinse Wash and Wax is the best available option on the market. It might not be as affordable as you want it to be, but you can save on gallons of water when you use this product. There are no soapy surfactants with this product. Optimum's No Rinse Wash and Wax offers substantive polymers that easily bond with the paint and protect it from abrasion. This product comes with carnauba wax that creates a glossy finish after use.
The price might be the only reason that car owners might get turned off by this product. It's at a much higher price point but offers a lot of benefits. We highly recommend this, especially for those who have limited access to water for washing their cars.

Choosing the Best Car Wash Soaps
If you care about your vehicle and would only want the best for it, you have to be more meticulous, especially when it comes to the car care routine products that you use. Some car owners might only look at the price tag of car wash soaps and decide based on that data alone. However, there are multiple boxes that you need to check if you really want to get the most ideal car wash soap for your vehicle. Aside from the price, you should consider the protection that it offers, pH balance, and all the other chemicals that can benefit your car. For some, even the smell counts. Though most car care products have a fruity scent, the smell of some products might not be pleasant for everyone.
Before you finally decide on a car wash soap that you would invest in, we highly recommend that you read all the details. The best case scenario is getting the most effective car wash soap that you can use for years to come.