Are you looking for a car vacuum to help you with your car's regular cleaning routine? Finding it hard to make up your mind regarding which one to buy among the wide variety of options? We've got your back. In this article, we'll tackle different car vacuum options to help keep your car seats, console, and floor mats from getting dirty. These vacuums come with car-specific accessories such as long hoses, brushes, and crevice tools. A great car vacuum can help tidy up your vehicle quickly and effectively.
We've narrowed down the options and made a list of the top 7 best car vacuums available today. Check it out below.
#1 Black+Decker Dustbuster Hand Vacuum (CHV1410L)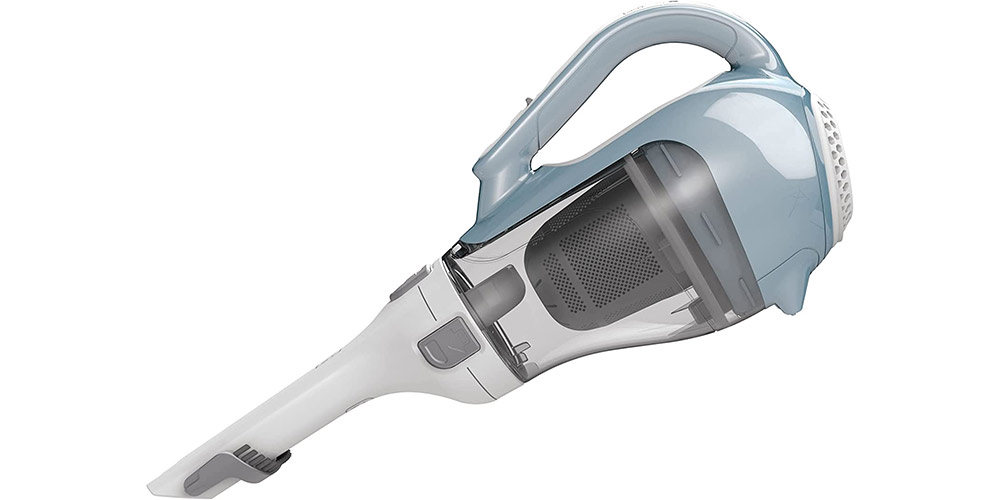 Brand: Black+Decker
Out of all the car vacuums available today, we highly recommend the Black+Decker Dustbuster the most because it's not just ideal for cleaning vehicles but could be of great help for your house cleaning needs. This car vacuum weighs only 2.6 pounds and can only be utilized on dry materials. Keep this in mind if you're looking for a wet/dry vacuum. This product has a suction power of 15.2 air watts and a 16-volts max voltage. It comes with a washable dustbowl that offers 20.6 ounces of capacity. You'll find this product as one of the easiest vacuums to clean and empty out.
The Black+Decker Dustbuster is powered by a lithium-ion battery that requires around 4 hours to get completely charged. It also comes with a charging base for ease of use. According to the company, this car vacuum's battery can hold a charge for 18 months, so you can store it in your vehicle until needed.
This car vacuum is a bit louder and larger than other battery-powered options. Aside from that, we have nothing else but praise for this product. It comes with a built-in crevice tool that functions well for getting into cupholders, seats, and other small areas. It also has enough power to pull out dirt from floor mats, but it won't perform as great as a shop vac. When it comes to build quality, this product seems sturdy and can last for a long time.
Black+Decker offers this product with a two-year warranty. 
#2 Armor All 2.5 Gallon Wet/Dry Vacuum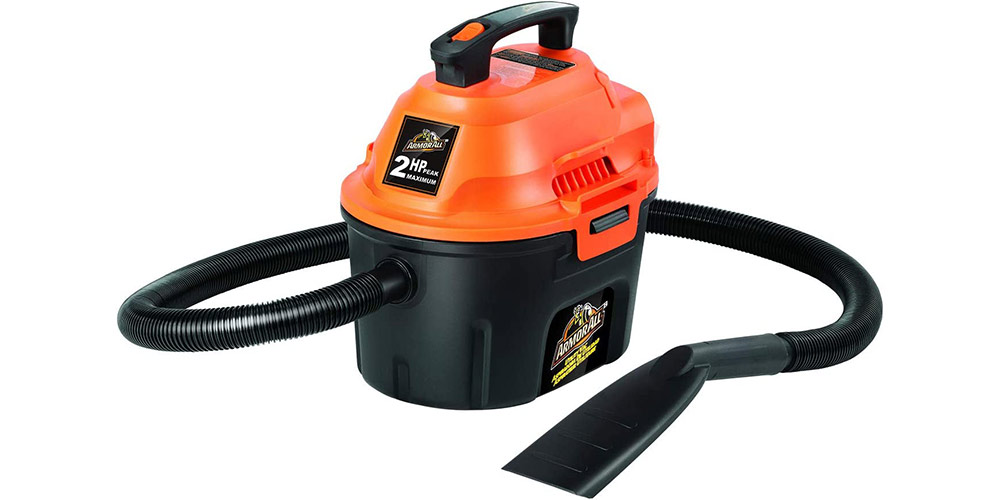 Brand: Armor All
Are you in need of a wet/dry car vacuum and don't mind a power cord? The Armor All 2.5 Gallon Wet/Dry Vacuum is a great option. It comes with a two-horsepower motor and a 2.5-gallon storage tank. It features a power cord with a length of 10 feet. With a long cord and lightweight tank, you can easily move this vacuum around while you clean your vehicle. A six-foot hose is also included, and that helps in extending reach. Same with other shop vacuums, you can switch the hose from intake to exhaust to easily convert the vacuum into a blower.
This Armor All Vacuum has accessories organized via its Complete Vac Organization system. It includes a crevice tool, a 2-in-1 utility nozzle, a blower nozzle, a deluxe car nozzle, a reusable cloth filter, a reusable foam anti-splash sleeve, and a detail brush. Armor All offers this product with a two-year warranty.
This car vacuum is an ideal choice for those who wash their cars often at home and have an accessible power outlet nearby. Even though its tank is smaller compared to what other shop vacuums can offer, it would still be adequate enough.
#3 Dyson V7 Cordless Trigger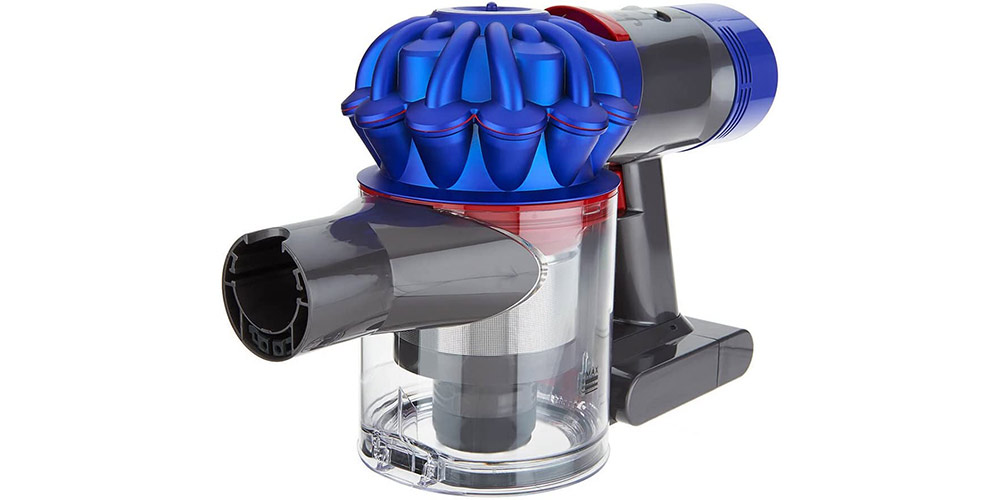 Brand: Dyson
Dyson is one of the most-renowned companies that specialize in manufacturing high-quality vacuums. It would be impossible to create this list without one product from the brand. The Dyson V7 Cordless Trigger has the highest price point of all car vacuums on this list. However, we highly recommend this to those with the budget who want a high-performing option.
This product showcases the powerful digital motor from Dyson that can run for 30 minutes via its lithium-ion batteries. Due to its compact size, its capacity is 0.15 gallons which makes it easy to empty out as well. You do not have to touch the dirt as you just have to pull the lever to release the contents into a trash bin.
The Dyson V7 Trigger is cord-free. The company offers this product with a two-year warranty. It comes with a crevice tool, a combination tool, and a mini motorized tool. The company even tests via the IEC 62885-2 international standard for vacuums. Being expensive and having a smaller tank capacity are the two drawbacks of this car vacuum, but overall, we highly recommend this product for its reliable brand and performance.
#4 DeWALT DXV10P 10-gallon Quiet Poly Wet Dry Vacuum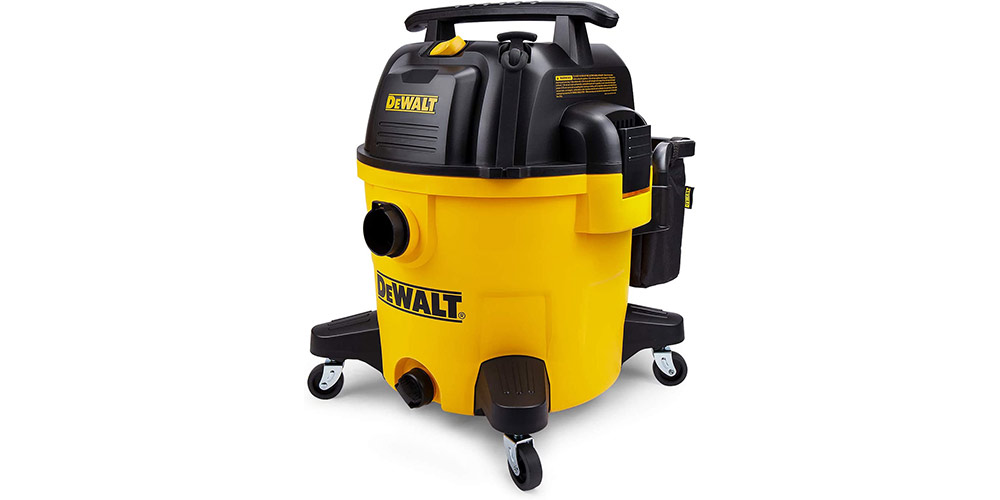 Brand: DeWALT
If you want a full-size shop vac, the DeWALT 10-gallon wet/dry vacuum will never disappoint you. This vacuum features a 5.5-peak hp motor. This is developed to handle and work on large applications. This is ideal for those who have trucks, minivans, and other big vehicles that a small car vacuum can't easily handle. Despite it being big, we were impressed that this product is quiet and light. You can make this a reliable partner not just for cleaning your vehicles but also for your household cleaning needs.
The DeWALT 10-gallon wet/dry vacuum offers five rubberized casters for easy movement and smooth swiveling. This product also includes a 20-foot power cord plus a 7-foot hose that provides a lot of reach, saving you time from plugging or unplugging while you clean. Its exhaust port works as a blower port as well. You can use the suction hose if you plan on reversing the vacuum's function. Its big built-in tank drain also helps in cleaning up liquids easily.
A large built-in accessory bag is also included for convenience. This is located at the vacuum's rear part and allows you to organize the floor nozzle, extension wands, crevice nozzle, and utility nozzle. There is also an elastic hook that helps secure the hose in place.
#5 Milwaukee M18 Lithium-Ion Cordless Compact Hand Held Vacuum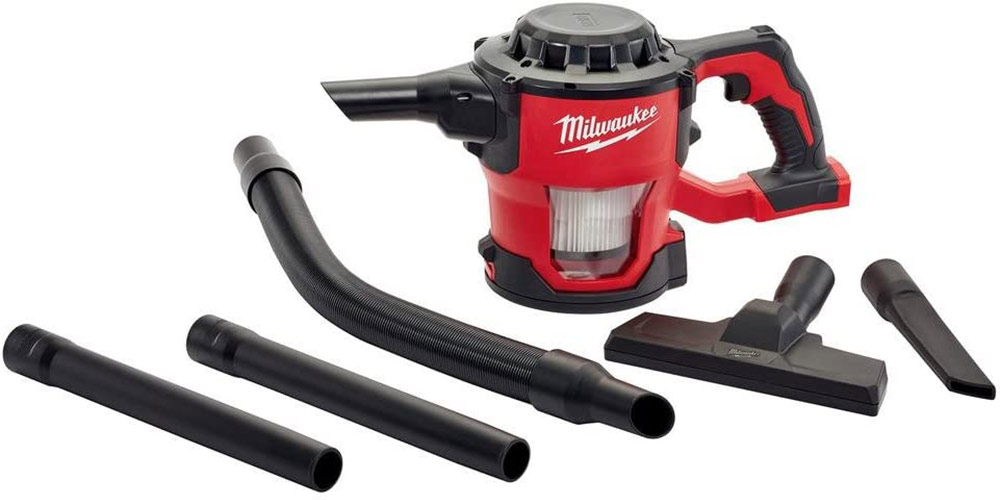 Brand: Milwaukee
Milwaukee is regarded as a reliable brand that produces cordless power tools. The one on this list is the 0882-20, which is a powerful handheld vacuum that can suck up 40 cubic feet per minute. It comes with a HEPA filter that removes allergens while vacuuming. This is pretty important inside your car.
The accessories included with this product are the floor cleaner, two extensions, and the crevice tool. It also has a four-foot flexible hose ideal for floors and seats. You need to keep in mind that batteries are not included when you purchase this car vacuum cleaner. You would need the M18 18-volt lithium-ion batteries from Milwaukee.
The company offers this product with a five-year warranty, so that's a huge plus, especially if you are a hesitant type of consumer.
#6 Dirt Devil Scorpion Quick Flip Corded Handheld Vacuum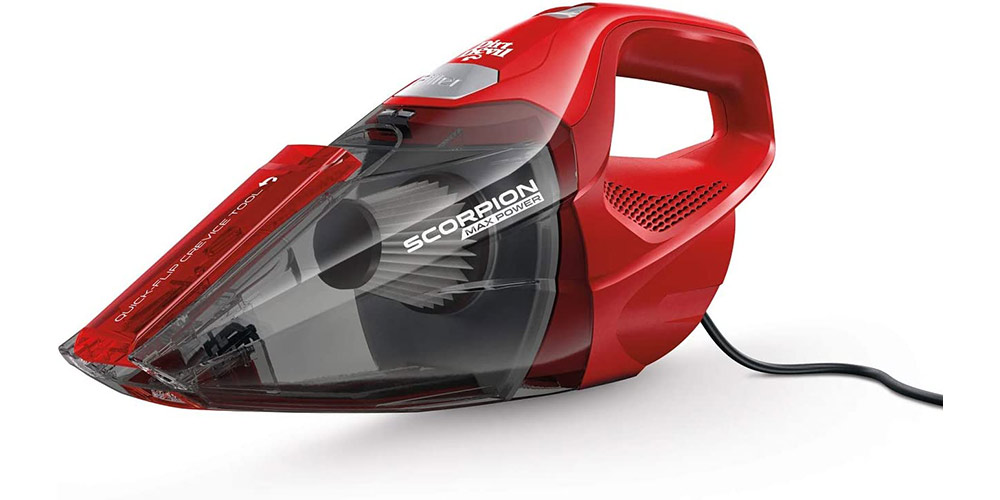 Brand: Dirt Devil
The Dirt Devil Scorpion Quick Flip Bagless Handheld Vacuum definitely deserves to be on this list. It features a Quick Flip crevice tool that helps in reaching and cleaning tight spaces with ease. Its design showcases a Dirt Devil signature red finish. This car vacuum comes with a power cord that is 16 feet long and a hose that is 2.5 feet long. It also includes a sliding brush, a dusting brush, and an upholstery tool. A 7-amp motor powers this car vacuum.
The Dirt Devil Scorpion weighs 3.75 pounds and is a bit heavier compared to the Dyson V7 Trigger, but it's more affordable. It is one of the cheapest choices on this list. Dirt Devil offers this product with a three-year limited warranty. It's a great deal for its very reasonable price point.
If you're a car owner looking for a handheld vacuum that can perform its job well without additional fancy features, the Dirt Devil Scorpion would be a great fit for you.
#7 Bissel AeroSlim Cordless Vacuum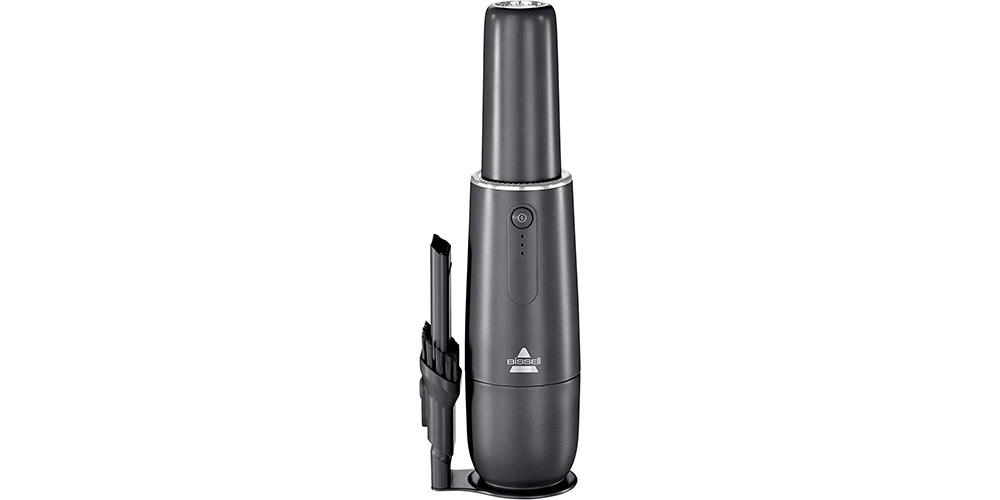 Brand: Bissel
The Bissel AeroSlim Cordless Vacuum features a lithium-ion battery. It can work as long as 12 minutes for a single charge. For some car owners, it may be enough, depending on the size of their car and the mess needed to be cleaned. This vacuum also has a dual-level filtration system that includes reusable and washable filters. It also features a dirt bin plus USB charging. You can charge this product with your car if a USB port is available. It offers a 2-in-1 crevice tool and a dusting brush that you can find inside the box.
When it comes to performance, you'd better check if it can get sand out. With its small capacity and lower power, you may want to look at the top options mentioned earlier. However, if you want a sleek and compact option, this can be a decent car vacuum option.