High-intensity discharge (HID) headlight bulbs have a lifespan of between 6,000 and 8,000 hours, as compared to the 500 hours of conventional halogen headlight bulbs. That means you're probably not looking for replacement HID bulbs as regularly as you would if you had halogen headlights, but they'll need to be replaced eventually.
The easiest approach to obtain replacement HID bulbs is to visit your dealership and have them changed, but that will probably be the option that costs the most. You can save some money by buying replacement bulbs online or at a nearby auto parts store if you're willing to change the lights yourself.
HID replacements aren't offered by as many manufacturers as halogen headlights are. If you want to guarantee the same level of lighting quality as you received from the factory, there are a few brands you may wish to stick with.
#1 Philips Xenon Standard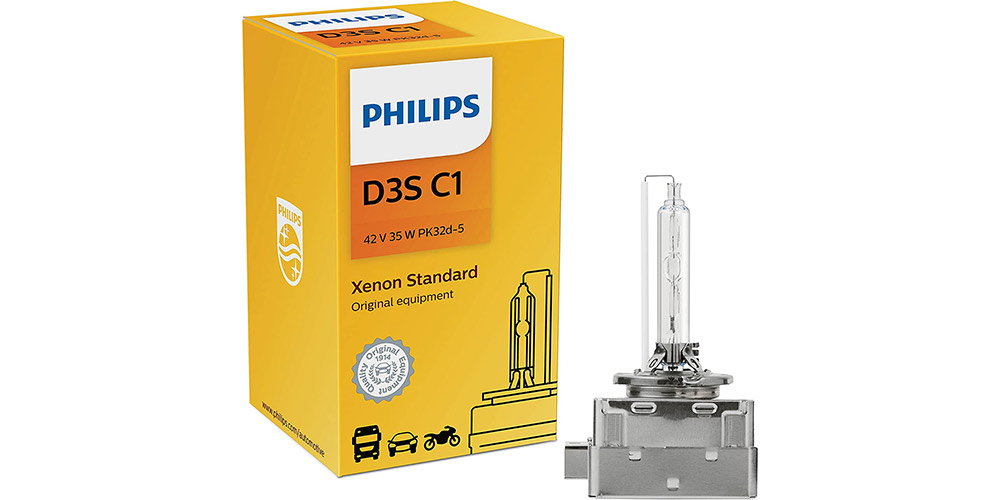 Brand: Philips Automotive Lighting
When it comes to HID headlights, Philips is undoubtedly the most well-known brand. Depending on the use, each Philips Xenon Standard bulb has a variable rating.
The D1S offers 3350 ( 300) lumens at a 4200K color temperature, whereas the D2R offers 35 watts and is rated at 85 volts, for example. At the same color temperature, the D2R is rated at 3000 ( 250) lumens. Ensure that you check the manufacturer's websites for specifications when comparing various items rather than depending on the retailer's website for correct information.

#2 Sylvania HID Headlight Bulb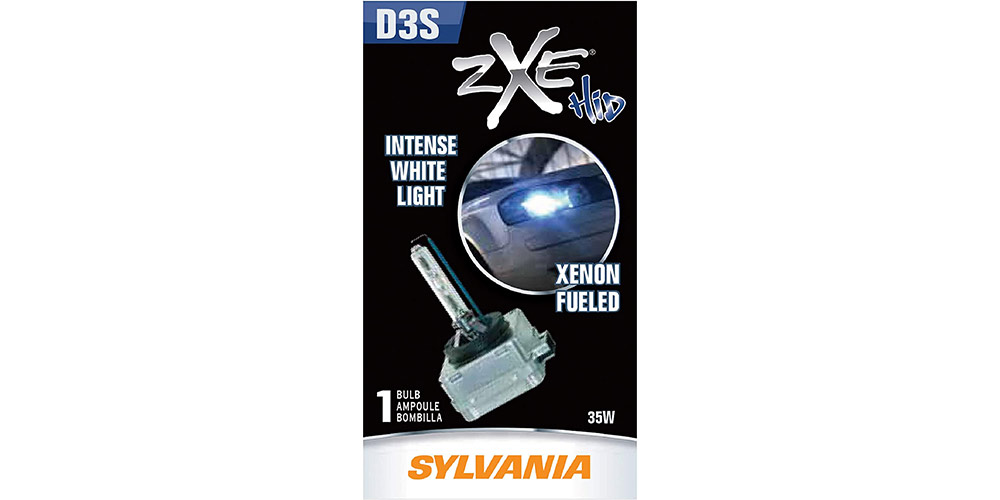 Brand: SYLVANIA
Sylvania is another well-known brand in the automotive lighting area. It's likely that you have seen Sylvania headlight bulbs in the aisles of your neighborhood car parts store, so it should come as no surprise that its HID lights are among the best.
Sylvania's HID replacement bulbs guarantee incredibly long life and exceptional visibility since they are designed, engineered, and manufactured to exact specifications. Although they have a wide range of applications, their lineup isn't as extensive as Philips'.
The majority of Sylvania HID replacement bulbs are rated at 85 volts, 35 watts, 3200 lumens, and a 4150K color temperature. Pay special attention to the specifications for your specific bulb.

#3 HID Warehouse
Brand: HID-Warehouse
HID Warehouse specializes in HID bulbs, and conversion kits for a variety of vehicle make and models, and their products are perhaps the most reasonably priced HID replacement bulbs on the market.
Depending on the color temperature you desire, they also have replacement bulbs in pairs for a variety of applications and colors, including 3000K, 5000K, 6000K, 8000K, 10000K, Ruby Pink, Midnight Purple, and Deep Blue.
Each pair of replacement bulbs comes with two plug-and-play wiring harnesses, making simple work of installation possible. The replacement bulbs are also compatible with the majority of aftermarket HID kits. 

#4 Cougar Motor HID Replacement Bulbs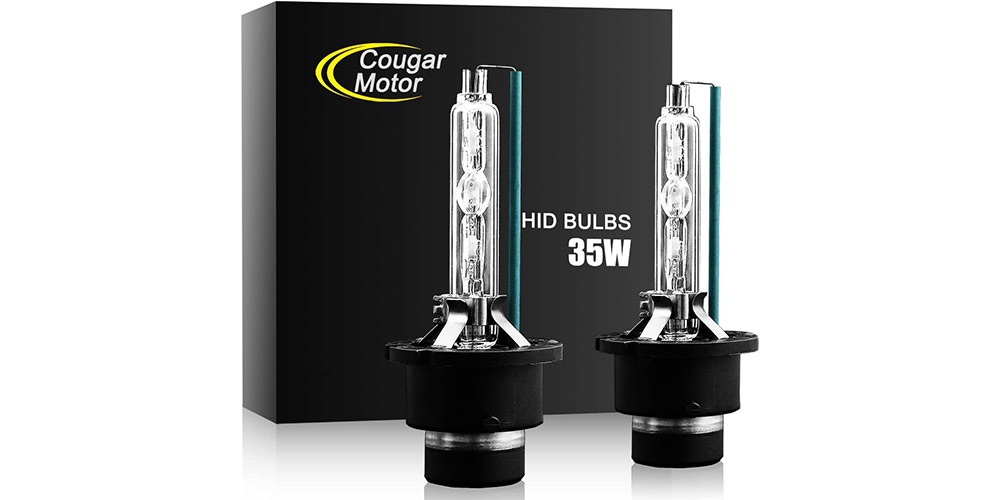 Brand: Cougar Motor
Although Cougar Motor doesn't have as many options as Kensun and HID Warehouse, their HID bulbs are another economical and well-liked alternative. Cougar Motor's HID bulbs come in a number of sizes and colors. For 35-watt bulbs, you have a choice of 4300K, 5000K, 6000K, and 8000K color temperatures.
A tight beam pattern is ensured during manufacturing when each bulb is laser matched to the base. The xenon gas combination is also measured to the correct color temperature and does not fade over time. The bulbs are IP67 weatherproof, with a 3,000-hour expected lifespan, and can produce up to 7600 lumens per pair.
The Cougar Motor product, like other aftermarket bulbs, includes a plug-and-play harness that is made to suit your factory OEM housing without the need for wiring or other changes. Also, inexpensive HID bulbs can not always have the highest quality control. 

#5 Xentec HID Xenon Bulb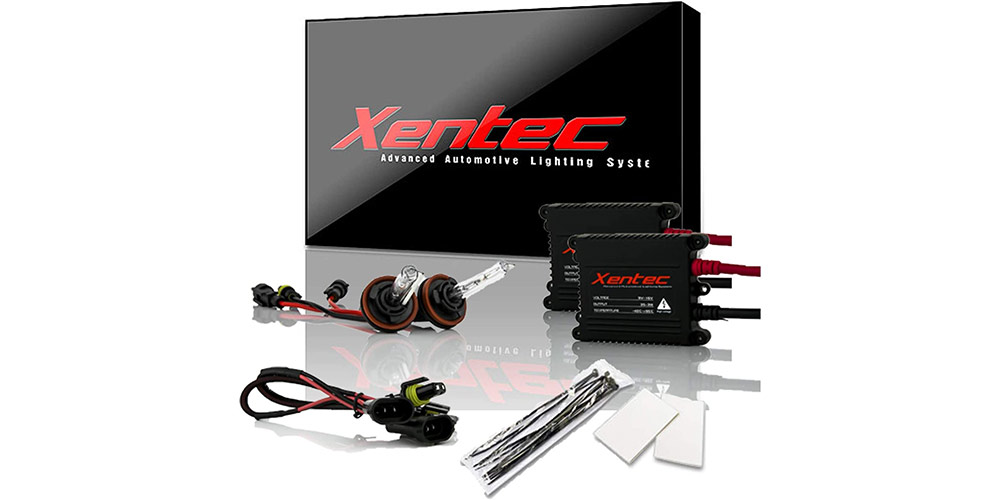 Brand: Xentec
One of the best lighting options on the market may be created by combining an HID bulb with a good projector lens. The Xentec HID Xenon Bulb Bundle is our choice for the best HID conversion kit available today if you're looking for an HID conversion kit for your vehicle. We adore the Xentec brand as it strikes the ideal balance between cost, dependability, and choice. These bulbs come in various sizes and hues.
 On older cars, in particular, a well-specified HID conversion can significantly surpass your OEM lighting system. The HID lights are superior in terms of performance and aesthetics, and they also project light farther into the distance, allowing you to anticipate problems that are farther away.

#6 Xenon Headlight HID Bulbs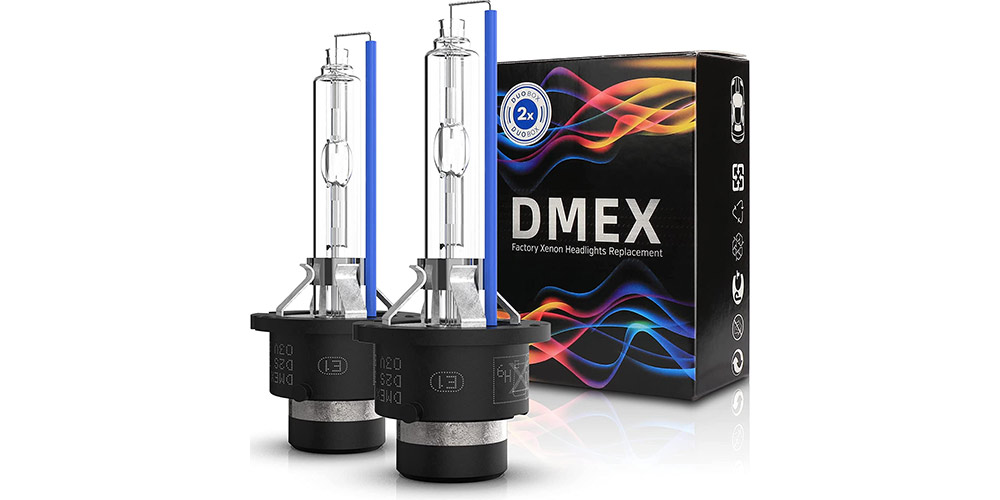 Brand: DMEX
If you need to replace your burnt-out factory HIDs but don't want to spend a lot of money, the DMEX 35W 6000K Xenon Headlight HID Bulbs are our top choice for the finest budget factory replacement HID bulbs. For the best possible match to your factory lights, DMEX provides its bulbs in a variety of sizes and hues.
The fact that these come in a pack of two bulbs is another surprise, at least given the price. Each bulb has a power output of up to 3800 lumens and an increased irradiation distance of 50 meters, which can add up to 4.5 seconds to your brake reaction time. DMEX offers affordable HID bulbs that are excellent for letting you drive safely without costing you a fortune.

#7 Marsauto HID Headlight Bulbs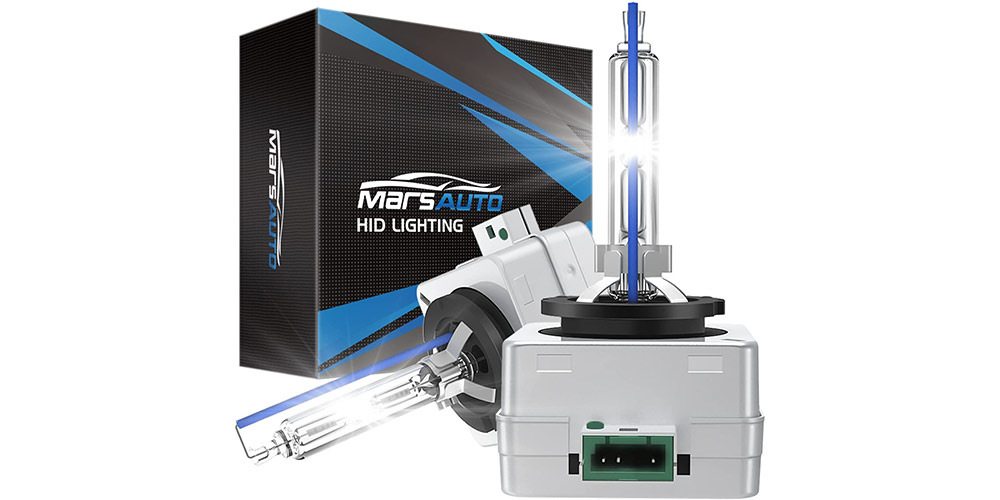 Brand: Marsauto
Marsauto 35W D3S HID headlight bulbs are loaded with high-purity xenon gas, which makes them 200% brighter than regular HID lights and 350% brighter than halogen bulbs. With these 6,000 Kelvin cold white headlights, you can see where you're going. Its improved brightness illuminates more clearly and over a greater distance, enabling drivers to avoid road dangers.  
You need not worry about how long before replacing this, as they have a lifespan of five years. They are strong enough to survive even the worst weather conditions, thanks to the IP67 waterproof rating.
To guarantee that they are 98 percent error-free, the lights are put through extensive testing. The anti-UV coating on the quartz tubes of these lights makes them unique. It safeguards the bulbs and supports their dependable operation.