Regular car cleaning is great for keeping your paint looking fresh and shining, but occasionally you'll need to put in real work to ensure that your paint is protected.
The good news is that clay bar detailing is an easy technique that anyone can perform, although it does take some time. Consider using clay bars if you want to maintain the finish on your new automobile or if you need to repair the paint on your old car immediately.
We've produced a list of the top ten best clay bars on the market right now.
#1 Chemical Guys Medium Clay Bar and Luber Kit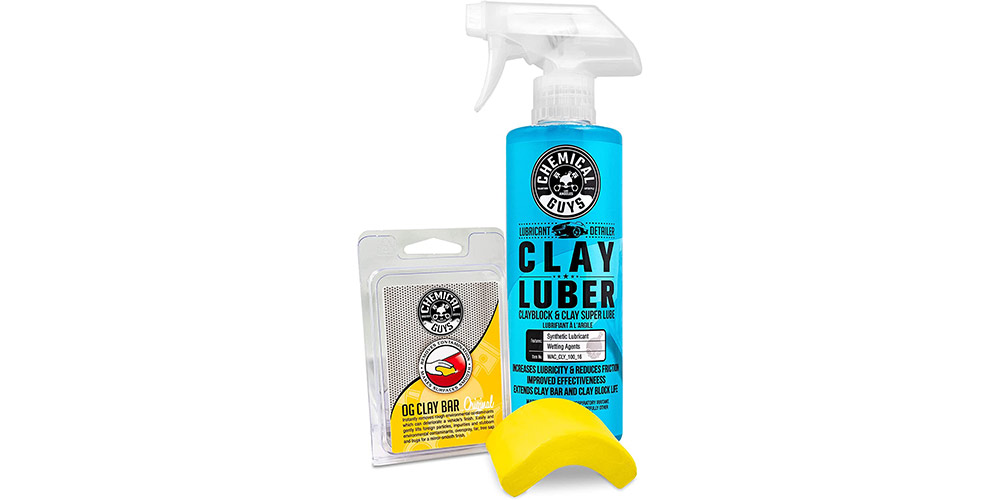 Brand: Chemical Guys
Chemical Guys offer four different clay bars in its lineup. It includes original, light, medium, and heavy clay bars, and each one has a distinctive color to indicate its type. The professional-grade medium and heavy clay bars are fairly stiff and difficult to form. But they are excellent at removing all types of pollutants from your paint and overspray. But, regardless of which clay bar you choose, it's one of the best if you have the experience and patience to use it properly.
Since it is non-abrasive, it is suitable for all aluminum, chrome, fiberglass, paint, and finishes. It also comes with a 16-ounce bottle.
#2 Mothers Speed Clay 2.0 (17240)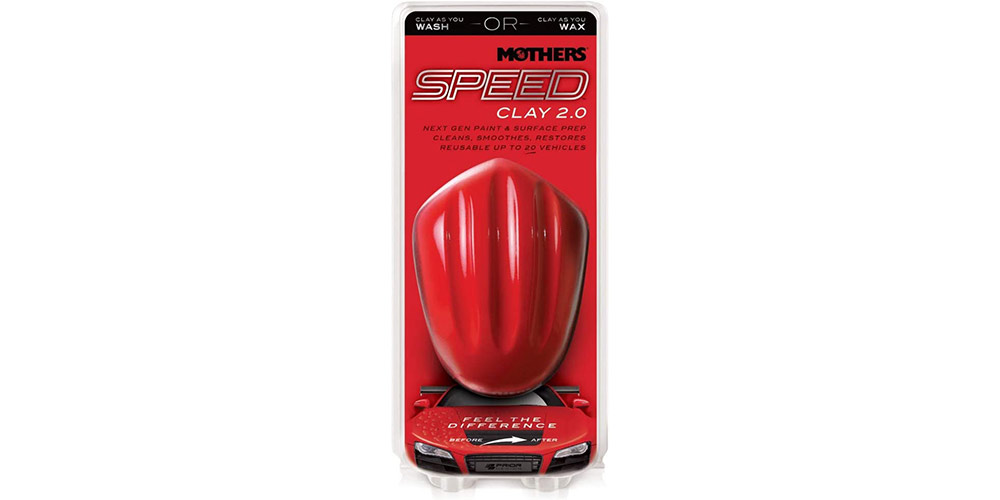 Brand: Mothers

Using unique rubber polymer technology, this solution is exceptionally successful in removing most pollutants from your paint. You may use it on any smooth surface, including the paint on your automobile, chrome piece glass, and smooth plastics, as long as you keep it wet.
You cannot fold or cut this into small pieces because it is not a traditional clay bar. This implies that while it isn't the best product for tight spaces, it works significantly better on large surfaces. This product has an ergonomic design that helps make it easier and faster to use than a typical clay bar. It is not a very expensive product overall, and you can use it on approximately 20 different automobiles before you need a new one.
#3 Meguiar's Professional Detailing Clay (C-2100)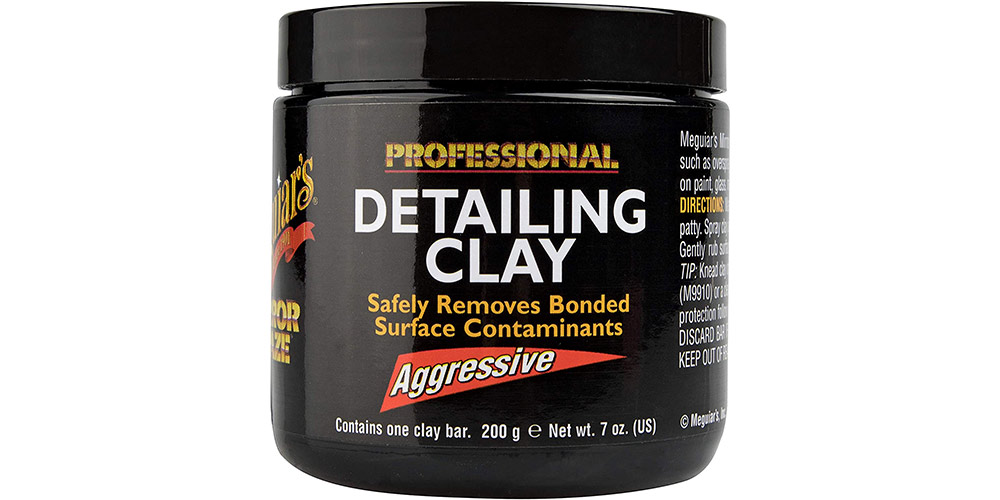 Brand: Meguiar's
This product is intended for experienced users. For it to function properly, you will have to use a lot of lubricants as it is very "grabby." This clay bar will also stick to your hands as you use it, which is why it is only recommended for experienced users. It can, however, be stored for a while as it is incredibly flexible and has its own container.
It is made to get rid of almost any contaminant that might be on the paint of your car, including overspray, brake dust, embedded metal, tar, and even oxidized paint. If you want the best of the best, this is the way to go. The outcome will be a finish that is as smooth as glass. However, this product has a higher price point, and it doesn't come with any lubricant.
#4 IPELY Clay Bars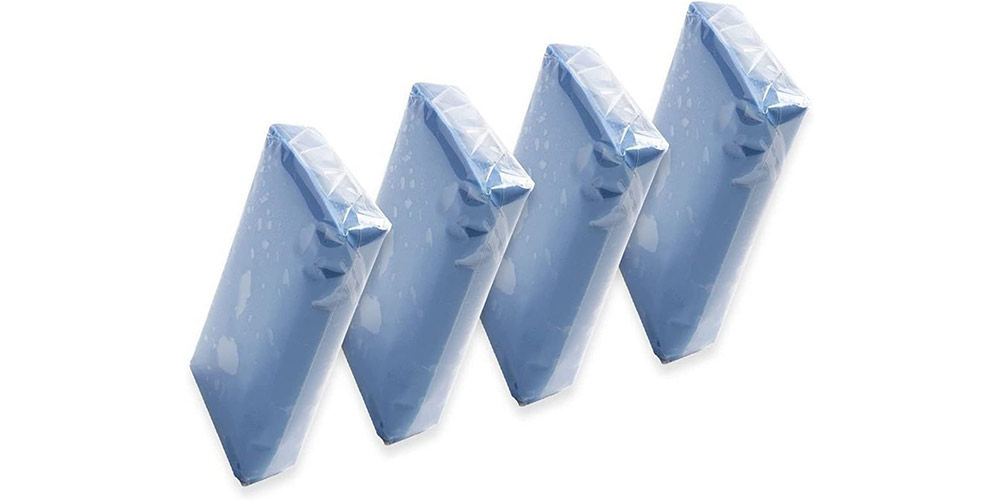 Brand: IPELY
If you're searching for a great deal, IPELY offers their clay bars in a four-pack, with each clay bar weighing 100 grams. Compared to other suggestions, this clay bar is stickier; thus, you need to use a lot of lubrication when using it.
This option is also less flexible than softer clay bars available on the market, particularly in cold weather. It's the best choice if you want decent results on a tight budget, especially if your car's finish is in great condition.
#5 Mothers California Gold Clay Bar System (07240)
Brand: Mothers
The pack contains two clay bars, an instant detailer, and a microfiber cloth, so you can get right to work detailing your automobile. Since it comes with an instant detailer and a microfiber cloth, this clay bar is of great value overall and works well for removing rusted paint and overspray. It's also one of the simpler clay bars to use if you're new to clay bar detailing because it's not very abrasive.
While this product will remove the majority of contaminants from your paint, it will not remove all of them. You might want to take a closer look at a more professional-grade product if your car's finish is in rough shape.
#6 Griot's Garage Paint Cleaning Clay (11153)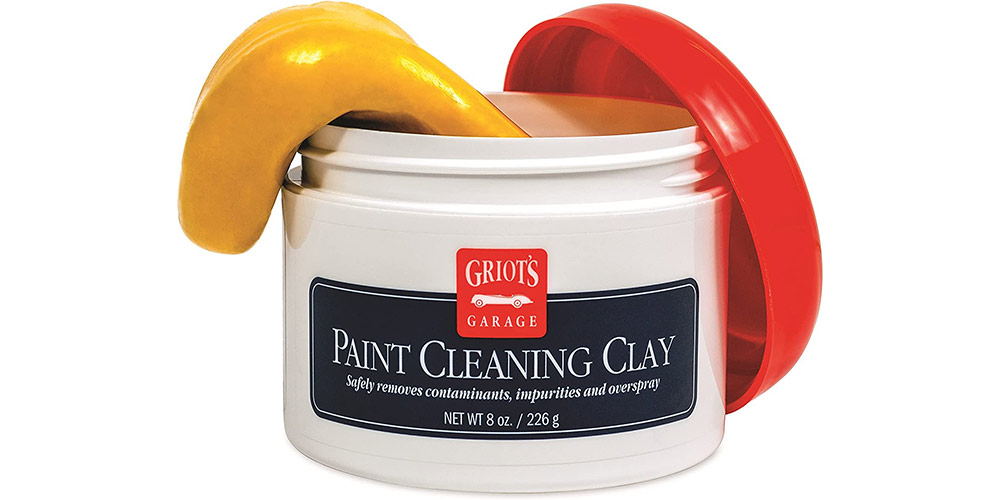 Brand: Griot's Garage
Griot's Garage Paint Cleaning Clay is a well-rounded clay bar. It comes in an 8-ounce sealed bottle that keeps moisture even after extended storage. While it doesn't provide the same tactile experience as other products and is slightly more difficult to form and shape, it works rather quickly on larger surface areas.
It has a lighter shade, making it easier to spot contaminants on your paint finish while working. It's also useful to know when to fold the clay bar over to work on another area of your vehicle.
#7 Lithium Auto Elixirs Fore Clay and Luster Lube
Brand: Lithium Auto Elixirs
Fore Clay and Luster Lube by Lithium Auto Elixirs is more than just a clever name; it is made with ultra-fine volcanic mud. This clay bar is a natural recipe that should provide stronger adhesion than synthetic clay because it has no dyes or cheap fillers. This makes it simpler to get rid of all the impurities on your car's surface and swiftly return the paint to its original, smooth gloss.
The Fore Clay comes with a bottle of Luster Lube, which has remarkable hydrophobic properties. The detailer can also be used to clean and shine between washes, leaving a layer of protection against dangerous UV rays behind.
#8 Adam's Clay Bar Kit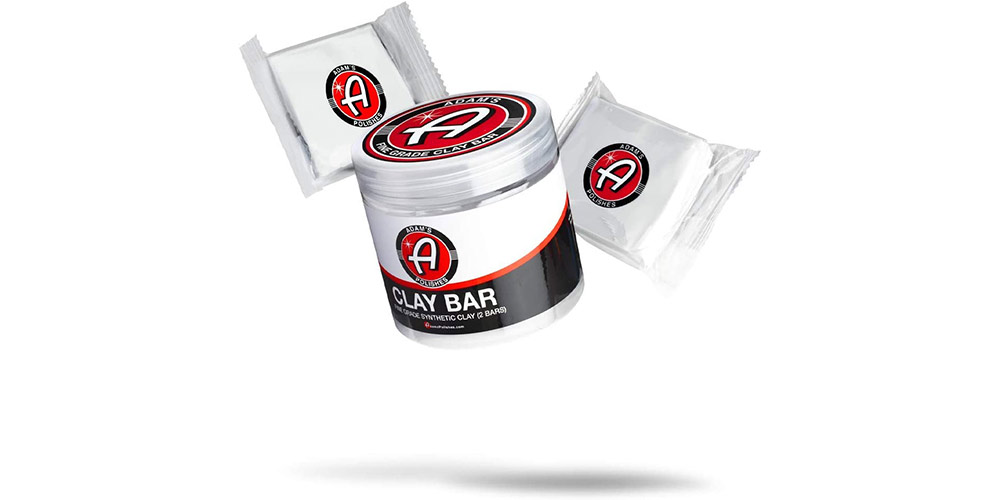 Brand: Adam's Polishes
Another well-known name in the automobile maintenance sector is Adam's Polishes, whose clay bars are excellent for restoring your car's shine. Each jar contains two bars, or 100 grams, made of super soft, ultra-fine grade material. The fine-grade clay bar is ideal for quick and easy decontamination before a coat of wax or sealant.
Although any luber will do, we advise using its detail spray along with the clay bar. These clay bars are safe to use on glass, wheels, trim, and paint.