We've all seen the beat-up cars running around your town, Honda Civics, Chevy Cavaliers, and various other cars. But, Chevrolet hid a gem in a pile of garbage.
Chevy first introduced the Z24 in 1985, and unofficially deemed it the little brother of the Camaro. But, does it live up the Camaro's standards?
Here are the five reasons why you need to buy a Cavalier Z24 today.
5. Body Styling
When it comes to Z24 Cavaliers, you have quite a few options to choose from when picking a body style that you like. If you like older looking cars, you could purchase a 1st, or 2nd gen Cavalier Z24. But, nobody will even recognize what you're driving and just assume its another beat up old car.
The real star of the Z24 lineage is the 3rd gen. It features styling cues from the Camaro, as well as ditching the 1980s looks for some updated 1990s looks.
RELATED: What Makes Buick Regal GS the Ultimate Sleeper?
The 3rd gen Z24 came in a coupe and convertible the entire time it was available, and the general public loved it. However, they were missing a four-door sedan, which could provide a perfect equal medium between a sporty car and full sedan functionality.
So, just before it was ended Chevy offered a 4-door sedan version, but only produced it for a short amount of time. This makes the sedan fairly rare and sought after.
Additional Cavalier information can be found on Wikipedia.
If you look at the front and rear tail lights of the Cavalier Z24 you can definitely tell it was influenced by its Japanese competitors as well as the 90s as a whole. Seriously, look at an EG Coupe (92-95 Civic coupe), and try to tell me it doesn't look similar to the Cavalier.
The body of the Z24 is sleek, but so simple it's a little boring which is absolutely perfect for the average consumer. The unsuspecting looks definitely add to the sleeper factor of this car.
4. Parts Sourcing
Some of the parts of the Cavalier chassis (J-body) are shared with the Dodge Neon, and the a few other J-Body vehicles that were built at the time. The rear drum brake system can be swapped to disc brakes from the Neon Sport and R/T with slight modification.
This gives the Z24 a massive improvement in braking performance, as well as track-ability if you ever decide to begin racing on the track.
The factory solid beam rear suspension can also be swapped to an independent rear suspension from the N-Body (Grand Prix/Aero) cars. Solid beam rear suspension isn't a terrible design, however the fully independent suspension that can be swapped in gives it much greater rotation mid corner.
RELATED: 6 Things That Make the IROC Z28 the Ultimate Muscle Car
On top of all of that there is a decently sized aftermarket backing for the Cavalier Z24 and the J-Body chassis as a whole. This is because of the sales success of the the sporty little Z24, as well as it being an American car in the American market.
3. Power to Weight Ratio
Depending on what generation Z24 you have, you'll have between 120 to 150 horsepower. Sounds pretty slow right? Well, you have to remember that back in the 90s 150 horsepower was actually a decent amount.
The Ford Mustang and Chevy Camaro were at about 220 horsepower at the time. But, that 150 horsepower is able to propel the Cavalier Z24 from 0-60 in 7.6 seconds. That 7.6 second 0-60 time puts it right next to the Civic SI which is its main competitor.
Funny enough that 0-60 time is also not to far behind a 2015 Scion FRS. Not to bad considering the 15+ year difference between the two.
The Cavalier was a light car to begin with, its around the same size as its biggest competitor, the Civic. The Z24 weighs in at around 2,500 – 2,700 lbs. That makes the Z24 lighter than a modern Mini Cooper and really makes it a fun little car to drive.
If you've ever driven anything that weighs less than 3,000 lbs you know how much fun they are to toss into a corner at a ridiculous rate of speed.
Why do you think Lotus is even in business? Because really light cars are stupidly fun, but not that comfortable. I know 7.6 seconds sound really really slow, but in a car as small as the Cavalier it doesn't actually feel all that slow.
2. Optional Eaton Super Charger
The golden option of the Z24 was an Eaton M45 supercharger kit, which was only available through specific GM dealerships and could only be installed by them.
The supercharger kit only ran 4.7 psi of boost, but bumped power output up to 190 horsepower, and dropped the 0-60 times to around 7 seconds flat.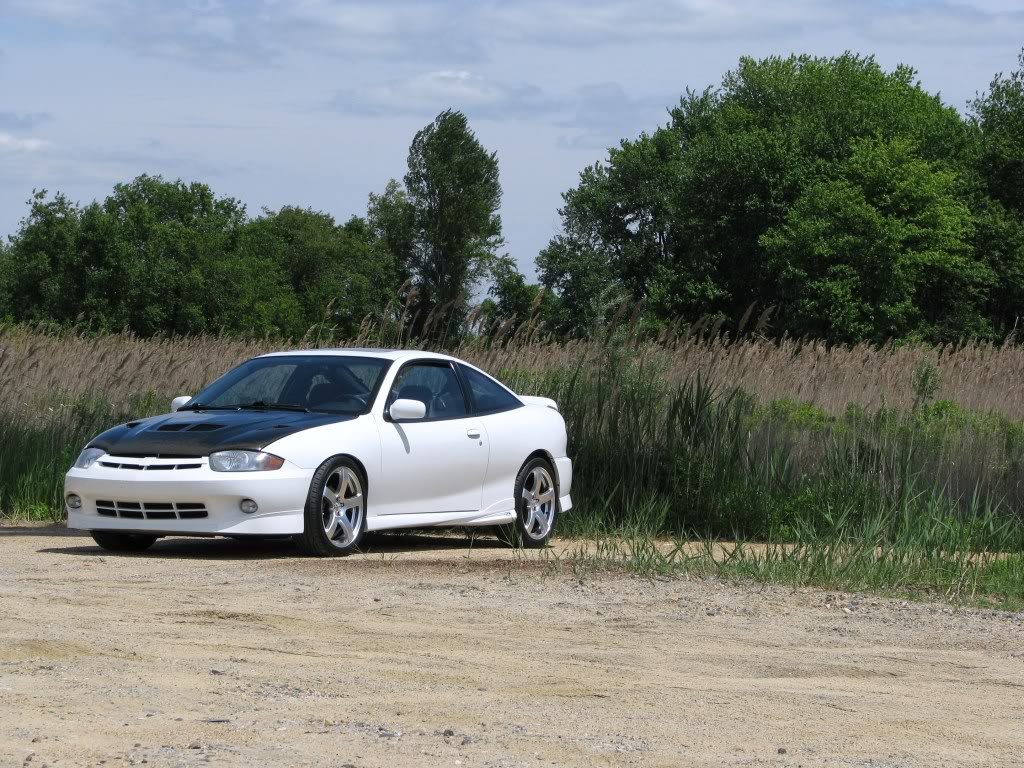 If you really want more power you can install a smaller pulley on the supercharger and step it up to 220+ horsepower. If you're really crazy, then you can even build the whole bottom end of the engine and crank the boost way up.
The M45 is a very small supercharger and isn't capable of making huge amount of boost due to its size.
1. Sleeper Factor
If there was such a thing as a sleeper factor, this car would be nearly off of the charts. I don't know about you, but I see beatdown Cavaliers every single day. I've never thought one could actually be kind of fast, and thats whats so great about Z24 Cavalier's.
Along with the rise in popularity with sleepers, the Cavalier Z24 has started to rise in price due to a large amount of people wanting one in a short period of time.
In a world of loud, bight colored cars its a nice change to see a car that is hidden amongst regular boring cars.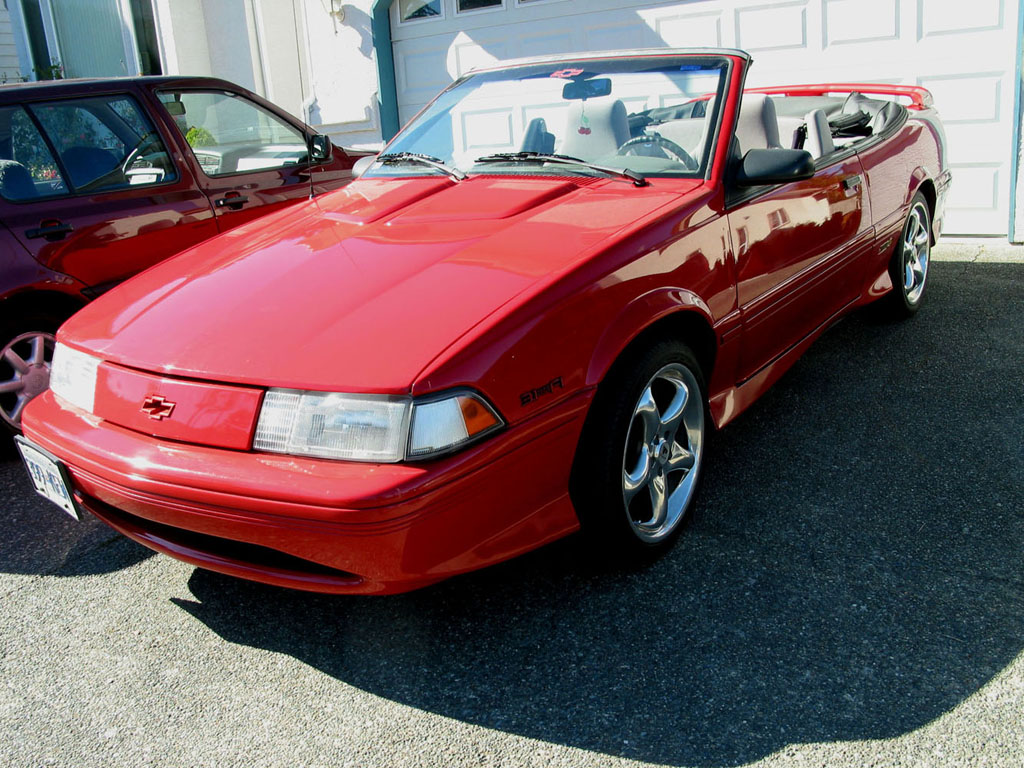 Thats the best part about owning and driving a Cavalier Z24, almost nobody knows that fast Cavaliers even exist, so when you smash a Mustang in a race the look on their face is "What just happened? Did I just lose to a Cavalier?!".
You also are way less likely to get pulled over by police for some strange reason, to them you're just a regular person driving a regular car.
RELATED: 6 Reasons Why Chevy LS Engines are so Great
Is the Cavalier Z24 for You?
The question you might be asking yourself now is "Should I get a Cavalier Z24?". If you like sleepers than the Cavalier Z24 is a good fit for you. If you like "tuner" cars, then the Cavalier Z24 is a good fit for you.
The problem with the Z24 is the same problem the Miata has. Regardless of how awesome and fun it is to drive, people will still make fun of you. If you drive a Cavalier, Civic, Miata or anything else small and fun, people are bound to make fun of you.
If you can deal with the hate and like small sporty cars then the Cavalier Z24 is definitely for you.
Summary
So, the Cavalier isn't any sort of sports car, but it is a great daily driver to have some fun with and with the right modifications can actually become a mustang killing beast.
Unfortunately, due to its drum brake rear and suspension design it can never become a true performance car. Let us know what you think in the comments!