Even after more than two centuries, the Chevrolet Corvette C5 remains to be a great platform.
Car enthusiasts adore the car's capability to support various aftermarket modifications, like a near-perfect project car. Many performance modifications can be used to jack up the car's performance, but perhaps the most popular one are intake systems.
They're relatively affordable, easy to install and provide slightly noticeable gains.
Intake systems work by providing a pathway for the ambient air to reach the engine. Once the air gets to the combustion chambers, it allows the fuel to ignite much faster. A consistent and smooth route is necessary for keeping the engine fed with as much air as it needs.
Once a constant air supply reaches the engine, your car can then generate more power and experience better mileage.
The problem with your car's stock intake system is that it's too restrictive. It only allows the engine to receive a certain amount of airflow to keep it running smoothly. The regular volumetric airflow your car receives with the stock intake is certainly not enough if you want your vehicle to perform at a higher level of performance.
Because of this, many aftermarket manufacturers took the initiative to create more free-flowing exhausts partnered with high-quality air filters to supply more cold and oxygen-rich air into your car.
Below are the C5 Corvette air intake systems that are favored most by the C5 Corvette community.
#1 K&N FIPK Performance Air Intake System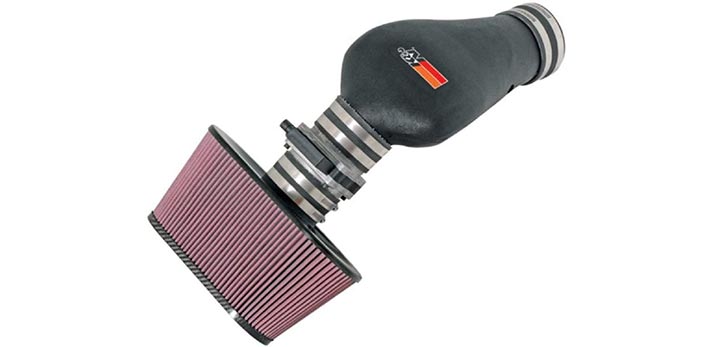 Manufacturer: K&N Engineering
Part Number: 57-3020
Estimated Horsepower Gain: 18.29HP
Have you ever heard of K&N Engineering? We bet you do. They're well-loved by the car community for their trusty and reliable air filters and intakes. And to no surprise, their products, like the K&N FIPK Performance Air Intake System, last a long time.
People often pick this C5 Corvette K&N intake because of how convenient they are to use and maintain. And oh, they filter the air pretty great too.
So what's with this FIPK Air Intake System? First off, it's got a rotomolded tube made from highly dense polyethylene with a larger diameter than your stock intake tube. Second, it's got a pretty reliable oversized conical air filter that sucks up the impurities present in the air before it even gets into your engine.
Perhaps the winning factor with this intake system is its reliability and convenience. With the K&N FIPK intake, you can go up to 100,000 miles before you even need air filter maintenance.
K&N FIPK Performance Air Intake System Features:
Rotomolded intake tube made from high-density polyethylene
Equipped with a reusable and washable High-Flow Air Filter
Comes with a custom heat shield
Lasts up to 100,000 miles before you need a filter maintenance
Backed by K&N Engineering Million-Mile Limited Warranty
#2 Vararam Ram Air Intake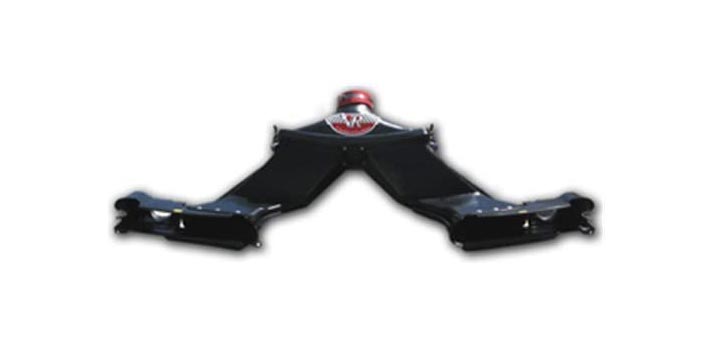 Manufacturer: Vararam

Part Number: VR-B2
Estimated Horsepower Gain: 40hp
Vararam is one of those names popular in the Corvette community for delivering what intake systems are supposed to; noticeable horsepower gains. Many C5 Corvette owners love this intake because the extra airflow it promises is accurate and not just a marketing ploy.
In fact, most owners suggest that you get your car tuned right after you install one because the car may have a pretty lousy time handling the newfound supply of fresh and clean air.
What can you expect from the Vararam Ram Air Intake? You will experience actual power gains, especially when you drive spiritedly on the highway. It claims to provide an extra 40hp to all throughout the RPM range.
And judging from some of the discussions in the Corvette community, this far-fetched claim seems to be factual. This C5 Corvette Vararam intake also comes with an upper airbox made from impact absorbent material to ensure that the components are dry and free from the heat from the engine bay.
If you're looking for a proper ram intake for your C5 Corvette, then the Vararam Ram Air Intake is definitely the one for you.
Vararam Ram Air Intake Features:
Provides an extra 40hp to your engine
Components are designed to disperse any incoming water
Noticeable performance gains
Easy installation; cutting or drilling isn't required
Equipped with a ​​VR Super Street Filter
#3 Callaway Honker Intake System
Manufacturer: Callaway
Part Number: 203.50.2500
Estimated Horsepower Gain: N/A
If there's one thing Callaway is known for, it's their knack for building some rad aftermarket products with top-tier quality parts and as well as impressive fitment. And although the name sounds funny, the performance gains this intake provides are no joke.
It also has an eye-candy OEM look, which is perfect for owners who want to keep the classic contemporary aesthetics of their cars, both inside and out.
The Callaway Honker Intake System can give you hardware made from premium-quality material integrated with smooth internal surfaces. This pathway ensures that there is enough volumetric airflow supplied into your engine.
Match those non-restrictive surfaces with free-flowing K&N filter elements, and you're set up for a fun ride. And also, the OEM appearance isn't just for aesthetics; this C5 Corvette Callaway Honker Intake does work well with all of the stock engine management sensors.
Callaway Honker Intake System Features:
Polymer construction keeping the air intake as cool as possible
Comes with an OEM appearance
Equipped with free-flowing K&N filter elements
Works exceptionally well with all existing stock engine management sensors
Backed by Callaway 3-Year Limited Warranty
#4 Halltech C5 Venom™ II Intake System
Manufacturer: Halltech Systems
Part Number: V2024
Estimated Horsepower Gain: 30hp
Here is another one of the top contenders for C5 Corvette intakes: the Halltech C5 Venom™ II Intake System. This one is often compared side-by-side with the Vararam Ram Air Intake System because both can give quite a show of performance gains and build quality.
And although this intake's price is pretty steep compared to most intakes on this list, we're sure that this one's a bang for the buck.
The Halltech C5 Venom™ II Intake System is not just your average run-of-the-mill mod. The C5 Corvette community loves it because of the amount of airflow that goes into the engine, far better than what the stock intake could provide.
On top of that, Halltech partnered with K&N to produce the Super Bee™ II. This air filter is made from layers of cotton filter media with tacky oil to help trap air impurities efficiently. The Super Bee™ II filters will provide enough airflow for N/A applications down to cars running on 1000hp.
Halltech C5 Venom™ II Intake System Features:
Utilizes the stock MAF sensor
Seamless airflow fit for spirited driving
Equipped with Halltech's Super Bee™ II air filter
Comes with a honeycomb screen
#5 SLP Performance "Blackwing" Intake System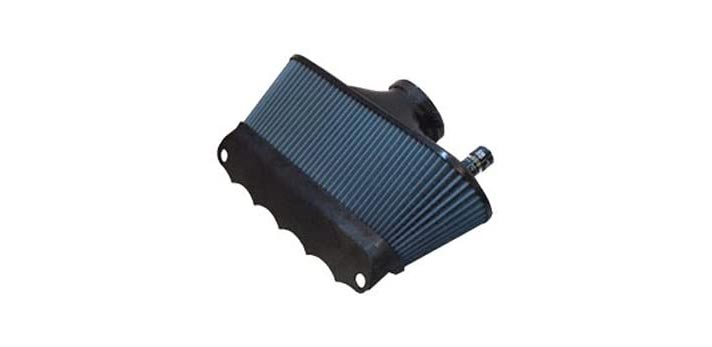 Manufacturer: SLP Performance

Part Number: 21110E
Estimated Horsepower Gain: N/A
Choosing what aftermarket intake system you should get can be challenging, primarily if your budget is somehow restricted. Times may be challenging, but you're still dedicated to getting your hands on a decent intake that will at least set your car up with other performance modifications like heads or a cam.
Well, if you want something cheap yet effective enough when it comes to keeping your engine supplied with fresh air, then we've got something for you.
The SLP Performance "Blackwing" Intake System is a mod for those who just want to try an intake out for their Chevrolet Corvette C5. Yes, it does help your engine breathe better. Yes, it's pretty easy to install. But unlike most of the intake systems on this list, performance gains or even mileage improvement are noticeable.
On top of that, the Blackwing can serve as a gateway mod, helping other modifications that would require more airflow once installed.
SLP Performance "Blackwing" Intake System Features:
Affordability
Easy to install
Equipped with reusable high-flow air filter
Backed by SLP Performance 90-Day Warranty
HONORABLE MENTION: BPP Vortex Rammer Cold Air Intake System
Manufacturer: Breathless Performance Products
Part Number: 100-2001
Estimated Horsepower Gain: 15hp-20hp
The Vortex Rammer is often compared side by side with the Vararam intake. In fact, there are so many fans of the latter that the former seems too overshadowed. Both are cheap, effective, and are worth the money.
However, since the Vararam is a pain to install, many would flock to the Vortex Rammer to avoid such problems.
To give you an idea, the Vortex Rammer is a track-proven cold air intake system that can give you extra horsepower, from 15hp to 20hp. The fitment is decent too, as it is not enormous and protruding.
And also, as said earlier, the installation is a breeze. It would only take you about two to three hours to fit this bad boy on your engine bay.
The only prevailing problem with this intake is that it's prone to hydro locking. So if you often run through puddles around your neighborhood, then you might want to skip this one out for now.
Other than that, the Vortex Rammer is an investment-worthy of your time and money.
BPP Vortex Rammer Cold Air Intake System Features:
Provides 15hp to 20hp extra horsepower
Impressive fitment
Installation is fairly easy
Noticeable improvements in acceleration and mpg
Are Air Intake Systems Worth It?
Most car enthusiasts would argue amongst themselves whether intake systems actually provide any valuable and noticeable benefits or not. Some claim that the benefits these mods offer are nothing but a sham, a marketing ploy by aftermarket parts manufacturers just to sell their products.
On the other hand, others believe that intake systems can actually help the car, even in the slightest of ways. The gains may not be as noticeable as power steroids like turbochargers, but you can certainly feel the positive effects it entails at specific driving styles.
So, are air intake systems worth it? We believe so. Performance modifications like cold air intake systems may contribute little initially. In the long run, it successfully fulfills its purpose of supplying cold and clean air into the engine with an efficiency you can't find on stock intake systems.
Once it's partnered with other performance modifications like exhaust systems, turbochargers, superchargers, intake manifolds, and many more, it'll function even better.
The significant benefits that aftermarket air intake systems offers are as follows:
More Horsepower and Torque
We all know for a fact that engines use air to assist in fuel combustion. The standard airflow provided by the stock intake system will only provide as much air to keep your car running at expected levels.
However, once non-restrictive aftermarket intakes are introduced to your vehicle, your engine can now accept more volumetric airflow, thus making the fuel combustion easier. This will inevitably result in more horsepower and torque.
Better Mileage
Cold air intakes can massively help in fuel combustion. Air is a significant factor to consider if you want fuel to burn properly. The more air is shoved into the engine, the less fuel you'd need to create spontaneous combustion.
And because explosions in the cylinder are now much easier to achieve thanks to the newfound supply of air, fuel is spent less, therefore improving your car's mpg.
Innovative Air Filters
As time went on and technology progressed, aftermarket parts manufacturers have found different ways to produce innovative components such as air filters to solve the airflow restriction present in most cars.
Most air filters these days can sift up to microns of air impurities, an absolute necessity if you want to keep the engine's health up and running.
Cold air intake systems have always been one of the staple modifications car enthusiasts opt for whenever they want to make their cars slightly more powerful. As for the C5 Corvette, only a handful of these intakes can provide actual valuable benefits.
Choosing the right intake system will not only give you a slight boost in horsepower and torque but will also supplement the capabilities of the other performance mods you'll have on your car in the future.