Even up to this day, the Chevrolet Corvette remains America's icon for performance-oriented sports cars. Its influence is present in the streets, the competitive motorsports scene, and even pop culture.
Known for its unique ability to give its driver fun and thrilling ride, this iconic sports car has long been correlated to freedom and adventure. One of the reasons this car is the best is that it's actually an excellent platform for modification.
Car enthusiasts love this car because it responds well to modifications, especially with the performance mods. Adding some performance mods into the mix will amplify its powerplant, unchaining an angry stallion in need of speed.
Other mods can improve how the car looks too. By fitting in the proper aesthetic mods, you can make the car look more assertive and dominant than ever.
There are a bunch of upgrades you can install in your Chevrolet Corvette C7. Still, we think that only a few of them are necessary to bring the best performance and look out of your car.
So check out the list we've made below to see what we think are the best modifications to get for your Chevrolet Corvette C7.
#1 Exhaust Systems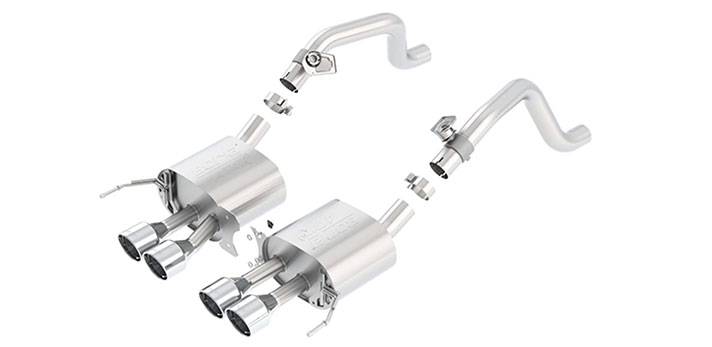 If you own a Chevrolet Corvette C7, then you already know how awesome it sounds. Its mean exhaust note fits such a high-performance sports car, and to be honest, you can't ask for more.
But suppose you're an avid car enthusiast. In that case, you also know that the previous statement is not valid, especially if you've encountered some modified Corvettes with some sick-sounding exhausts that just shiver your timbers.
Aftermarket exhaust systems are a significant performance upgrade you can get for your Chevrolet Corvette. Sure, it does not deliver noticeable horsepower and torque gains.
Still, the right exhaust system will expel exhaust gasses more efficiently out of the car. Partner that with some other performance-enhancing upgrade, and you'll see your car run around like a real Thoroughbred.
There's a lot of aftermarket exhausts for the 'Vette, but if you're into an earful exhaust grunt that'll put a massive grin on your face, then you should check out the Borla ATAK® Axle-Back Exhaust System.
The ATAK® has always been the best candidate for enthusiasts looking for some serious upgrade on how their car sounds. It'll give you a taste of what a real sports car should sound like.
Recommendations:
#2 Intake Systems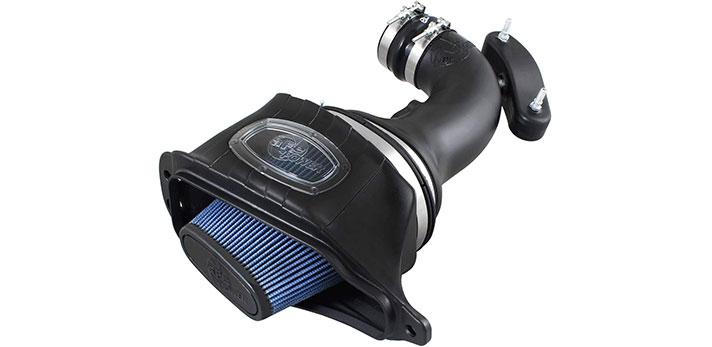 Just like humans, cars need to breathe in some fresh air too. The cleaner and purer the air is, the better. Now, for high-performance cars like the Chevrolet Corvette C7, clean air is not a luxury; it's a necessity.
If you want to make its LT engine burn fuel more efficiently, then you're going to need the help of intake systems.
Intake systems work hand in hand with exhaust systems. Intakes help the 'Vette inhale, while exhaust systems assist the car to exhale. Unfortunately, while Chevrolet did a terrific job making such a competent stock intake system, it's still restrictive.
It doesn't allow as much air as the engine needs for optimum performance.
Aftermarket auto parts manufacturers took the initiative and offered car enthusiasts like you a cheap yet effective way to help your Chevrolet Corvette C7 take in as much clean air as it needs.
Intake systems like the Corsa Performance Carbon Fiber Air Intake can introduce some serious volumetric airflow to your engine.
It's less restrictive than the stock, and it can actually give you some extra dyno-proven horsepower and torque gains. Of course, the numbers won't reach the moon. Still, it's enough to provide some noticeable difference, especially your vehicle's acceleration, and fuel economy department.
Recommendations:
#3 ECU Tune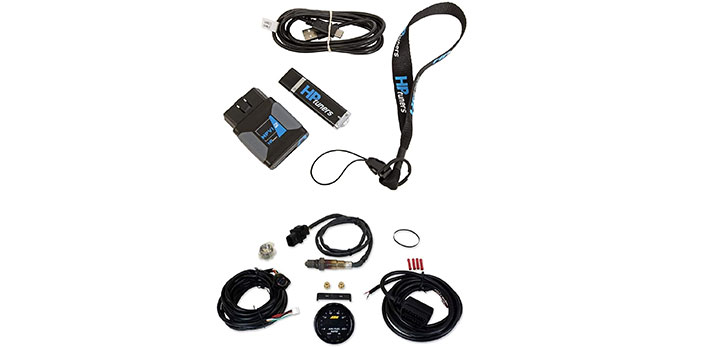 To squeeze out as much extra horsepower as you can from your car, given that you've introduced it to some performance mods like the ones above, you'd need the help of an ECU tune.
In a nutshell, what an ECU tune does is recalibrates your car's settings to sustain your own preferred configurations.
The primary purpose of an ECU tune is to unlock your car's full potential – quite literally. You see, Chevrolet and other car manufacturers alike intentionally limit every car they release with appropriate controllers.
By remapping the ECU with an aftermarket ECU tuner, you can finally help your car unleash most of its performance capabilities.
An ECU tune will improve your car's ability to perform in a lot of ways. It's a simple and cost-effective way to increase your engine's efficiency, and as well as rack up some extra horsepower and torque for your car.
On top of that, you'll also get to enjoy some other sweet benefits like better fuel economy and a significant improvement in the maneuverability and dynamics of your Chevrolet Corvette C7.
Recommendations:
#4 Suspension Upgrades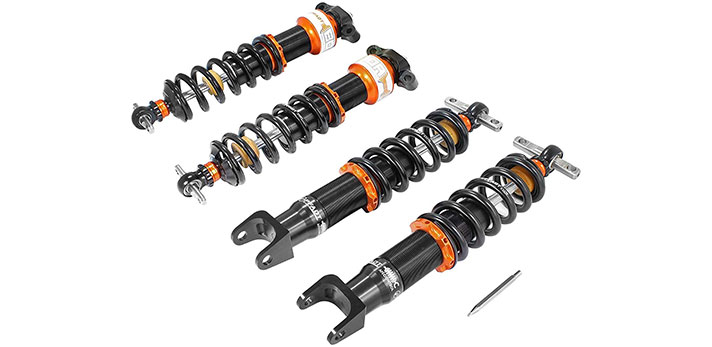 Another way of effectively changing your Chevrolet Corvette C7's performance for the better is to introduce it into some suspension upgrades. A sports car like the 'Vette will look fantastic with its lowered stance; fitting for a high-performance vehicle.
But suppose you want to slam it to the ground even more and improve how it maneuvers, corners, and interacts with the road. If so, then you should get your hands on some suspension upgrades.
The most popular route car enthusiasts go to whenever they want to lower their Corvettes are coilovers.
These are slightly complicated mods that offer some pretty substantial benefits. For one, you can lower your car's stance to whatever you see fit. Coilovers also offer damping adjustments, which come in handy if you bring your Chevrolet Corvette C7 to the tracks during the weekends.
However, suppose you're already satisfied with how your Chevrolet Corvette C7 handles, and you only care about lowering your car. In that case, you should stick to lowering bolts like the aFe Control PFADT Series Lowering Kit.
Installed directly, these lowering bolts are made from stainless steel and will lower your car by about 1.25".
Lowering bolts are pretty easy to install, but as said earlier, their only purpose is to drop your vehicle. Other Corvette owners claimed that it'll even diminish the car's ride quality.
Still, we believe that it's only a non-noticeable change overall.
Recommendations:
Lowering Bolts
Coilovers
#5 Wheels and Tires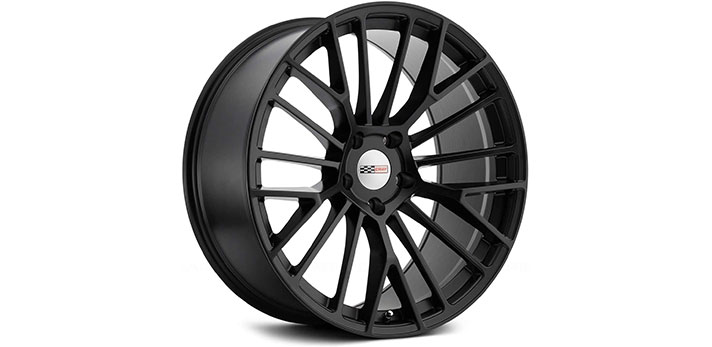 When it comes to cars, the common saying that "beauty is inside" is partially true. Yes, the car runs perfectly with performance mods like exhaust and intakes (or even superchargers), but how does it look outside?
Is it running on stock wheels and tires? If so, then it's about time you change them with new ones.
Aftermarket wheels and tires will instantly change how your Chevrolet Corvette C7 looks like.
Like how new shoes affect a person's appearance, a new set of wheels and tires will make your 'Vette look more appealing. Not only does the combination of the two make your car look better, but it also improves your car's maneuverability.
Just remember that you should consider three main factors when it comes to buying wheels: strength, lightness, and cost. Most of the time, you only get the chance to pick two. If it's cheap and light, it's not strong.
If it's strong and cheap, chances are they aren't light. And if they're strong and light, they're definitely not cheap.
Recommendations:
WHEELS
TIRES:
#6 Brakes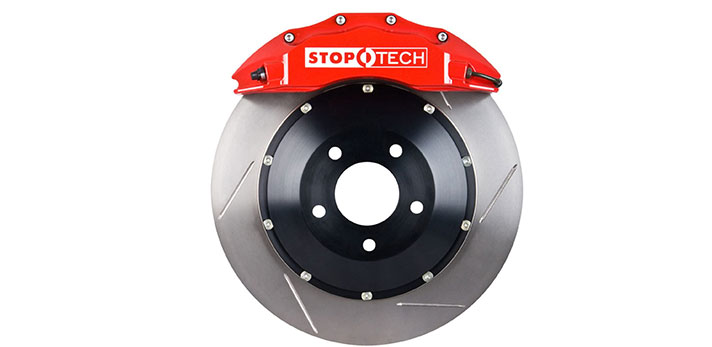 What happens when a stoppable force meets an immovable object? In the case of vehicles, it's a car crash. As disturbing as it may be, a study made by ISeeCars.com ranks the Chevrolet Corvette as the second car that has the most fatal accident rate.
The 'Vette needs a stopping force as equally as powerful as its engine, and that's where big brakes come into play. By equipping your car with bigger and better brakes, you're adding an extra layer of safety for you and for your vehicle.
Aftermarket brakes come with grippier brakes, larger discs, and rotors mated to braided cables.
These components are necessary to one-up the Chevrolet Corvette C7's stock brakes. With better brakes, your safety is not only ensured but also your driving satisfaction as well.
Big brakes like the StopTech Big Brake Kit will give you the stopping power you need for your freedom-loving sports car.
Recommendations:
These are what we think are the first performance mods you should get for your Chevrolet Corvette C7. After these, you can proceed with getting some of the more advanced mods like superchargers, performance camshafts, and the likes.