The Suzuki SV650 is not just your average beginner motorcycle. This 645cc monster belongs to the upper end of the motorcycle for beginner's category because of its unwavering power and reliability.
It may be a big motorbike but it can guarantee you a thrilling and memorable riding experience. Overall, it's an awesome motorcycle for starters.
Owners of Suzuki SV650, collectively, has two main problems: first, when you rev up your speed, the engine produces trickling noises, which can be annoying and alarming at the same time.
The second one is the inability of the owner to stop riding and modifying it.
If you belong to the Suzuki SV650 owners who experience the second problem mentioned above, you can start by replacing your stock exhaust system with a new one.
Whether it's brand new or an aftermarket product, this guide will help you out in choosing the best exhaust system for your Suzuki SV650.
#1 Delkevic Aftermarket Slip On Stainless Steel Oval Muffler Exhaust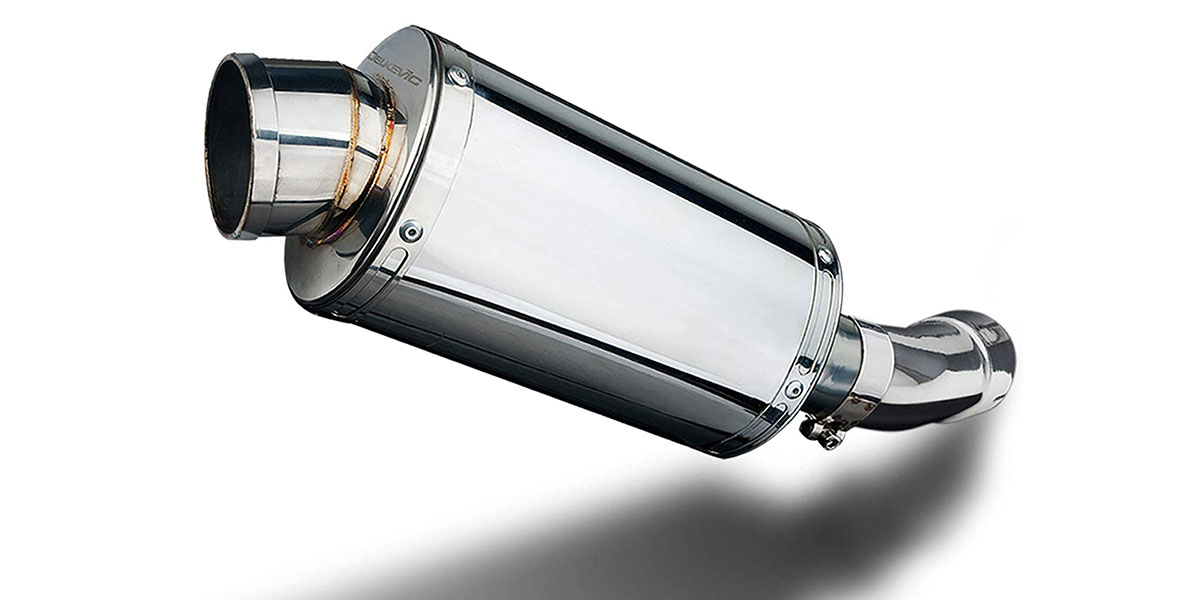 The first one on our list is the Delkevic Aftermarket Slip-On. The Suzuki SV650 has a pretty vast aftermarket, even for models under 2003 and 2012. One of those aftermarket sellers is Delkevic.
Delkevic produces handcrafted aftermarket exhausts to make sure that their exhausts are on their standards when it comes to performance, quality, and looks. All of this for a reasonable price.
So what's with Delkevic Aftermarket Slip-on for Suzuki SV650? Since this is used solely for closed-course competitions, it's designed to cooperate with your Suzuki SV650's stock tuning and contains no catalytic converter.
It's stainless steel mufflers are made from .304 stainless steel, and polished to achieve a mirror-like finish. Since all the parts are hand-welded, they are far better than the stock muffler when it comes to looks and sound.
Aside from that, it's light enough to make a difference, weighing only 4.23lbs. That's a significant weight reduction!
What's so great about the Delkevic Aftermarket Slip-On is the popping sound it makes when you start to decelerate. Reviews from previous buyers show that this is a great buy, considering how great it is and how reasonable the price is.
Although some inconveniences are present, like having everything taken off before you can remove the baffle.
This specific slip-on is only compatible with models under 2003 and 2012.
#2 Radiant Cycles Shorty GP Exhaust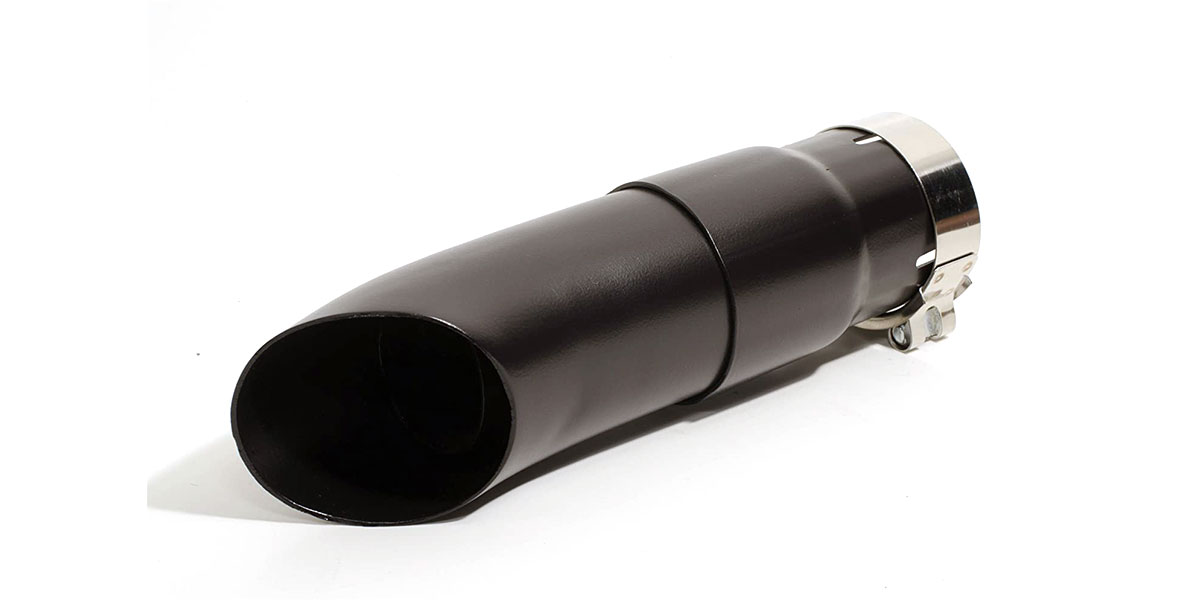 Shorties are made to improve power when you rev up to 4,000RPM and above, but in return, it reduces the throttle response when you rev on lower RPM. One of the best shorties out there are made by Radiant Cycles, specifically, the Shorty GP Exhaust.
Compatible with Suzuki SV650 models from 2003 to 2009, this short exhaust provides the much-needed power and sound your Suzuki SV650 wants – for a cheap amount.
Transform your motorcycle into a loud mean machine with this shorty without filing for bankruptcy.
What's unique about this is the loud sound it makes. For lower than a hundred bucks you can get a Radiant Cycles Shorty GP that roars up to 95dB every 8000RPM. Aside from the sound, it significantly improves the performance of the Suzuki SV650.
#3 Delkevic Aftermarket Slip-On Exhaust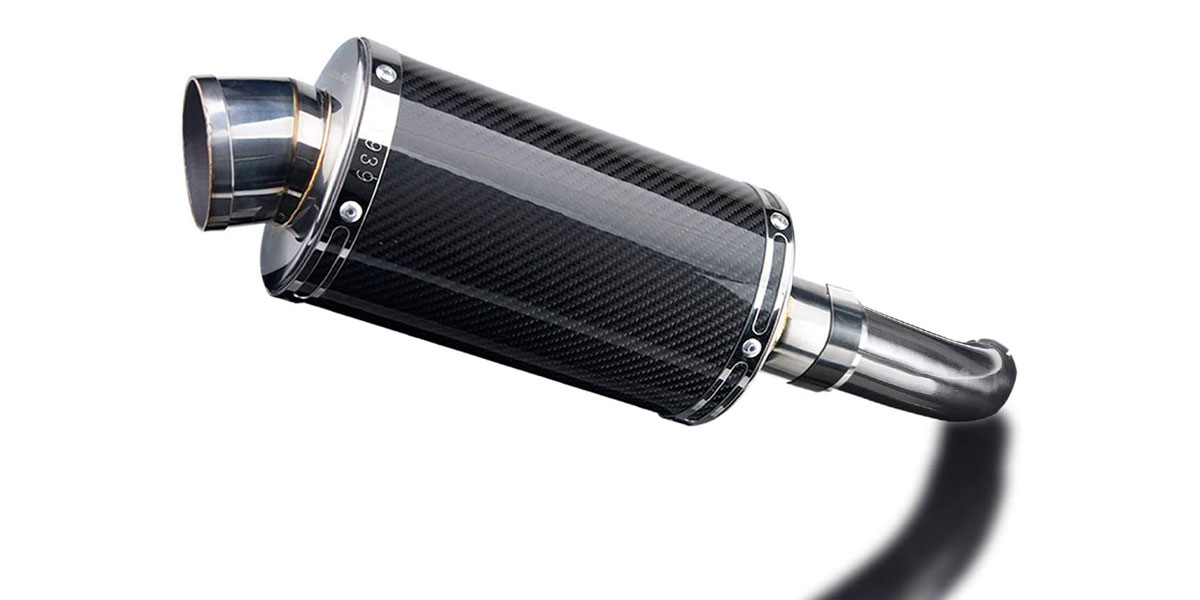 As mentioned in #1, there's a diverse aftermarket for the Suzuki SV650. That includes the old models and the fairly new ones. For the third on our list we have a Delkevic Aftermarket Slip-On again, but this time it's made from carbon fiber and is available for model 2017 to 2020.
One of the few things that shines the light on Delkevic is that for a company that has a lot of options to sell, they offer their aftermarket exhausts for a fair price.
How a Delkevic Aftermarket Slip-On Carbon Fiber is made is similar to that of a Delkevic Aftermarket Slip-On Stainless Steel. The difference is just the material used to manufacture the exhaust.
Carbon fiber mufflers have an instantly recognizable weave pattern that is more expensive compared to other materials, but it fills up its shortcomings by being very light.
Stainless steel, on the other hand, is very cheap but it is considered to be the heaviest among the materials used for manufacturing exhausts. If you have the money, go for a carbon fiber exhaust.
If the weight doesn't bother you, then go for a stainless steel exhaust.
#4 M4 Standard Slip-On Exhaust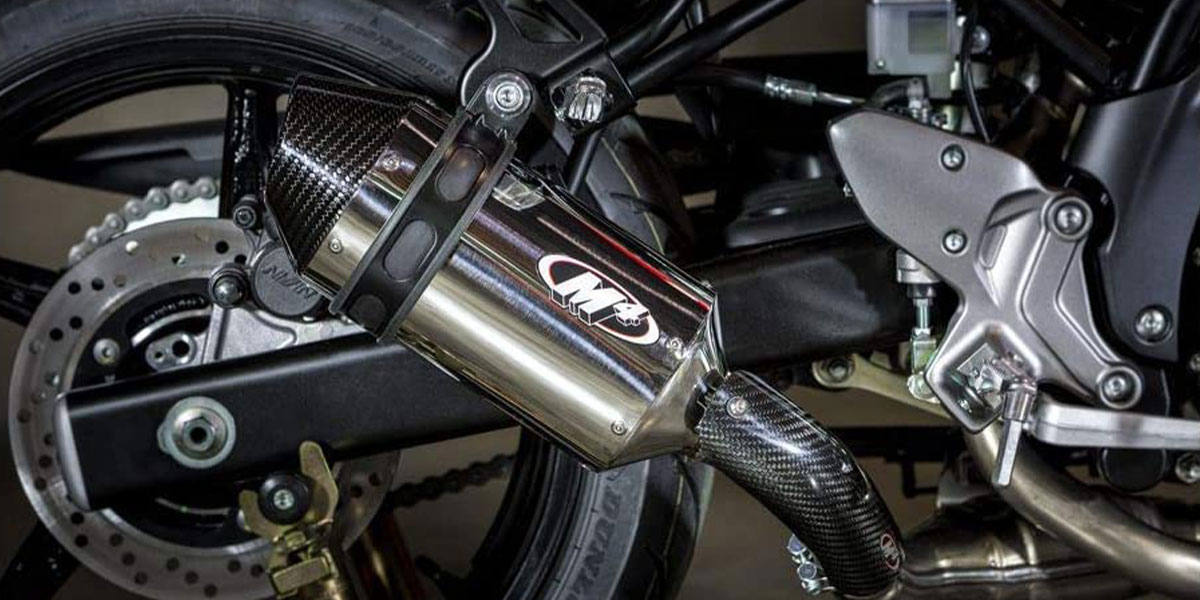 The M4 Exhausts is a company that specializes in Suzuki motorcycles and makes various exhaust for other brands of motorcycles. So when a specialist makes a product for its expertise, then you'd know that it's top-notch quality.
The M4 Standard Polished Slip-On Exhaust is made from stainless steel with a polished can. Along with the muffler, a carbon fiber heat guard is also provided. The tubing is also made from stainless steel.
Using this slip-on exhaust will give your Suzuki SV650 an improved sound and performance with a dramatic weight reduction.
What's great about this is the dramatic gain in horsepower. By using this you can gain up to plus 7 useful horsepower!
#5 Yoshimura Alpha Slip-On Exhaust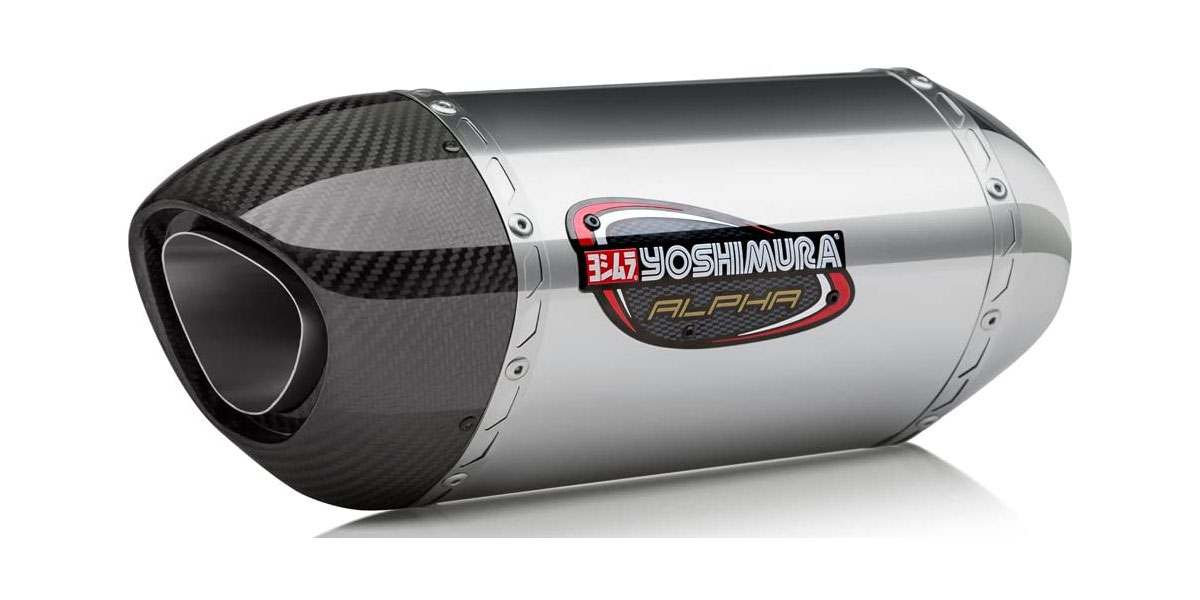 And finally, at the end of our list, we got the Yoshi. The alpha is back at it again when it comes to hitting the top lists of exhausts for motorcycles. That only means Yoshis are top-quality exhausts, which is perfect if you want your stock exhaust replaced.
This is the Yoshimura Alpha Slip-On exhaust, which comes with different muffler variations such as street, stainless steel, or a combination of stainless steel and carbon fiber.
This slip-on comes with the muffler made with the material of your choice (street/stainless steel/ stainless steel – carbon fiber) and has that signature tri-oval canister. The wrapped perforated core is made to promote better airflow, thus increasing the power for your bike.
The muffler has a polished finish (if it's made from carbon fiber, it will have a weave pattern), and the end cap is conical in shape.
The awesome thing about it is it's really easy to install. It may be considerably cheaper compared to its competition, but it does compensate and quality, performance, and sound.