In the world of 1000c super-sport bikes, the Yamaha R1 is one of the most iconic and well-known models on the market. While it might not have the same racing success as its smaller brother, the R6, it's still a superb bike for street and track use.
One of the most popular modifications for any motorcycle, including the R1, is an aftermarket exhaust system.
Not only does an aftermarket exhaust give your R1 an incredible exhaust note (especially the crossplane models) but it also increases power and makes you safer. With a loud exhaust, the vehicles around you are more likely to notice you and ultimately less likely to hit you.
To help you find the perfect exhaust for your R1, we've created this short guide.
#1 Graves Cat Eliminator Slip-On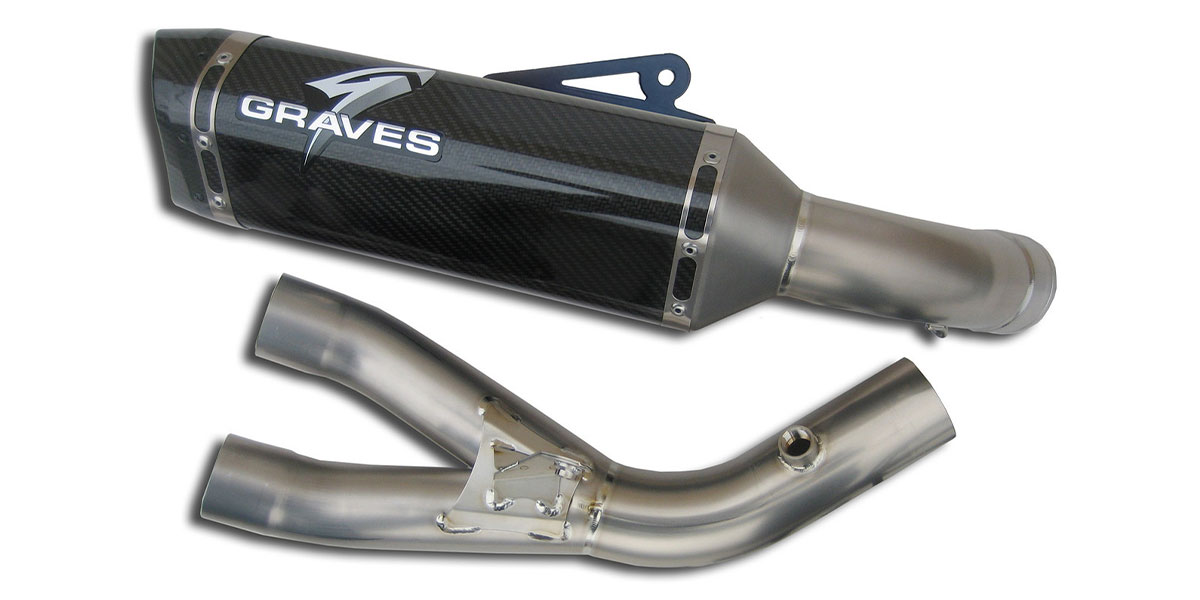 The first exhaust on our list comes from Graves. The offer exhaust systems for nearly all years of Yamaha R1 and what makes them unique from other exhaust manufacturers is their extensive use of titanium for their exhaust systems.
Titanium, as you may already know, if quite a bit lighter than steel, and when it comes to performance, lighter is always better. Unfortunately, titanium is more expensive than stainless steel, so if you're looking for a better budget exhaust we have other options listed below.
Their slip-on exhaust for the 15-18 R1 is one of their more popular offerings. This slip-on exhaust is designed similarly to Graves championship winning exhaust systems and it features a conical silencer design that gives the R1 a very unique sound compared to other exhaust systems.
The canister itself is constructed from lightweight carbon fiber which gives the R1 a much more premium appearance. Again, they offer products for nearly all year and model R1s, so be sure to check their other product offerings if this slip-on isn't your choice!
#2 M4 GP2 Slip-On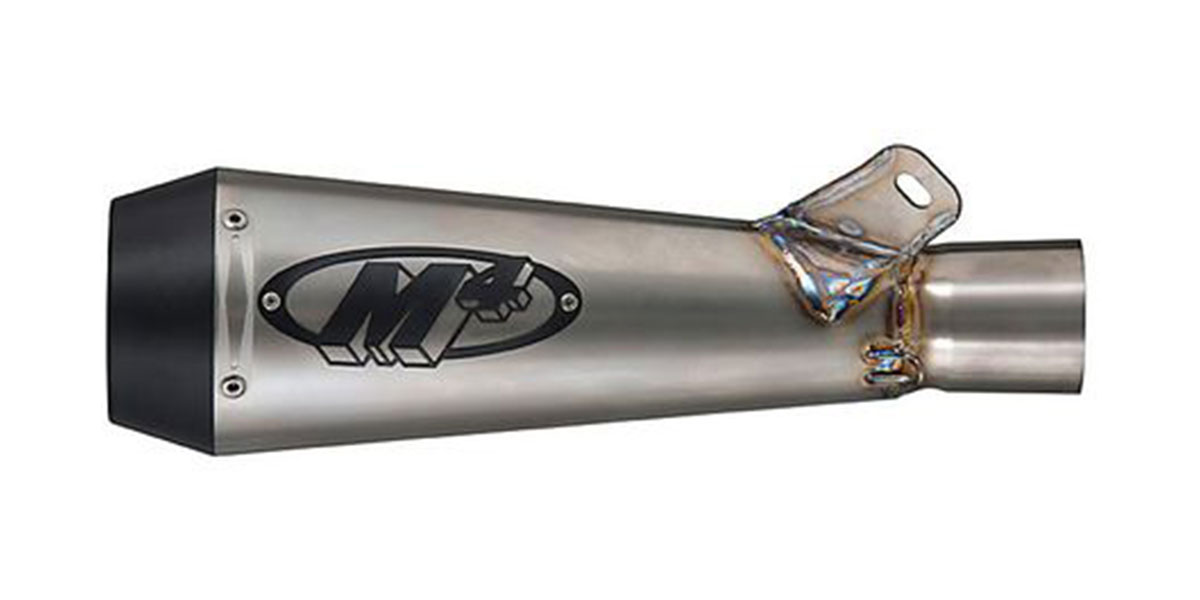 A very popular option for R1 owners who want an affordable and great looking slip-on is the M4 GP2. As a matter of fact, the M4 GP is a popular choice for pretty much any super-sport application because of it's simple and aggressive design.
Of course, the biggest attraction to this exhaust is the affordable price tag compared to other exhausts.
Aside from the price, the other attraction to this slip-on is how low it's mounted. This exhaust exits much lower and further forwards than other exhaust systems. The tip is very close to the rider's footpeg and in theory, the low profile mounting location should help keep the center of gravity low.
If you're a fan of the M4 brand, but want more than just a slip-on, they also offer full exhaust systems for nearly every year of R1!
#3 Yoshimura Alpha T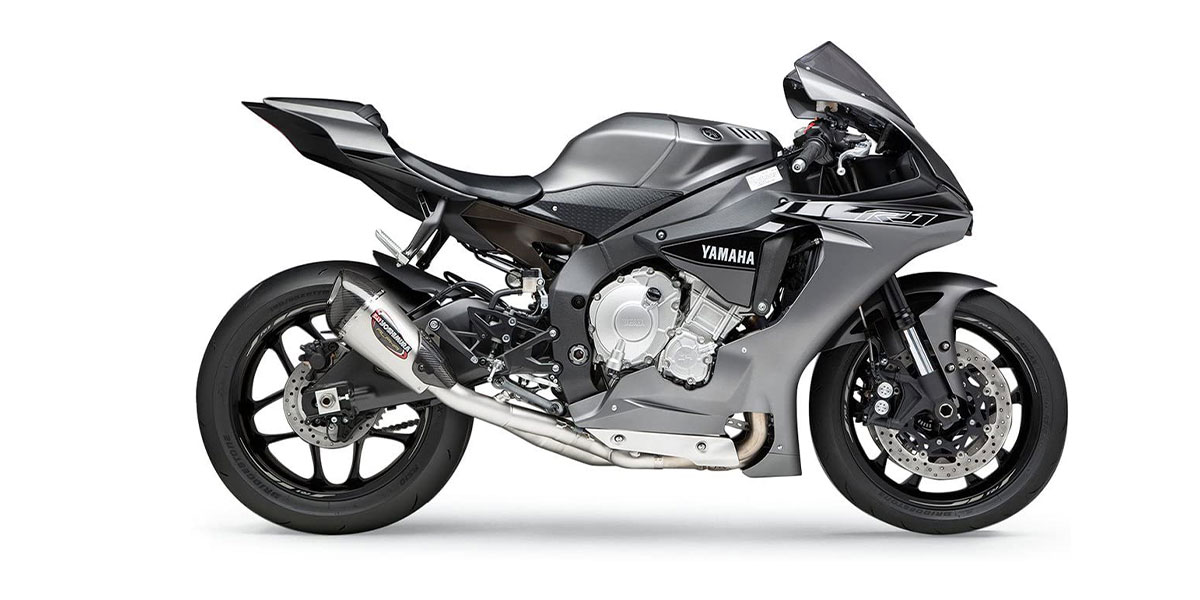 When it comes to Japanese bikes (and specifically Yamaha bikes), Yoshimura is one of the most popular brands out there. The reason for their popularity is their excellent blend of pricing and performance. In this case, we're talking about the Alpha T 3/4 system for 2015+ R1. This system is similar to the Graves exhaust but at a lower price.
Rather than just replacing the muffler and leaving the OEM catalytic converter in place, this system replaces the catalytic converter and the muffler, but it keeps the headers in place. Leaving the headers in place is why this system is known as a 3/4 system.
Compared to stock, this exhaust system is 10.6lbs lighter. The piping is constructed from high-quality stainless steel and the canister is constructed from carbon fiber. Be warned, removing the catalytic converter will make your R1 very loud and is not for the faint of heart!
#4 Akrapovic Titanium Slip-On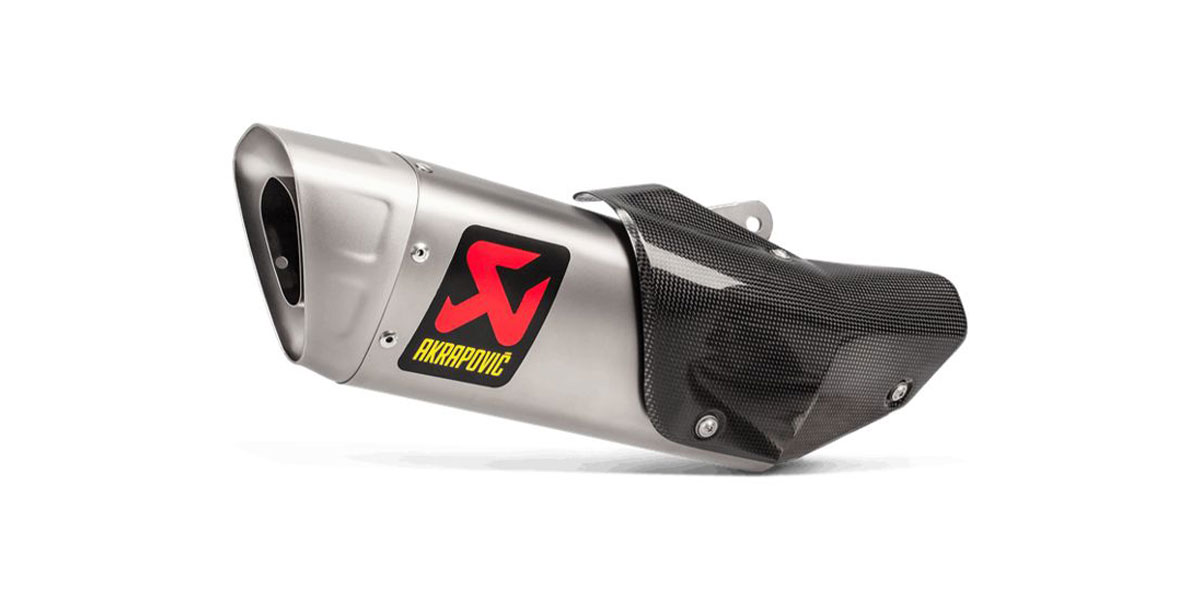 If Japanese companies aren't your style, Akrapovic might be the perfect solution for you. In this case, we'll look at their slip-on exhaust for the 15-20 R1, but they also offer systems for all years of Yamaha R1. What makes this slip-on special is the use of titanium material and a very OEM-like design.
Not everyone wants a carbon canister or something flashy. With this slip-on, you're getting something which is very "OEM+" looking, in the sense that it's not very flashy or fancy. It looks great, but it also looks like it could've been a factory option.
Aside from the titanium canister, this slip-on also includes a carbon fiber heat shield to help protect your boot or shoe from melting from exhaust heat (surprisingly common on hot days or long rides). Akrapovic is a premium brand with a price tag to match, but their quality is nearly unmatched.
#5 Two Brothers S1R Slip-On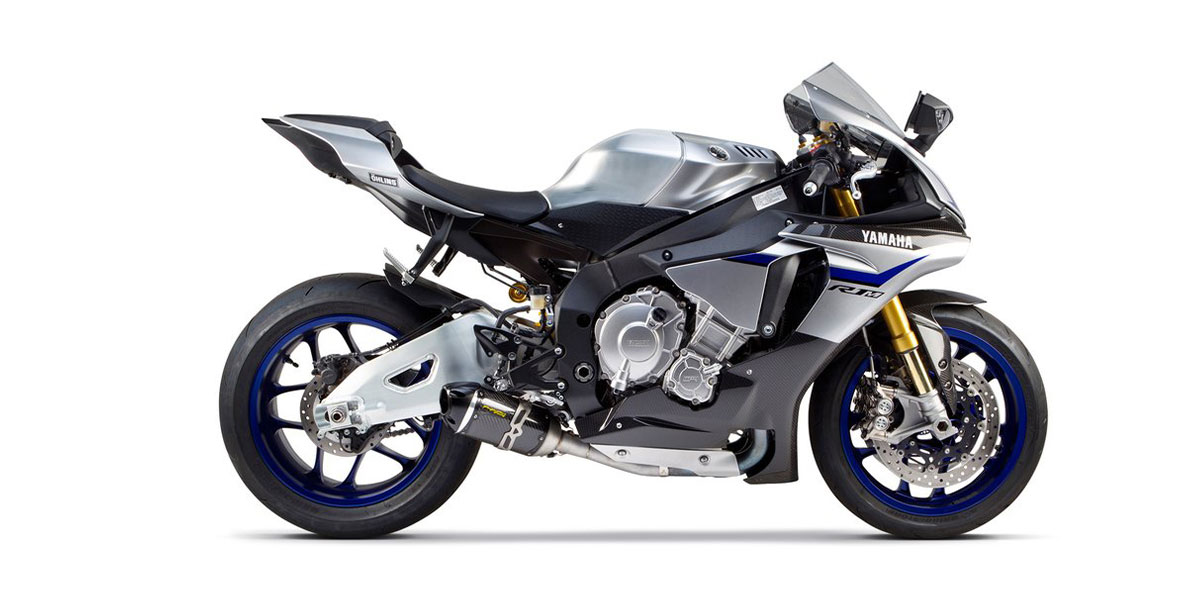 Another great option if you're looking for an affordable slip-on system is the Two Brother S1R. This exhaust is constructed from high-quality stainless steel and it features a carbon fiber canister. This system is also available with a T6 aluminum canister, however, most R1 owners choose the carbon fiber for the looks.
Compared to stock, this system is 13lbs lighter which is an impressive weight saving for an already lightweight bike. The end cap is constructed Teflon coated magnesium and the outlet is made from CNC machined aluminum.
As per Two Brothers Racing performance claims, you can expect +3.34hp and +0.38lb-ft with this slip-on installed on your 05-20 Yamaha R1.
It should be noted that this system DOES NOT slip-on to the OEM catalytic converter. It slips on before the catalytic converter which eliminates it. This is the cheapest option for a cat-delete R1 exhaust.
Do I Need a Tune?
The tuning question if really common when installing an exhaust on any sportbike make/model, and the answer is usually the same: no, you don't need a tune after installing an aftermarket exhaust, however, it's highly advised.
Many bikes, including the R1, run lean from the factory. This is mostly done for emissions purposes and in stock form, it's not excessively lean. Unfortunately, once you install an aftermarket exhaust on your R1 this problem gets much worse.
Depending on if you replace the muffler, muffler+cat, or the entire exhaust system, the change in airflow can make your R1 run excessive lean air/fuel ratios.
In the short-term, this isn't an issue that will cause any major damage, but in the long term running lean can permanently damage your engine. On top of that, running lean typically makes your bike run hot which means your legs might get extra toasty while riding.
It's also worth mentioning that without a tune you won't see the full performance benefits of your aftermarket exhaust. Your OEM ECU tune isn't designed to take advantage of aftermarket parts and will typically leave horsepower on the table without tuning.