Suzuki is notorious for making monsters of a sports bike. They've developed a series of powerful race motorcycles that started back in 2001; the Suzuki GSX-R1000, an epitome example of reliability and overall performance all compacted on one bike.
It can do what other powerful motorcycles can do, but only better. The GSX-R series, also known by the monicker Gixxer, has a brutal sound and an aerodynamic design fit for a racetrack.
To celebrate its 100th anniversary, Suzuki decided to announce its newest creation, the Suzuki GSX-R 1000 2020. This super sports motorcycle will be considered to be one of the most powerful and lightest of the GSX-R1000 class.
The new model will have a 999cc liquid-cooled four-cylinder engine, with a propeller that serves to increase the maximum power the GSX-R1000 2020 can give without hurting the torque too much.
If you wanna go fast and go loud, you need a better exhaust system. Don't get us wrong, the stock exhaust system of the Gixxer is powerful enough to make a statement.
But what if we tell you that you can get more power, reduce your bike's weight, and have an awesome sound output that can break the necks of bystanders?
This guide is made with people like you specifically in mind: people who may or may not own a GSX-R1000 yet, but wants to upgrade their exhaust system. Today is your lucky day!
#1 M4 Carbon Tech 1 Slip-On Exhaust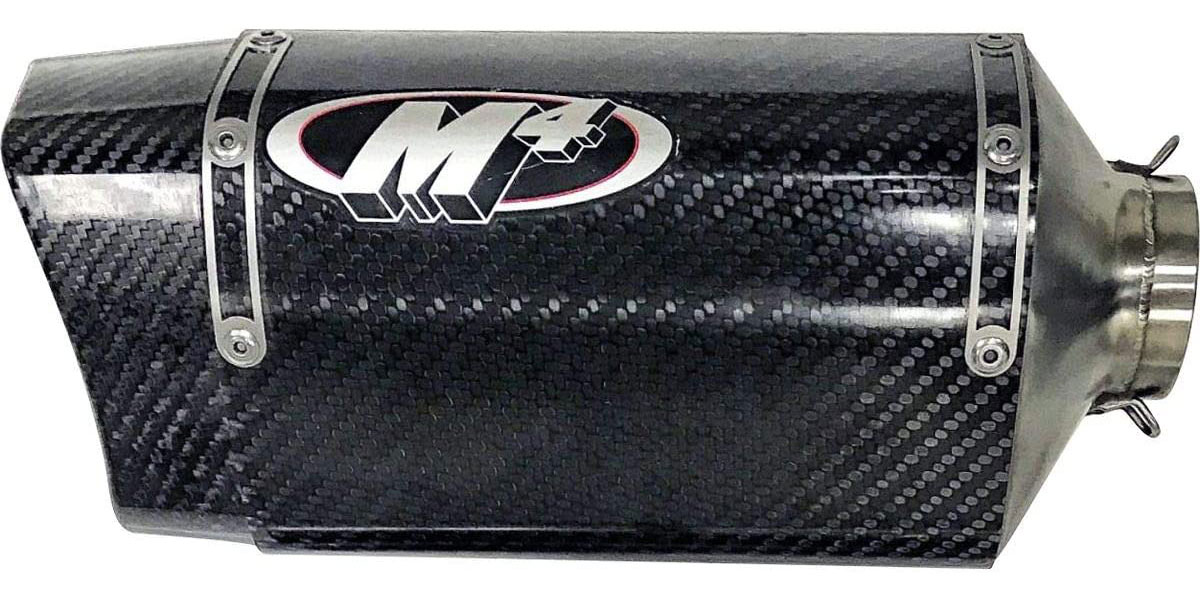 The first one on our list is the M4 Carbon Tech 1 Slip-On Exhaust, made out of carbon fiber. M4 Exhausts has a love for Suzuki motorcycles, that's why they've created a slip-on that utilizes the exhaust to produce more power while being stylish and aggressively loud at the same time.
The price is right, and the quality is commendable. This slip-on exhaust is available for Gixxers falling to the years 2017 to 2018.
So, what's with the M4 Carbon Tech 1 Slip-On Exhaust? Let's start with Carbon Tech 1, which optimizes the usage of the carbon fiber to significantly make weight reductions compared to that of the original stock exhaust system.
The tubing is made from durable 304 stainless steel and doesn't require you to remove the catalytic converter and the SET Valve.
What's so awesome about this slip-on exhaust is that the sound the M4 Carbon Tech 1 Slip-On Exhaust is far louder than that of the stock exhaust system: from 93dB to 101dB at 7,000rpm.
Aside from that, you can also purchase Quiet Insert if you deem the M4 Slip-On to be too loud.

#2 VooDoo 4-in-1 Full Shorty System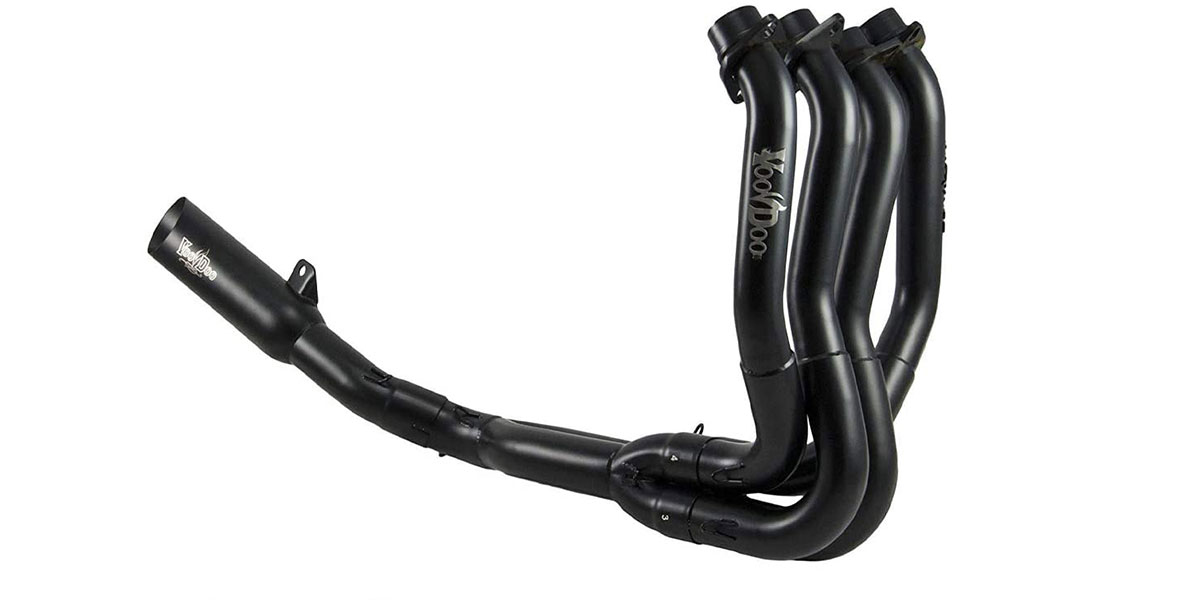 VooDoo Industries are known to manufacture shorty exhaust for various motorcycle brands, but this time it's different. VooDoo Industries has something special for Suzuki GSX-R1000 owners of the model 2009 to 2016.
Introducing the Voodoo Exhaust Full System, 4:1 Shorty in Black; yes you've read it right. A full exhaust system plus a shorty to fully utilize that black creepy aesthetics the VooDoo Industries are famous for.
When you buy a VooDoo 4-in-1 Full Shorty System, understand that you also bought a stainless steel tubing that CNC machined and mandrel bent with a rebuildable baffle.
It has a matt black finish and a welded O2 sensor which allows an oxygen sensor to be available for attachment to the downpipe.
The VooDoo 4-in-1 Full Shorty System Exhaust can be too loud for some people. For this reason, VooDoo Industries offers a VooDoo Phantom Core to decrease your Gixxer's sound output by up to 8db.
And for proper fuel adjustment, a Power Commander may be needed. Aside from all the optional items, they've included all the hardware necessary for installation. How cool is that?

#3 Coffman's Shorty Exhaust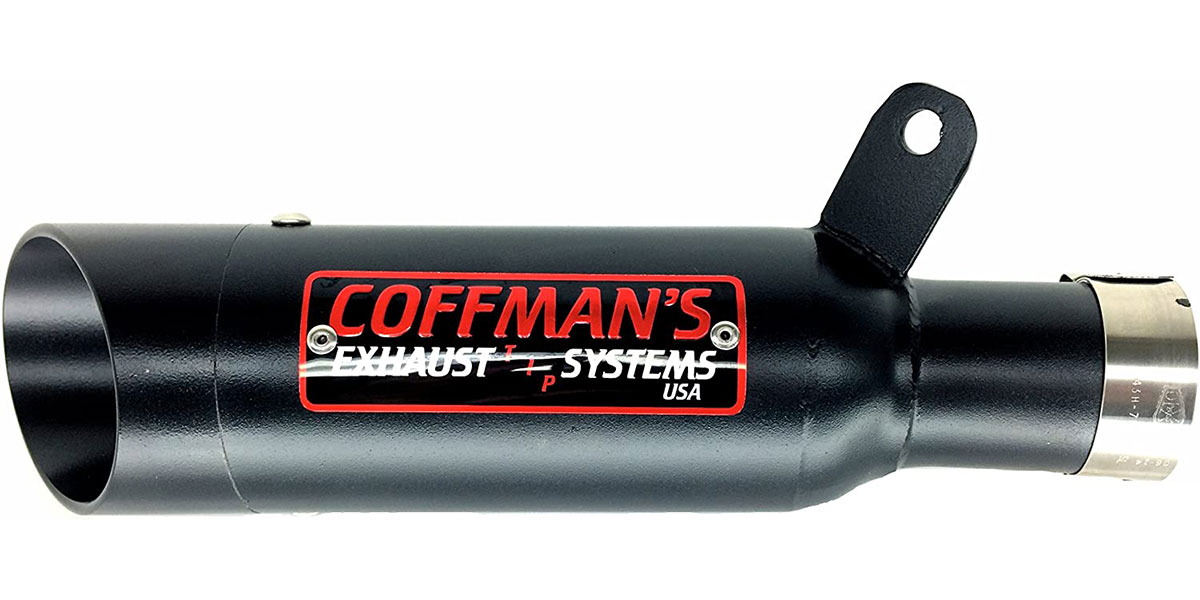 The Coffman's are back at it again with their shorty exhaust, and this time, it's for Suzuki GSX-R1000 models 2005 to 2006. The Coffman's Exhaust is founded by Gary Coffman, a guy who looked at motorcycling not just as a hobby, but a passion of a lifetime.
When a guy like that offers to make exhausts for you, expect quality results delivered asap. It comes
So, what's with the Coffman's Shorty Exhaust? A 304 stainless steel is CNC machined to produce a mandrel bend, a technique used to bend the metal tubing as perfect as possible to avoid reaching the metal's bending point.
After the bending, they connect it to the muffler by TIG welding. The canister is then subjected to powder coating to achieve that nice, black, and smooth satin finishes the Coffman's exhausts are known for.
The great thing about Coffman's Shorty Exhaust is that it comes with an aluminum tip that comes in different colors like red, blue, black, gold, and polished. A two-way internal core system is also included so you can do adjustments that will satisfy your heart's desire.
Be warned though: Coffman's suggest that you only use it for Closed Course Competition. But hey, you're the boss.

#4 VooDoo Industries Slip-On Exhaust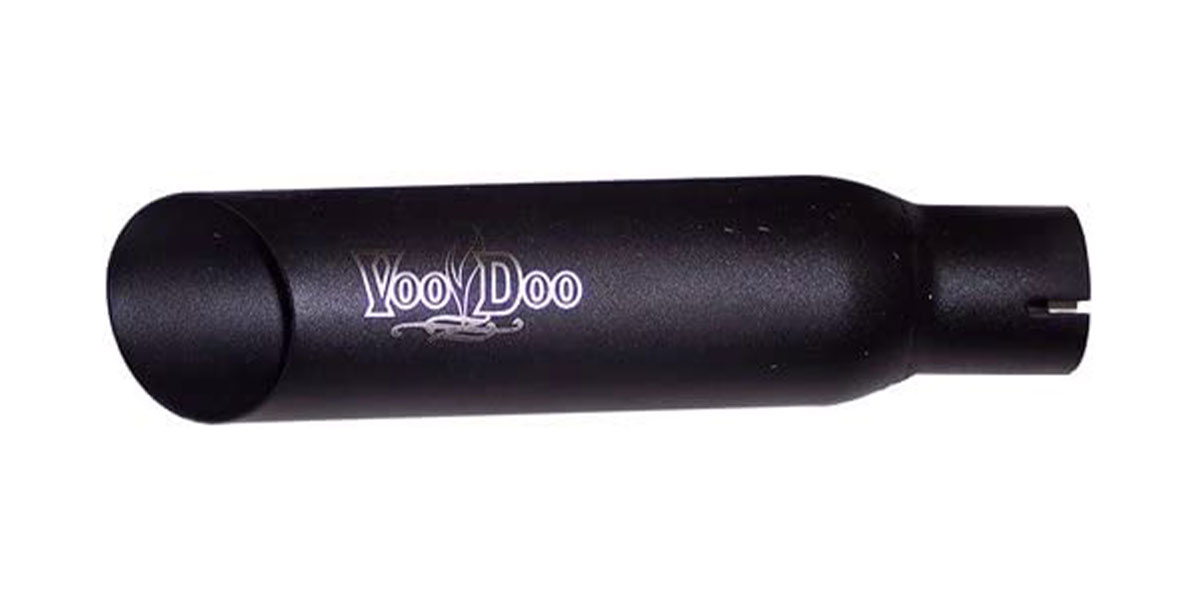 And for the final slot on our list, we got the much loved VooDoo Industries Exhaust, but this time it's a slip-on.
There a lot of benefits for going slip-on: 1) it's easier to install, 2) it's relatively cheaper, and 3) it provides enough sound and performance change to make a difference, just like a full exhaust system.
The VooDoo Industries Slip-On Exhaust is available for Suzuki GSX-R1000 models under the years 2001 to 2004.
What's in the bag? A black muffler made from the stainless steel from where the #2 is made, a custom-designed baffle that can be removed at a whim with a VooDoo Exhaust laser-etched logo.
The muffler is mounted using a welded mounting bracket plus a clamp.
The great thing about this is it requires no frame or body modification! Just slip it, tweak it, and it's done!
Now, if you're ears are a little bit sensitive and can't handle a good old sports bike roar, then you'd want to buy a VooDoo Phantom Core baffle to lower the exhaust's sound output by up to 6db!