As you probably know, the Yamaha R6 is one of the most popular super-sport motorcycles in the world. In amateur racing, it has long been one of the fastest and most winning bikes in the world.
Because of its massive popularity, it also has a massive aftermarket with nearly any part you can think. One of the most popular modifications for any motorcycle is an aftermarket exhaust system.
With an aftermarket exhaust, you free up exhaust restrictions which increases power and you give your bike an incredible exhaust note. Most OEM motorcycles exhausts are incredibly quiet and loud pipes can save lives.
To help you find the perfect exhaust for your R6 we've put together this short guide of the best exhaust systems on the market.
#1 Akrapovic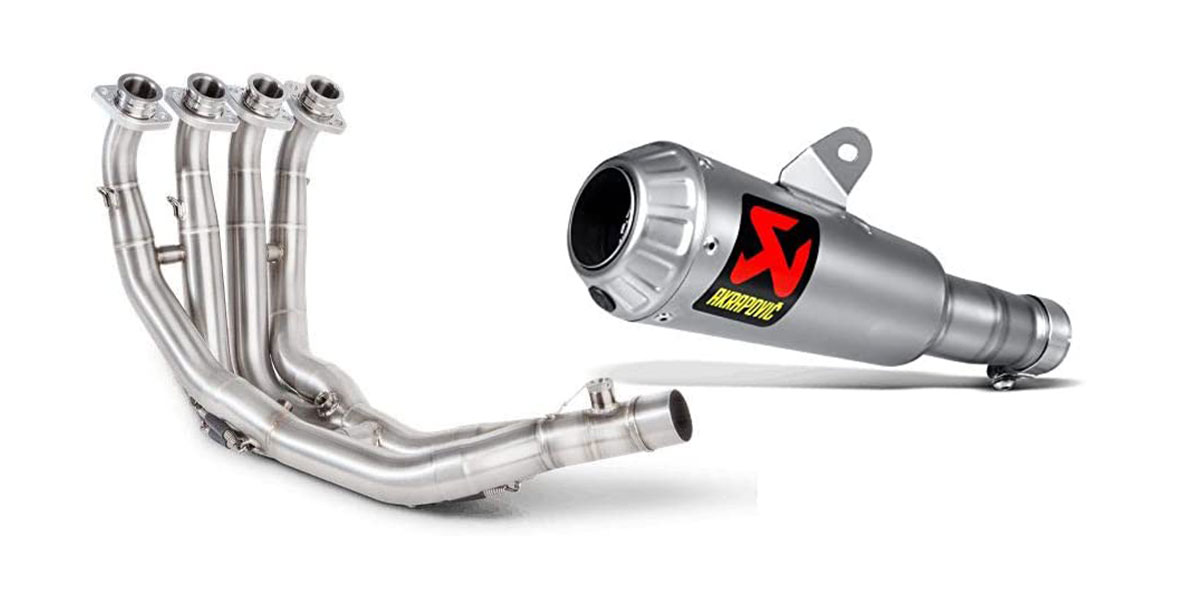 Akrapovic has been one of the most popular aftermarket exhaust manufacturers in the sport-bike market for a very long time. Generally speaking, their products are a bit expensive compared to some other products on the market, however, their build quality is definitely above average.
Depending on what you want to do with your bike, Akrapovic offers different variants. If you're simply looking to give your R6 a great exhaust note, we recommend their GP slip-on exhaust.
This is a simple and relatively affordable system that just replaces your OEM muffler with an Akrapovic unit.
The muffler is constructed from lightweight titanium and features a very small muffler design which gives your bike a pretty loud exhaust note.
Unfortunately, slip-on systems don't provide maximum performance benefits since the rest OEM exhaust system is left untouched. Luckily, Akrapovic also offers a full header system which can be paired with their slip-on exhaust.
With the full header system, your entire OEM exhaust is replaced with Akrapovic's lightweight and high-flowing stainless steel unit. If you're looking for the most power possible, a full header-back exhaust is one of the best ways to increase power output.
#2 Two Brothers Racing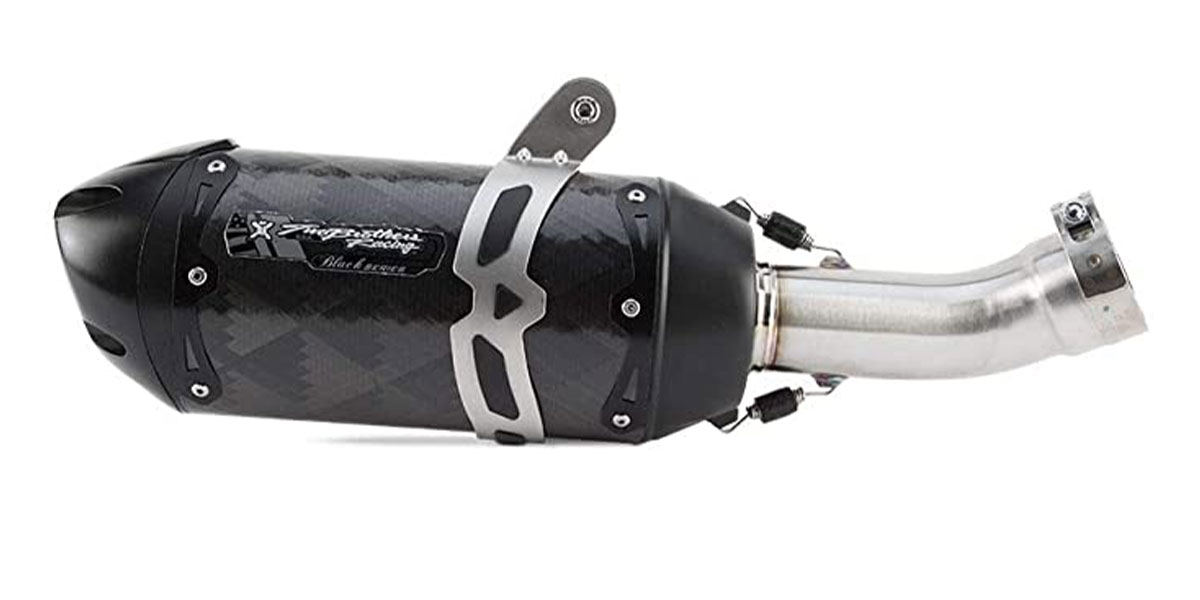 Next on our list is Two Brothers Racing S1R Black Series slip-on exhaust. Similar to Akrapovic's slip-on system, the S1R from Two Brothers Racing is a simple muffler replacement, which leaves the rest of your OEM exhaust system in place.
Two Brothers also offer a slightly cheaper M-2 Slip-On system if you're looking to save as much money as possible.
The S1R is constructed from a high-quality carbon fiber canister with stainless steel tubing. This system is also available with a T6 aluminum canister, however, most R6 owners choose the carbon fiber for the looks.
Coming in around 3.2lbs, this slip-on is quite a bit lighter than stock as you'd expect.
The end cap is constructed Teflon coated magnesium and the outlet is made from CNC machined aluminum. As per Two Brothers Racing performance claims, you can expect +2.2hp and +0.6lb-ft with this slip-on installed on your 06-18 Yamaha R6.
#3 Yoshimura Alpha T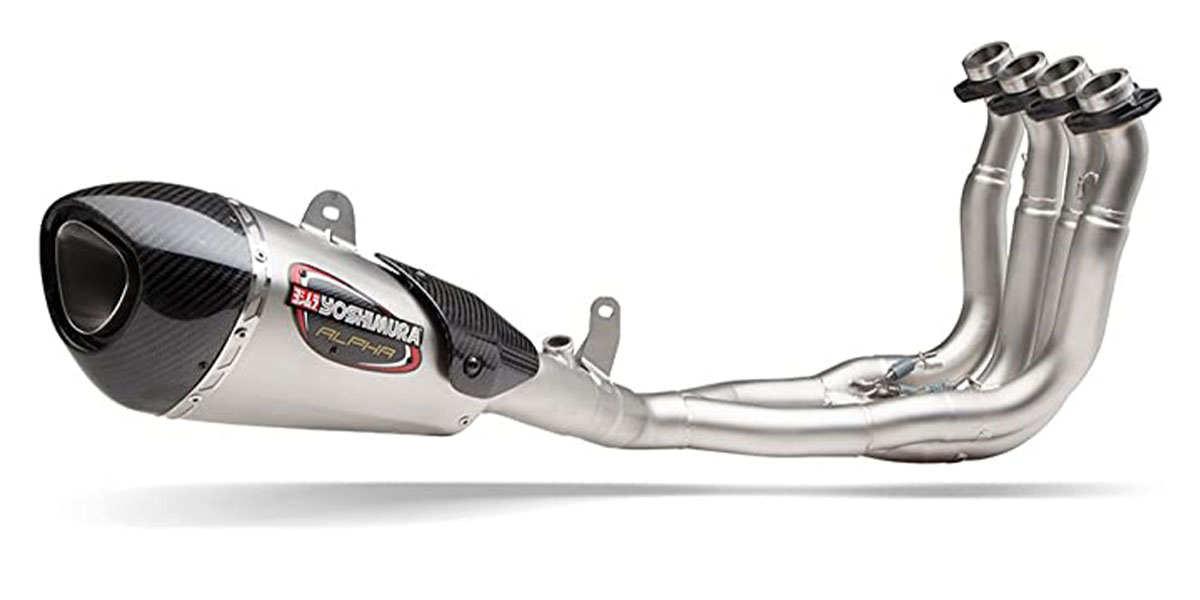 Of course, not all of you are interested in piecing together a full system. If you want a simple exhaust system that includes everything you need from the header to the tip all in one package, we recommend the Alpha T system from Yoshimura.
This system is also available as a slip-on, but the full system is the best bang-for-buck.
Compared to the OEM exhaust system at 21.8lbs, this full exhaust weighs a lightweight 11.1lbs. That's a massive weight savings for an already lightweight bike, which translates into better braking, handling, and acceleration.
Of course, the weight savings are also paired with an increase in horsepower.
What's unique about this exhaust is the taper conical sleeve that gives this exhaust a high-pitched "GP" tone. Best of all, this exhaust system is fully constructed in the USA for the best quality possible!
With a lightweight design, big power increases, and a 1-year warranty, this is a great choice for any R6 owner out there.
#4 Leo Vince Factory S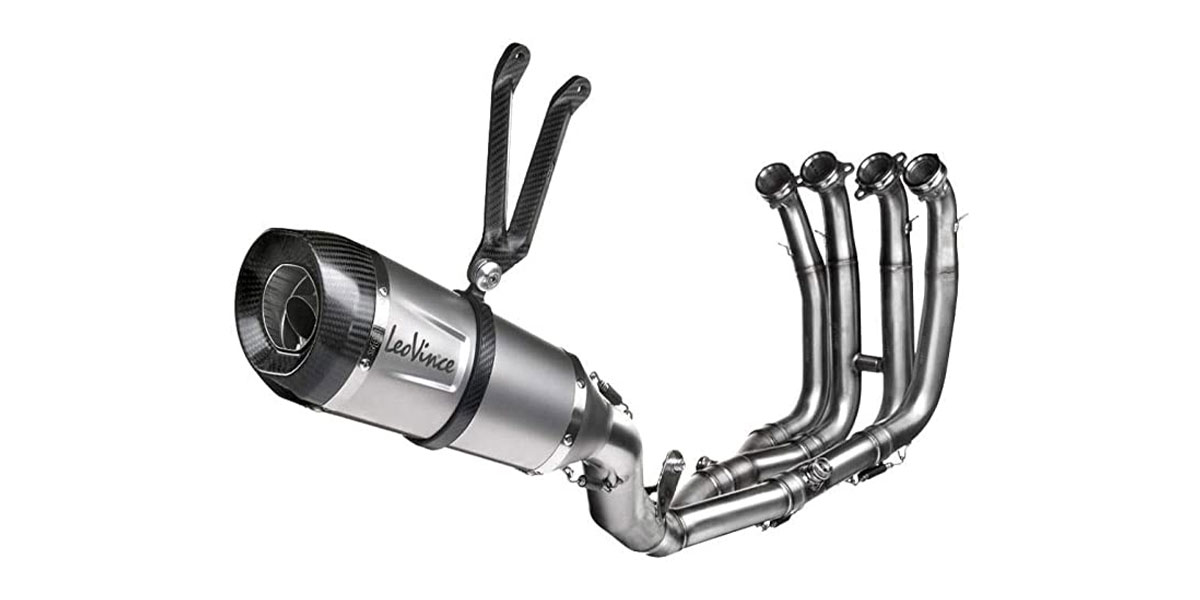 If Yoshimura isn't your brand of choice and you'd like something more Italian, the Leo Vince Factory S is also a great option for a full exhaust system. Functionally, this system is very similar to the Yoshimura exhaust listed above, however, this system offers a unique titanium look, although it's constructed from stainless steel.
Compared to stock, Leo Vince claims a 7.6lb weight saving, which is a bit heavier than the Yoshi system. This is partially because the canister is constructed from stainless steel and the muffler sits in an OEM-like position which requires slightly more tubing.
The unique feature of this system is the beautiful carbon fiber mounting bracket and carbon fiber end cap. To give the canister a titanium look, the stainless steel goes through a sandblasting process to give it a flat finish.
#5 M4 GP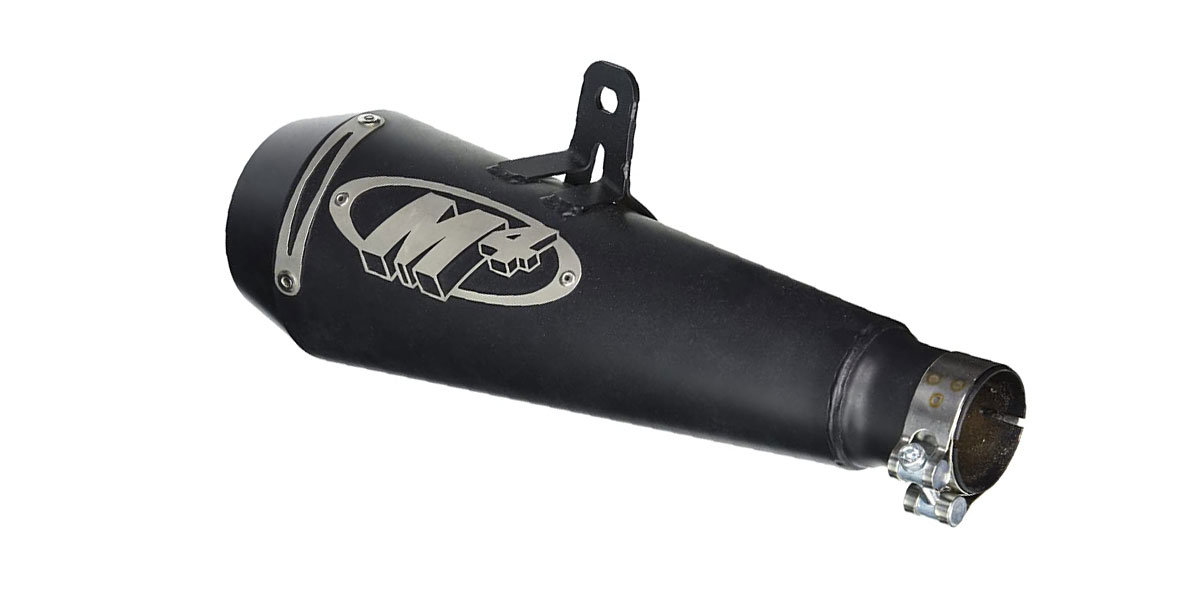 If you're looking for an easy and affordable way to give your R6 a "GP" appearance, M4's GP slip-on is the best solution for you. Compared to other slip-on exhausts, this one has a unique shape and size.
This slip-on is much lower and further forward than stock and puts the exhaust tip very close to the rider's footpeg.
For those who want a more normal mounting location, M4 offers a standard variant, however, most R6 owners choose the GP variant for the awesome appearance. M4 also offers a muffler delete y-pipe system which will make your R6 louder without replacing the entire header back exhaust.
#6 Radiant Cycles Shorty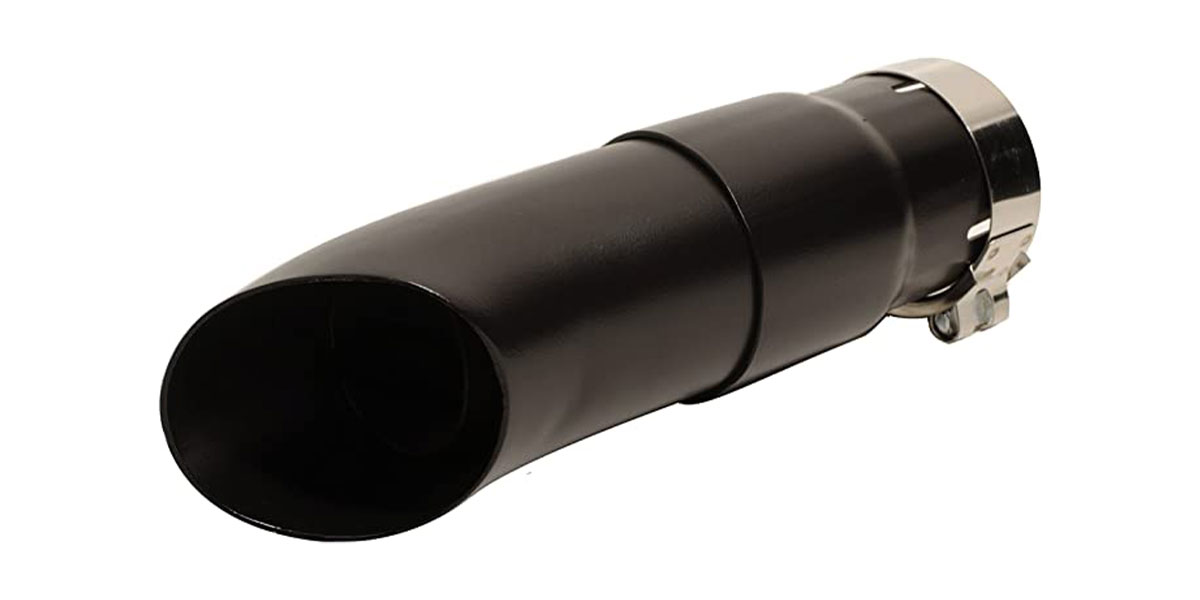 Last, but certainly not least, is the Radiant Cycles Shorty system. This exhaust is for R6 owners who want the cheapest and loudest exhaust available. Unfortunately, the exhaust tone of this system isn't the greatest, but the overall volume is much higher than any other system we've listed.
The big benefit of a shorty style system is the price. This slip-on is 1/4 price of most slip-on systems since it's effectively just a clamp with a slash-cut tip. Expect to catch the attention of law-enforcement with an exhaust this loud, so this isn't for the faint-hearted.
Do I Need a Tune?
Technically speaking, you can install an exhaust on your R6 and be on your way, but there is one problem: air/fuel ratio. Unfortunately, most bikes (including the R6) lean out the air/fuel ratio with an aftermarket exhaust installed.
In the short-term, this isn't a problem, but over a long period of time, this can majorly damage your engine.
Aside from potential damage, you're also leaving power on the table. Your OEM ECU isn't going to recognize that there is an aftermarket exhaust installed and may not fully take advantage of the new-found flow
This is mostly done through fine-tuning air/fuel ratio and advancing the ignition timing.
To put it simply, you don't need a tune once you install an aftermarket exhaust, but it's highly advised for the long-term health of your engine. Plus, with a tune, you'll have even more power!