Getting a Subaru BRZ is among the best pleasures of life. You get to drive a 200hp JDM wonder while having to experience driving something that feels like a proper sports car.
The car is one of the best examples of what a project car looks like: fast, nimble, quick, and most of all, highly modifiable. Subaru and Toyota tag-teamed to make sure that car enthusiasts will get the best lego car that they can create.
The Subaru BRZ is one of those naturally aspirated engines that require further "care" than the usual. When we say care, we mean modification. This car is among the best project cars that you can get, and installing whatever modification you can fit in it feels more than fulfilling.
It is as if you can almost hear the car whisper "mod me", and we as hopeless romantic car enthusiasts have no choice but to succumb to further modifying the car. To be honest, it's a pleasurable experience.
Among the best modifications to install in a Subaru BRZ are aftermarket intake systems. It can boost your car's horsepower output, throttle response, and most of all, it can crank up your engine's sound to the maximum.
Aftermarket air intake systems are known to be one of the performance mods that can make a car perform better.
Check out the list below to see the best intakes for Subaru BRZ.
#1 K&N Cold Air Intake Kit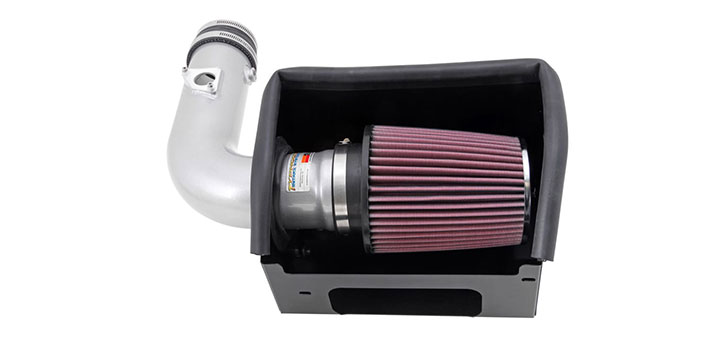 Manufacturer: K&N Engineering
Features: Oversized air filter w/ airbox
Power Gain: 6.67hp
Compatibility: Subaru BRZ (2017-2020)
The first one on our list goes to K&N cold-air intake, one of the best BRZ intake available in the market today. K&N Engineering is known by car enthusiasts as the leading provider of cold-air intake systems, and customers love them because of their product's reliability and quality of their products.
Try to ask any modified car owner to name the first brand of air intake system that comes to mind: most of the time it'll be "K&N filters".
K&N Engineering features a cold-air intake system that delivers unmatched performance. For its price, you can get a cold-air intake system with custom-engineered tubes to make airflow as efficient as possible.
The air filters that the intake uses are oversized and utilizes cotton gauze instead of the usual paper. This translates to increased excess airflow while keeping the engine safe from damage made by heat (thanks, airbox!)
What makes K&N's air intake systems stand above the rest is its capacity to filter the air before it goes into the engine. Because the air filters keep the air clean, the engine can efficiently burn the fuel in the most efficient way possible.I
t's designed to generate a surplus of 6.67hp horsepower: enough to make the Subaru BRZ a little quicker. 6.67hp doesn't sound much, but a car like the BRZ can use whatever extra power it can take.

#2 Mishimoto Performance Cold-Air Intake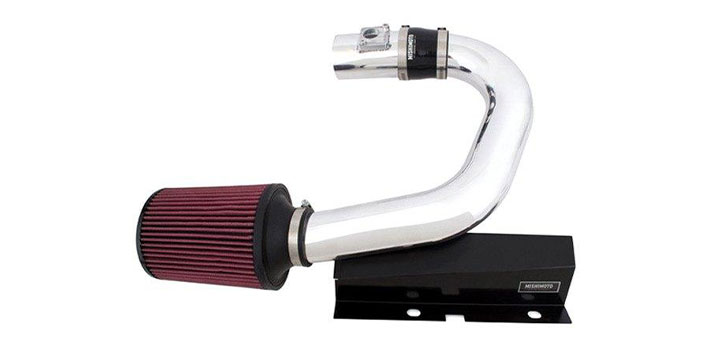 Manufacturer: Mishimoto
Features: Air diverter plates
Power Gain: 11hp
Compatibility: Subaru BRZ (2013-2019)
Mishimoto specializes in manufacturing automotive cooling products that can satisfy the needs of the common automotive enthusiast. With over more than a decade of experience, they're happy to give you their cold-air intake system specially made for the Subaru BRZ.
This performance cold-air intake system is a great start if you want your car to have an upgraded intake system without having to tune the car.
So what's in the bag? This direct-fit cold-air intake system is composed of many components. First is the smooth aluminum piping that eliminates any unnecessary restrictions, allowing the air to go freely into the engine.
The second is the oiled filter with a 16% increase in surface area compared to the stock. The third is the miscellaneous parts, like the MAF housing, air straightener, and air diverter plates.
What makes Mishimoto a great cold-air intake to purchase for the Subaru BRZ is the amount of horsepower and torque that you can gain. By installing this direct-fit cold-air intake system, you're guaranteed to have up to 11hp and 8lb-ft increase in both horsepower and torque.
That's not bad! There are also air diverter plates that come with the kit; these things can provide enough airflow for the intake filter and the radiator at the same time.

#3 Perrin Performance Cold-Air Air Intake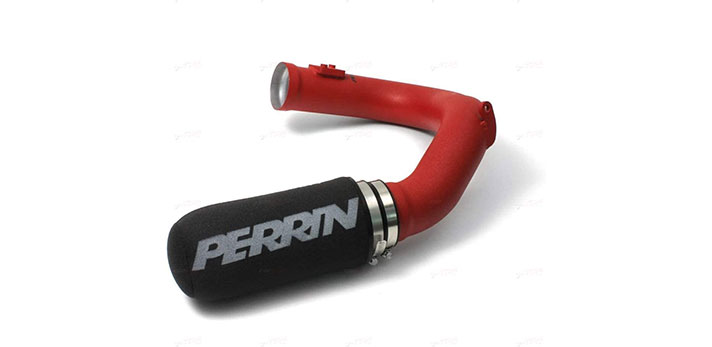 Manufacturer: Perrin Performance
Features: Open cell foam filter
Power Gain: 5hp
Compatibility: Subaru BRZ (2014-2020)
What better way to mod a Subaru BRZ than to take tips and tricks from the experts, right? Perrin Performance is an automobile part manufacturer known to be a leading provider of the finest Subaru aftermarket products.
Whatever part of the Subaru you want to upgrade; whether it's the suspension or the engine performance, Perrin Performance is the guy to call. And now, they've got a cold-air intake specially made for the Subaru BRZ.
So in what ways can this cold-air intake system from Perrin Performance upgrade your car? For starters, the air filter of this intake is supposed to be installed behind the front bumper.
This allows colder air to go through the filter and into the engine instead of the hot air from the engine bay. And also, this filter is unlike anything else: it's got an amazon open-cell foam that can filter dust efficiently. It's also washable and reusable too!
A quick look at this cold-air intakes' photo and you'll see that it is different from the rest. It's cool to be unique, right? However, it functions just like any other intake. You'll get an additional count in the horsepower output, and in Perrin's case, it's 5hp.
Overall, you'll get a cold-air intake system that is great in the performance department which also looks cool as well. Just look at that red powder coating finish!

#4 aFe Power Takeda Momentum Air Intake System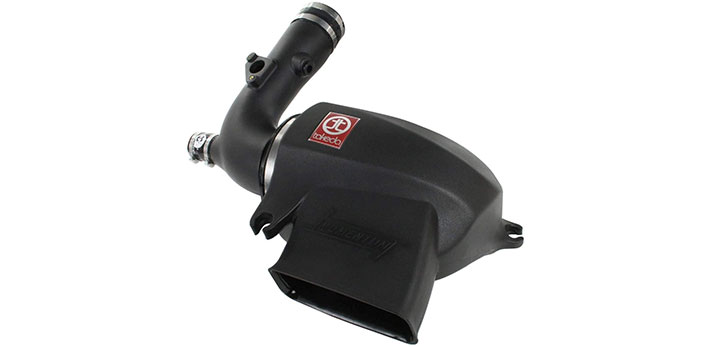 Manufacturer: aFe Power
Features: Pro Dry S filter media
Power Gain: 9hp
Compatibility: Subaru BRZ (2013-2020)
aFe Power is a great company to deal with when it comes to sports cars like the Subaru BRZ. Two decades of experience made aFe Power the titan that they are today, and they've engineered something special for the Subaru BRZ.
Behold, the Takeda Momentum cold-air intake system. This is designed to give the BRZ a 54% increase in airflow. The Takeda Momentum can be considered to be on the list of the best BRZcold air intakes in the market today.
As you can see, the Takeda Momentum is sealed. This is intended to house the intake system and connect to a built-in air scoop designed to capture the air right in the front of the vehicle and to filter the top configured to direct all of the air flows smoothly into the tubing.
And also, the intake tube is not made of metal: it is a rotomolded material made to lead the airflow into the motor without any unnecessary restrictions.
On top of that, the Takeda Momentum utilizes a Pro Dry S filter media; a 360° filter to ensure that the air going inside the engine is as clean and free-flowing as possible. Just like the filter from the last entry, the Pro Dry S filter looks different than the typical intake filter too.
It's conical shaped and is housed inside the sealed housing.

#5 Corsa PowerCore Closed Box Air Intake System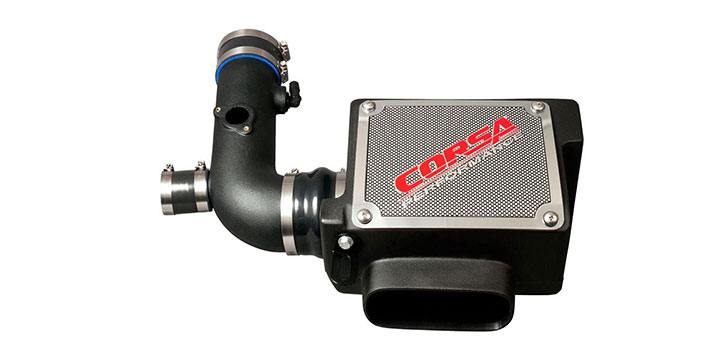 Manufacturer: Corsa Performance
Features: Donaldson PowerCore® Filter
Power Gain: 18hp
Compatibility: Subaru BRZ (2012-2020)
If you're looking for an air intake system that can help the engine generate a great deal of extra horsepower output, then you need to check out Corsa's PowerCore intake system.
Corsa has done a great deal of R&D to make an aftermarket intake system like this one. Armed with a Donaldson PowerCore® Filter, Corsa's intake system is ready to make the Subaru BRZ a top of the line JDM sports car.
What makes this intake system so desirable? It's got some benefits that you, like a Subaru BRZ owner would truly love. This intake system beats what the stock intake can do in terms of performance.
The closed box acts as a proper heat shield that protects your engine from hot air (the engine doesn't like it spicy!) The filters utilized by this intake system have a 98% filtration efficiency, so don't expect even microscopic particles to enter the engine.
Overall, Corsa's closed-box intake system is a great choice if you're prioritizing your car's increase in power output. The 18hp extra horsepower is generous enough to make your Subaru BRZ faster and more powerful.
And if in case you want your car to have the maximum performance possible, then you should consider pairing the intake system above with a Corsa exhaust. Now that's overkill!

Since the aftermarket scene is large enough for the Subaru BRZ, there will be no shortage in cold-air intakes anytime soon. The best BRZ air intakes are the ones that can provide you with an extra dose of horsepower while keeping the airflow cold and clean.
There are lots of cold-air intakes out there, but choosing the best ones for the Subaru BRZ will keep your life stress-free.