The Subaru BRZ belongs to the roster of cars that perfectly fits the tastes of car enthusiasts who mods like crazy. Subaru and Toyota worked together like a divorced couple who, even they're having a difficult time together, did their best just for the sake of their kids (spoiler alert: we're the kids).
Even though they've had a bad time working with each other, at the end of the day, they made one of the best lego cars that have been built: The Subaru BRZ.
Toyota marketed the car as the Toyota GT86, but clearly, the Subaru BRZ has gained a lot more attention than it's stepbrother. Due to the BRZ's firmer suspensions and good handling, the Subaru BRZ gained more audience.
It's not very fast like the typical sports car, but it's nimble, quick, and it stands at a perfect price point.
And we're not mentioning the extremely vast aftermarket scene that has followed the Subaru BRZ! The Subaru BRZ is a lego car, fit for any car enthusiasts that like to play with the car by installing different types of aftermarket modifications.
The list below features the best mods that car enthusiasts love to see on their Subaru BRZ. They're sure to make the BRZ stand out, so do yourself a favor and check them out!
#1 Exhaust Systems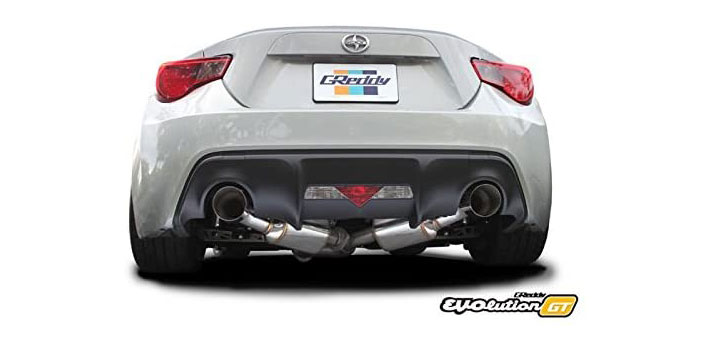 The Subaru BRZ is one of those cars that has cool dual exhaust tips, especially the ones with the burnt blue tips. Just like any JDM car, the Subaru BRZ is available for tons of aftermarket modifications.
Among those mods is an aftermarket exhaust system. For those who don't know, a car's exhaust system is a combination of different components like the muffler, catalytic converter, resonator, exhaust pipe, etc.
The exhaust system is responsible for the scavenging and the expulsion of the exhaust gas away from the engine. The Subaru BRZ's stock system performs and sounds okay, but if you want something better out of your car, you should take the stock exhaust and replace it with an aftermarket one.
Not only does it sound better, but it also provides the BRZ some added power. On top of that, it significantly improves the car's fuel economy too!
An example of a high-quality aftermarket exhaust system for the Subaru BRZ is the Invidia Q300 Cat-Back Exhaust System. It features burnt exhaust tips and a deep aggressive sound that you will surely love.

#2 Intake Systems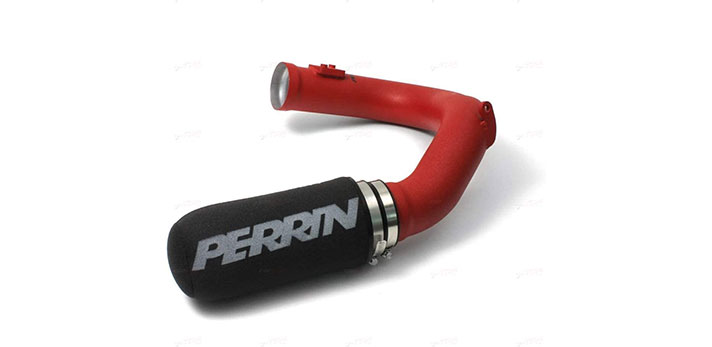 For the longest time, Subaru decided to make the BRZ naturally aspirated. This allowed the Subaru BRZ to suck up atmospheric air and feed it into the car's boxer engine. However, it's prone to suck in hot air; and the engine doesn't appreciate that!
By doing so, it makes the car's performance subpar to what it should be doing. Luckily for folks who own a car with a naturally aspirated engine, the aftermarket cold-air intake systems are here to save the day.
An aftermarket intake system's primary function is to feed the engine cold air. Unlike the air under the hood, cold air is denser with jam-packed air molecules. Cold air is highly ideal for an engine because it helps it in burning the fuel in the cylinders more efficiently.
This upgrade in combustion translates into more horsepower and torque output, improved gas mileage, and just like an aftermarket exhaust system: a pretty sick growling sound.
If you're looking for some high-quality intake systems, try the K&N cold air intake kit. They're among the most reliable brand of intake systems today.

#3 Suspension Upgrades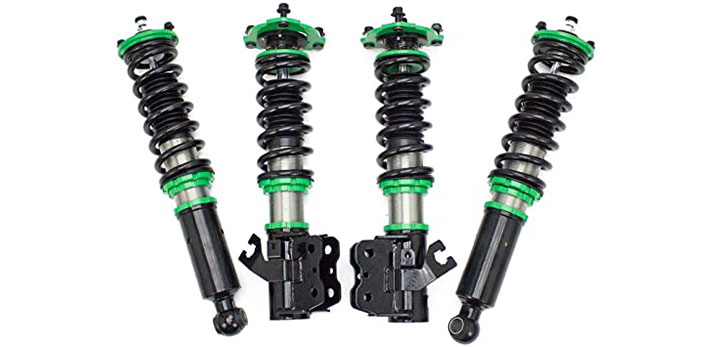 Driving a Subaru BRZ is all fun and games until you lower its ride height. By then, you'll be drowning from the attention of everyone who's breaking their necks just to see your Subaru BRZ drive by.
Yes, owning a Subaru BRZ is cool and all, but until you lower its ride height, it's just a plain Subie that needs more work.
Getting a suspension upgrade means that you have to choose between two choices: lowering springs or coilovers. Both of them lowers your car's ride height, but they differ from the services that they can offer to you and your car.
Lowering springs are more affordable than coilovers, however, all it can do is to lower your Subaru using a preset ride height. Coilovers, on the other hand, gives you the ability to adjust not just the ride height but other aspects as well.
The best lowering springs for the Subaru BRZ are the Eibach Sportline Lowering Spring Kit and the Tein Street Advance Z Coilovers, respectively.

#4 ECU Remapping
The Subaru BRZ, just like any other car, contains a small computer that dictates how the engine would work. It is also known as the ECU or the Engine Control Unit. It contains all of the default software settings of Subaru for the BRZ and remapping it is replacing its ECU in place of a better one.
There's a lot of reasons why manufacturers stick on a one-size-fits-all ECU setup, but it's a story for another time.
By replacing the old ECU with a new one, it releases the Subaru BRZ from its shackles and allows it to perform to its fullest capacity. Often, an ECU remap equates to an increase in both the car's horsepower, torque, and other capabilities the stock BRZ can't do.
The manufacturer usually sticks with the stock exhaust just to comply with a country's regulations such as emissions, economic, or noise.
A great example of an ECU remapper is the AVO EcuTek Pro-ECU Kit Cable. This turbocharger kit is created to reduce the backpressure and give the BRZ an increase in performance.

#5 Turbocharger
In all honesty, if you're buying a Subaru BRZ just to get the high numbers like a sports car would give, then you need some ticket to board the disappointment train. Yes, the Subaru BRZ is a fast car, but the typical base model only has 205hp.
If you're craving for some massive boost in horsepower, then adding a turbocharger to your Subaru BRZ is more than enough to give you a fix for your need for speed.
A turbocharger is a forced induction device that forces compressed air down to your engines. Think of it as an aftermarket intake system but on steroids. As it allows compressed air into your car's engine, the internal combustion of the engine spikes up, allowing you to zoom past most cars down the highway.
You can rack up to 150 additional horsepower by installing the right turbocharger, and possibly even more!
If you're keen on driving down the racetrack like a real-life Lightning McQueen, then you should check out Tomioka Racing's turbo kit.

#6 Brand New Brake Rotors and Pads
Now, what's the point of driving fast if you can't stop effectively when you want to? No matter how good your Subaru BRZ looks like or how fast it is, if it's brake rotors and brake pads are faulty, then you're putting yourself in danger.B
rake failure accidents cause about 300,000 crashes every year, so if you're not interested in belonging in this statistic, make sure you check your brakes and diagnose them to see if they need replacement.
And in the chances that you need to replace your brakes, don't worry. There's a lot of brake kits available for the Subaru BRZ out there in the market. These brake kits come with brake rotors and high-quality brake pads that will surely keep you safe when you need to be.
And if in case you don't feel secure about the regular ceramic brake pads, you can opt for other types like semi-metallic brake pads or even higher quality ceramic brake pads.
Check out the brake kit from R1 Concepts Store. Their brake kits come with everything you can need when it comes to replacing your worn-out brakes.

#7 Smaller Wheels
Let's face it: the Subaru BRZ fits perfectly with smaller wheels. The Subie makes use of the wheel's smaller diameter to accelerate and climb better. Smaller wheels weigh less than the stock, and they produce less moment of inertia.
Plus, it looks good on the Subaru BRZ too! The BRZ looks best and performs great while wearing 17×7.5" wheels together with 225/45×17 tires.
The Touren TR60 17×7.5" wheels are a good place to start your hunt for great fitting wheels for your Subaru BRZ.

#8 Aesthetic Mods
The Subaru BRZ is meant to have all of its corners modified. Performance aftermarket parts are great, but the real style and aesthetics of the car come from its cosmetic mods. Mods like front and rear bumpers, spoilers, headlights, and glowing oil pressure gauges are great for the Subaru BRZ.
If you want your Subie to wear something that looks great on the car as a whole, then you should check out Rocket Bunny's Body Kit.

The Subaru BRZ is a full-blown project car that will make your life as a car enthusiast incredibly fun and satisfying. With the right aftermarket parts, whether they are for performance or just for the looks, the Subaru BRZ is sure to bring you great joy and prestige among your peers.