Owning a Toyota 4Runner is a real delight. This SUV lines up with the most reliable off-road vehicle of the brand, along with the Tacoma and the Tundra. It's got impressive interiors comfortable enough to make yourself at home while traveling.
Its exteriors are even more dazzling.
The Toyota 4Runner can give you the experience of a lifetime, especially if you are a die-hard SUV fan. The possibilities are just too exciting! The OEM parts of this SUV are amazing enough to bring you anywhere you want, but what if we tell you that you can take it up a notch?
But how? By installing aftermarket mods!
Ladies and gentlemen, there are a lot of modification ideas for a Toyota 4Runner, but what are truly the best ones to fit into your vehicle? The list of the best aftermarket modification below can help you out.
These five are the best mods for a 4Runner that you must prioritize. They're composed of performance mods and cosmetic mods, all functional enough to level up your Toyota 4Runner. Check them out!
#1 Cold-Air Intake System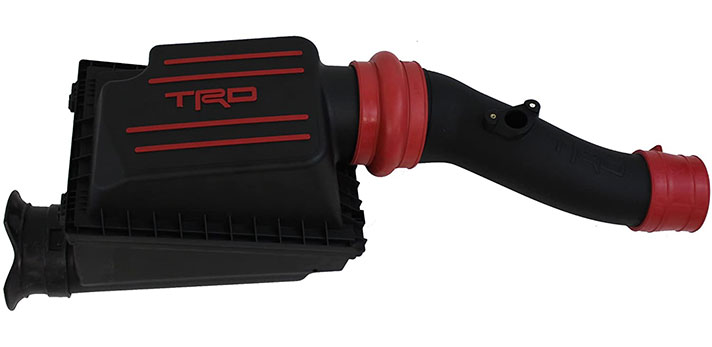 Just like any other vehicle, the Toyota 4Runner makes use of a cold-air intake system to make its performance better. By using a cold-air intake system, you allow fresh, cold, and oxygen-rich air to enter your engine.
By doing so, it promotes more efficient fuel combustion which translates to a plethora of juicy benefits for your SUV.
The benefits mentioned include better mileage, better throttle response, increased horsepower, and torque output, minimal drone, and that sweet sound under the hood.
The OEM 4Runner is great, but an aftermarket cold-air intake can do your Toyota 4Runner a lot of good.
Don't know where to start? Check out Spectre Performance's Air Intake Kit. It has a ton of benefits that can amplify your SUV's performance. Aside from that, you can check out intakes from K&N and aFe Power: they produce the best customer-adored cold air intake systems that you too would love.
#2 Exhaust System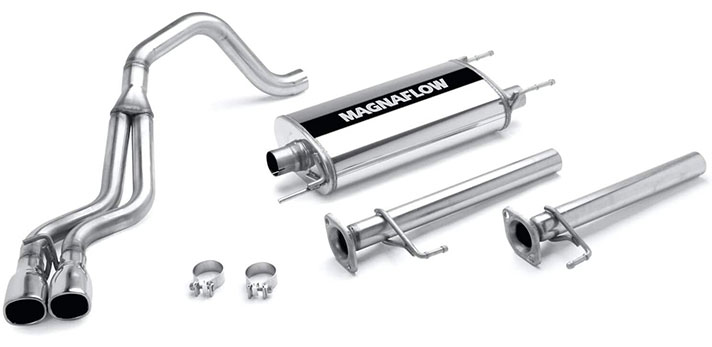 If you breathe in, then obviously you must breathe out. Just like humans, automotives do the same thing too. To complement the job of the intake system, we have the exhaust systems.
If the intake systems draw in air, then the exhaust system draws out air. Aftermarket exhausts are far better than the stock exhaust systems though.
Why is that? Why is an aftermarket exhaust system considered one of the best mods for 4runner? That is because of the raw and unadulterated power that it can give your SUV. Not mentioning that sick deep sound that everyone would love!
So how would an aftermarket exhaust system affect your Toyota 4Runner?
First, you get optimized exhaust gas flows. When the exhaust gas is shoved out of the engine in the most efficient way, you can make the vehicle perform better. Second, the additional power output.
There's a whole science about how it works, but in a nutshell, you can release untapped horses in your Toyota 4Runner, which can rise to 15+hp.
#3 Suspension System Upgrades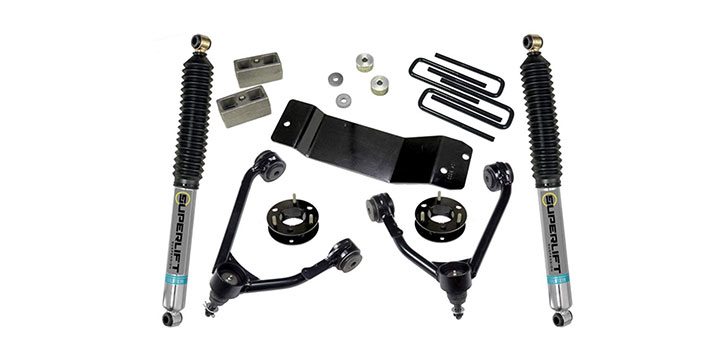 All SUVs are notorious for a single, persisting problem. Just like trucks and jeeps, SUVs like the Toyota 4Runner suffers from the rake, a slight-to-obvious downward shift in the front of the vehicle.
It may not be a big of a problem, but those with gifted with attention to details will see it as one.
Fortunately, though, you can fix this problem by leveling or lifting the SUV. Either of the two would do the trick but they have a significant difference. The lift kits "lifts" and raises the ground clearance, making the use of larger tires possible.
Leveling kits, on the other hand, just "levels" the front's height to the back.
You can find a lot of aftermarket leveling and lift kits out there in the market. But if you're gonna ask us, we recommend you pick leveling and lift kits from Rough Country and Motofab. Why? Because they're too good, that's why!
#4 Roof Racks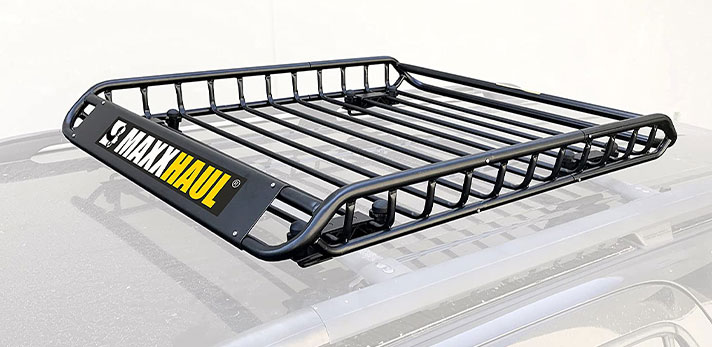 The roof rack is probably the most underrated modification for a Toyota 4Runner. Considered as one of the best mods for 4th gen 4Runner, roof racks can improve your SUV's functionality greatly.
Do you have trouble fitting all the items and cargoes that you have when going outdoors? Are you tired of playing IRL Tetris using your belongings inside your Toyota 4Runner? If so, then you need to get a roof rack.
With a roof rack in your arsenal, you can put all your worries away on the roof of your 4Runner. All of the items and equipment too large to fit inside the SUV can be placed atop the vehicle.
By doing so you allow the interiors to be more spacious and comfortable.
#5 LED Light Bars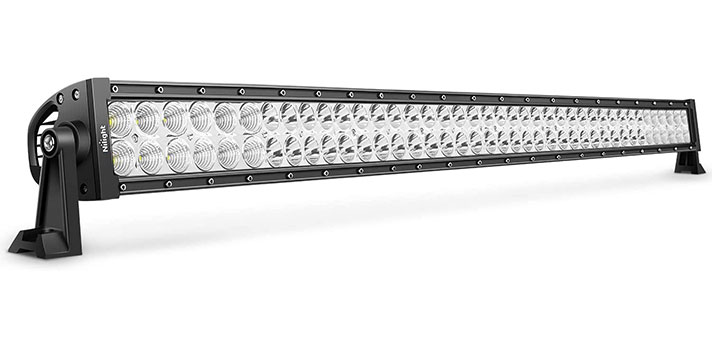 Okay, so now you can drive your spacious 4Runner with larger wheels and better intake and exhaust systems. But what if you get to the point where you have to go somewhere outdoors at night?
Do you think your headlights can illuminate the path ahead effectively? Why would you even take the chance? Use an LED light bar!
LED light bars are one of Toyota 4Runner's best mods, especially for those people who frequent dimly lit areas. An LED light bar is brighter than the standard halogen lights simply because of its longevity and effectiveness.
Toyota 4Runner mods like this one are usually used in off-road activities like off-road night racing. LED lights are typically used for industrial purposes, so you don't have to worry if these things are durable enough to withstand harsh environments – because they can!
#6 Floor Mats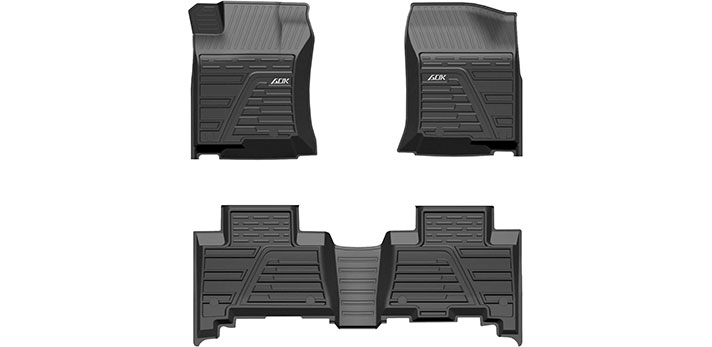 Who wants dirt on the flooring of their 4Runner? Nobody!
To keep your vehicle's flooring crisp and clean, be sure to put some floor mats on them. The Toyota 4Runner is an SUV, so there's a high possibility that it will be used both on-road and off-road.
This means more dirt, mud, and everything unsanitary that may collect on your car's floor.
Floor mats are a great way to deal with this dirt problem. Instead of the dirt depositing themselves on the floor, the floor mats will collect them first.
#7 Grill Bars and Bull Bars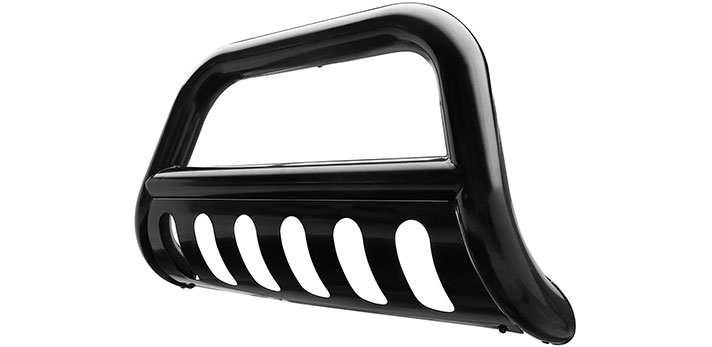 The Toyota 4Runner is sturdy enough, but what if you accidentally collided with another car? Install a grill bar or a bull bar to minimize the potential damage that your SUV may experience.
Grill bars and bull bars are awesome, both for its functionality and its style. It makes the 4Runner look more aggressive.
Not only do they save your radiator and condenser if sudden collision occurs, but they also make your SUV appear more alpha and assertive.
#8 Seat Covers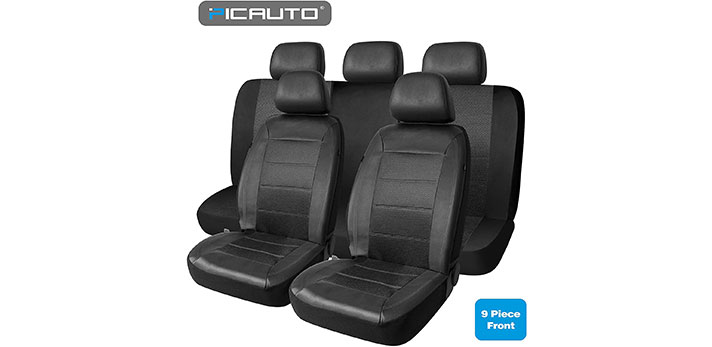 There are many reasons why you should get some seat covers for your 4Runner. Do you frequently go to dirty areas? Do you use your 4Runner to and from the gym? Are your seats damaged by slashes and cuts? Cover them up with some seat covers!
Some seat covers offer high-end protection, while some offer luxurious style. Whatever your taste is, dressing your 4Runner's seat with some seat covers is the right decision to make.
#9 Brakes and Rotor Pads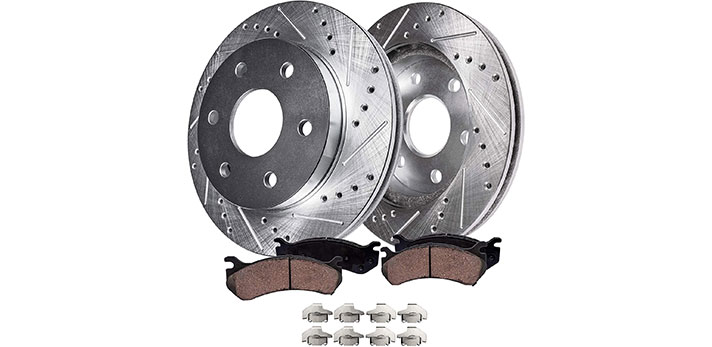 The Toyota 4Runner can go tremendously fast if you want it to. Of course, you can use the brakes to stop, but the brake pads can wear out the more you use it.
Replacing them would be the best idea instead of replacing the brake system itself.
There are different types of brake pads that you can buy. Get a ceramic brake pad if you want a stable performing pad, Kevlar if you need a long-lasting brake pad, and semi-metallic if you want more friction and structure.
These types of brake pads can be confusing to understand, so make sure to do your homework first.
#10 Deflectors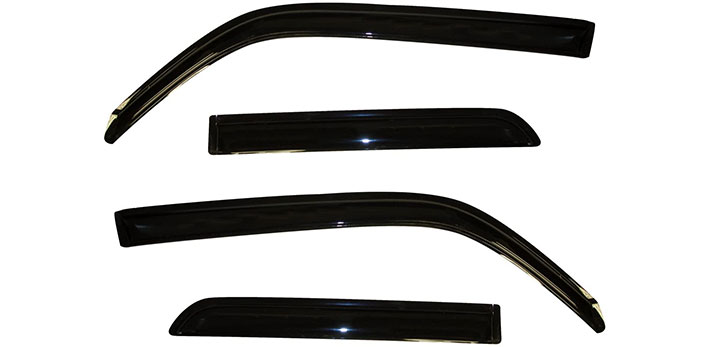 Deflectors can be a very good modification on your Toyota 4Runner, especially if bugs, rain, and wind frequently bug you out. At first glance, it doesn't look like much, but it provides your 4Runner with benefits that you didn't think you'd need up until now.
This mod is usually bought for a couple of reasons. It reduces window condensation during winter, prevents those nasty bugs from flying inside your ride, and they also cut down the sun glare from the side windows.
Installing modifications on your Toyota 4Runner will level up your ride tremendously. Whether it is a performance mod, a cosmetic mod, or a functional mod, you can guarantee that modifications for your Toyota 4Runner can reduce your worries and make your riding experience more fun, comfortable, and fulfilling.