If you're a big fan of The Fast and The Furious: Tokyo Drift, then you might've seen the yellow car that the protagonist wrecked in the movie. That car is a Nissan 240SX S13, a JDM vehicle made around 1988 up to 1994. Although it is widely known as the 180SX in Japan, this car is famous in the United States under the moniker Nissan 240SX – a 180SX with a different engine. The car has gained so many following just because of its novelty.
The Nissan 240SX S13 is a blank canvas. It is made that way so car enthusiasts can paint, modify, and get creative on their ride. One way to make the Nissan 240SX S13 stand out is by installing aftermarket modifications. Whether it's performance mods or cosmetic mods you're planning to install, you'll find yourself grinning from ear to ear once the installation is finished.
There are a lot of modifications out there in the market available for the Nissan 240SX. To help you out, we've listed the best 240SX mods for your choosing. From performance inducing mods to highly stylish alterations, you'll have a general idea as to what type of modification will suit your Nissan 240SX S13. Take a look!
#1 Turbocharger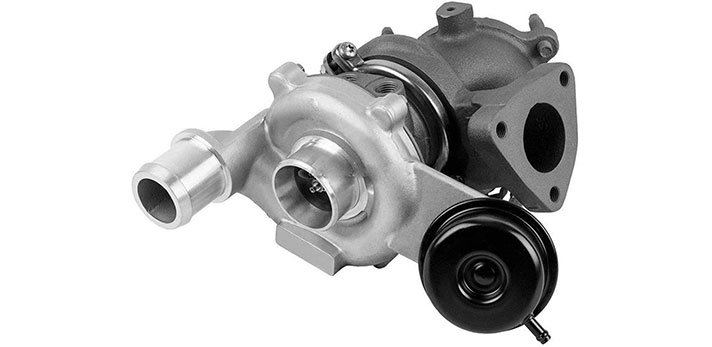 The real need for speed is insatiable, and one of the best ways to sate that is to amp up the power output of your car. Converting from N/A to turbo is a must if you really want to get the most power possible from your KA24. Of course, you can swap your S13's engine for a more powerful one, but if you want a better alternative, you can get your hands on some turbochargers.
A high-quality turbocharger works by compressing more air down to the cylinders. By doing so, it optimizes the fuel combustion in the cylinders so much that the S13 will experience a big change in its power output. This makes the car run and accelerates faster. A typical turbocharger can add up to 15% to 25% off additional horsepower to your beloved Nissan 240SX S13.
If you're planning to get great turbochargers but you don't know where to start, you should try Rev9's turbochargers.
#2 Exhaust System
There is another way to add more horsepower to your 240SX S13 aside from installing a turbocharger. The exhaust system is a great mod for your car simply because it makes your vehicle produce more usable power while making a sweet and deep sound. This is a famous aftermarket modification amongst car enthusiasts mainly because of its obvious effect on the car and the people spectating it. 
What exhaust systems do is replace your stock exhaust in place of an improved high-performance exhaust system. It optimizes the exhaust gas flow, paving the way to better power output and a deep and aggressive sound that puts your car into another level.
If it's a performance exhaust system that you seek, you should try out the HKS's Hi-Power exhaust. It's meant to put your Nissan 240SX S13 on the top of a pedestal with its optimized airflow and savage sound.
#3 Intake System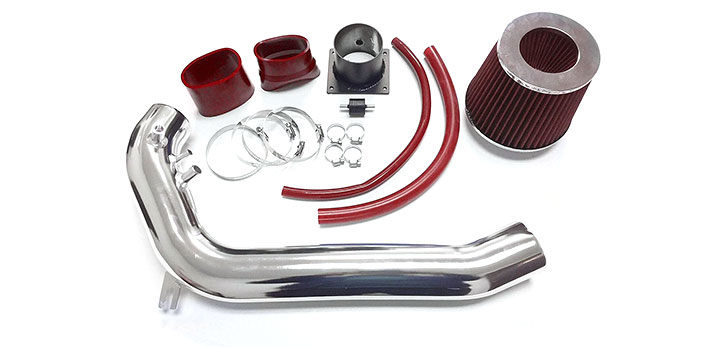 Intake systems work hand-in-hand with the exhaust systems. By allowing oxygen-rich cold air from the outside to go inside the engine, it puts the engine in a position where it can produce more power while saving up on fuel. Most aftermarket intake systems offer products with unique features that do your car a lot of good.
Sadly though, there aren't many aftermarket intake systems for the S13. However, if you're still determined to have a car with better mileage and a sweet under-the-hood sound, you should try out K&N's cold-air intake kits. They're very well-known for their quality and reliability.
#4 Suspension Overhaul
A JDM car looks great when it's ride height is lowered. Luckily for you, you can get that much-desired lowered stance with an upgraded suspension. The Nissan 240SX S13 tends to roll into corners way more difficultly. That's probably the main reason why the S13 is a great car for drifting.
But of course, giving it a chance to be more rigid and responsive is possible. By installing coilovers, you can get a lowered stance, damping and height control, and of course, prestige. A Nissan 240SX with top-tier coilovers installed means that the car is well taken care of, and your fellow car enthusiasts will love that.
#5 Wheels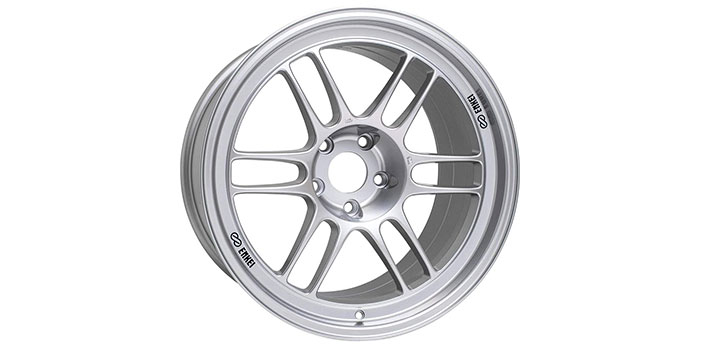 Now, once you've got some coilovers installed and you've finally achieved that lowered stance that you've always wanted, then you need to get smaller wheels. This looks great on a Nissan 240SX S13 and is far better than the stock wheel size. 
By getting smaller wheels for your car, you get to experience faster acceleration. This is because smaller wheels weigh less and produce lower amounts of the moment of inertia. This is the main reason why getting quicker with smaller wheels is possible. Smaller wheels aren't just great for the downtown traffic, but it looks good too!
The great thing about aftermarket wheels is the variety and options that you can have. Do you love to use the S13 on the track? Do you love drifting? Do you fancy that chill highway drive? If so, there's a right wheel fitment for those types of activities.
#6 Turbo Manifolds
Now, if turbochargers are on your wishlist, then you should write down the turbo manifolds too. It is a connection of pipes that gathers exhaust gases, which are then pushed to a merge collector. To connect the manifold to the turbocharger safely, flanges are typically used. The manifold is then either welded or cast to the merge collector.
This device protects the turbo system from the unwanted exhaust gases that can cause rupture on the turbochargers. It goes hand in hand with a turbocharger, that's why you should purchase them together if you can. AJP Distributors have some great aftermarket turbo manifolds that can do your car a lot of good.
#7 Better Brakes
The saying "Give me a break!" it's not that bad after all. Sure, the OEM brakes still work, but until when? You should expect the brake pads and brake rotors to wear out and tear out any time soon and get better brakes for 240SX S13. 
How do the OEM brakes differ from aftermarket brakes? The latter is far better than the former, but aside from that, the ones available in the market offer a variety of options. There are brake pads made of ceramic, metallic, and even Kevlar! 
There are tons of choices for you if you want to replace your stock brakes with some great aftermarket brake pads and rotors.
#8 Aesthetics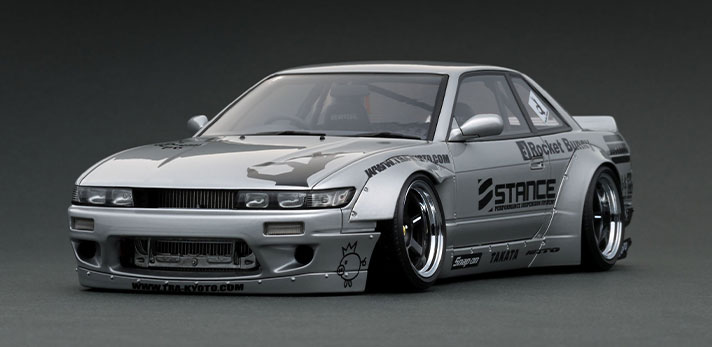 This is where things get exciting. When we talk about mods, the first thing that pops into mind are performance mods, but the most attention-getting mods you can get your hands on are cosmetic mods. This mod mirrors the personality of the driver in some sense, and the car becomes an extension of those who own them.
When it comes to cosmetic mods, there are a plethora of choices for you. You can start with fender flares, some rad headlights, a sick front bumper, and even a tinted windshield. This is where you can fully exercise your creativity when it comes to dressing up your car to make it look more awesome. You can also buy a full body kit if you want to!
#9 Transmission Upgrade
A transmission upgrade is vital if you want your Nissan 240SX S13 to be more of a performance car. By replacing the stock transmission with a brand new aftermarket mod, you help the S13 realize its full potential as a racing-grade car.
For example, you can replace the stock flywheel with a lighter or heavier one, depending on your choice. You can also get a clutch kit for your 240SX S13 to make the clamps hold on to the flywheel's friction plates better. Aside from that, you can also upgrade your drivetrain to make the S13 respond better to a larger power increase.
#10 Steering Wheel
The steering wheel is an important part of the Nissan 240SX S13 that needs some attention too. The number of accidents caused by the hands slipping from the steering wheels have been increasing every year. To keep you, your passengers, and your car safe, a steering wheel with a firmer grip is recommended.
The good thing about getting some aftermarket steering wheel replacements is that there are a variety of stylish choices for you. These choices include steering wheels with a suede finish, vinyl leather, or even carbon fiber. They also come in different colors too, so pick the nicest and choose what best fits your personality!
There are so many aftermarket modifications that you can get for a Nissan 240SX S13. If you want to upgrade your car's performance, you should get performance upgrades like exhaust systems, turbochargers, etc. However, if it is some aesthetic mods you seek and you want to make your car look stylish, you can get some fenders, tinted windshields, or even a full body kit. The choice is yours!