On a semi-regular basis, my loving wife likes to remind me that my next vehicle purchase needs to be more, what's the word? Paternal. I'll level with you guys, I've never personally owned something with more than two doors. Not because I have some sort of deep seeded hate for vehicles that have four or more doors, I love a good sedan (my feelings for the E36 M3 sedan could be a whole different article…maybe another day) and I love a good wagon even more so but the entirety of my 25(ish) years on earth I've never had the occasion to own something with more than two portals for human entrance.
Now though that all has to change. It's a good change though, I have a beautiful healthy baby girl and I love her more than I thought I could love anything. That's why I need a Pinzgaur 710.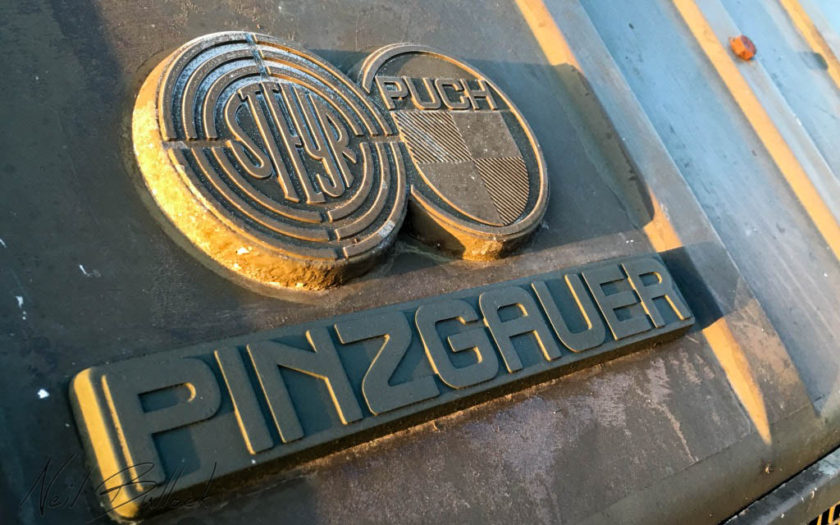 The Pinzguar started life in the 1960s as a high mobility troop transport (Think Humvee but with an Austrian accent) and was still seeing service until it was cut from production in 2006. While not as brawny as the Humvee's diesel V8 the first generation Pinzguar (pictured here) makes do with its 2.5 liter air-cooled inline four that makes a commanding 105 horses and 133 lb-ft of torque. Not hellcat numbers but hey, when you have the ability to drive anywhere what's the rush? Behind the engine is a five-speed manual with a two-speed transfer case for when things get thick, fully independent suspension for the twisties and portal axles for better ground clearance.
The all-terrain capability of this monster is one of its greatest appeals to me, personally. I live in Louisiana where the roads, much like our education system, are theoretical. Fun fact-Louisiana actually gave up a Government subsidy for roads when Congress wanted to raise the drinking age from 18-21. Priorities man.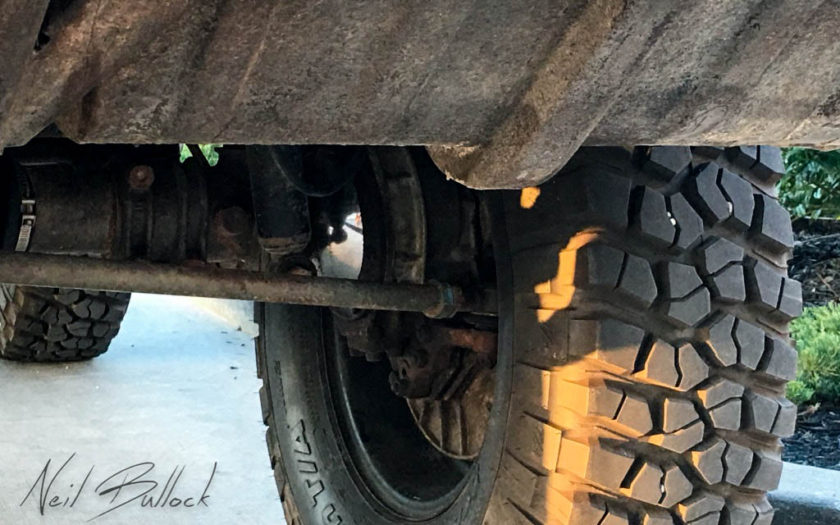 Where was I? Right, perfect dad car. Look, most people decide that having a tiny human means you need to give up on enjoying driving and buying the automotive equivalent to an Ambien, the minivan. Fathers of America I'm here to tell you there is another way… This might just be it.
When outfitted for military use the 710 could hold ten troops and all their belongings (The 6×6 712 could hold more but come on, this isn't that weird cult family show on TLC, what is it? 75 and counting? Stop at eight kids, that's more than plenty)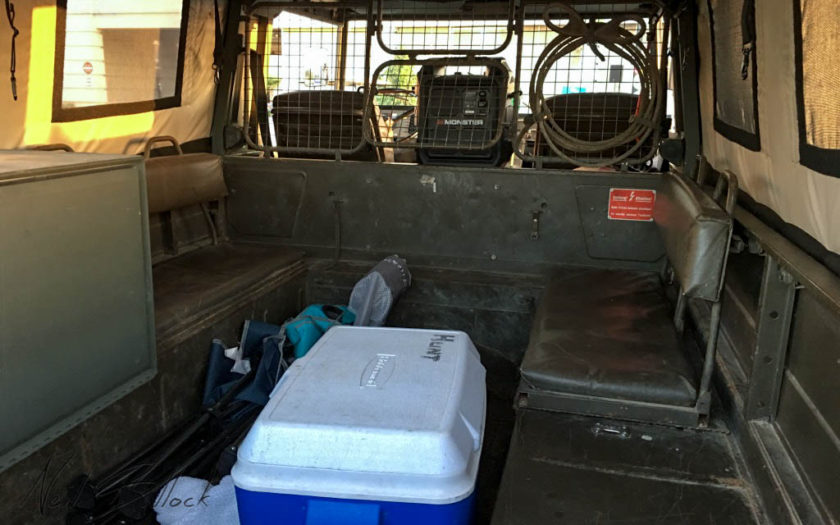 In the arrangement that I found this 710 it could hold six in comfort and as a bonus has a gate between you, your wife and your brood. Whose throwing gummy snacks now?!
Is your wife like mine and worried about there being no anchor points for a car seat? Look closely, this thing is full of them. All you need is a good sturdy ratchet strap and your imagination. Your baby isn't going anywhere when she (or he) is ratcheted down to this thing.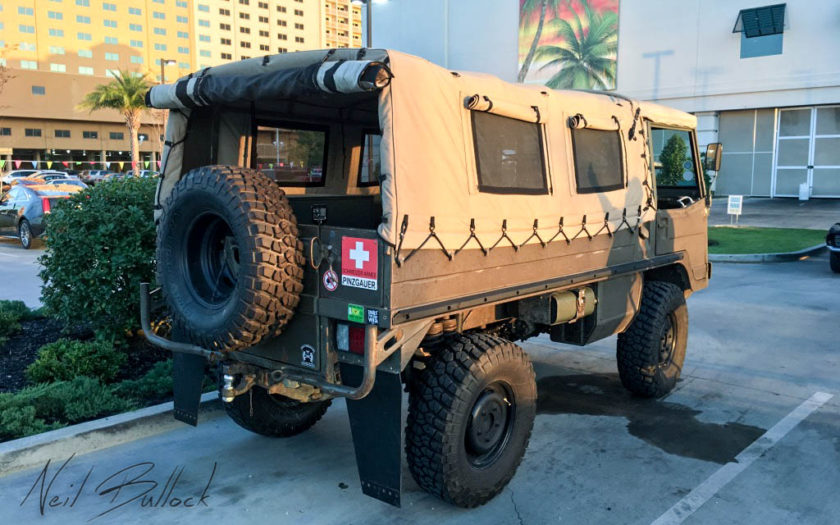 Worried about air conditioning? Have no fear, the entire roof comes off making this an al-fresco fun time for the whole family! Who needs HVAC with that kind of luxury?
So what does one of the apocalyptic minivans cost? According to the website, BuyPinzgauer, you can have one for between $18,000 and $30,000.
In case you're curious the Honda Odyssey starts at $29,000. $44,000 if you absolutely need one with the built-in vacuum cleaner.
Unfortunately, no amount of money can buy a minivan that is as capable off the road as this beast. Time to get the "I need this to carry our kid around in" slideshow ready!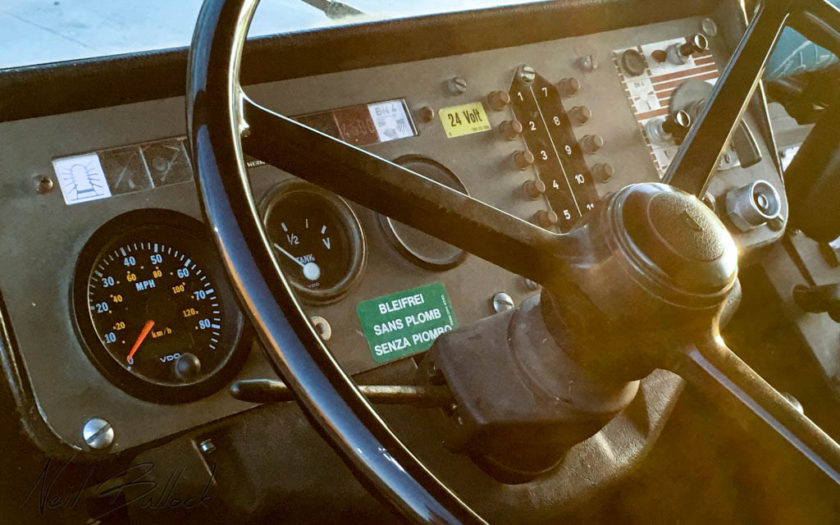 UPDATE- I just got laughed at more than a grown man who isn't a comedian should. Back to the drawing board.