The Toyota Tacoma is a cult-classic fan-favorite truck. Many have bought it, rode it, and loved it. For the longest time, it has delivered what the customers have always wanted in a truck. Impressive off-road capabilities, towing capacity, reliability – you name it.
There may be other trucks better than the Toyota Tacoma, but nothing is as much loved as this.
No matter how loved and revered the Toyota Tacoma is, there will always be some spots in this truck that needs improvement. That's why aftermarket modifications exist: to improve the performance, looks, and functionality of a truck, especially the ones like the Toyota Tacoma.
Are you looking for the best Toyota Tacoma mods? We'll what a coincidence! We've listed down the best mods for Toyota Tacoma that will surely pique your interest. Ranging from bed covers, suspension kits, to LED lighting, this list will give you a sight for sore eyes. Check them out!
#1 Tonneau Covers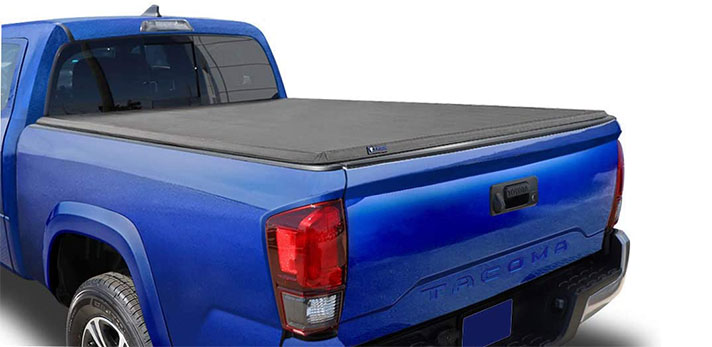 "Wait, you said bed covers. What in the world is a tonneau?" Don't you worry, they're the same, just different names. One of the best features of a Toyota Tacoma is its functionality, especially when towing or hauling things.
But since the Toyota Tacoma is an off-road vehicle, how can you protect your gear from natural elements?
By installing a tonneau cover. This is considered one of the best Toyota Tacoma mods simply because it complements one of the major purposes of a truck: to be functional.
There are different types of tonneau covers for your choosing: soft roll-up, soft or hard fold, and retractable covers.
All of them protect your gear, equipment, or whatever skeleton you have in your truck bed from harmful natural elements. Dust, rain, snow, and – whatever it is, a tonneau cover is a handy mod for your Toyota Tacoma.
#2 Cold Air Intakes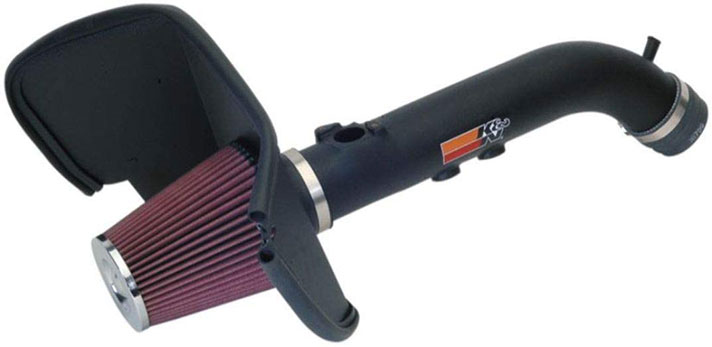 Cold-air intakes are like the nose of a vehicle. It sucks in cold air to help the engines burn the fuel more efficiently. By doing so, it improves the power output of the vehicle while creating that aggressive hum under the hood.
That's why the cold-air intake is considered one of the best Tacoma performance mods.
Don't get us wrong. The Toyota Tacoma's OEM intakes are good, but there is always room for improvement: an upgrade. An aftermarket intake system can boost your Toyota Tacoma's power output significantly.
Just imagine a few extra horses to help you finish a heavy task. Isn't that great?
If you're new to the aftermarket scene and you want to try out some new cold-air intakes, then you should try the K&N cold-air intakes. They are the customer's favorite and by far the most effective one.
#3 Lift and Leveling Kits
"Level, lift. Level, lift. What's the difference between the two?" Before we answer that, let's first discuss how important suspension kits are. Trucks usually suffer from a syndrome that we call "rake".
This is a phenomenon wherein a truck's front tends to stoop down like sad stead who just lost a race.
By installing aftermarket suspension kits such as the leveling and lift kits, you fix the problem, and as well as experience some benefits. A leveling kit will "level" the front of the truck to the height of the rear.
On the other hand, a lift kit will "lift" the height of the entire truck, giving way to larger ground clearance.
Larger ground clearance means larger tires. Larger tires mean more traction. More traction means better off-road experience. This is what a lift kit does. The leveling kit just levels.
That's it. So clear your intentions first before buying an aftermarket suspension kit.
#4 Exhaust Systems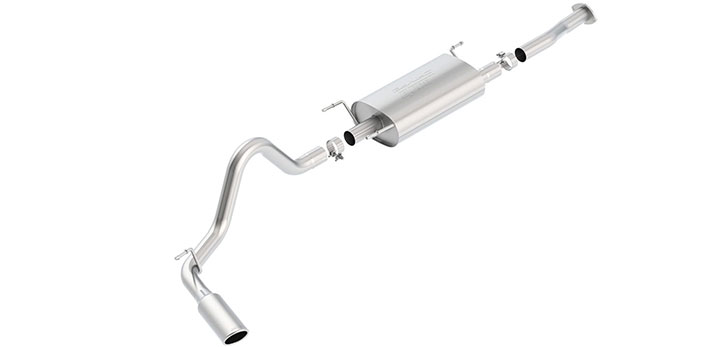 If you have to inhale, then you need to exhale. The cold-air intakes are responsible for the former, and now the exhaust systems will take care of the latter. Exhaust systems are one of the best mods for Tacoma simply because it enhances your vehicle's performance even further – just like the intake system.
An exhaust system is responsible for three main things. One, exhaust gas flow. Two, that deep and aggressive sound that a vehicle makes. And three, additional horsepower output.
The right aftermarket exhaust system will enhance all three of those simultaneously.
If you're in the market for an aftermarket exhaust system, then you should see the Borla S-Type cat-back exhaust system. That'll give you a great idea of what a good exhaust system should look like.
#5 LED Lighting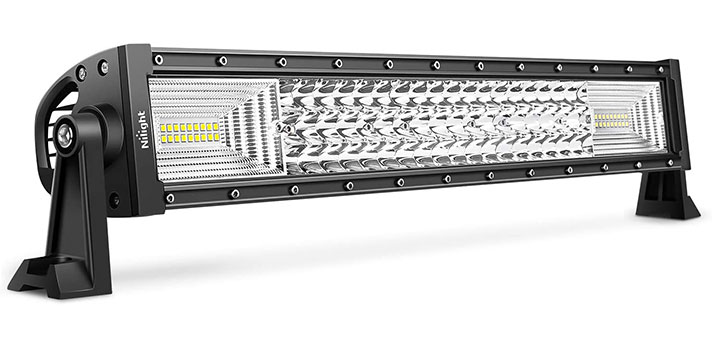 And last but certainly not the very least. LED light bars. Trucks like the Toyota Tacoma are built to withstand tough times. This involves harsh terrains and dimly lit roads. Dark paths are dangerous, even for a competent pickup truck.
That's why installing an LED light bar on your track is a superb idea.
LED light bars differ in shapes, sizes, and lengths. Some LED light bars are 20" long Others are 50+" in length. The longest LED light bars are usually curved. The placements of the LEDs on the light bars are a thing too!
This is because there are three basic types of beam patterns: flood, spot, and combo.
If you have no idea where to start your quest to find the best LED light bar for your Toyota Tacoma, you should start with Nilight 42″ 240W Spot Flood Combo.
Modifications are a great way to upgrade your truck, especially if it's a Toyota Tacoma. This truck is a reliable one, and adding mods to make it more effective and functional is the best decision that you can make.
So what Toyota Tacoma modification would you choose first?