Everyone understands the importance of vehicle maintenance in order to keep their vehicles running smoothly and efficiently. Even if you follow the instructions on service intervals and keep your car in good condition, the check engine light may appear and ruin the good feelings that come with appropriate maintenance. There's no need to rush to the mechanic again and spend more money, though. It's simple to run diagnostics on your own vehicle.
A computer system in your car keeps track of numerous different functional subsystems. Without needing to visit a mechanic, you may examine the condition of your vehicle's subsystems using onboard diagnostics (OBD) equipment. An OBD scanner may help you with a wide range of tasks, including identifying check engine lights and calculating fuel efficiency.
With Bluetooth devices, you can now utilize your tablets or smartphones as reliable diagnostic scanning tools. The diagnostic tool's user interface would be familiar to you thanks to apps that communicate with a Bluetooth scanner connected to the computer in your automobile.
OBD2 scanning devices come in a variety of forms; however, Bluetooth wireless scanners are far more practical than conventional ones. To help you in picking the best Bluetooth OBD2 scanner for your car, we've put together a list of the top 5.
#1 BAFX Products Bluetooth Diagnostic OBD2 Scanner
Brand: Bafx Products
The BAFX Bluetooth OBD2 Scanner is capable of reading and erasing Diagnostic Trouble Codes (DTCs). The tool provides users with a straightforward setup so that even novices may independently diagnose and inspect their automobiles, and it can even be tweaked to function more effectively using third-party software like the Torque Pro.
All American-made vehicles built in 1996 and later are compatible with the BAFX OBD2 scan tool. As this scanner works flawlessly with J1850 and CAN systems, you can rely on its performance and compatibility. The scanner provides real-time sensor information and may Bluetooth-transmit it to your phone so that you can be alerted to critical information from a distance.
#2 BlueDriver Professional OBD2 Scan Tool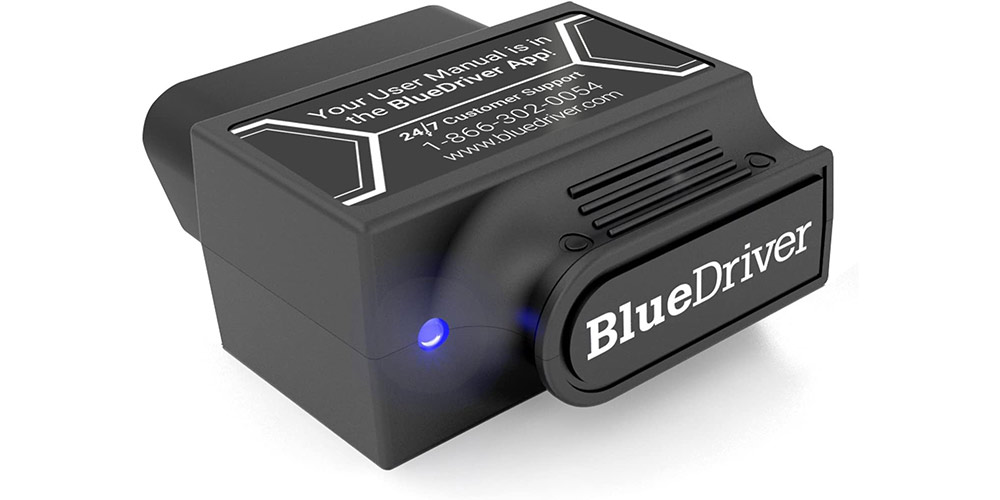 Brand: BlueDriver
The BlueDriver is an expert in diagnosis and repair; therefore, it isn't concerned with things like fuel efficiency and other driving data. It does offer you exact and thorough data readings on the systems in your automobile as well as the proper solutions for any problems it finds.
The advantages of remote online downloads and updates are that you may use them without having to connect wires to your device, which saves you time from having to constantly connect and reconnect your devices.
The software available for free download on Apple and Android platforms is another useful feature that makes it simple to connect with your mobile devices and other gadgets by quickly installing and pairing an app.
#3 Foseal WiFi OBD2 Scan Tool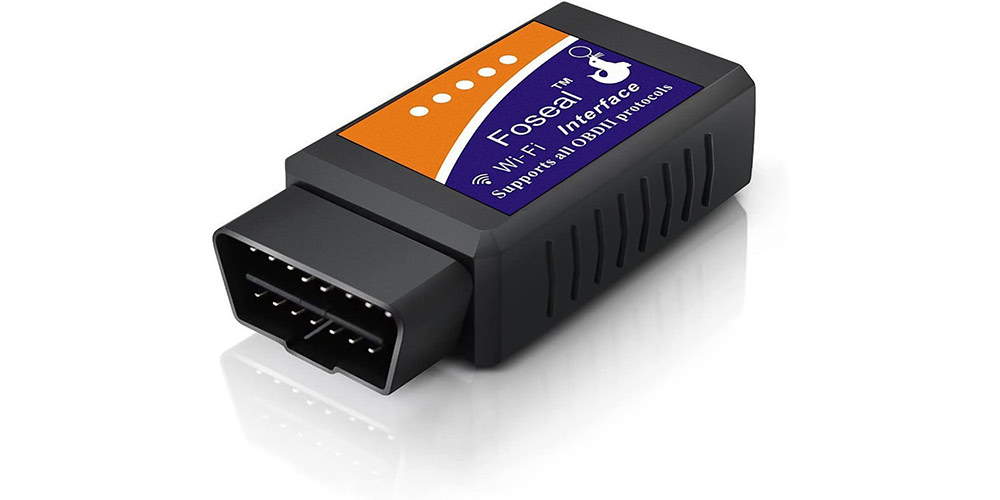 Brand: Foseal
To read, diagnose, and clear any and all OBD2 fault codes in the computer systems of your automobile, use the WiFi connection that is included in the Foseal OBD2 WiFi Scanner. It has 16-pin data link connectors and works wonderfully with all OBD2-compliant vehicles.
Foseal OBD2 WiFi Scanner can display sensor data in real time, which is particularly helpful when you're evaluating the effects of modifying your engine or replacing any component of your car. The monitor can also be used to gather data on horsepower, fluid temperature, and fuel level. The scanner's ability to display the load value, time advancements, air flow rate, pressure intake, and oxygen sensor voltages, among other things, is another fantastic feature.
When the Foseal OBD2 WiFi Scanner is connected to the OBD2 vehicle system utilizing a reliable WiFi connection, all of this data is viewable on your mobile devices. The software is incredibly simple to download and install over WiFi onto your Windows, Android, and Apple devices, making car diagnosis simpler.
No complicated processes are required; the scanner is ready to use and will check your automobile as soon as you link your phone to the OBD2 system via the app. Also, as long as the scanner is kept close to the dashboard, it can operate even when your car is moving. In this manner, a driver may easily identify when the vehicle has a problem and implement the necessary safety precautions to prevent any more harm.
#4 Veepeak WiFi OBD2 Scanner Adapter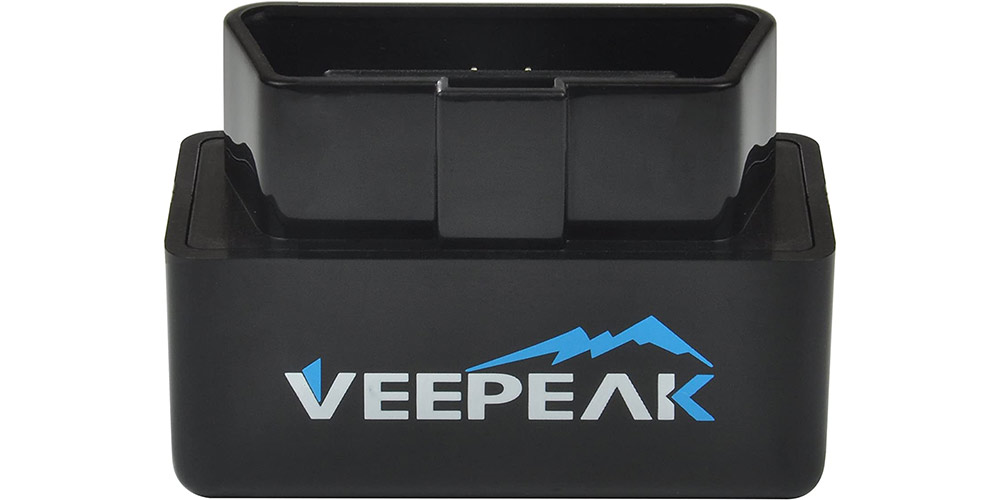 Brand: Veepeak
The Veepeak Mini WiFi OBD2 scanner works with all vehicle models made in and after 1996, including light trucks and minivans. It is perfect for Android, Windows, and iOS devices.
It is possible to use this scanner with any of the five OBD2 protocols. Unlike other well-known goods with comparable price tags, the Veepeak Mini Scanner may be connected to your Apple, Windows, and Android devices with great ease.
The Veepeak Mini WiFi OBD2 scanner is perfect for Android, Windows, and iOS smartphones, and it is compatible with all vehicle types manufactured between 1996 and today, including light trucks and minivans.
All five OBD2 protocols are supported by this scanner. You can connect your Apple, Windows, and Android devices to the Veepeak Mini Scanner with relative simplicity, which isn't true of other well-known items with comparable price tags.
The scanner can connect to both old and new models of each device to read and clear diagnostic issue codes. You have the freedom to move around your garage and even drive while using the scanner to keep an eye on everything because the device is entirely wireless and does not rely on connecting wires.
#5 Android Kitbest Bluetooth OBD2 Scanner and Adapter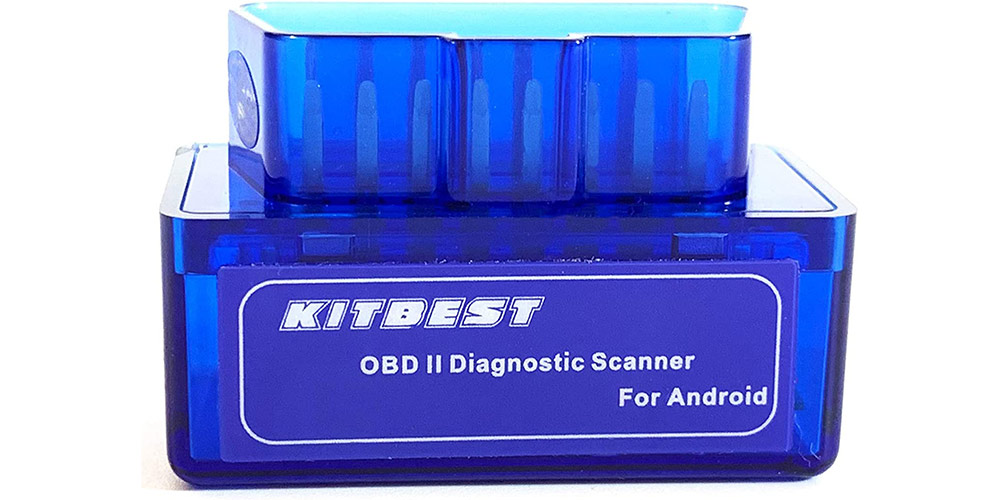 Brand: Kitbest
The Bluetooth OBD2 is renowned for being highly compatible. A small scanner that takes up little room in your automobile can now provide a trouble-free scan. The OBD2 app manages numerous issues with your smartphone or tablet. OBD2 protocols that it supports CAN, KWP2000, J1850 VPW, ISO9141-2, and J1850 PWM.
This mini-wizard allows you to solve easy issues on your own. It not only locates the problem but also makes recommendations for solutions. After reading the diagnostic error codes, you can reset them. This simple device comes with a Kitbest Bluetooth OBD2 Adapter and an instruction booklet in the packaging.