Have you been yearning to replace your car speakers and improve the overall sound system of your vehicle? You don't need to worry about options because there are plenty of car speakers available in the market today. You have to know which ones offer the best features and premium quality. Just a tip, if you plan to replace your car speakers, you need to check if you are getting the proper size that would specifically fit your vehicle so that installation would be seamless.
Check out our most-recommended picks for the top 5 best car speakers in the market today!
#1 Pyle 4" x 6" Three Way Sound Speaker System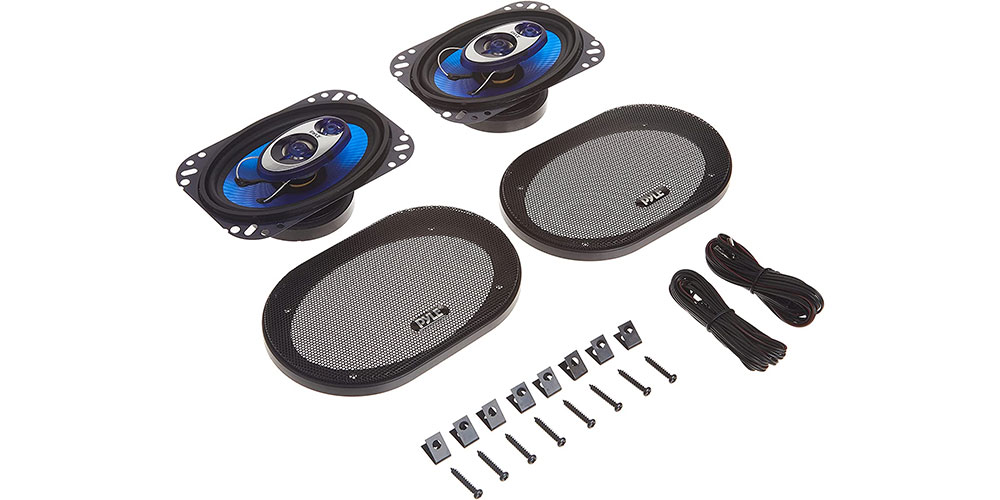 Brand: Pyle
Pyle produces incredible car speakers that offer so much value for your money. Not only are they more affordable, they also come in an array of speaker system classes and sizes. You can even pick the maximum output power of your speakers.
The 4 x 6-inch speakers produce a maximum output power of 240 watts. The Pyle 4″ x 6″ Three Way Sound Speaker System comes at an affordable price point. If you want high-quality speakers that are cost-efficient, this option would be a good upgrade to your vehicle's factory stereo.

#2 JBL GTO629 Premium 6.5-Inch Co-Axial Speaker – Set of 2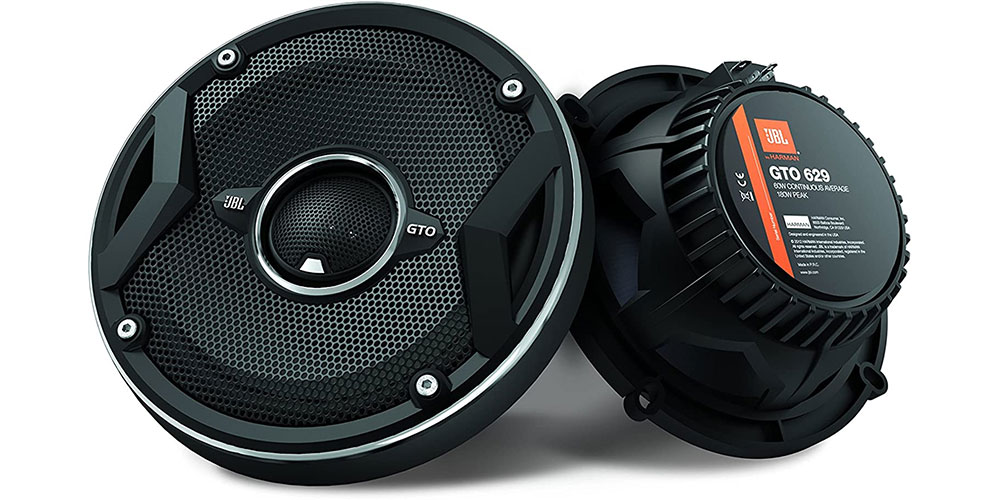 Brand: JBL
For decades, the JBL brand has been widely regarded as a home audio industry leader. Now, they have also set their sights on becoming a top producer of high-quality automotive speakers. The JBL GTO629 Premium 6.5-Inch Coaxial Speakers is a two-way component system that features a carbon-injected cone material and a Patented Plus One woofer-cone technology. These help in adding more output with no extra power.
JBL designed these speakers to showcase vented magnet assemblies on the woofer, which assists in keeping the voice coil cool. The GTO Series offer three-ohm voice coils. Another impressive feature of these speakers is the external 12dB/octave crossover filters that help remove undesirable frequencies.
The price is the only disadvantage that we think would hinder some car owners from picking these speakers. However, this is common in industry-leading brands. Nevertheless, we were generally impressed with all of the features of these speakers. We recommend these, especially to those who won't mind purchasing a more expensive option.

#3 Rockford Fosgate R169X2 Prime 6″x9″ 2-Way Full Range Speakers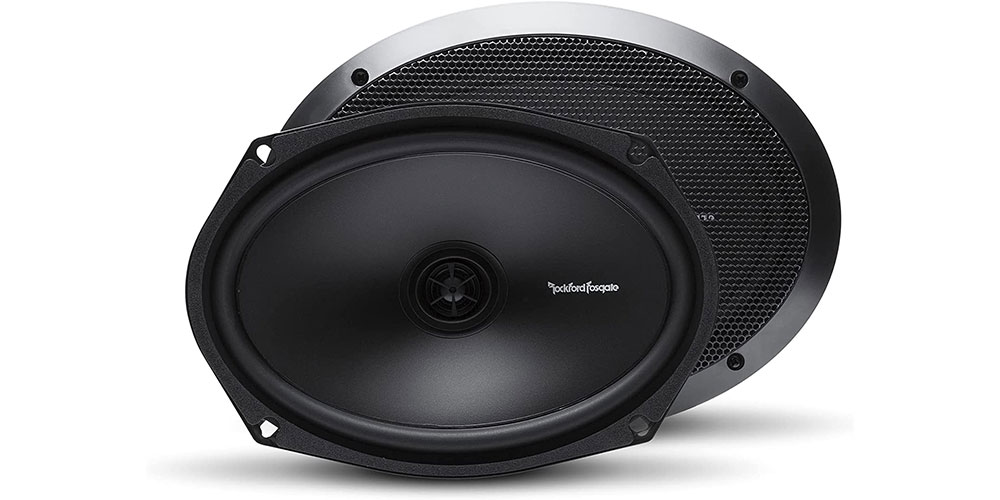 Brand: Rockford Fosgate
When you analyze the car audio industry, Rockford Fosgate has been a popular brand for decades. Being a well-established car audio manufacturer, Rockford Fosgate knows how to produce the ideal speakers with ideal features. Getting their prime family of speakers is perfect for those who want a mid-range option. The diverse lineup of speakers and decent pricing make this one of the best car speakers available in the market today.
The only disadvantage that we see in these speakers is that they are not designed to be powerful enough. Nevertheless, we highly recommend the Rockford Fosgate R169X2 Prime 6 "x9" 2-Way Full Range Speakers to car owners who want an upgrade with their car audio system.

#4 BOSS Audio Systems CH6530B Chaos Series 6.5 Inch Car Stereo Door Speakers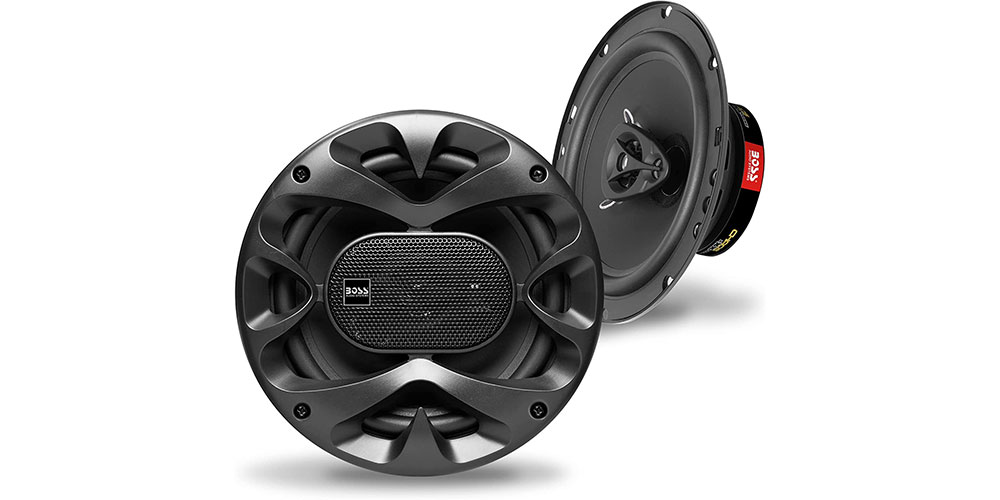 Brand: BOSS Audio Systems
When it comes to price point, one option that would work as an ideal upgrade for your speakers is the BOSS Audio Systems' speaker lineup. The 6.5-inch speakers are available in a two-way, three-way, two-way shallow mount, and even as a component set. The 5.25-inch speakers are offered in three-way or two-way form.
The price of these speakers makes them popular among car owners, but the variety of sizes and power outputs are also great reasons too. These speakers come with a three-year dealer warranty, and that's already a huge plus for car owners.
The only disadvantage of these speakers is that you won't get premium or high-end quality sound. Nevertheless, we would still recommend this as an ideal upgrade for your car's audio system.

#5 Polk DB652 UltraMarine Dynamic Balance Coaxial Speakers, 6.5″ – Pair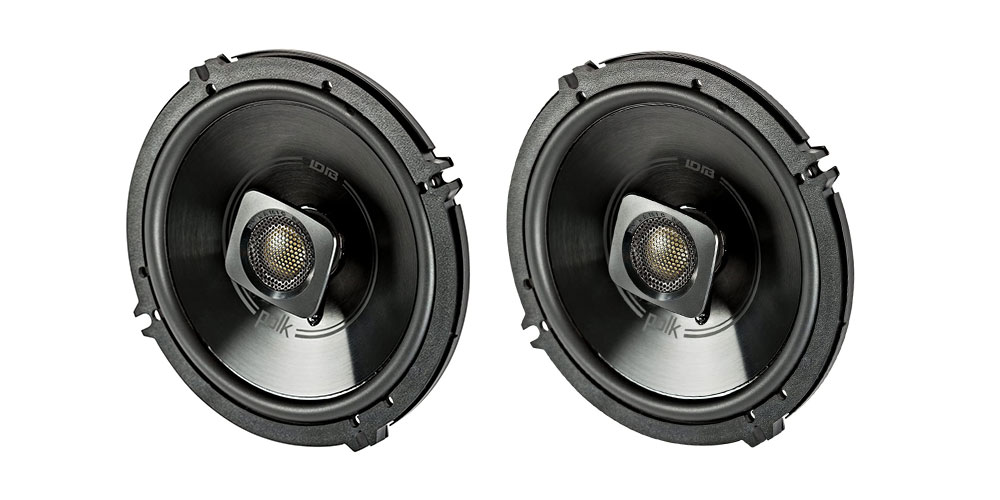 Brand: Polk Audio
The Polk DB651 was the popular speaker option before, but now that the DB652 UltraMarine has arrived, car owners will get the same bright sound with tougher housing and other additional improvements. Marine-grade and water-resistant speakers are ideal, especially for those who utilize their vehicles in an active working environment. We were impressed with the high-quality materials used to develop these speakers. In addition, the clear sound that these speakers produce is really impressive.
The only disadvantage that we noticed from these speakers is that their big surround will definitely stick out. Nevertheless, the pros of these speakers outweigh the cons. Great sound quality plus high–quality materials make the Polk DB652 UltraMarine Dynamic Balance Coaxial Speakers deserving to be on our top 5 best car speakers available in the market today.

Picking the Best Car Speakers
A smart car owner should consider different factors before finalizing a decision on which car speakers to buy. One of these factors is the size of the speakers. Never pay for car speakers without knowing whether the sizes are compatible with your car's factory speakers. This helps in making the installation process seamless and easy.
The next factor that you need to consider is to know whether you are buying coaxial or component replacement speakers. Component setups have been regarded as superior to coaxial speakers when it comes to sound quality. However, component setups are more expensive. The chances of custom installation are higher with a component setup. On the other hand, coaxial speakers are direct OE replacements. Just make sure that the sizes match up correctly.
Another factor for consideration is the head unit. If you don't plan on installing a new head unit, you have to guarantee that the new speakers that you will be buying can handle the factory unit's power. You can opt to install an amplifier to help power the speakers and improve the audio quality inside your vehicle.
Another important aspect that you must look out for is the sensitivity of the speaker. This is usually known as SPL. This is rated in decibels. It showcases how much power a specific speaker would need to produce a given volume. Generally, speakers with higher sensitivity would require less power. Therefore, if you have a less powerful factory head unit, it would be best to get speakers with high sensitivity.
You have to take note that an audio system upgrade does not revolve in replacing speakers. There are instances where you may also need to buy a head unit, a subwoofer, and an external amplifier. This would generally complete a system upgrade.