If you want to increase your vehicle's load capacity, the best roof rails, cross bars, and roof racks should be at the top of your list. You can use them to attach a safe, weatherproof cargo carrier or a rooftop attachment for kayaks, surfboards, snowboards, skis, fishing equipment, bicycles, or pretty much anything else you can think of.
The best roof rails and roof racks are easily detachable, and you should remove them when not in use frequently because they reduce your fuel efficiency by a few miles per gallon. Roof rails are standard on some cars, making it considerably easier to add a roof rack or cross bars, and you can almost always order a car with them already installed.
You'll need to know two things before you start looking for roof rack cross bars: the width you need and the capacity of your car. Since the roofs of many modern cars are tapered, you could need different thicknesses for the front and back. While crossbars are frequently rated at 165 pounds, owner's manuals frequently specify a 100-pound maximum. Also, despite what the description may indicate, don't count on being able to utilize your sunroof or moonroof.
For further information on how to choose the finest roof rails and roof racks, see our recommendations on how to choose the best set of roof rails and roof racks, as well as some important safety considerations.
#1 Yakima JetStream Aerodynamic Crossbars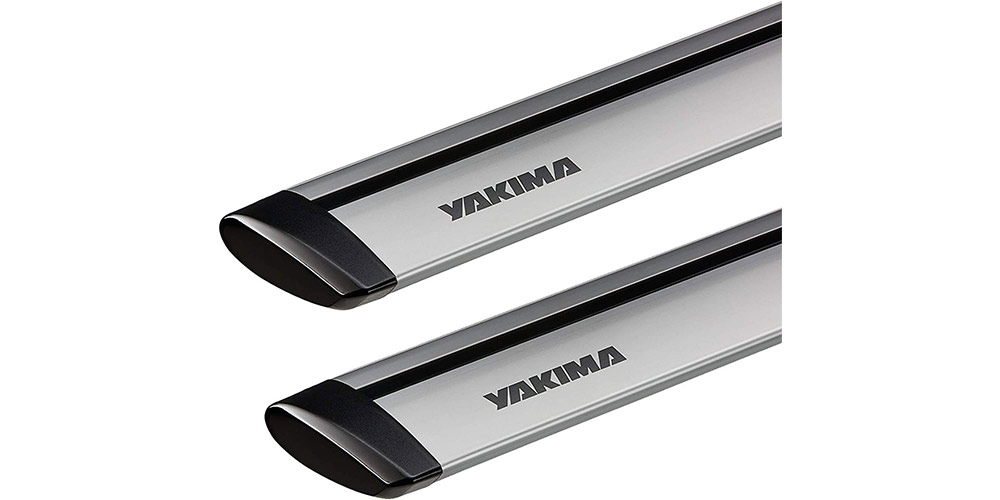 Brand: Yakima
These roof racks are constructed of aluminum for optimal durability and lightweight. They have a maximum load capacity of 165 lbs and weigh only about 4.5 lbs apiece, which is excellent for the price. The JetStream roof racks are ideal if you are unsure of what you will be carrying on the roof of your vehicle because they are also compatible with T-slot attachments and all Yakima gear mounts.
Additionally, the bars have a sturdy teardrop design for maximum performance and little aerodynamic drag. They are really simple to install and practically silent on the vehicle. It's also important to note that there are three different sizes of Yakima roof racks: 50″, 60″, and 70″.

#2 Thule AeroBlade Edge Raised Rail Roof Rack System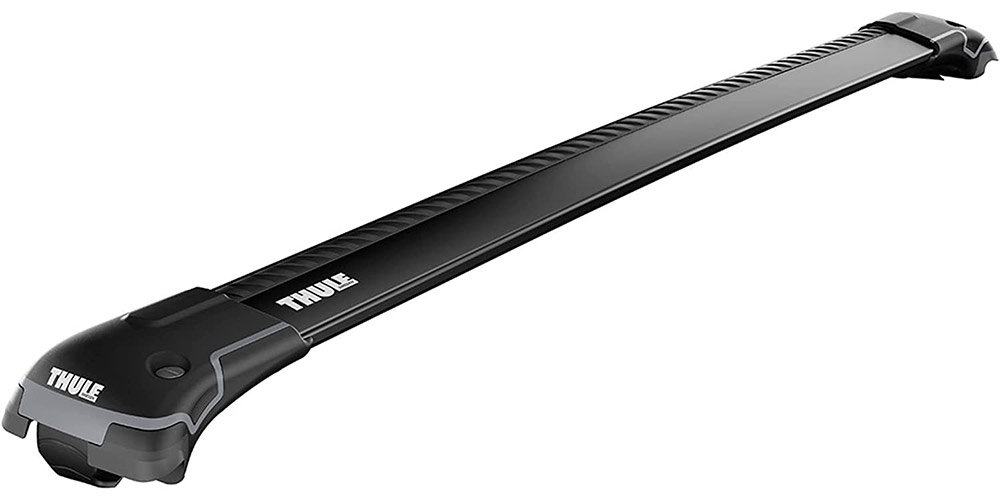 Brand: Thule
The Thule Aeroblade Roof Rack is designed to be quieter at highway speeds while still providing maximum capacity. The Thule roof rack comes with the foot already constructed, which eliminates one step from the installation process in comparison to the Yakima roof rack. Due to the price rise, it costs more than Yakima for a whole set, which is why it is ranked second. But Thule also offers a huge selection of accessories, from rooftop tents to fishing rod holders and cargo baskets.
These Thule cross bars, which are made of lightweight materials, have a carrying capacity of up to 165 lbs, which is comparable to the carrying capacity of the majority of roof racks on the market. This implies that it's a reliable choice for luggage and heavy equipment. The roof rack cross bars from Thule are also among the easier to install and come with their AcuTight Tensioning Tool, so you can check to see if the rack is fully secured.

#3 Stay There Roof Rack Crossbars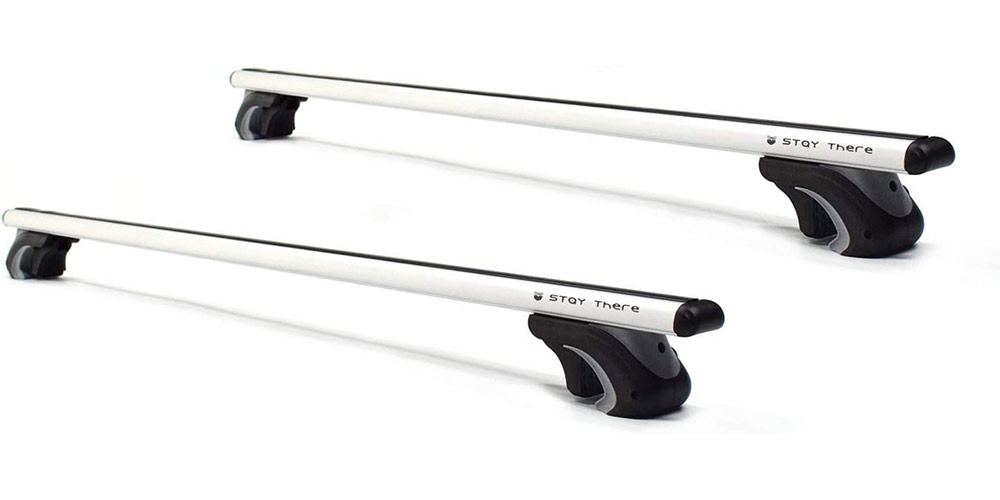 Brand: Stay There
These 54′′ wide aero bars have a rubber-lined C-shaped foot that attaches to factory or aftermarket rails. The Stay There bars come with a lock and keys, unlike most other cheap bars. Although they are described as holding 200 pounds, the instructions only state 150 pounds, which is typically the maximum stated in owner's manuals. Since the bars only weigh 8.25 pounds and the feet can be adjusted from 34.5 to 49.5 inches to fit a variety of roofs, it is simple for one person to put them on and take them off.

#4 Inno Surf, Kayak, Canoe and SUP rack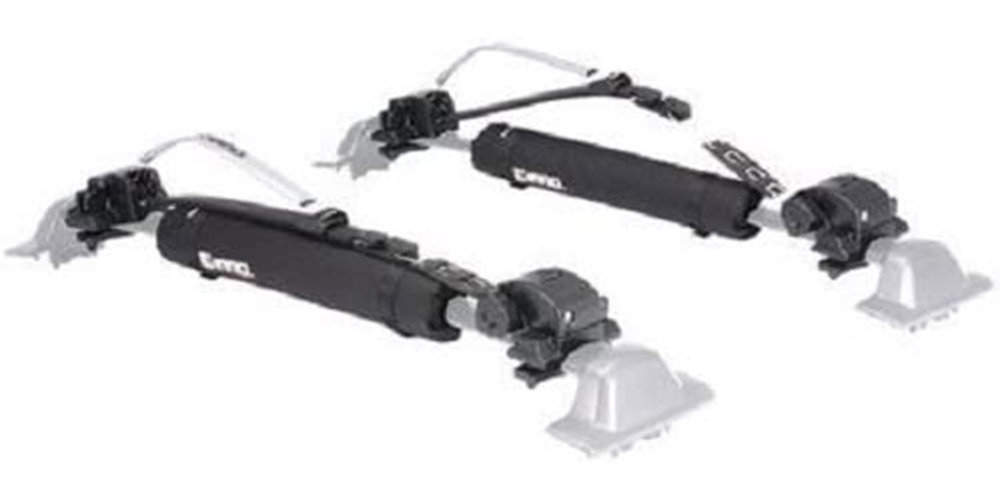 Brand: Inno

People who enjoy water sports will appreciate this specialized roof rack from Inno, which can hold a variety of equipment, including kayaks, canoes, windsurf boards, paddleboards, SUPs, and long and shortboards. Since the Inno Racks Water Sports rack is intended to be universally compatible, it may be used with roof rails that are either square, round, or factory roof rails. It also has a distinctive locking system. This is the best technique to install your water sports equipment if you're searching for something quick and safe.
This roof rack has the largest lever and ratcheting mechanism in its class, which not only saves time but is also very handy. Your equipment is protected from scratches and scrapes by the cross rails' thick padding and the moveable corner protectors.

#5 SportRack Complete Roof Rack System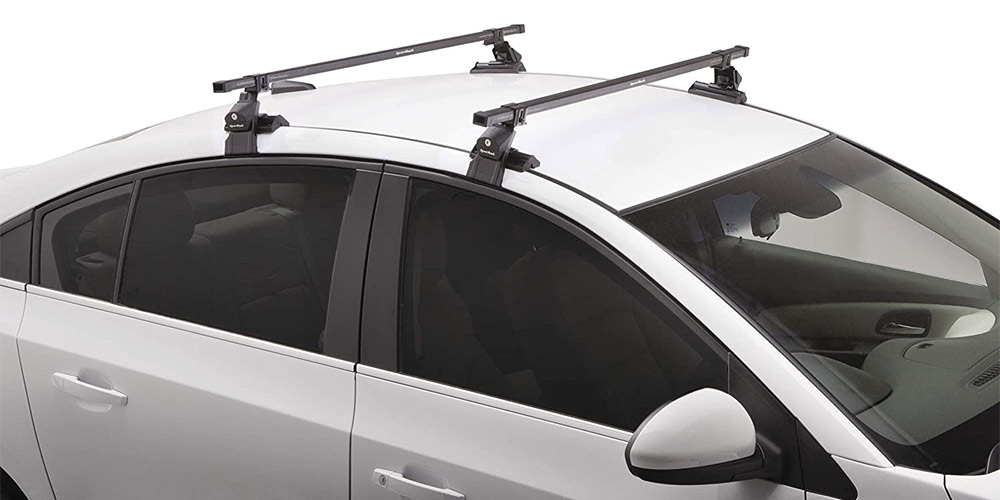 Brand: SportRack
One of the better options if you're searching for a roof rack with a flat surface is the SportRack Complete Roof Rack System. As a complete system, you can mount it even without pre-installed roof rails.
This 130-pound capacity system is completely customizable thanks to the flat shape of the square bar. It's compatible with a wide range of holders and racks, from box-style designs to ski and snowboard racks, specialist bike racks, and even kayak racks. Although it is cheap, it also has several up-to-date features, including a no-tool installation process, the option to lock it to the roof of your car, and compatibility with the majority of contemporary vehicles. This rack can be fixed directly on the position marks above the doors since it doesn't need roof rails to be installed.

#6 Amazon Basics Universal Cross Rail Roof Rack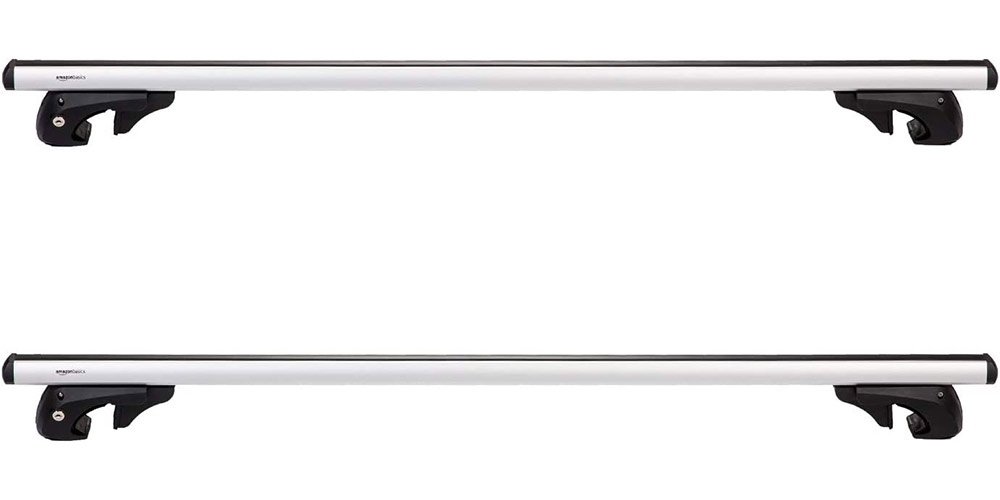 Brand: Amazon Basics
The 52-inch set is made of incredibly light aluminum, one of the lightest models on the market at 6.6 pounds, yet it is still capable of supporting a typical 165-pound weight. Despite the fact that we have seen Starbucks orders that cost more, they even come with locking clamps to deter theft.
While there will be some compromises in terms of simplicity of installation, removal, and assembly, if you only use a set of roof rack cross bars occasionally, it's hard to go wrong.