Are you knowledgeable when it comes to changing your car's motor oil? If yes, don't waste time and money and change the oil yourself. However, if you are dumbfounded on which is the best motor oil to choose, we got you covered. We understand that shopping for motor oil may be a bit of a challenge, especially with the available options in the market today. There are so many brands to choose from that you might hesitate to pick one. Honestly, most motor oils produced by reputable brands have very similar offerings. Thus, you really can't go wrong with these options.
On this list, you will have an idea of the best motor oils on the market. Just a side note, this list only focuses on conventional motor oils. There are no fully synthetic or semi-synthetic oils on this list.
Below are the top 7 best conventional motor oils we highly recommend for all car owners.
#1 Castrol 03093 GTX 10W-30 Motor Oil
Brand: Castrol
The Castrol GTX Motor Oil is on top of this list because it checks a lot of factors such as price, popularity, and reputation. This product has existed since the 1960s, and its longevity and popularity only back up its efficiency. Fighting off engine sludge is what the Castrol GTX Motor Oil primarily offers. It also provides adequate protection against thermal breakdown and viscosity. Composed of anti-wear additives and premium quality base oils, this conventional motor oil works well to extend your car engine's life.

#2 Valvoline Daily Protection SAE 10W-40 Conventional Motor Oil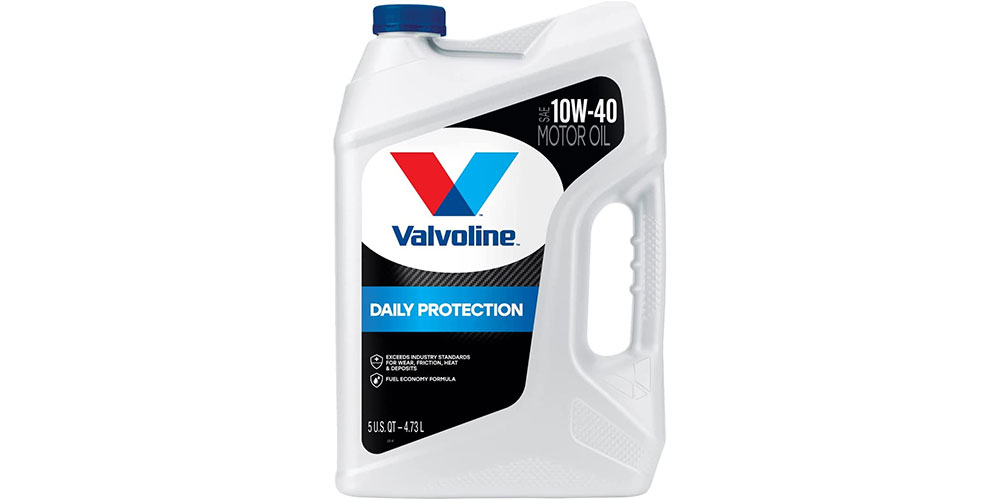 Brand: Valvoline
Another reputable brand in the automotive care industry is Valvoline. The Valvoline Premium Conventional Motor Oil is designed with advanced additives that provide year-round engine protection. Valvoline's lineup comes in different viscosities: 10W-30, 10W-40, 20W-50, SAE 30, SAE 40, and SAE 50. This motor oil utilizes added detergents to fight against deposits and sludge. It also contains high-quality additives that protect against breakdowns in rough conditions. Valvoline's conventional motor oil protects engines from LSPI or Low-Speed Pre-Ignition. It also conforms to API SN Plus classification.
Each bottle of the Valvoline Conventional Motor Oil comes with trademarked features such as Anti-Glug Tube, Precision Pour Spot, and Easy Pull Tab.

#3 Pennzoil Conventional 10W-30 Motor Oil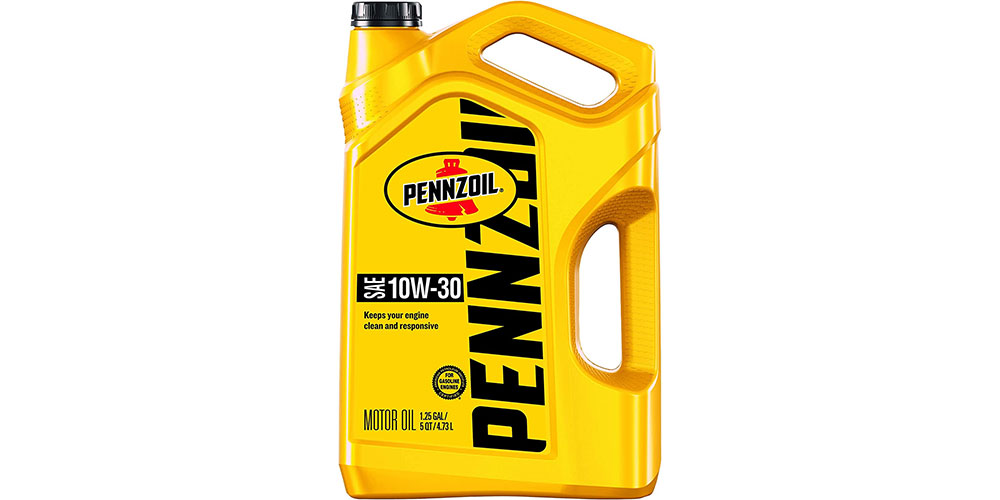 Brand: Pennzoil
Another conventional motor oil that we highly recommend is Pennzoil Motor Oil. It promises to fight off up to 40% of engine sludge during the first oil change. Of course, it will continue to fight off sludge on the subsequent oil changes. It works by lifting sludge deposits off the surface of your car's engine and dissolving them into the oil. The formula developed by Pennzoil also helps control high-temperature oxidations. This motor oil is impressive because it also provides enhanced protection to your car's emission system.
The presence of active cleansing agents makes this oil effective in preventing contaminants and dirt from becoming unwanted deposits that may affect your vehicle's performance. It follows the standard requirements of API SN Plus, API SN, ILSAC GF-5, s, and Chrysler MS-6395.
Another great reason to choose Pennzoil Motor Oil is that products from the company are backed by the Pennzoil Lubrication Limited Warranty. Pennzoil offers coverage of up to 300,000 miles or ten years (whichever comes first) if you exclusively use Pennzoil Platinum, Pennzoil High Mileage, Pennzoil Gold, or Pennzoil motor oil.

#4 Quaker State Motor Oil, Synthetic Blend 5W-30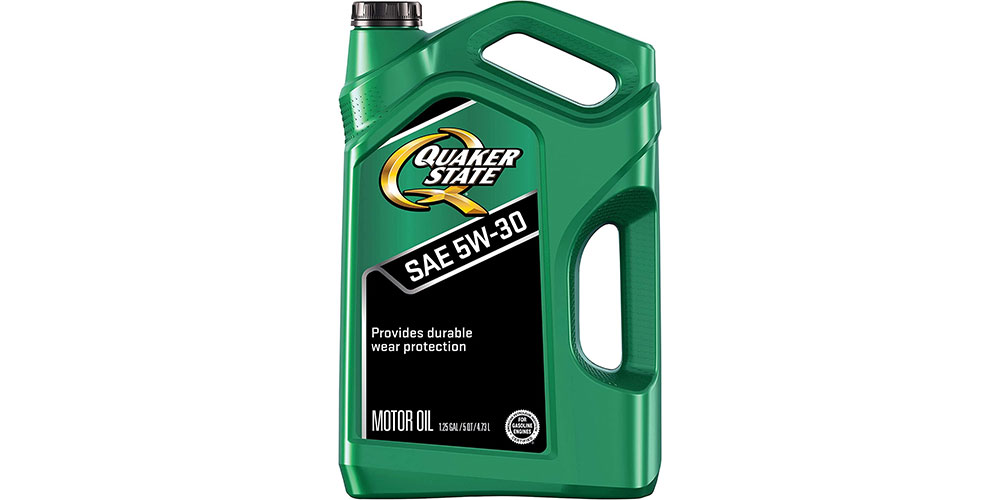 Brand: Quaker State
The Quaker State Conventional Motor Oil is designed primarily to protect against corrosion. It has acid-neutralizing additives that help fight combustion acids and protect your engine from damage. This motor oil is formulated to conform with the GF-5 industry standard for fuel economy. It also meets the North American warranty requirements for automakers worldwide.
The Quaker State Conventional Motor Oil helps maintain viscosity grade and provides your engine with superior protection to survive daily commutes, stop-and-go traffic, and high-speed highway drives.

#5 Havoline Motor Oil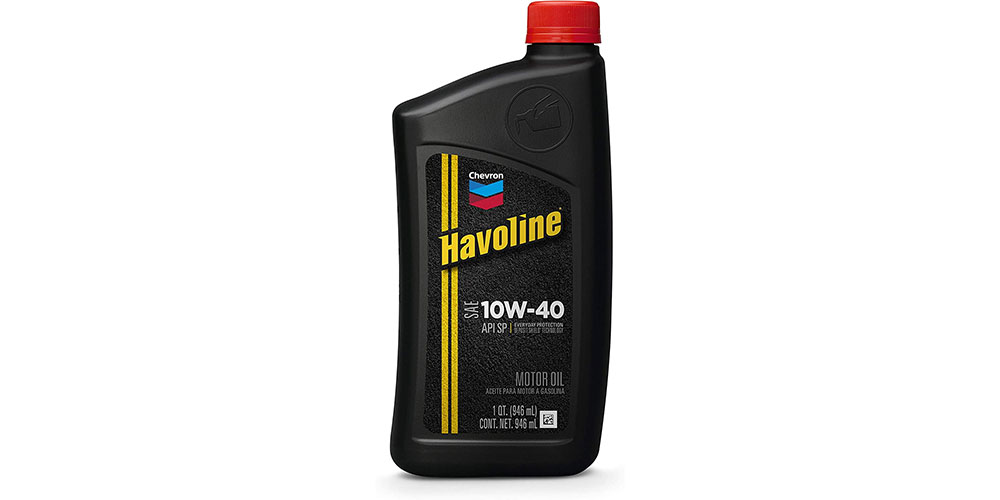 Brand: Havoline
The Havoline Motor Oil offers Deposit Shield Technology that provides protection against sludge and deposits while keeping your engine parts safe. It also offers protection against thermal breakdown. Just like the other motor oils on this list, the Havoline Motor Oil conforms to or even exceeds the warranty requirements of automakers. This motor oil is formulated with premium quality base stocks and comes with dispersant, detergent, antioxidant, corrosion inhibitor, wear control, and foam suppressant additives.
Havoline Motor Oil can be bought in a 5-quart jug and also comes in a pack of 3. Havoline is a reputable brand that has been trusted for decades. You'll be getting good value for your money with this motor oil.

#6 Lucas Oil Hot Rod & Classic Motor Oil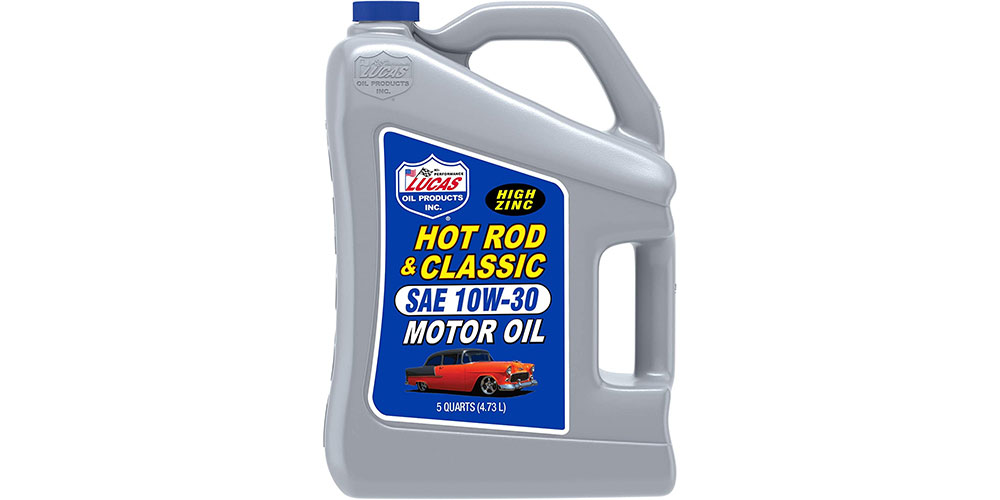 Brand: Lucas Oil
The Lucas Oil brand offers an impressive lineup. One of the brand's most popular products is the Hot Rod & Classic Motor Oil. This product contains high ZDDP (Zinc) levels that protect lifers, flat tappet cams, and pushrods. It is developed to offer reliable thermal stability when overheating occurs. Special additives are contained in this product to help fight off rust and corrosion. These Lucas additives also help with dry starts.
The Lucas Oil Hot Rod & Classic Motor Oil offers different choices of viscosity. You have options such as 10W-30, 10W-40, and 20W-50.

#7 AmazonBasics Motor Oil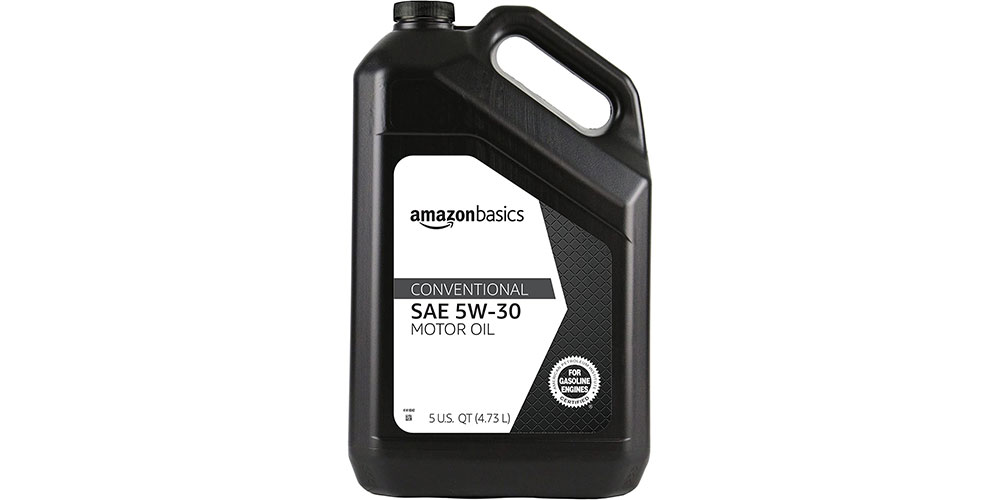 Brand: Amazon Basics
AmazonBasics may not be as popular as the other brands mentioned on this list, but it has been gaining a good stream of customers. The AmazonBasics Motor Oil is designed to keep engines protected and lubricated the right way. It's an affordable product that is ILSAC GF-5 and API SN approved. This motor oil works in preventing buildup and fending off potential rust and corrosion. This product helps reduce friction and works to lessen engine wear. The AmazonBasics Motor Oil provides high resistance to thermal breakdown and viscosity. It also helps lessen exhaust emissions.
Warren Distribution Inc. is the manufacturer of this conventional motor oil. It is also the largest manufacturer of private label lubricants in North America.

Selecting the Best Motor Oil for Your Vehicle
You don't have to be overwhelmed when choosing a motor oil that you can rely on. Although there are many brands that offer ideal motor oils, we highly suggest that you pick from the products on our list. We considered the most important factors such as efficiency, protection, and even price point. Getting a warranty works as a welcome addition as well. Our top 7 best motor oils work great, especially if you need to take care of your engine the right way. The usual additives included in these motor oils provide the much-needed protection to help extend your car engine's life.