Are you interested in performing your own oil change but are perplexed by the various oil filters available? Given their cost, oil filters might not appear to be very crucial to the performance of your engine, yet nothing could be farther from the truth. 
Oil filters are small and reasonably priced, yet they have a significant impact on how well and how long your engine lasts. Your engine could potentially be damaged by a low-quality oil filter, and you obviously don't want that to happen.
We'll examine the best oil filters on the market and discuss the significance of doing so. Make sure you are purchasing the appropriate oil filter for your vehicle by checking the vehicle fitment before clicking the "add to cart" button on any of these products. Make sure the oil filter you buy fits your engine because they are not all the same.
#1 Bosch Premium Oil Filter
Brand: Bosch Automotive
Bosch is a leading automobile parts maker, and the company's oil filters are highly regarded. Our top pick is Bosch's Premium Oil Filter, which is made to comply with all OEM standards and works by keeping dangerous contaminants and dirt out to delay engine wear and failure. To provide greater oil filtration and increased engine protection, this filter's media is an exclusive blend of natural and synthetic elements. 
These filters have a metal spiral-wound center tube that enhances internal strength and adds durability to the superior media blend they use. The end caps' design stops trapped impurities from entering the engine, and a silicone anti-drain back valve guards against dry starts. In order to ensure appropriate oil flow, there is also a relief valve that avoids oil restriction. Finally, a nitrile sealing gasket that is internally lubricated has a long lifespan because it doesn't dry out.
#2 Mobil 1 Extended Performance Oil Filter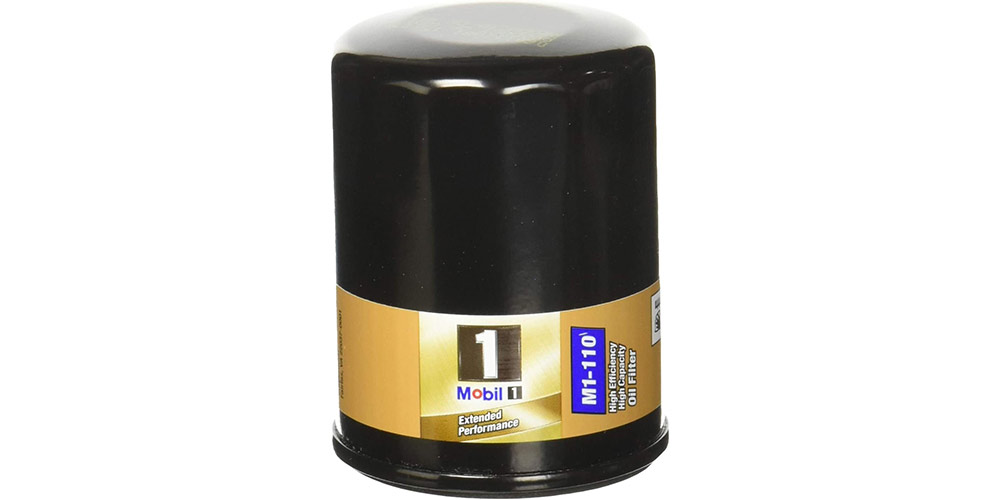 Brand: Mobil 1
Extended Performance Oil Filter from Mobil 1 is made to deliver long-lasting performance for drivers who go between oil changes more frequently. This particular type contains up to 28 grams of pollutants and has a 99.6% Multi-Pass Efficiency Rating. It also has an advanced synthetic fiber blend media. A silicone anti-drain back valve stops internal leaking following engine shutdown, preventing dry starts.
Any motor oil can be used with Mobil 1 Extended Performance oil filters.
#3 FRAM Extra Guard Oil Filter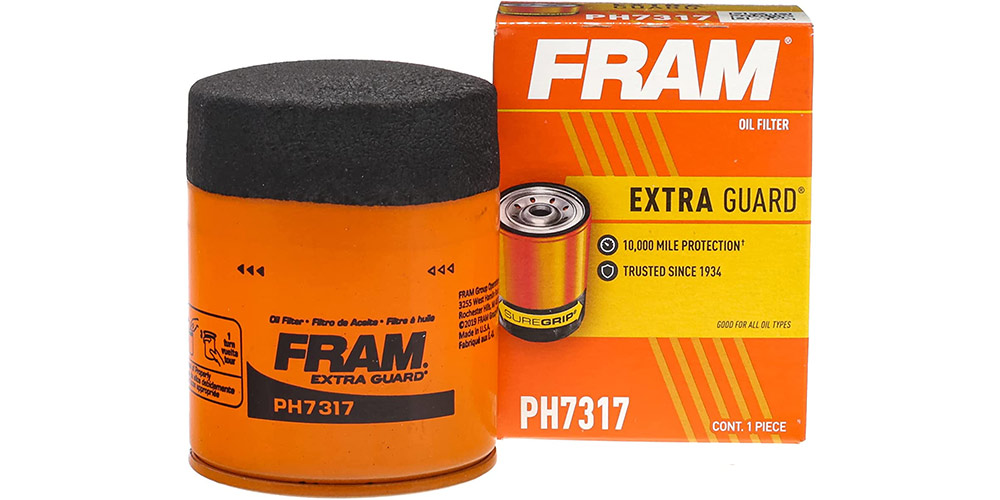 Brand: Fram
You've probably heard of FRAM if you've ever visited an auto parts store or watched television in the past ten years. Their oil filters are among the most well-liked due to their balance of price and performance and their recognizable orange finish. 
Thanks to unique filter material, the FRAM Extra Guard Oil Filter offers the perfect balance of dirt-trapping effectiveness and dirt-holding capacity. These filters are made to work with regular motor oil and are intended to provide engine protection for up to 5,000 miles.
The Extra Guard filter is made with a precision coil spring that features a glass fiber reinforced nylon poppet relief valve, similar to the construction of most high-quality oil filters. It also has an internally lubricated sealing gasket.
For regular drivers who maintain their cars on a regular basis, this oil filter is appropriate.
#4  PurolatorONE Oil Filter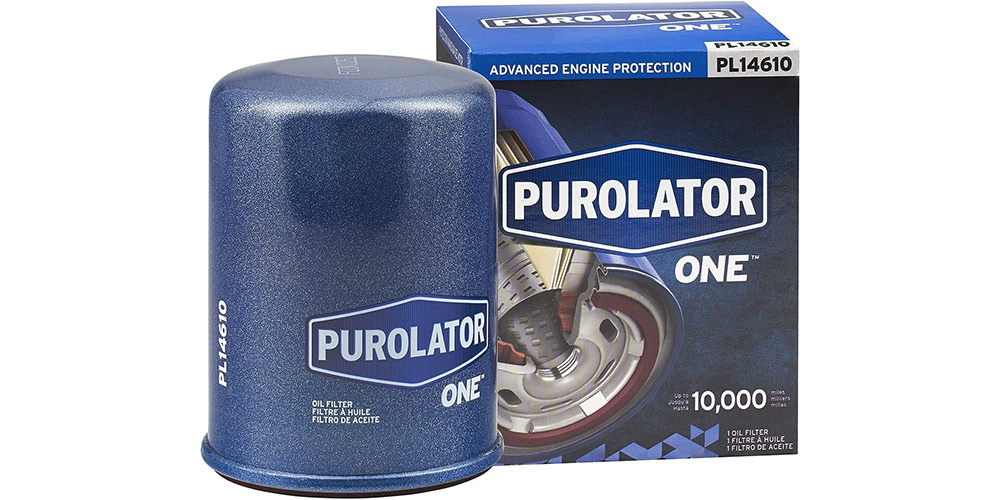 Brand: Purolator
The PurolatorONE is positioned in the company's oil filter portfolio in the middle and employs a high-density synthetic blend media. It bases its 99% claimed dirt removal power on ISO 4548-12 at 20 microns. A double-helix high flow center tube that optimizes oil flow also contributes to performance, while metal end caps offer wear resistance, stability, and integrity. Compared to nitrile, a silicone anti-drain back valve is more durable and guards against leaks and dry starts. This filter's gasket is PTFE coated for durable performance and simple installation and removal.
Any motor oil can be used with the PurolatorONE; however, if you frequently tow or live in an area with harsh weather, go for the PurolatorBOSS filter.
#5 ACDelco Professional Engine Oil Filter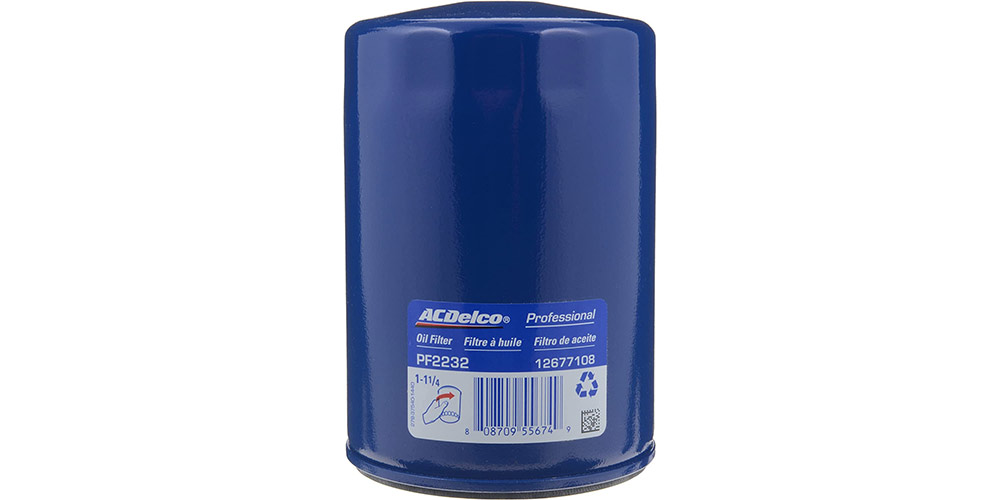 Brand: ACDelco
The ACDelco Gold Oil Filter is engineered to catch pollutants as small as 30 microns while optimizing the overall seal with thermal bonding processes and non-metallic end caps. The waste media that is rendered inoperable by adhesives is also removed during this procedure.
A lubricated gasket reduces installation torque, and the full cover baseplate makes it simple to install in blind situations. 
#6 K&N Performance Gold Oil Filter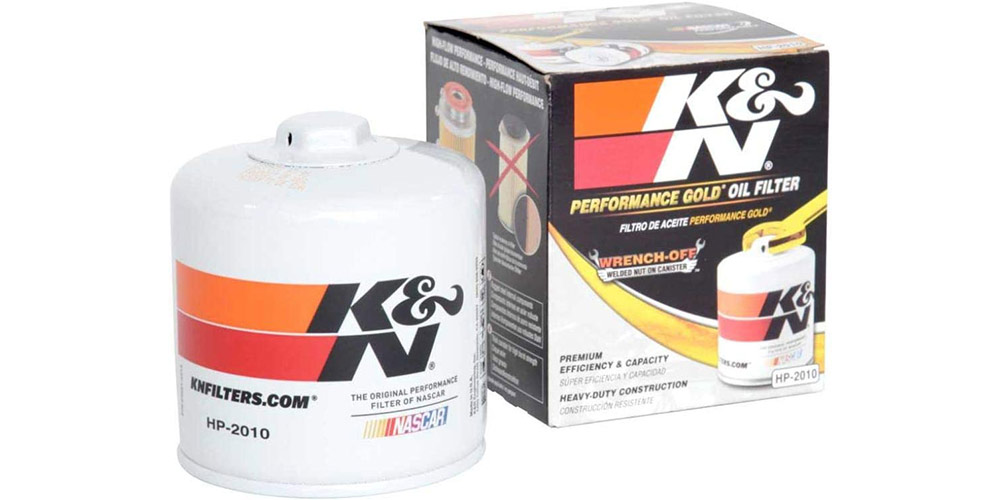 Brand: K&N
Their line of high-end oil filters is specifically made for extreme operating conditions. Particularly on the race track, they can handle higher oil pressures and flow rates than ordinary filters. The filter media on it catches 95% of pollutants, whether the oil is synthetic, conventional, or blended. 
The K&N Performance Gold oil filter's biggest feature might be how simple it is to install. The filter canister has a 1-inch nut welded on it that makes it simple to take apart or put back together using a tool or socket. The nut is pre-drilled to receive safety wire for extra security, ensuring that even in the hardest conditions, the filter cannot come loose.
These premium filters cost a bit more than standard ones. Since they were created for racing and serious off-roading, they are definitely overkill for most everyday uses.
#7 Motorcraft – Oil Filter (FL910S)
Brand: Motorcraft
Are you trying to find anything on a tight budget? The Motorcraft FL-910S is here to save both your money and your vehicle. Original Equipment Manufacturers (OEMs) of this filter include Lincoln, Ford, Mercury, and many more.
It has to do with affordability and reliability. Customers will adore the ironed case's superior protection and durability. When compared to other filters, this design creates a firmer fit.
A paint coating is also used on the Motorcraft filter to prevent rust, corrosion, and wear. There is also a threaded end bypass valve. Users can have complete faith that the bypass valve will provide a constant flow.