If your car's stock audio system isn't up to par, you're definitely thinking about speaker improvements. 6×9 is one of the most common sizes of car speakers available, large enough to offer superb audio yet compact enough to fit in almost any vehicle. However, shopping for speakers is never an easy endeavor, especially with so many aspects to consider. Do you intend to replace your factory head unit? Do you want to install an amplifier to increase the power?
Get the finest 6×9 speakers on the market with our list of the top 9 best 6×9 speakers available today.
#1 Rockford Fosgate Prime 6×9 3-Way Full-Range Coaxial Speakers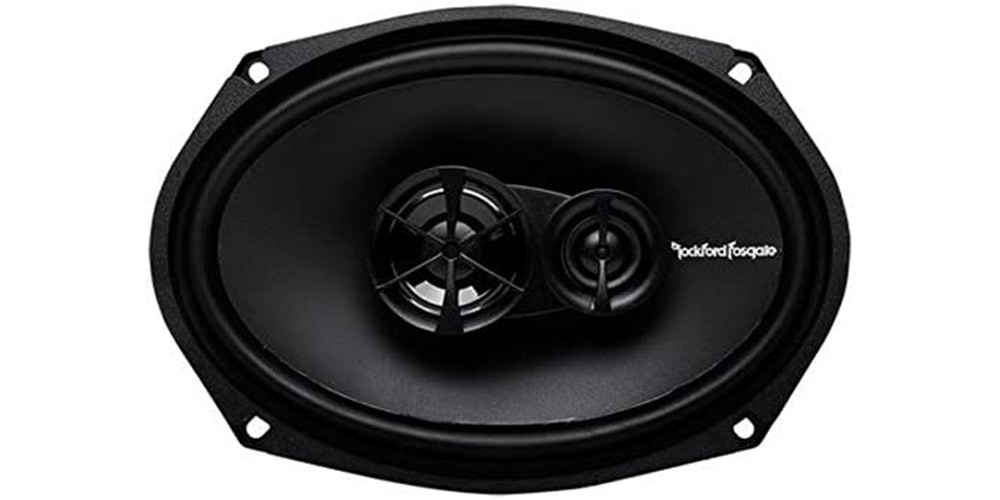 Brand: Rockford Fosgate
These 3-way, full-range coaxial speakers from Rockford Fosgate are ideal replacements for your OEM 6×9 speakers. These 4-ohm, 3-way speakers with an integrated tweeter crossover are part of the company's Prime collection and can handle 65w RMS and 130w peak. The speakers have a 2.85′′ mounting depth and include Rockford Fosgate grilles and mounting hardware
The cones are made of polypropylene, while the tweeter is a silk dome piezo. They are fantastic factory replacements if you wish to easily upgrade your original car radio.
#2 Infinity Reference 6×9 3-Way Speakers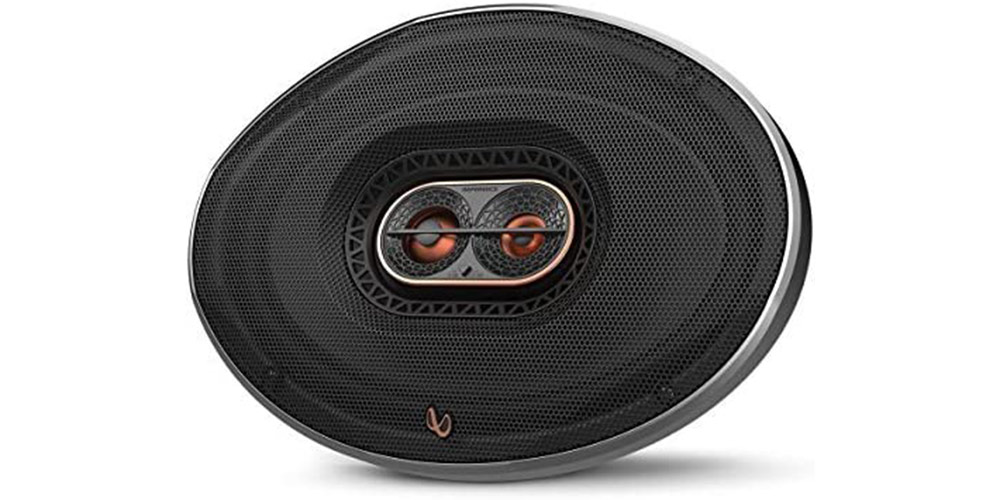 Brand: Infinity Reference
If you want clearer mids and highs, check out Infinity's Reference series of 6×9 speakers. Plus, One+ polypropylene woofer cones with hi-roll rubber surrounds, as well as edge-driven textile dome tweeters and super tweeters, are used in these 3-way speakers. When paired with speaker wire impedance, these 3-ohm speakers can handle a 4-ohm load.
The Infinity Reference speakers can take 100w RMS and 300w peak power, with a frequency response of 46-30,000 Hz and sensitivity of 94 dB. The depth of the top mount on these 6×9 speakers is 3-1/16′′.
#3 Kicker D-Series 6×9 3-Way Coaxial Speakers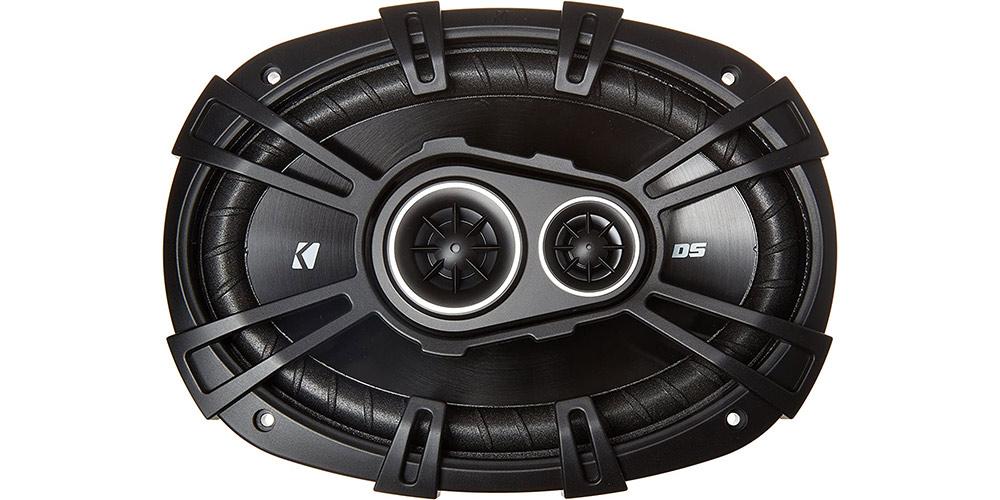 Brand: Kicker D-Series 
Kicker's D-Series 6×9 speakers, one of the most prominent brands in the vehicle audio market, are also a wonderful option. These 3-way coaxial speakers have a polypropylene woofer with ribbed polyester foam surround, as well as a 1/2′′ PEI domed tweeter and super tweeter. These speakers have a power range of 6w to 90w RMS and 360w peak, a frequency range of 30-20,000 Hz, and a sensitivity of 92 dB.
The top-mount depth of these 4-ohm impedance speakers is 3-1/4′′, making them perfect for low-powered factory head units.
#4 Pioneer PRO Series 6×9 2-Way Speakers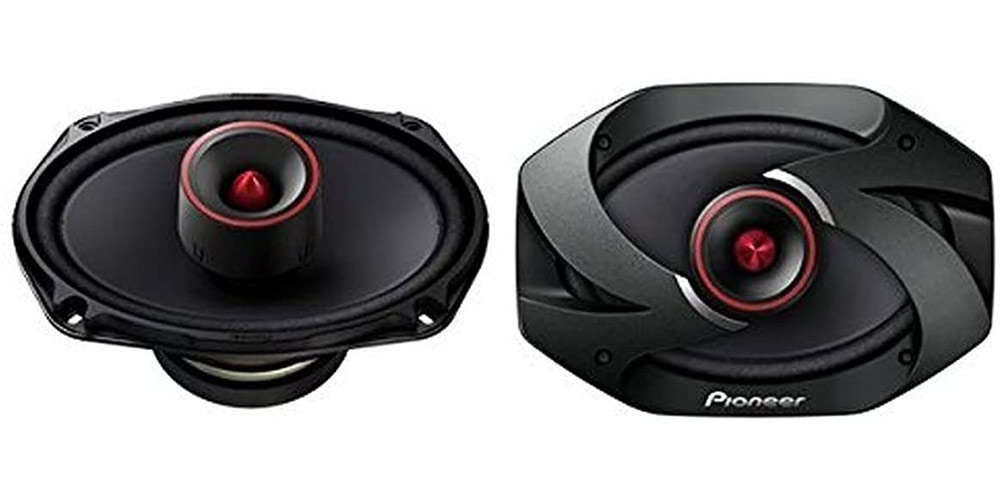 Brand: Pioneer 
Pioneer's PRO Series 6×9 component speakers are designed for high sensitivity and high power handling. These speakers handle 100w nominal and 600w maximum power with huge, larger magnets and lightweight mixed pulp cones with dual-layer urethane surround. The highs from the 2-7/8′′ bullet tweeters are complimented by a mix of power handling and output from these speakers, which are supported by high-strength, stamped steel frames.
The sensitivity of these 4-ohm speakers is 92 dB, and the crossover frequency is 4500 Hz. The mounting depth is 3 1/2′′.
#5  JBL GTO Series 6×9 3-Way Coaxial Speakers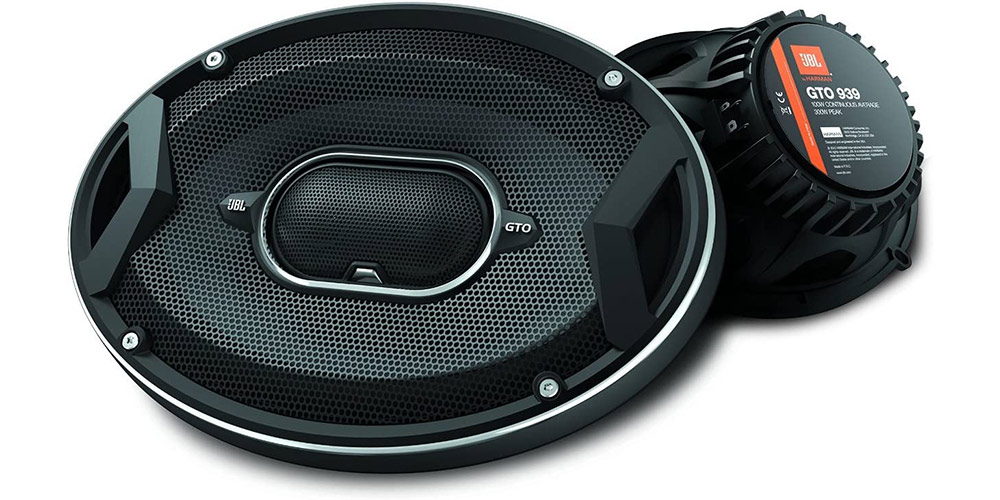 Brand: JBL GTO
JBL engineers built the GTO 939 speakers "to provide robust, clean sound with a head-unit or amplifier capable of delivering up to 300 watts of power." These speakers have proprietary Plus One carbon-injected cones and a carbon-composite non-magnetic chassis.
The 3-way coaxial speakers have a capacity factor of 100w RMS and 300w peak, a sensibility of 94 dB, and a frequency response of 46Hz-21kHz. The nominal impedance is three ohms, and the mounting depth is two and one-third inch.
#6 Infinity Kappa 693.11I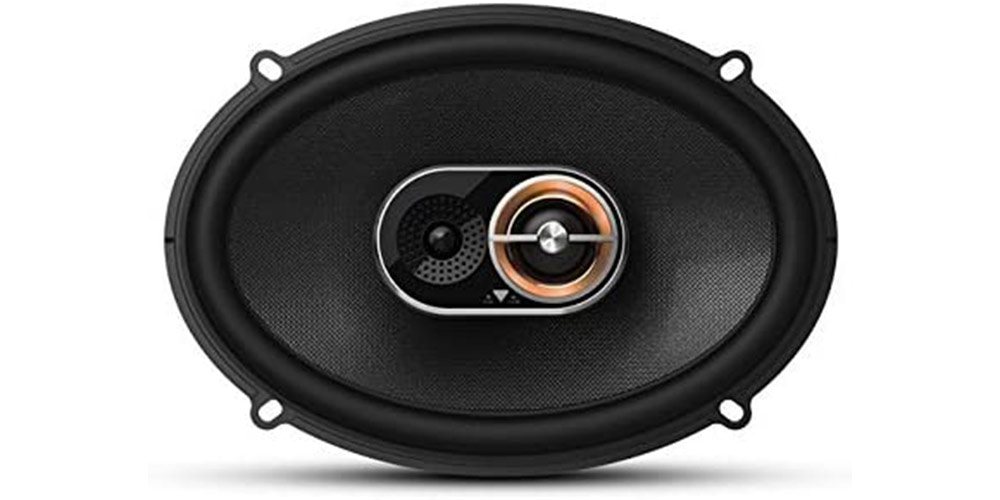 Brand: Infinity
Infinity's well-made 3-way coaxial speakers are our first pair of 6 by 9s. They are from the manufacturer's well-known Kappa series. These extremely sensitive speakers have amazing technology. This results in an extremely low impedance, which counteracts any undesired resistance. They are an amazing upgrade over the basic speakers that come with your vehicle.
Each speaker has a three-way configuration. This means they have a carbon-injected glass-fiber cone with Infinity's trademarked Plus One technology. Infinity may enhance the surface area of the cone with this technology, making it more powerful than other drivers of the same size. The speaker also includes a 1″ soft dome edge-driver and ultra-high-frequency tweeter for crystal-clear trebles.
#7  Pioneer TS-A6960F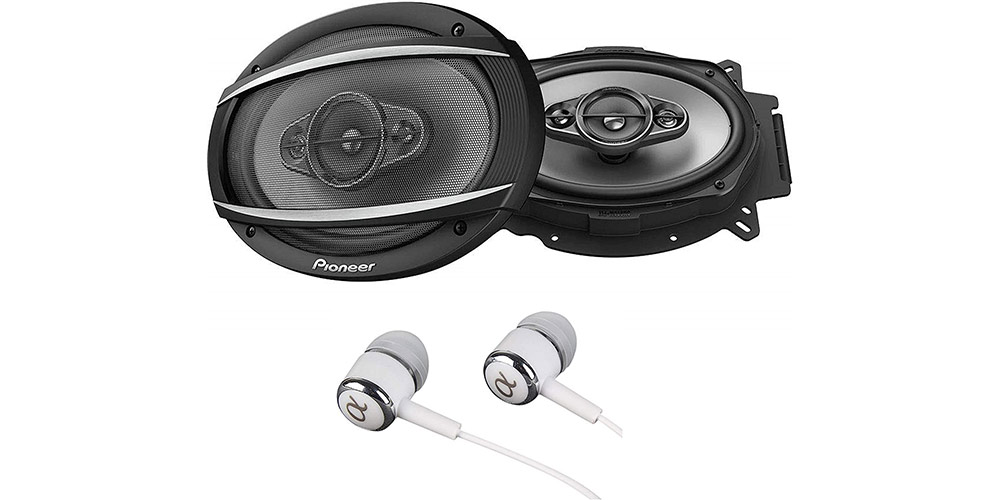 Brand: Pioneer
If you want a speaker with exquisite detailing and strong depth, try the Pioneer TS-A6960F, which can take 450 watts per pair. The multilayer carbon woofer with mica reinforcement delivers deep, powerful bass and lows. It has an excellent frequency response of 34 – 25,000 Hz and a sensitivity of 89 dB.
The fluid sound concept allows for a seamless transition between midrange and tweeter drivers. Even if the speakers aren't facing you, you can hear and feel the music.
The A-Series from Pioneer is an easy upgrade for great Performance. The subwoofer and full-range loudspeakers are designed to work together for clear, dramatic sound and deep bass.
#8  Kenwood KFC-6995PS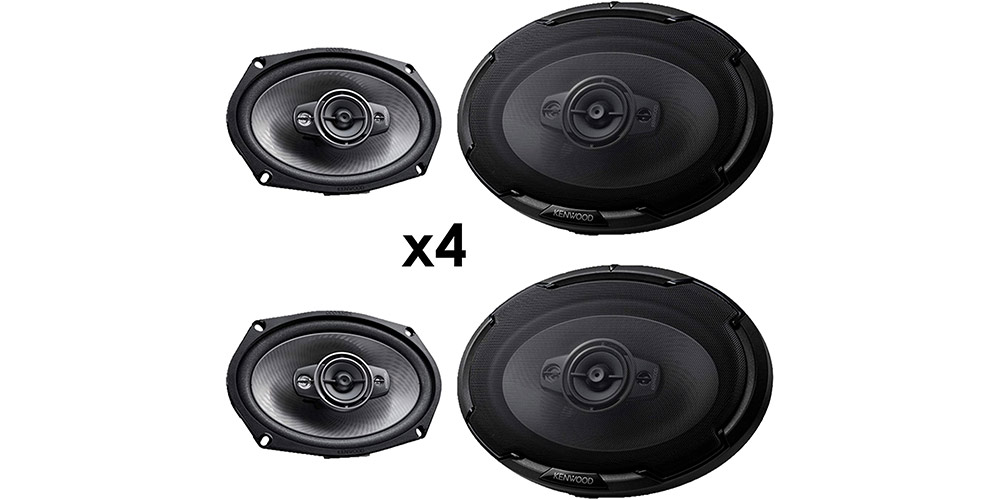 Brand: Kenwood
Kenwood has been manufacturing some of the best automobile audio equipment for decades. This set of 6x9s is from the company's Performance Series. And, if we're being honest, they do perform admirably. They're also competitively priced, making them an excellent deal.
This item is a pair of speakers with a 5-way system that produces a premium listening experience that will actually please even the most discerning audiophiles.
They have a great degree of sensitivity and a very low impedance. With these speakers, Kenwood's experience has certainly paid off. The design's attention to detail is unparalleled.
There are three components: a paper cone, a 3/4″ paper cone, and a 1/2″ PET balanced dome.
#9 CT Sounds Meso
Brand: CT Sounds
They have high-quality silk dome tweeters, ferrite and neodymium magnets, and a high-quality voice coil. The fiberglass cones are surrounded by a Nitrile Butadiene rubber rim. They have PC spiders and spring endpoints. They have a 58Hz resonance frequency. They feature a very low impedance and a wide frequency response. This is due to their high-quality wiring and clever crossover circuits, both of which contribute to the high-fidelity sound.
They can manage a peak output of 240w and an RMS output of 120w in terms of power. The sound dispersion is superb. They can certainly fill a car with their beautiful music.
A mesh grille and a chrome-plated ring are also included with these speakers.