When the owner of this Nissan Skyline R33 GTR purchased the vehicle in Japan, it had slight damage to the front bumper, instead of replacing the bumper, he had his wife (Allison La Valley of Lost Birds Studio) go to town with her artwork.
Over 100 hours of hand drawn designs, and then clear coat to protect the artwork from harm. Sucre, the owner of the Skyline, said "The car was bought with the intention of turning it into a time attack car", but quickly turned into a piece of art.
It all started with the front bumper, Sucre fell in love with how it looked and asked his wife to put her artwork on the entire car.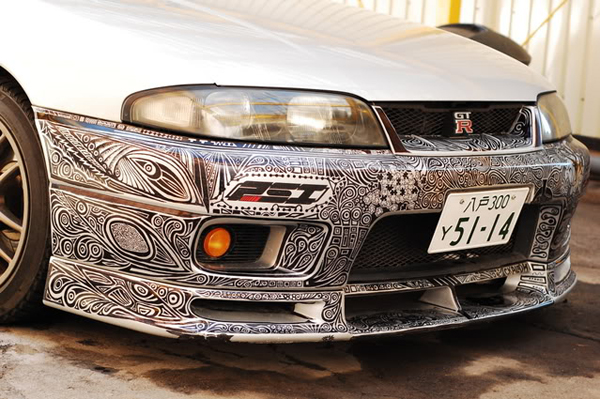 All the artwork was done free hand and on the spot, no designs prior to pen meeting paint.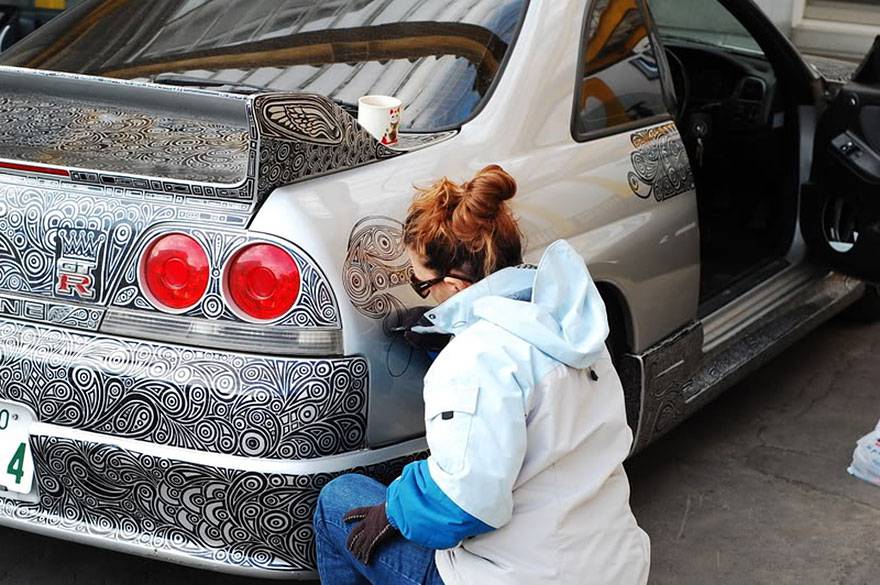 A lot of "Japanese Style" is in the artwork.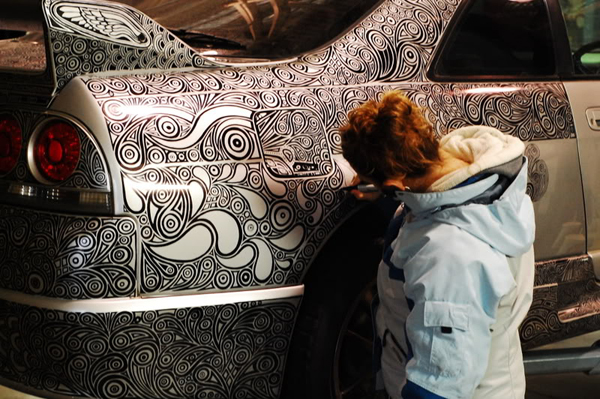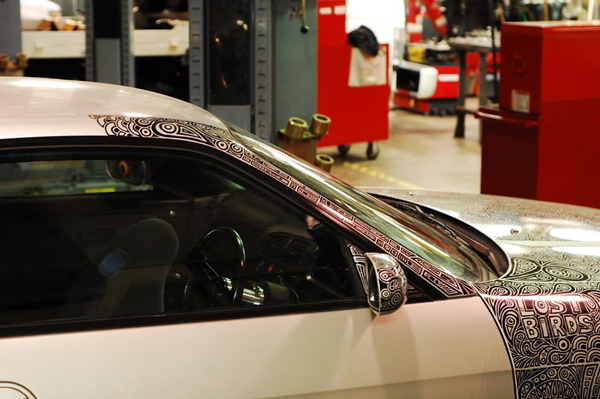 Little details such as the wings on the side mirrors really make this artwork truly amazing.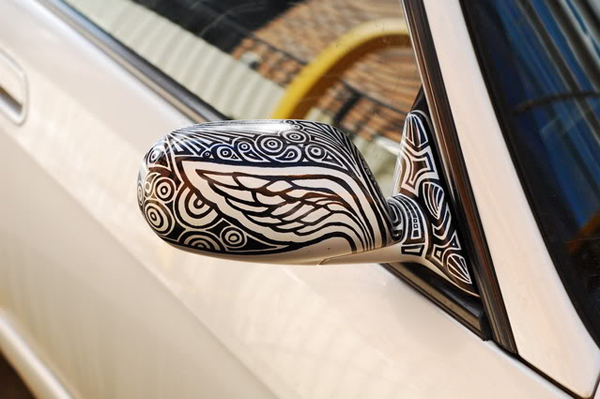 Sucre specifically asked his wife to not sharpie the body lines, to make sure it still had definite body shape through all the art work.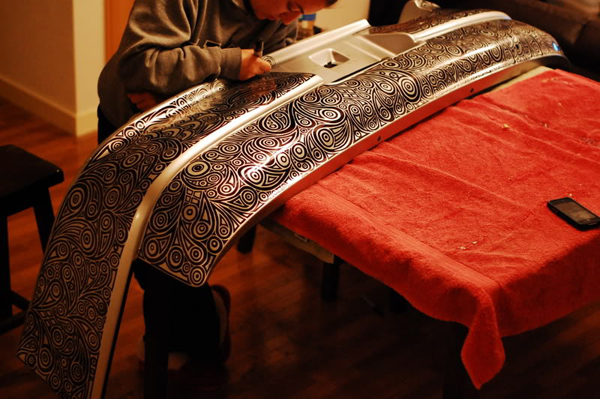 UpGarage in Japan was a huge supporter of this build and supplied Sucre with many race parts to help him complete his build.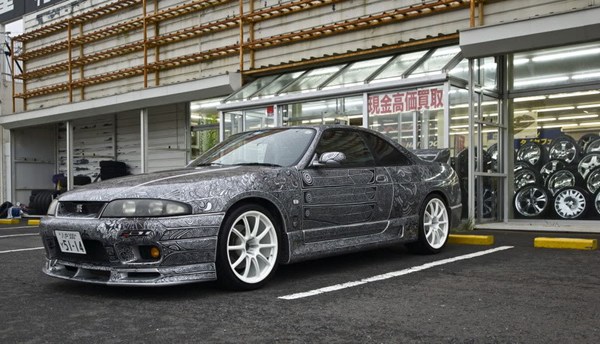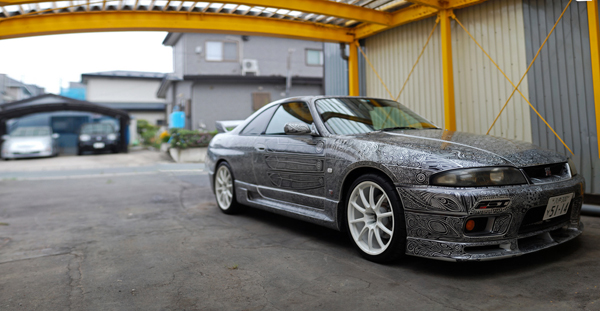 The white wheels are ProDrive GC-10s in 19×10 with 275/35/19 Potenza RE01Rs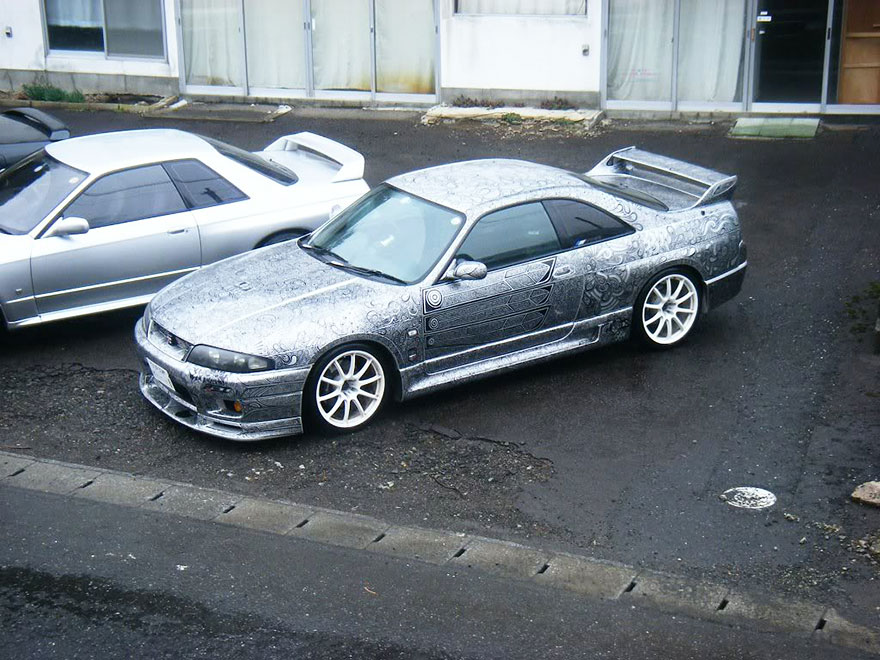 Sucre also fitted Spot Tech brakes front and rear to his R33 GTR, to help this powerful car stop quicker on the track.
This is the R33 GTR in its final state, as mentioned in the beginning, it was built to be a time attack car, and it definitely is one.