Maintaining the health of your car's battery is essential. As a result of not having to deal with the discomfort of unexpected battery death, you will eventually save money by avoiding the need to replace your battery too soon. Battery maintainers could first be mistaken for battery chargers; however, they have different functions.
A battery maintainer has the responsibility of maintaining the battery in your vehicle if it isn't used for an extended length of time. You can read our list of the top 10 battery maintainers to help you choose based on your needs.
#1 Deltran Battery Tender Plus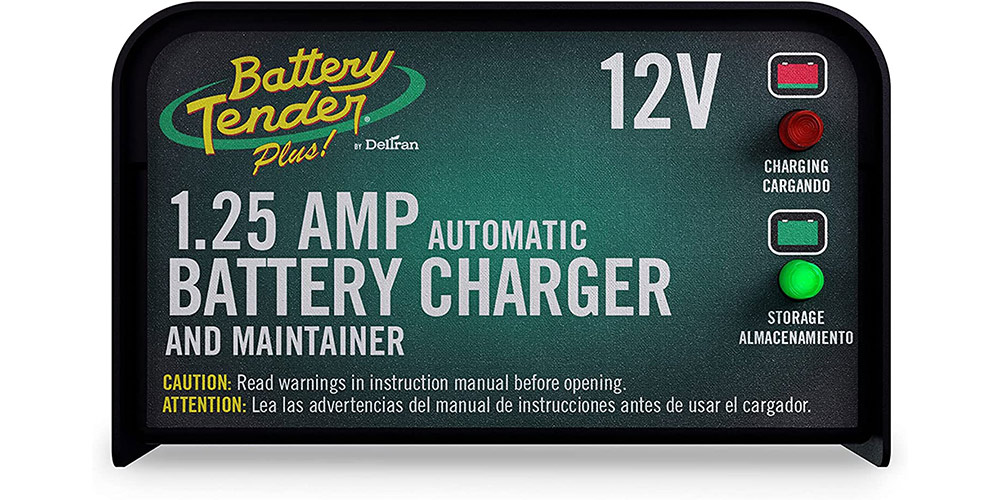 Brand: Battery Tender
With a 1.25A current, this battery charger can fully charge a battery and maintain the proper storage voltage without the negative side effects typically associated with trickle chargers.
Ring terminals, alligator clips, and a quick connect harness are all included with the Battery Tender Plus. The DC output cord is 4.5 feet long, while the power cord is six feet long. Reverse polarity protection is one of the security features. This device automatically changes from full charge to float charging mode to maintain your battery.

#2 BLACK+DECKER BM3B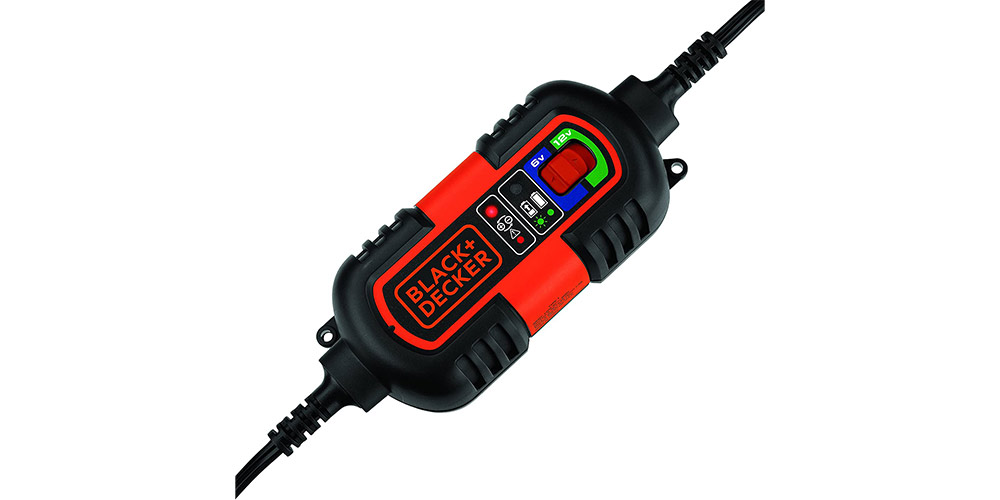 Brand: BLACK+DECKER
It is a simple battery maintainer that connects to your battery using battery clips or O-ring connections. It is inexpensive and simple to use. The battery will automatically cease charging and switch to float mode monitoring once it has been fully charged or filled up in order to maintain the battery.
Overcharging, reverse polarity or short circuits are all prevented by built-in circuit safety. The performance and safety of this battery maintainer have earned ETL certification. A built-in mounting bracket makes it simple to position the maintainer wherever practical when it's in use, which is a little advantage.

#3 MOTOPOWER MP00205A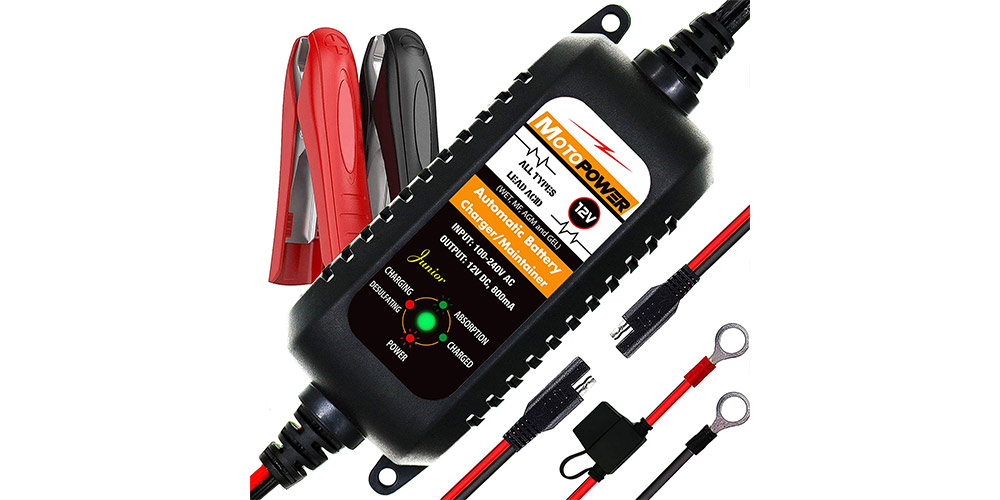 Brand:  MOTOPOWER
This maintainer, which has a microprocessor-controlled program that will monitor the entire charging process and immediately stop once the battery is fully charged, is intended to charge all kinds of 12-volt lead-acid batteries. At this point, it will begin keeping track of the battery's voltage and charging it at a constant rate. Constant Pulse Current Maintenance also helps to prevent the battery from being charged or discharged excessively.

#4 NOCO Genius G3500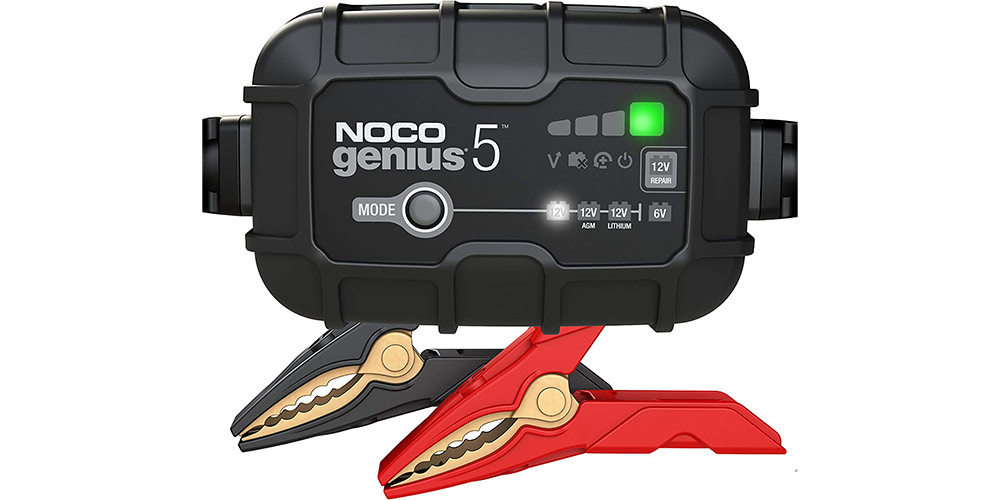 Brand: NOCO
The Genius5 replaces the G3500 and is 35% smaller while offering 60% more charging power. It runs on 6 and 12 volts and provides 5 amp, 75 watts charging for lithium-ion batteries as well as flooded, gel, AGM, and deep-cycle lead-acid automotive, marine, and deep-cycle batteries. It will detect when a damaged battery is causing a performance drop and start the repair procedure.
After a battery is fully charged, the genius5 automatically enters maintenance mode and remains there for as long as the battery is connected.
The trickle charger itself has dimensions of 4.61 by 3.43 by 7.95 and a weight of 1.59 pounds. If you want to permanently hide it beneath a hood or attach it to a battery on a shelf, a mounting strap and screws are included. Built-in alerts and safety measures are included for voltage, broken batteries, reverse polarity, and temperature.

#5 Schumacher SC1299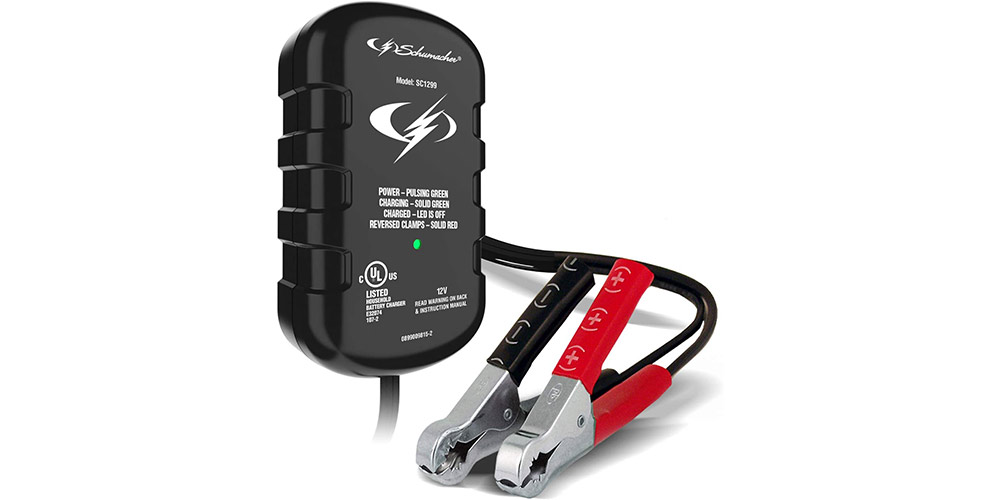 Brand: Schumacher
Schumacher offers a range of various battery maintainers. The available options are 0.75A, 0.8A, 1.5A, 2A, and 3A. A microprocessor that controls these features regulates the amperage rate to charge and maintain the battery automatically. Precision, safety, and battery life are improved by multi-stage charging, and reverse connection prevention makes sure the charger won't work if the clamps are installed in the wrong direction.
The simpler, more cost-effective battery maintainers. Other devices have a display with a simple start/stop interface. 

#6 LeicesterCN LST Battery Charger/Maintainer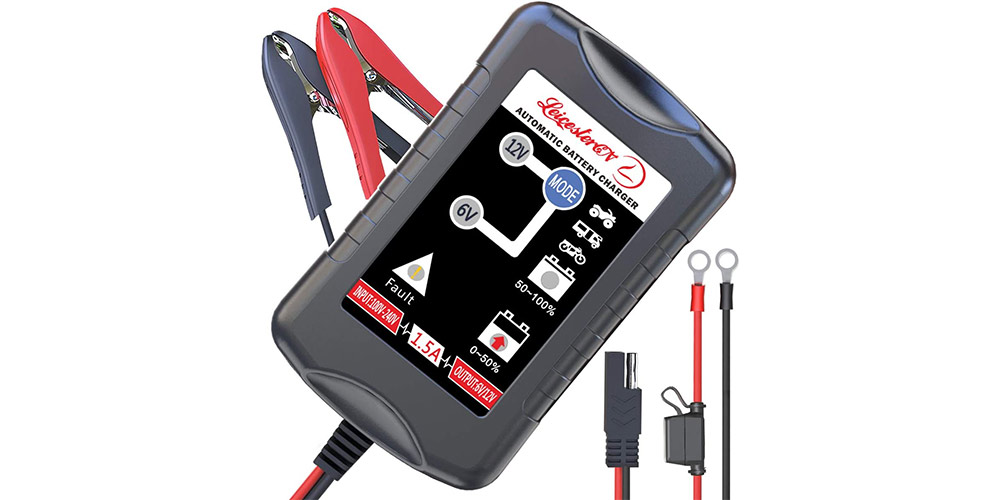 Brand: LeicesterCN
When the battery maintainer has completed monitoring the entire charging process, it will automatically switch to float mode. This battery maintainer can also be used as an automatic trickle charger. Even in maintenance mode, this maintainer offers visual feedback and diagnostic data so you can monitor the health of your battery.
It is also excellent for motorcycle users because it is so small and light. Reverse polarity protection is a safety feature of this spark-proof equipment.

#7 TecMate Optimate 1 Duo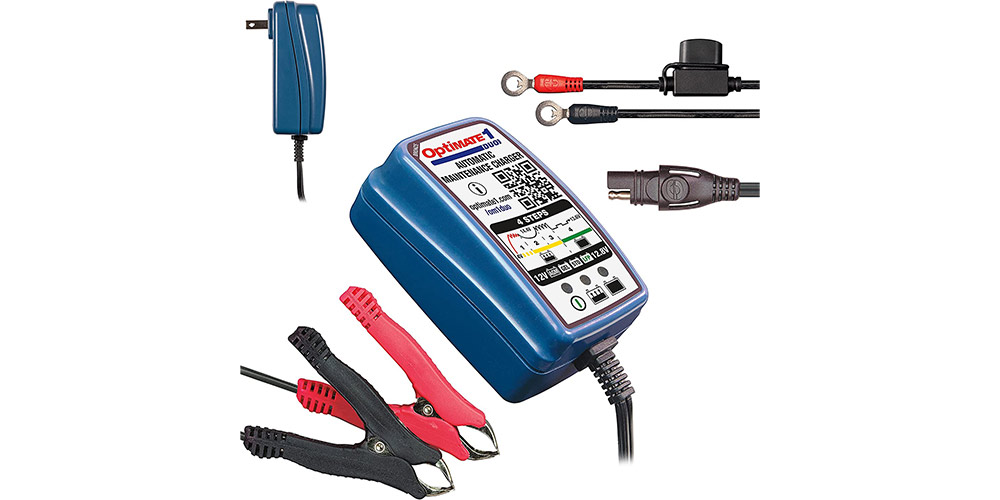 Brand: TecMate
A simple and effective 0.8A, 12V/12.8V battery charger/maintainer. This tiny 1.2-pound, 7 x 6 x 3-inch device is made to function with lightweight lithium batteries in addition to AGM, GEL, STD, starter, and deep cycle batteries. The worry of maintaining and charging batteries in motorcycles, ATVs and UTVs, lawn and garden equipment, jet skis, and other items is removed because it immediately recognizes the battery type. It only requires a battery connection, and then it takes care of everything. It is intended for both charging and continuous automated use.

#8 Energizer ENC2A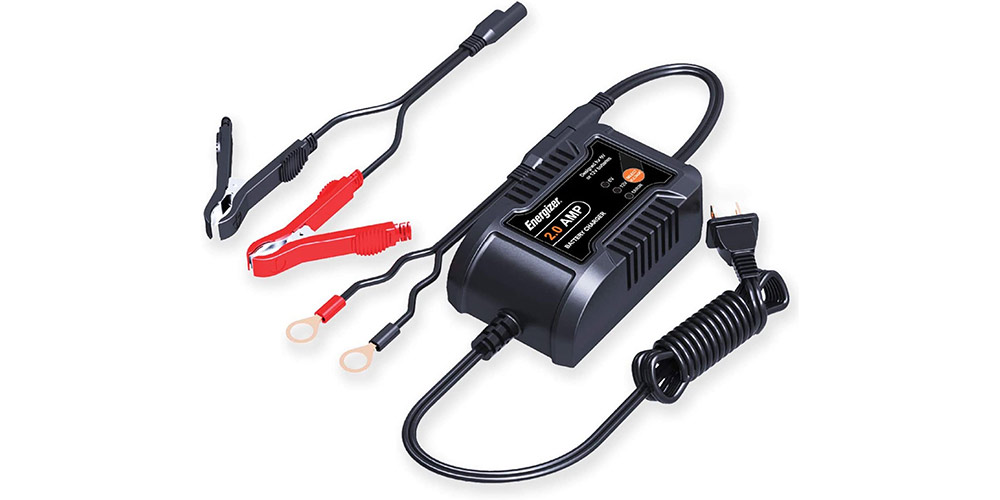 Brand: Energizer
This battery maintainer, a 7-step, high-frequency smart battery charger, is made for 6- and 12-volt lead-acid batteries and keeps the battery in your car at the ideal charge level. The Energizer ENC2A automatically alternates between charging mode and float mode monitoring.
Connect it to your car using the O-ring connections or battery clamps that are provided and leave it to work. This device is ETL listed and comes in 2A, 4A, and 8A variations. Safety features include overcharging, reverse polarity, and short-circuit safeguards.

#9 BMK Smart Battery Charger/Maintainer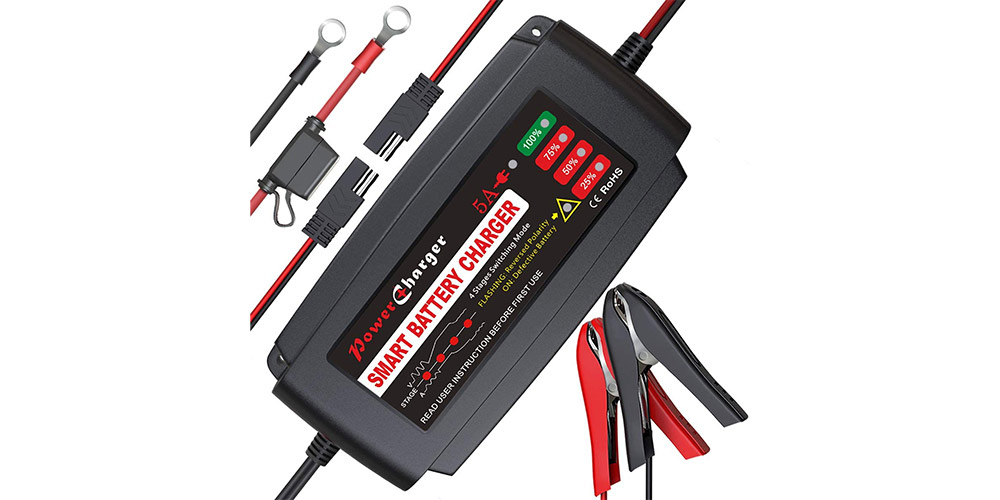 Brand: BMK BLUEMICKEY
This BMK 5-amp smart battery charger and maintainer is made to work with 12-volt batteries. This battery charger/maintainer is IP65 waterproof and made of high-quality ABS. It has safety features such as short circuits, over-voltage, overcharging, overload, and reverse polarity protection. Constant Pulse Current Maintenance is another method this gadget uses to prevent overcharging and over-discharge.
This gadget has a spark-proof construction and a quick disconnect harness for simple usage—additionally, a built-in 72-hour safety timer guards against overcharging inferior batteries.

#10 DieHard 71219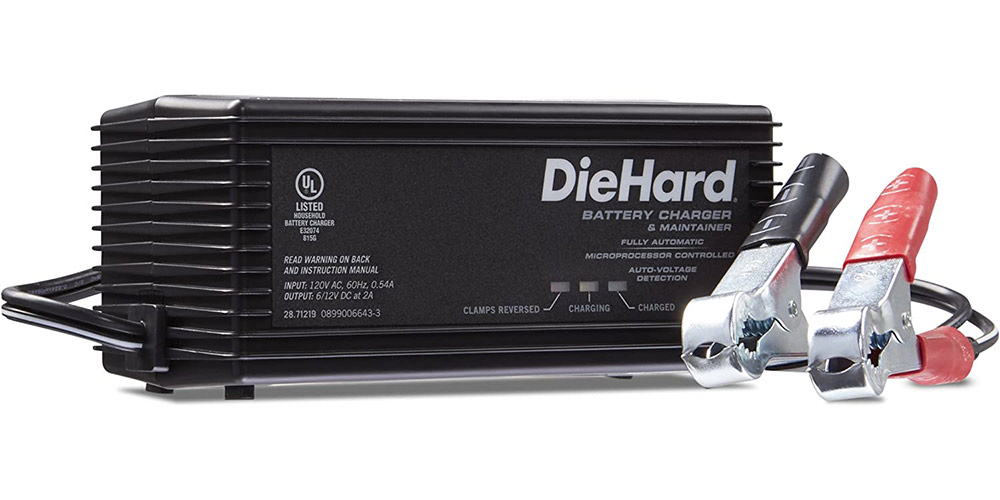 Brand: DieHard
This is a fully automatic, microprocessor-controlled 5-stage charging system for 6- and 12-volt batteries, with LED indicator lights to display progress. Safety precautions stop overcharging and turn the device off if your clamps are turned in the wrong direction. Float Mode Monitoring acts as a battery maintainer by keeping the battery in your automobile at a normal voltage to preserve the battery's charge.