With the introduction of built-in vehicle immobilizers and keyless entry remotes, aftermarket car alarms aren't as popular as they once were. However, it doesn't mean that they no longer exist or that you shouldn't consider installing one in your car.
A car alarm is still one of the greatest ways to safeguard your vehicle against break-ins and car hijackers. We guarantee you'll find at least one of these best ten car alarms that can increase both the convenience and security of your vehicle.
#1 CarBest Paging Car Alarm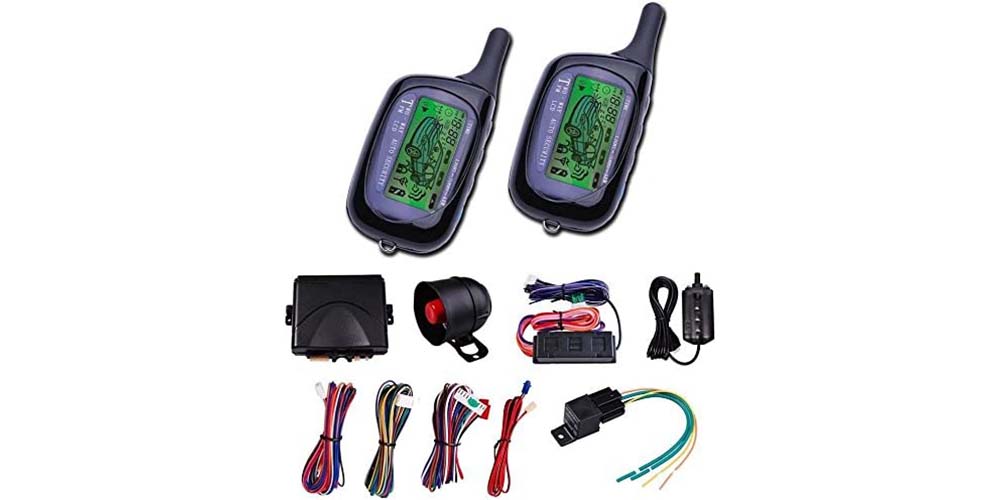 Brand: CarBest
This two-way alarm and remote start package alert you when your vehicle is locked immediately on your key fob. It includes a 120 dB siren, and additional hood, trunk, door, and impact sensors can be added to customize the level of protection you get.
While most systems only give you one LCD remote, this one has two, and it also comes with a second remote for your other set of keys. Code hopping technology prohibits grabbing and scanning for added protection, and the system's automated window roll-up is a great convenience.
#2 CARLOCK Real Time Tracker and Alert System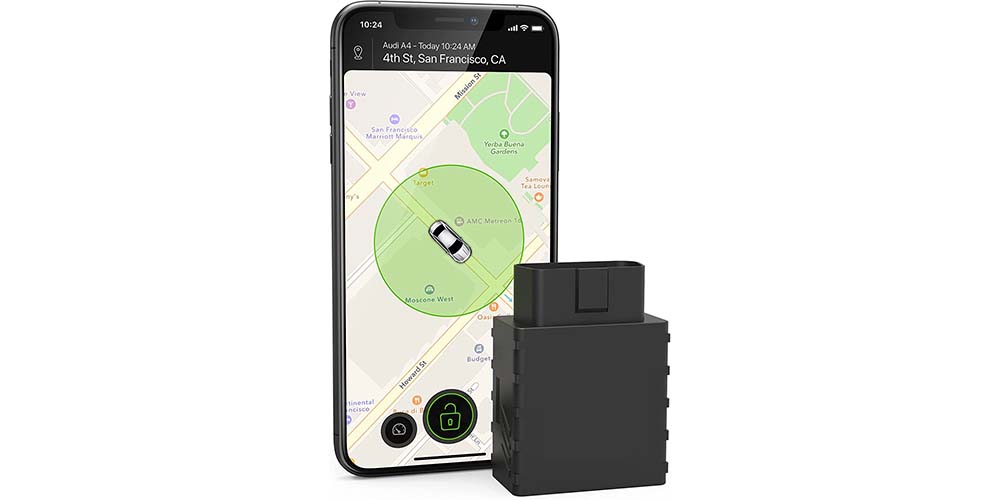 Brand: CARLOCK
This recommendation works by plugging into your OBDII connector, which is normally situated under the dashboard. It can follow your car and notify you if your engine has been started improperly using the onboard power of your vehicle, a GPS receiver, and a cellular transmitter.
So that you can determine whether your car has been stolen, find it, and get it back. Also, it will notify you if your vehicle has been towed or the gadget has been detached from the vehicle.
#3 EASYGUARD Car Alarm System with Remote Start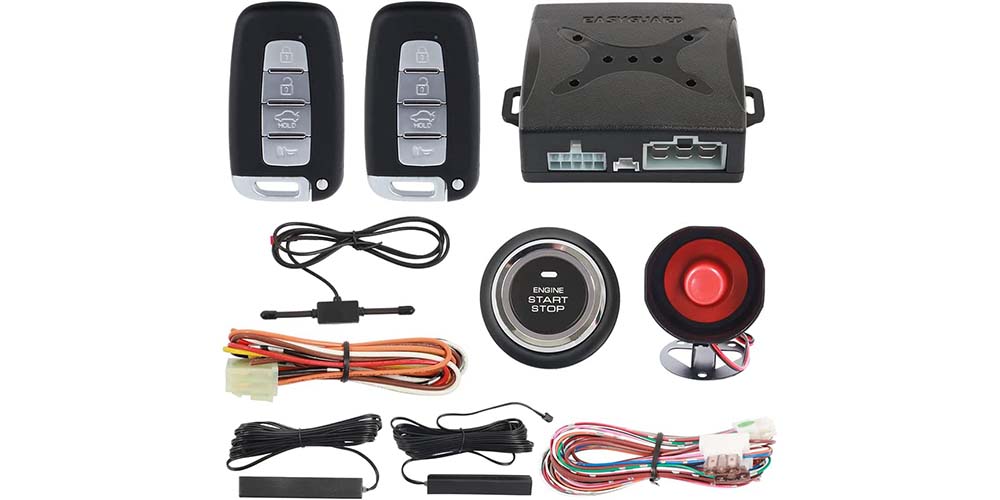 Brand: EASYGUARD
It features passive keyless entry (PKE) and remote engine start. The remote start may be adjusted to keep your car warm in the winter or cool in the summer and is compatible with vehicles that have manual gearboxes.
Your older car now has a starter button thanks to an add-on push-button start module. The system lacks a shock warning system but does have an emergency button, a valet model, and a remote trunk release.
#4 InstallGear Car Alarm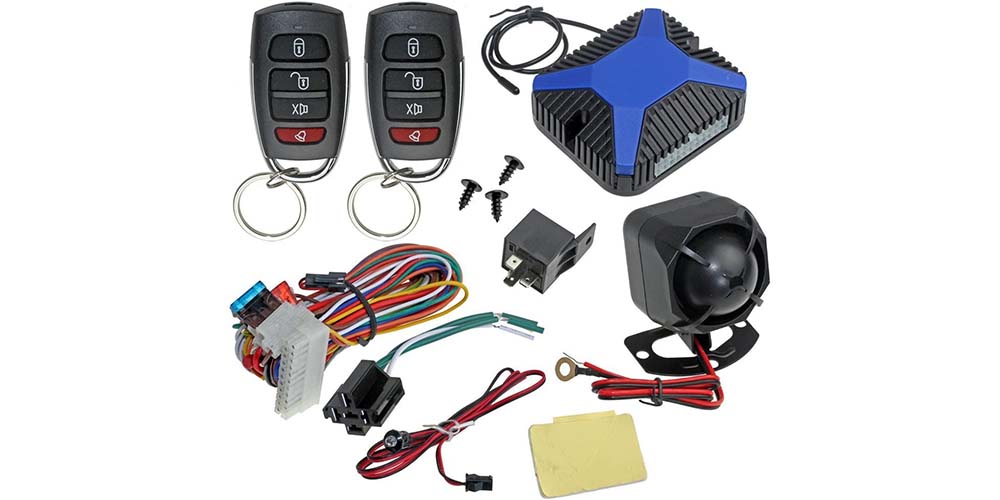 Brand: InstallGear
It features a siren, an alarm module, and a vibration sensor to determine whether the car has been broken into. You can add actuators and a trunk popper to your car to give it power locks if it doesn't already have them, giving your car more functionality than it did out of the factory.
This is perfect for vehicle owners who only want the most basic security for their vehicles because they view some advanced features to be overly complicated and useless.
#5 Prestige Remote Start and Security System
Brand: Prestige PK
It features a key fob that can communicate in both directions and can connect to your smartphone. The first key fob is a two-way transmitter with five buttons that lets you validate any activity you've just completed. It has the capacity to remotely start your vehicle and can even display the remaining time on your parking meter.
The technology can operate up to 2,500 feet away. Also, it supports the Car Link function, which enables remote start and alarm system access from any location with cellular coverage.
#6 Viper 1-Way Security System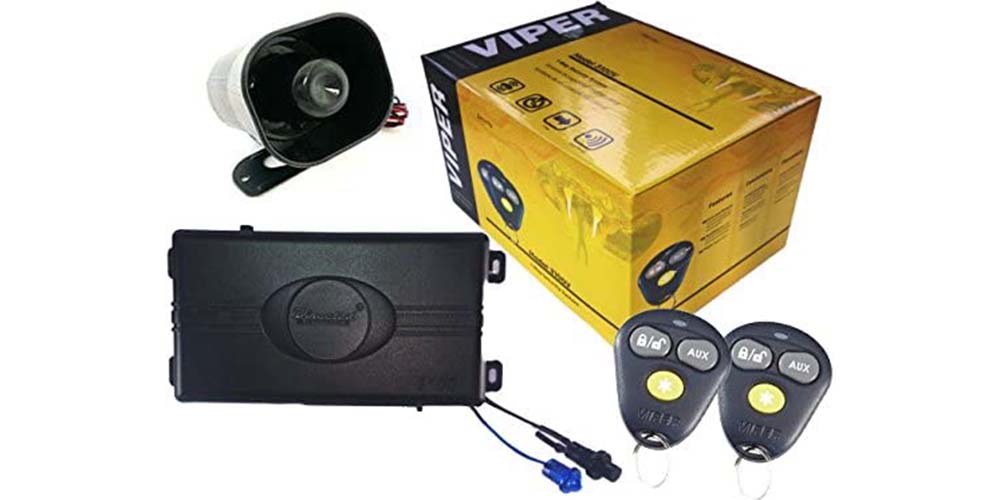 Brand: Viper
The fact that it is a simple system with fobs that appear to be from the 1990s shows that it is a time-tested method of keeping your car secure. Starting with a two-stage shock sensor, the first stage warns would-be thieves or the person who just unintentionally bumped your car while passing by.
The second set off the alarm, which produces a loud siren and illuminated flashing signals. If that's not enough to keep bad guys away, the Viper alarm can also recognize when the hood, trunk, or even doors are unlocked.
#7 EASYGUARD 2-Way Car Alarm System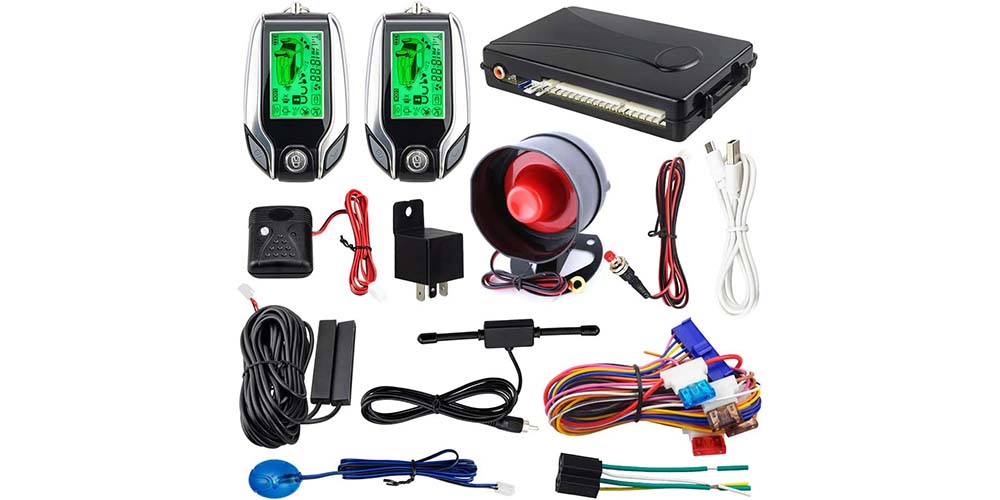 Brand: EASYGUARD
The LED fobs on this two-way alarm are rechargeable, so you don't have to worry about having to buy new batteries. The remotes have passive keyless entry and locking and may be used up to 1,500 feet away from the car.
When you approach the doors, they will automatically unlock; when you depart, they will lock. The device alerts you to attempts to enter your car with a two-stage shock sensor warning and records shocks as well.
#8 BANVIE Car Alarm with Remote Engine Start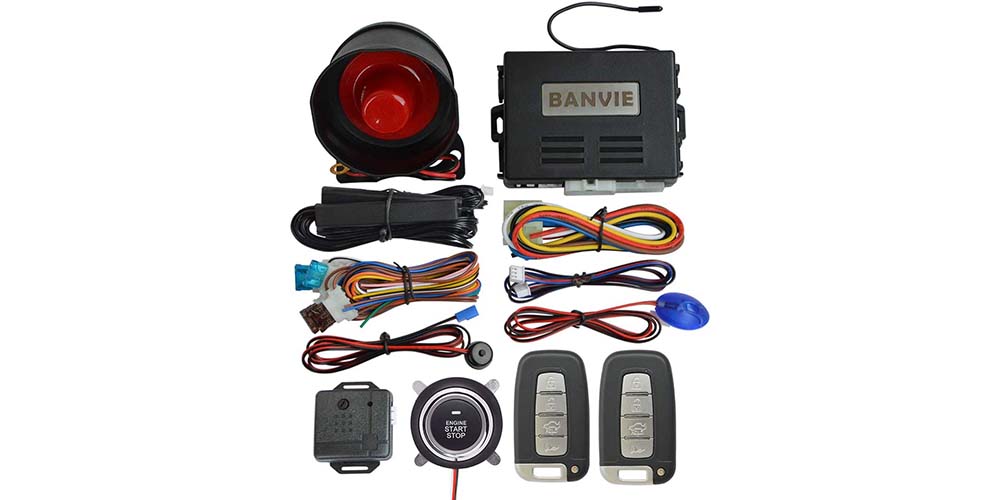 Brand: BANVIE
It is a simple alarm system with sensors for the side doors and a shock sensor. It offers proximity keyless entry, which unlocks and locks the car as you approach or move away, in addition to remote entry with the fob.
Push-button start, a feature found only on some modern, high-end cars that make starting your car quicker and easier. It features a panic button for assistance or to help you locate your parked car in the lot, as well as a remote trunk release.
#9 Scytek Keyless Entry Car Alarm System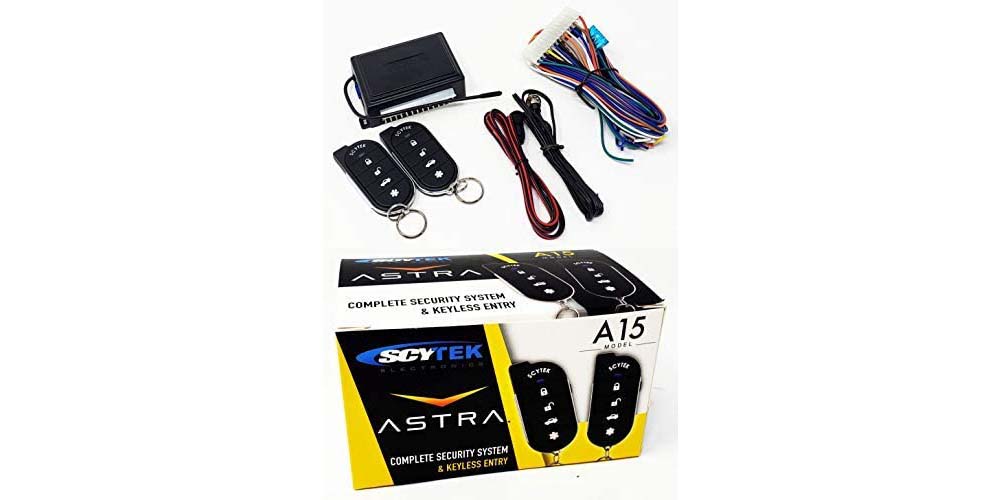 Brand: Scytek
The system includes a pair of five-button remotes for controlling various tasks such as lock and unlock, trunk open, and a programmed button.
The system comes with output to ensure that it won't start if the alarm isn't disabled, and there is an integrated parking light flashing relay to let you know the car is locked. You can also connect the system to your smartphone for a reasonably priced two-way alternative. A three-stage anti-car-jack feature is included to protect your vehicle in the event of a heist, plus an LED that lets you know when the system is armed and functioning properly.
#10 Avital Security System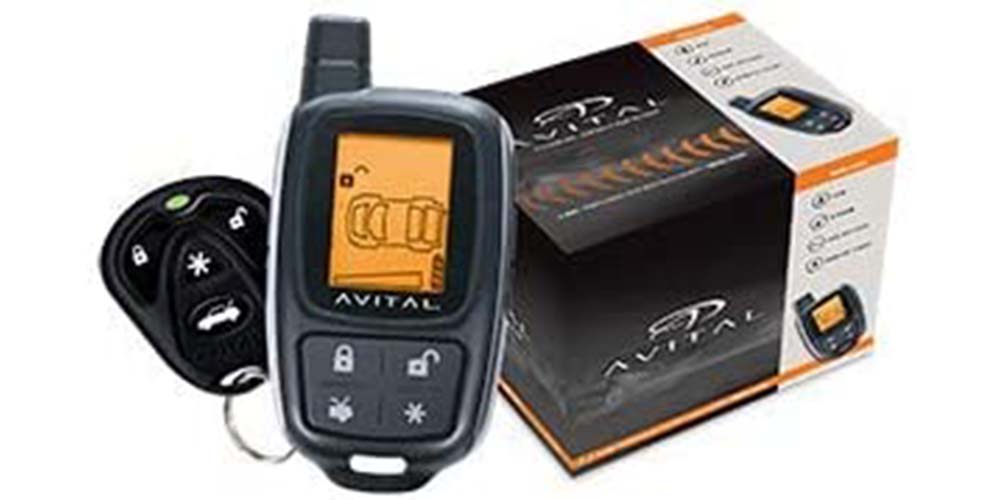 Brand: Avital
This system is marketed as the top of the line, with a big LCD screen remote and two-way notification. The remote verifies that you locked your car when you locked it. If the alarm sounds because someone tries to break into your vehicle, the system will notify you within 1,500 feet by buzzing and vibrating so you may check on your vehicle or phone authorities for help.