No matter how careful you are when driving and parking, it's almost impossible not to get a scratch on your vehicle. If this scratch is not through the clearcoat and into the paint, you can still save some money and use a reliable car scratch remover instead of going to the body shop. Light scratches usually on the surface of a car's finish can be removed using scratch repair products. Removing car scratches does not require being a detailer. You can do it by yourself. You just need to know which product to use and the proper process of how to remove scratches.
If your car has a light scratch and you are looking to fix it on your own, we came up with the top 7 best car scratch removers that would effectively help with your needs.
#1 SONAX Profiline Perfect Finish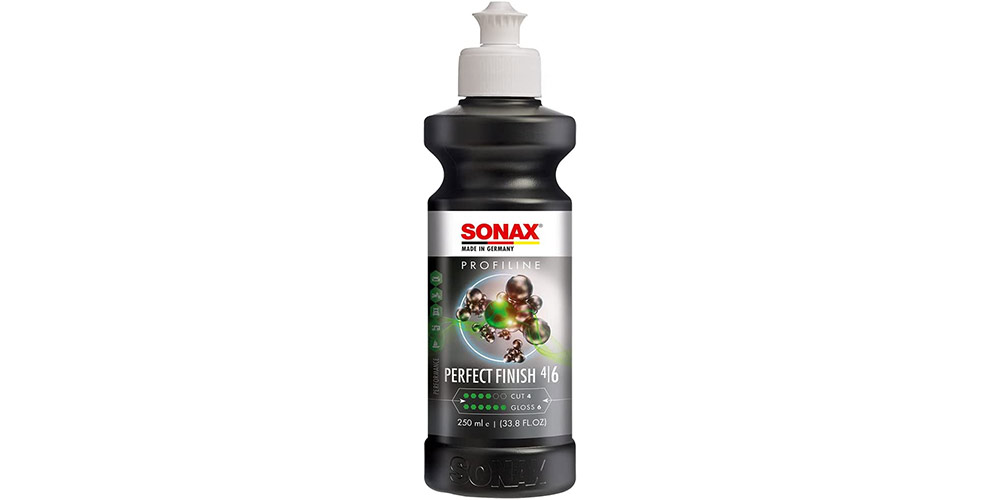 The SONAX Profiline Perfect Finish is arguably the best product available when it comes to handling light scratches. The company manufactures different cutting and polishing compounds for correcting clearcoat and paint issues. Among all of their products, the most well-known is the Profiline Perfect Finish. It does an exceptional job of removing hairline scratches and even other types of paint imperfections. You don't have to worry because it's forgiving enough that you won't likely polish through the color coat. What's more impressive about this product is that when you polish it, the compound breaks down into finer particles. This results in a smoother result.
If it's the first time that you will be using a buffer, we highly recommend that you start out with a compound like this. Just be mindful that even though it won't likely damage your finish, it won't work great on deeper scratches.
SONAX might be a German company, but it has a rich history in North America. We love this car scratch remover because it is water-based, slow drying, easy to clean, and has a low-dust formula.
The downside of this product is that it needs a polisher, and you have to use lots of pads. It also requires thorough cleaning and prep. Lastly, deeper scratches are hard to be fixed with this product. 
#2 T-Cut Original Car Paintwork Restorer & Scratch Remover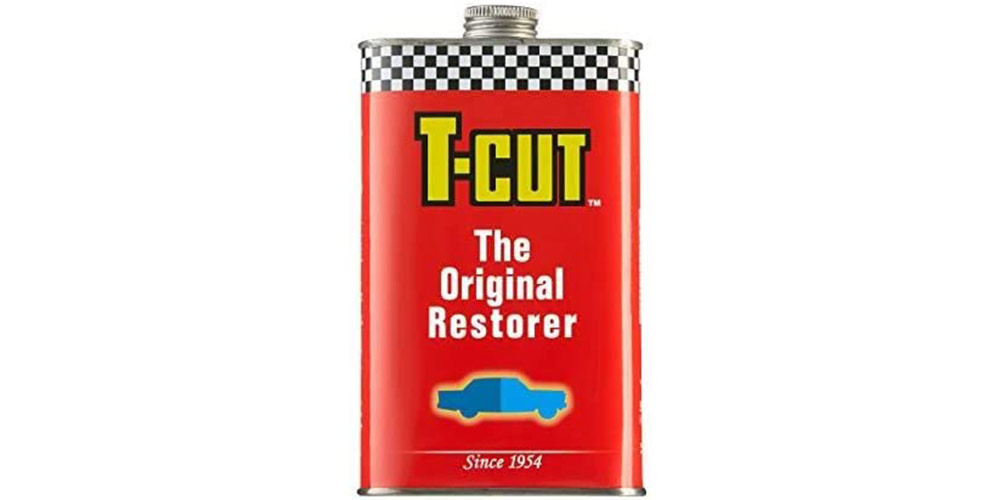 If you need a car scratch remover that works best for hand buffing, the T-Cut Original Car Paintwork Restorer & Scratch Remover is an exceptional option. T-Cut has a rich history. It was invented in 1954 and even predated modern clearcoats. More or less, it's considered the original cutting compound. Due to its invention during a time when power tools have not been as prominent today, this product is strictly designed for hand polishing and must never be applied with a buffer.
T-Cut also works as an effective household polish for the majority of materials except for ceramic. This product is available in a 500ml metal tin and has high ratings from users.
#3 Meguiar's Mirror Glaze Ultra-Cut Compound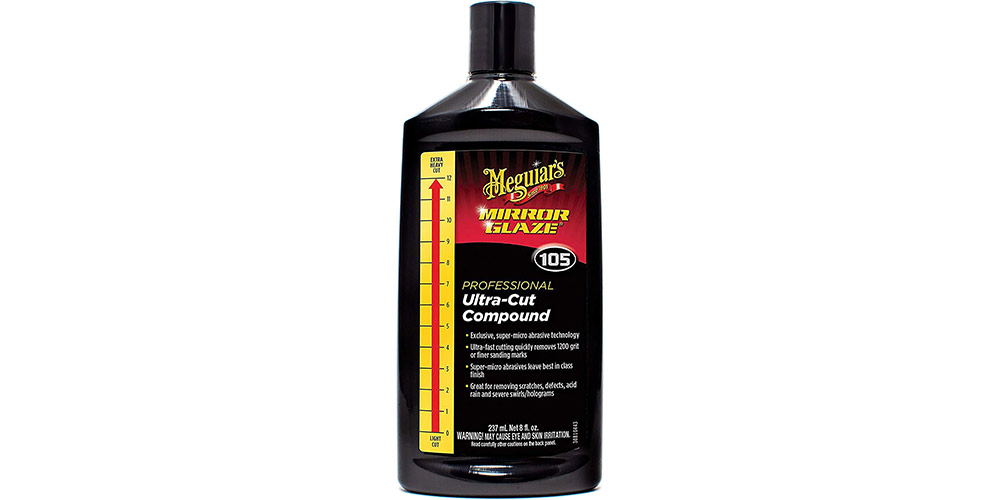 If you're looking for a car scratch remover that works best for general use, Meguiar's Mirror Glaze Ultra-Cut Compound is the best choice, for it can be applied by machine or by hand.
The Meguiar's name has been well-received and trusted by car care enthusiasts. The brand offers multiple products for removing scratches, but the most popular for home use is the Mirror Glaze Ultra-Cut Compound. It can remove 1200-grit or finer sanding marks. Other products work on 2000 to 2500-grit. This product is not as aggressive compared to a true cutting compound. You will have issues getting out deeper scratches without a buffer.
The Mirror Glaze Ultra-Cut Compound has no fillers. This VOC-compliant formula is safe to apply to all paint finishes and even on conventional and scratch-resistant clear coats. This product offers an exclusive, super-micro abrasive technology with an amazing finish. It is formulated for use by dual action polisher, rotary buffer, or hand. It works as a great option for getting rid of blemishes in your clearcoat before polishing or waxing.
Some users have noticed that it dries fast and it can't remove deeper scratches without using a machine.
#4 Chemical Guys VSS Scratch & Swirl Remover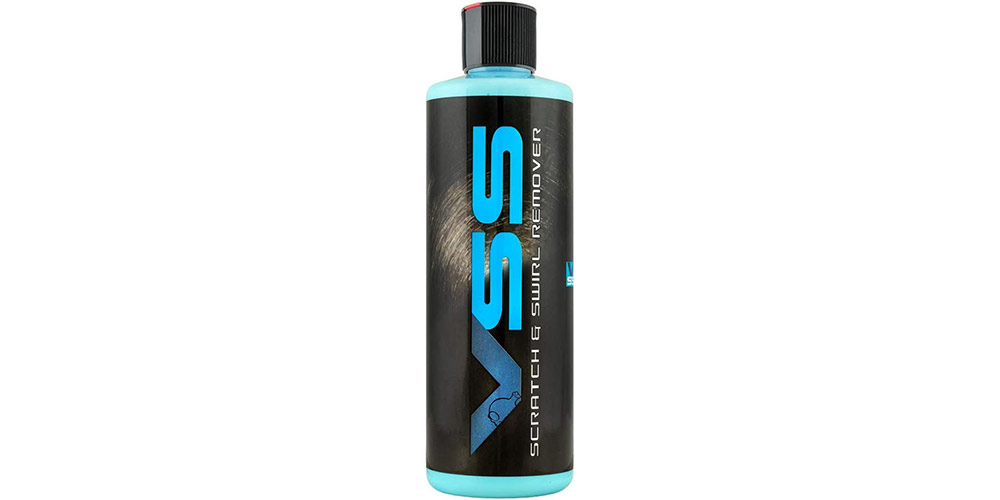 When it comes to car care, Chemical Guys is one of the most popular brands in the industry. The VSS Scratch & Swirl Remover is the company's premier offering that handles car scratches. It is engineered to remove moderate to heavy surface imperfections.
If you properly apply it, this product can ever create a mirror finish. It is wax-free and silicon-free, and that helps the abrasives to cut fast to easily remove scratches, swirls, and oxidation. This impressive product is effective on clear coat paints and ceramic finishes. This product is very thick and dries quickly. We won't suggest this for hand rubbing. It is designed to be used with rotary and dual-action polishers. 
#5 3D Speed Car Scratch Remover Polish & Wax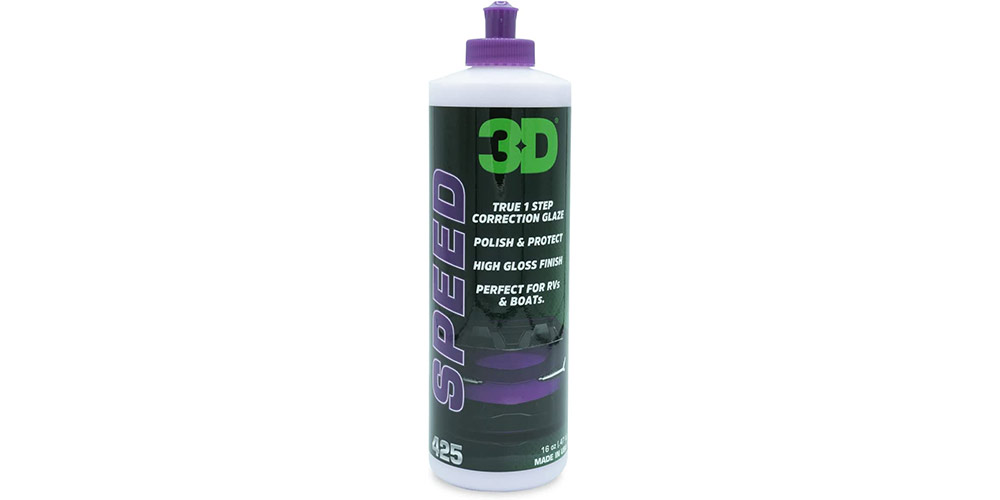 The 3D Speed Car Scratch Remover Polish & Wax uses a cutting compound that breaks down into finer particles when you use it. It also offers a synthetic wax sealer for shining and polishing as you keep on buffing. You can utilize this by hand, but for larger areas, it would take a lot of work.
We don't suggest using this for deeper scratches. This is perfect for small areas, and you can even use it on plastics, fiberglass gelcoat, glass, and paint protection films. 3D Car Care provides a 30-day money-back guarantee for this product. So far, we have found this car scratch remover as the best all-in-one option today.
#6 Most Affordable: Turtle Wax White Polishing Compound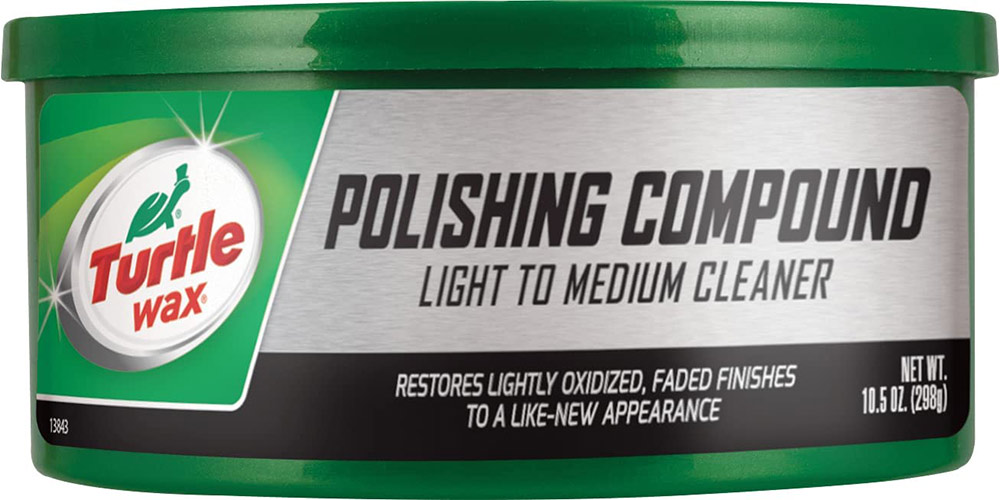 If you have a limited budget for a car scratch remover, the Turtle Wax White Polishing Compound is one of the most affordable options. This product is designed for hand use and works well for small areas. This light-duty paste is engineered to clean oxidized finishes. This compound not just removes light scratches but also swirls, stubborn stains, and blemishes.
This product is a light to medium cleaner. It can't handle deep scratches. You need to understand that this product will dry quickly, not just on the car surface but also in the container. Turtle Wax offers a 15-day return window and a 30-day warranty.  
#7 Malco Paint Rejuvenator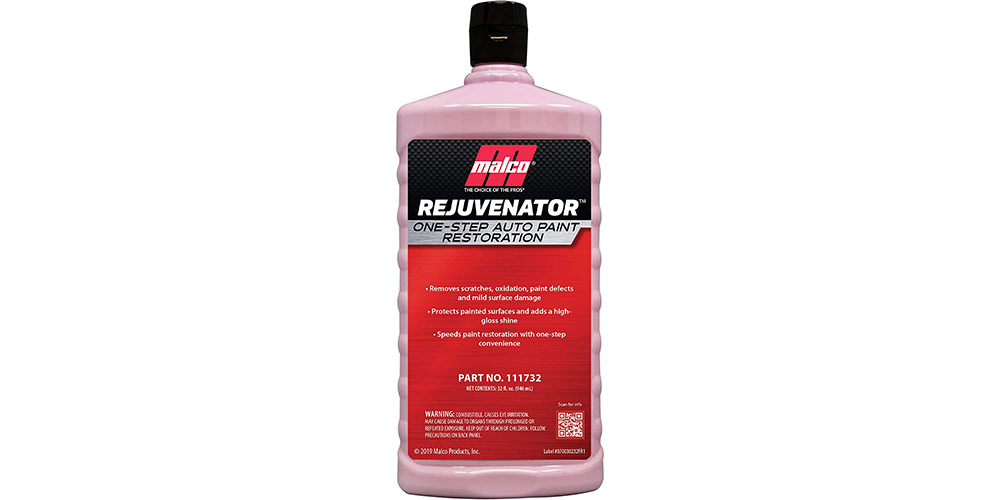 The Malco Paint Rejuvenator is also a smart, all-in-one option. This product combines a light-cutting compound and a Carnauba wax glaze. Similar to other all-in-ones, it won't produce results as great as an actual scratch remover or cutting compound. It also won't polish as great as wax. This product is considered a gentler car scratch remover and offers better assurance that it won't damage the clearcoat of your car.
A lot of users have noted that it can't provide a good result just by hand. You can opt for other options if you need to work on larger areas. This compound will dry out fast. Keep in mind, when you use it, make sure it is in the shade, or you apply it on a cooler day.