The simple idea behind how the engine in your car, truck, or SUV works is to harness the power of the many little explosions that are caused when a mixture of fuel and air is ignited inside of its cylinders. Fuel and air are pulled in and compressed by the pistons deep inside your engine before being ignited several times per second. This results in an energy-dense explosion whose force propels the car.
Therefore, it's essential to change your spark plugs often to keep your engine operating as smoothly and according to the manufacturer's specifications. After all, dirty, worn-out, or due-for replacement spark plugs won't be able to execute their job as effectively, which will affect how well your engine performs.
The explosion is brought on by a tiny spark created when an electrical current flows between the spark plug's center electrode and the ground electrode. Despite being small, inexpensive, and sometimes neglected, the spark plug is one of the most important components of your engine.
Below are some of the most well-liked and reputable spark plug options, along with some of the most popular spark plugs on the market. Check out our list of the top 7 best spark plugs available today.
#1 Denso Platinum TT Plug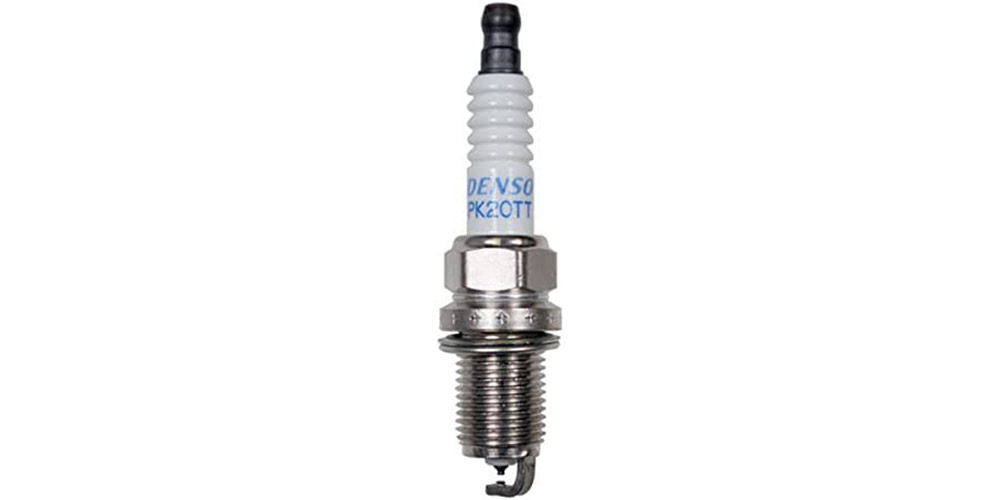 Brand: Denso Platinum
The Denso Platinum TT spark plug family is one of the best-selling spark plugs on the market because it combines cutting-edge technology, enhanced efficiency and performance, and the name recognition of one of the biggest names in spark plugs. Platinum-built and with an alumina powder insulator, Denso Platinum TT plugs deliver dependable performance over an extended period of time. A ground electrode with titanium enhancement is also included for longer life. Furthermore, Denso is renowned for its strict quality control and is one of the biggest producers of original equipment spark plugs in the world.
#2 NGK V-Power Spark Plug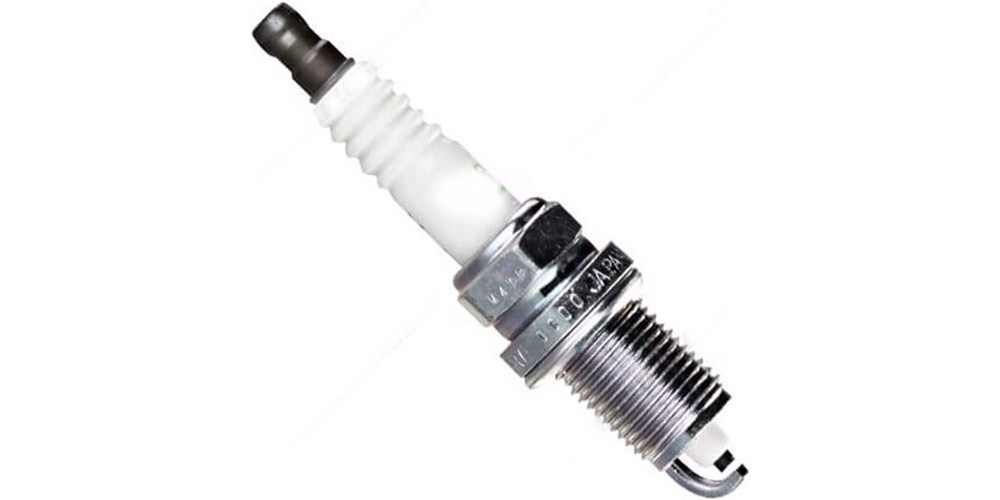 Brand:  NGK V-Power
The company's V-Power spark plugs have an exclusive electrode design with a built-in notch that produces a special spark shape that aids in enhancing performance and mileage while also promoting cleaner, more durable electrode surfaces.
The V-Power plugs are a fantastic option for the do-it-yourselfer because they also include NGK's Trivalent Metal Plating technology to help prevent corrosion and give better anti-seizing properties. Finding the ideal setting for your needs is simple, thanks to the reasonable prices and wide range of fitments available for many different vehicles, trucks, motorbikes, and power equipment applications.
Notably, NGK's V-Power spark plugs offer greater ignitability from less system voltage—meaning more power and efficiency and reduced strain on other ignition system components. These plugs are the way to go, and they are well worth their tiny price premium for confidence, good fitment, overall performance, and satisfaction, according to a long list of excellent user evaluations.
#3 ACDelco Professional Iridium
Brand: ACDelco
The Professional Iridium Spark Plug series is available from ACDelco. These plugs, which use the most recent technology, are made to meet or surpass factory requirements for quality and durability while having a very long life, stable idle, smooth performance, and maximum efficiency.
The Professional Iridium plugs from ACDelco, one of the most well-known brands in automotive components, are a perfect upgrade for the majority of contemporary automobiles.
#4 Champion Copper Plus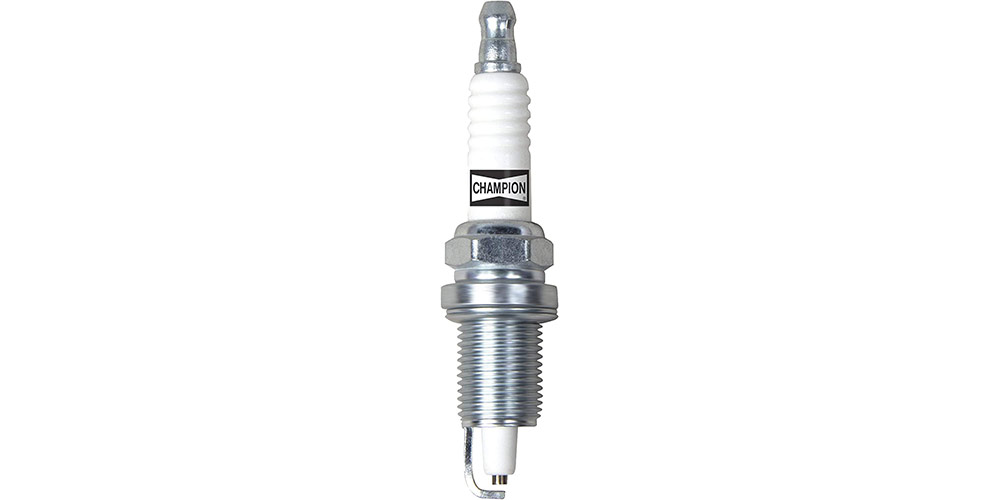 Brand: Champion
With extremely low prices, built-in corrosion resistance for long life, and a highly accurate Copper Core Centre Electrode that enables greater control of the plug heat range for more consistent performance, the Copper Plus Replacement spark plugs are a reflection of years of experience and expertise. These cost-effective plugs are constructed to OEM specifications for best performance, and they maintain a constant operating temperature under all engine running situations, making them dependable no matter how or what you drive.
Champion's Copper Plus spark plugs with SAC-9 semiconductor resistors offer greater suppression of radio frequency interference, which can interfere with vehicle electronics or stereo playback. Reviews reveal a large number of happy owners, especially those who drive earlier models and are content with the improved engine performance and mileage.
#5 ACDelco Professional RAPIDFIRE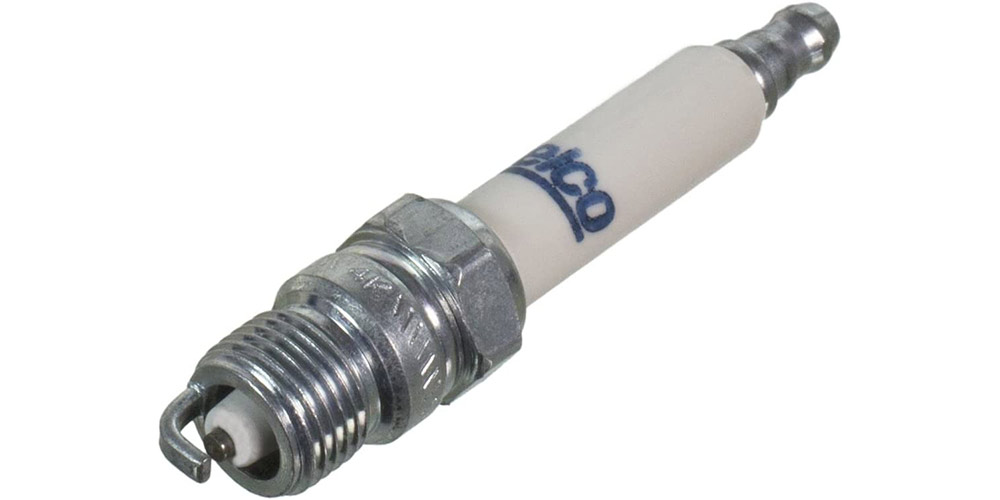 Brand:  ACDelco
The Professional RAPIDFIRE spark plug from ACDelco has reasonable prices, a large selection of applications, and a number of distinctive characteristics intended to increase performance and durability. The RAPIDFIRE spark plugs use an insulator with no ribs to provide a more reliable fit at the occasionally problematic seal between the spark plug and its boot.
In order to keep your engine cool and extend the plug's life, a copper core transfers heat more effectively. A platinum center electrode tip produces a better spark. The Professional RAPIDFIRE Spark Plugs from ACDelco are a great choice for consumers who value affordability and dependability when choosing spark plugs for a variety of engines.
#6 NGK Laser Platinum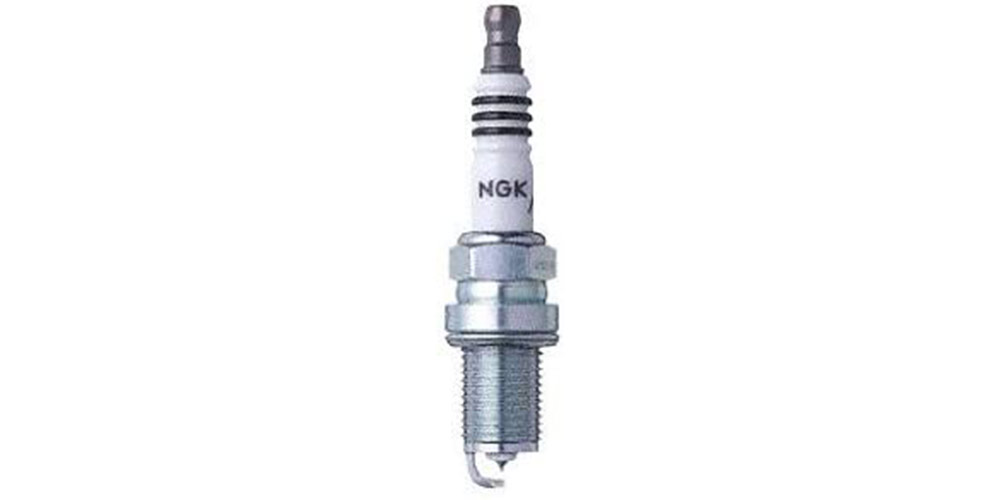 Brand: NGK Laser
NGK's premium Laser Platinum spark plugs combine the most recent technological advancements with outstanding performance, making them the perfect replacement plug for a variety of applications, including contemporary high-efficiency and high-performance engines. These top-of-the-line platinum plugs are available for a wide range of applications, have excellent customer ratings, and have a solid reputation.
The NGK Laser Platinum plugs are among the best spark plugs available for today's demanding engines thanks to laser-welded electrode tips, increased durability thanks to specific anti-corrosion qualities, and an OEM-approved design.
#7 Motorcraft Spark Plugs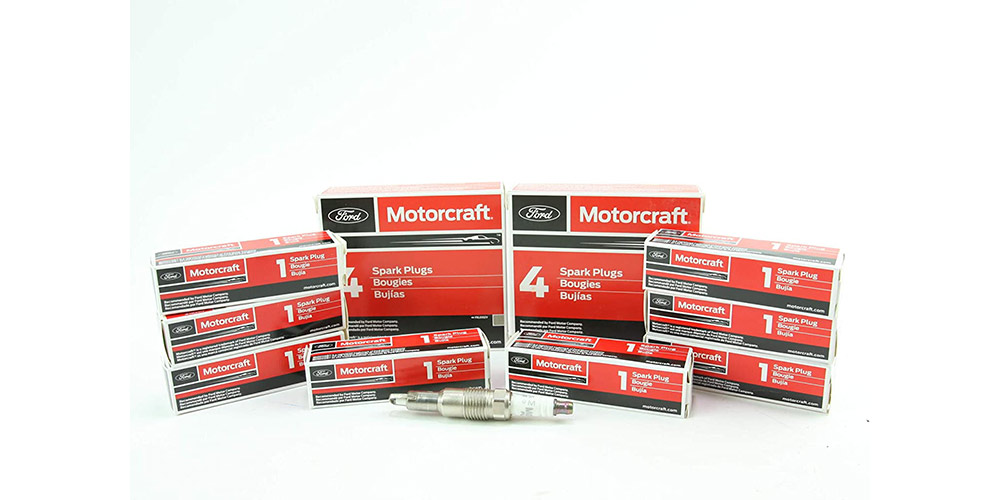 Brand: Motorcraft
Motorcraft spark plugs are a high-quality, original-equipment product made under the direction of the same engineers that designed and built the engines that utilize them. They are precisely designed for your Ford to match its factory specs and requirements. Motorcraft plugs are the ideal option for your Ford automobile or truck if you want a straightforward installation and years of worry-free running.
Using replacement plugs that were designed specifically for current engines is usually ideal, and Motorcraft spark plugs give just that. These premium plugs include top-notch quality control at every stage of the manufacturing process and are frequently provided in application-specific kits, making them simple to purchase.
Owner reviews frequently highlight how simple installation is, and many claims that using these plugs has resolved problems with stuttering, subpar performance, or inadequate fuel.